Local Guide
5 Best Public Transportation Apps You Should Have in Jakarta
As taking public transportation to go anywhere in Jakarta can be the right choice for you, using public transportation apps is the perfect combination. It is more efficient, effective, and also cheaper. Not only convenient in terms of facilities, the use of public transportation such as train, subway, bus, or metro is also quite faster than private vehicles. But, due to more than 50 train stations, over 100 bus routes, and hundreds of carriageway throughout the area, traveling is not so easy in this bustling metropolis.
Luckily, there are some amazing applications for that. There are lots of apps for the privilege of making your commuting life easier, but only a few handfuls. With a little help from these 5 public transportation applications, you will get everywhere accordingly. We have narrowed the list down to these 5. These are the apps that Jakartans actually use. Check it out and let's download them on your smartphone!
Read also: Public Transportation Options in Jakarta
1. Trafi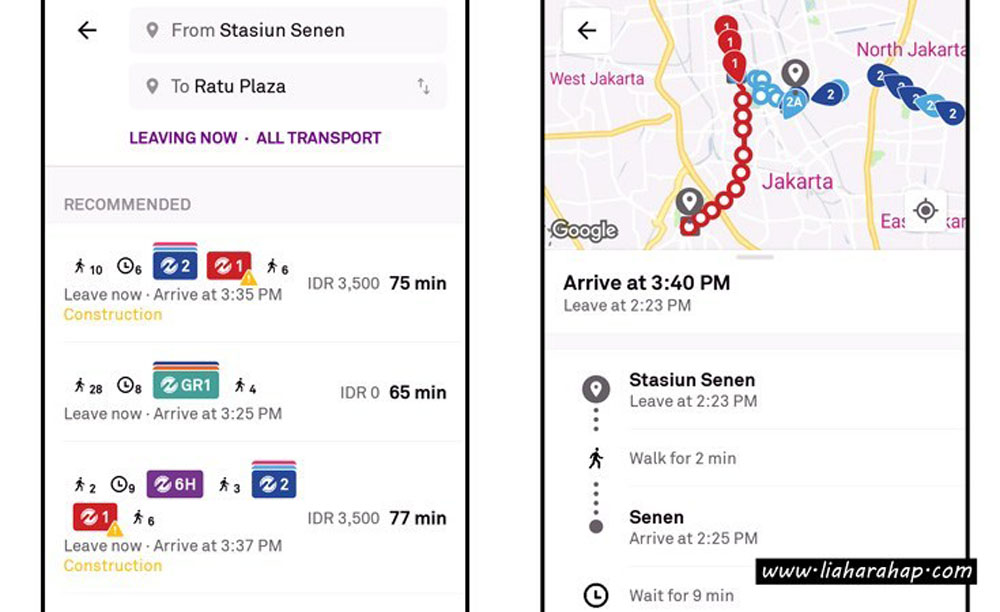 Trafi is a digital application as the most complete public transport information provider. This application has officially become a partner of the Jakarta Smart City application and the TransJakarta busway support application. Through this collaboration, you can find out the schedule and estimated TransJakarta bus departures in real-time. 
Trafi can be downloaded for free on Google Play and the App Store. This Trafi app has 82 TransJakarta route information. It also provides information on other public transportation services such as Mayasari Bakti, Damri, Kopaja, Metromini, including Microbus also in this application. Even commuter line itineraries and routes are also available in the Trafi application. Not only that, Trafi includes information on online transportation services, such as Grab and Go-Jek. Easily one of the best public transportation apps in Jakarta.
2. KRL Access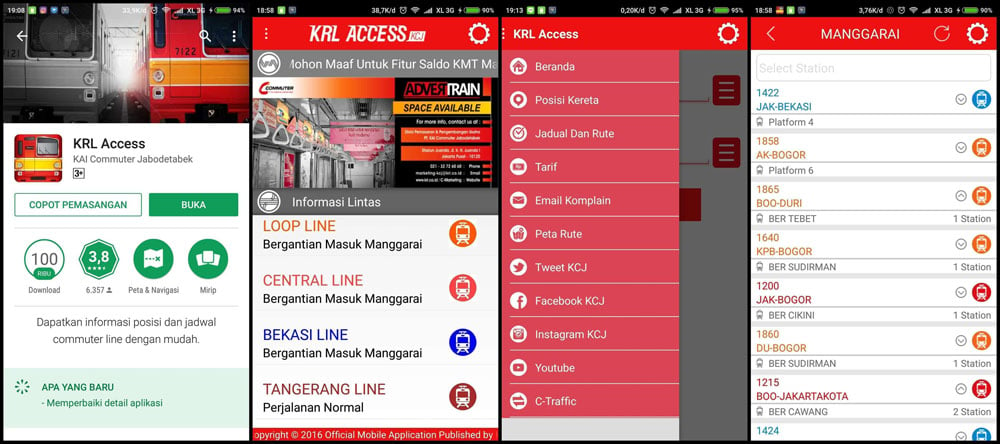 Now, the Kereta Rel Listrik (KRL) Commuter Line is very helpful for Jakartans to be able to move from one place to another very quickly. Although it is able to deliver us quickly, sometimes, the commuter line train schedule is often not on time. That's what makes you have to download the KRL Access app to find out the complete schedule with the commuter line train position. This application is officially made by PT Kereta Commuter Line Indonesia and available on Google Play and App Store.
On the main page of the KRL Access Application, users will be presented with a variety of current news about the commuter line train complete with its information. Furthermore, there are main menus such as Train Position, Schedule & Route, Fare, Route Map, and so on. Interestingly, the information presented on the Train Position menu is real-time so it is always updated. While for the Schedule & Route menu, users simply need to enter the name of the station and the desired time range.
People also read 5 Most Affordable Transportation Means in Jakarta: A Dummy's Guide
3. MRT-J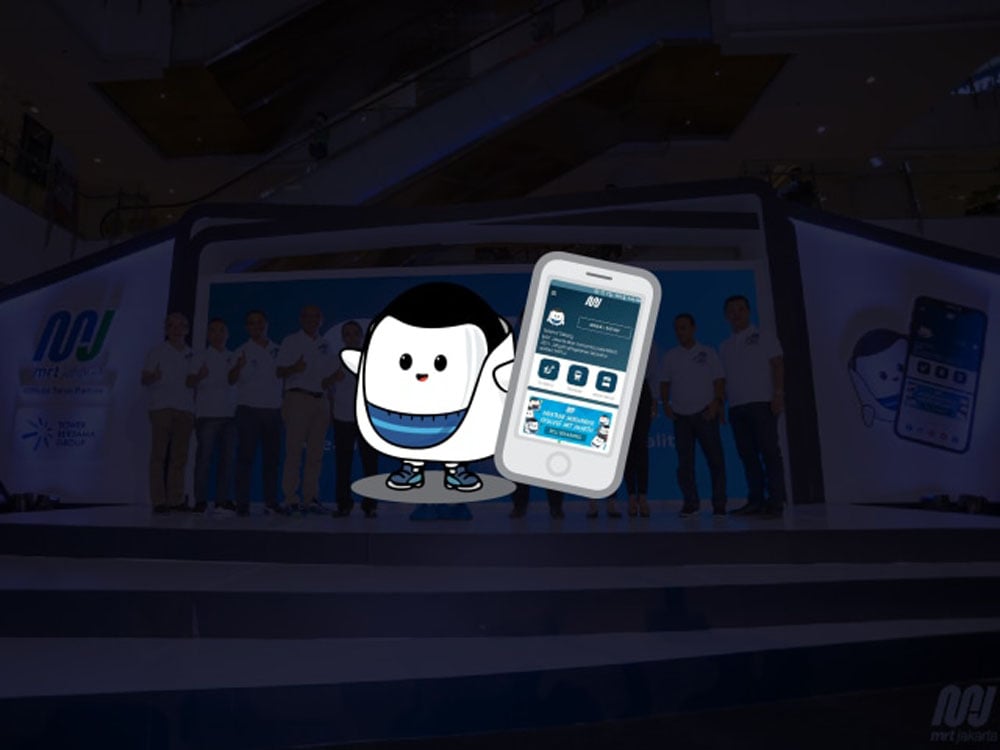 In Jakarta, now you can feel the new public transportation, MRT (Mass Rapid Transit) from Lebak Bulus to Bundaran HI. The MRT mechanism is slightly different from the existing public transport, for example, the commuter line trains. PT MRT Jakarta provides applications for Android and iPhone users called "MRT-J" as a guide for MRT users to determine their trip. Features in this application include the navigation to the nearest MRT station, route from the MRT station, information on trip duration, station roaming, as well as tenants at the stations. It's available on Google Play and App Store. In addition to informing about the MRT Jakarta, in this application, you can also get the MRT Jakarta official merchandise. Cool, right?
4. Moovit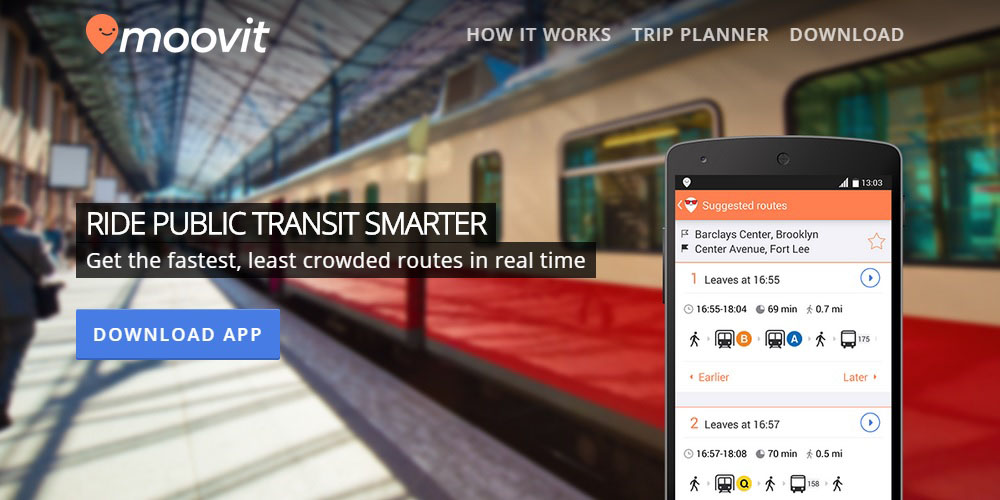 Moovit is an application to plan trips using public transportation and choose the easiest or fastest route, with real-time updates of the bus and subway system.
Using Moovit is very easy. You only need to determine the starting point (which is usually your location at that time) and the endpoint (your trip destination). Just in second, this application will show all the routes that can be used to connect the two points. Some routes may offer longer leg trips or more vehicle changes. Meaning there is a faster route or there is an easier route to take. After choosing the route, you can see it on the map. Sliding the bottom of the screen from left to right will show different parts of your trip.
Moovit is a very good alternative to Google Maps and has interesting features, such as real-time notifications of changes in traffic information. You can also share the best routes with this community so that other users can also use them too. Available on Google Play and App Store.
5. TiJeKu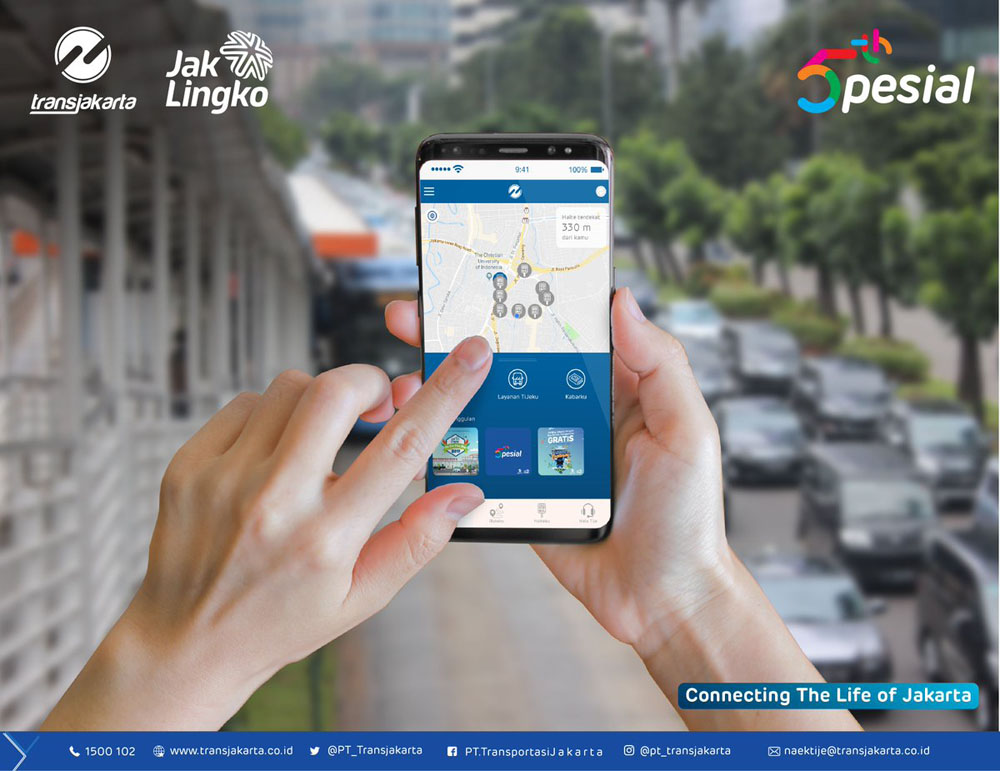 TiJeKu is the official application of TransJakarta to find out all official information from TransJakarta. It is not just an application to help customers, but TiJeKu will also bring customers closer to TransJakarta. Starting from the route information, bus stops bus position, type of service, the opening of new services, and many more you can get at TiJeKu.
In addition, customers can register their electronic payment cards in the application by entering their card numbers through the Kartuku feature. Before registering an electronic card, customers are required to create a TiJeKu account that requires the customer's e-mail address for the registration.
Customers can also ask for information about TransJakarta in real-time through the "Tanya TiJe" feature. Wi-Fi information on the bus along with the password can also be known from the TiJeKu application. Available on Google Play and App Store.
Armed with these great public transportation apps, you will be sure to get from here to there in a Jakarta minute.
---
Make sure to also check out Bahasa 101: Public Transportation