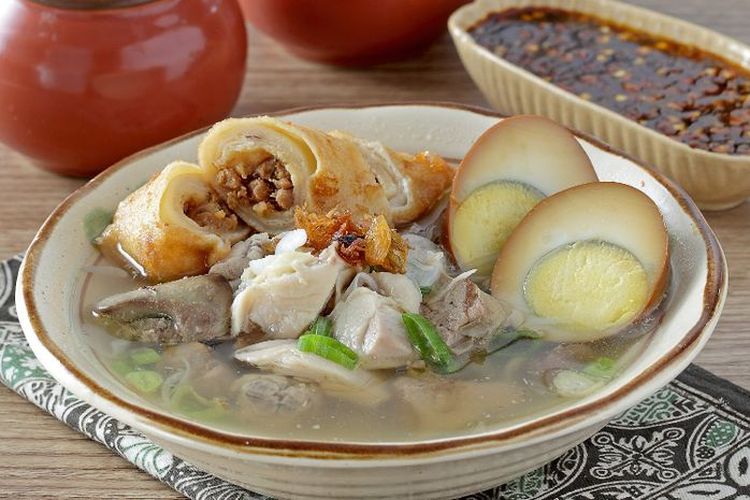 Solo is a city known for its art and culture. Solo, also known as Surakarta, became the third-spread city on the southern island of Java after Bandung and Malang. You will find a variety of art, culture, history, attractions, to culinary typical in every corner of the Solo city. In addition to its inherent art and culture, Solo's culinary will also not disappoint you. Traveling while culinary can be an option to take advantage of your holiday. Flokq then provides solo cuisine recommendations for you to try while in Solo, do not miss out.
---
read also: 5 Recommendations for Kost Near UMN Perfect For Students
---
1. Nasi Liwet
Nasi Liwet is one of Solo's most delicious specialties. Although Nasi Liwet is also typical of Sundanese, solo Nasi Liwet is quite different. Solo's signature Nasi Liwet is made from rice cooked with coconut milk and served with side dishes as diverse as opor ayam, sambal goreng, and labu siam. In addition, solo Nasi Liwet is served using a banana leaf to make the aroma of Nasi Liwet come out.
2. Tengkleng
Tengkleng is a goat bone soup. According to history, tengkleng was once eaten by the nobility and the Dutch people. Meanwhile, the head, legs, and bones without meat will be distributed to cooks and other workers. The part of goat bone taken to make tengkleng is the part that has meat. In addition to bones, tengkleng also contains tripe, liver, and brain. Tengkleng sauce is more liquid and boiled for a long time.
3. Krengsengan
Krengsengan is a solo cuisine made from goat meat. The goat meat is then cut into small pieces and then cooked with sautéed shallots, garlic, nutmeg, coriander, pepper, and sweet soy sauce. Krengsengan will then be cooked until the seasoning stir-fry and meat are unsuited and dark brown. The taste is savory and sweet will certainly make you addicted.
4. Gudeg Ceker
Gudeg ceker is one of the most popular specialties in Solo. Gudeg Ceker is a combination of savory rice, gudeg, chicken village, chicken, sambal krecek, then cooked by liwet. Thick gravy and savory spices combined with bacem eggs and ceker will make you addicted. One of the most popular in Solo is Gudeg ceker bu Kasno which you can visit while on vacation in Solo.
5. Bakmi Ketoprak
Bakmi is a menu of steamed noodle dishes that you can find in various places. However, bakmi ketoprak is quite different and unique. Bakmi Ketoprak is a steamed dish filled with noodles, cabbage, fried tofu, sausage, tofu, and tempeh. Bakmi ketoprak is then served with slices of monk meat and put in a bowl of bakmi. The typical savory sauce bakmi combined with ketoprak will make you addicted when you first try it.
6. Selat Solo
Selat solo is one of the foods that you need to try while in Solo. Selat Solo is a dish that has European influences in it because it looks like a salad. This dish is made from a mixture of boiled eggs and vegetables such as tomatoes, potatoes, chickpeas, lettuce, cucumber, broccoli, and carrots and then served with a sprinkling of potato chips, mayonnaise, and moster.
7. Brambang Asem
Brambang asem is one of the traditional solo foods that you can try. This dish is made from sweet potato leaves served with gembus tempeh. Tempeh gembus itself is a tempeh made from tofu pulp, then both will be served with special sambal. You can find this dish at the traditional markets in Solo. Usually, this dish is served along with crunchy crackers and the price of a portion is only around Rp 2,000.
---
That's a typical solo food recommendation that is a pity when missed. This food will really remind you of the beautiful city of Solo after you leave later. No need to worry, because the menu can be found in every corner of Solo city at an affordable price.