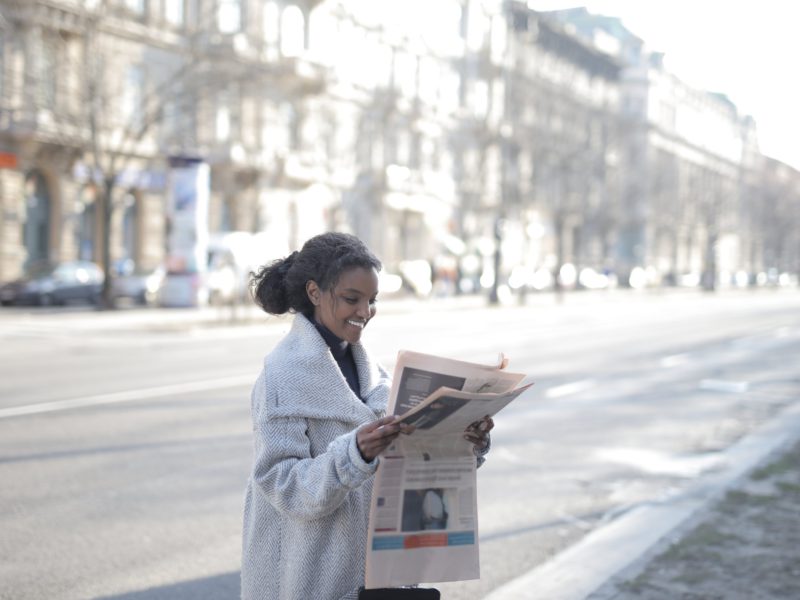 Nowadays, living in apartments or condominiums has become a trending lifestyle in Jakarta, especially for millennials. One of the main reasons is that land is getting scarce, which means property prices in a big city such as Jakarta is pretty expensive. Another reason is that more apartments are being constructed in the city center, which also makes it a strategic place to live. Moving to your apartment is as exciting as it is challenging but renting an apartment is a process. You have to pay close attention to the apartment that you want to rent. Here are the 5 essential things to consider when hunting for an apartment:
1. Know your budget
Before you sign the lease, compare the price with neighboring properties. Is it more expensive? Or does it come with useful amenities? Search it on the internet by entering the budget for an apartment that you are looking for. Ask yourself, can you really afford to live in that area? Not only that, preparing your budget for your daily costs in the apartment is also important. Use Microsoft Excel to map out your monthly spending and financial goals. The rental price for a flat in Jakarta varies, depending on your choice. Determine your budget first, and then you can focus on searching the apartment within your budget range.
2. Pick the area
Location is one of the most important factors when looking for an apartment, and it must be decided before anything else. First thing's first: Where do you want to live? Jakarta has several popular areas. Among those are Kuningan, Sudirman, Kemang, Cipete, and Kebayoran Baru. Each of them has its positive and negative points. For example, Kemang is known for its restaurants and nightclubs, but this area is notorious for its manic traffic.
Also, think about the distance from your office to your apartment while planning where you want to live. Yes, you'll be spending most of your time at the office. It would be great to have an easy commute to your place with the crazy traffic in Jakarta. The transportation around the property is also essential. It's better to have an apartment near public transports like TransJakarta, MRT, LRT or Toll Roads. This one could be very beneficial if you pay attention to it.
Once you figure that part out, then you can start considering some other details such as the nearest grocery store, the neighborhood, and recreational things you can do around the area. It may seem tedious, but the location is key to making sure you're comfortable in your new home. Moreover, you also have to make sure that there are hospitals and shopping malls around it.
3. Choose your preference
Property in Jakarta has been expanding for the past few years, and there have been many new apartments constructed in recent years. Both offer a wide range of facilities – from small studio apartments to luxurious mansions in prestigious areas. It allows you to choose what type of residence you want under your budget allocation.
The layout of your apartment is more important than you may believe. It is necessary that your apartment's design will work with your lifestyle and will fit all of your belongings. It's best to visit the apartment yourself! Make sure that the closets are not too small for your bags or shoes. Check out the counter space in the kitchen so you'll have space for all your midnight snacks. Find out the age of the building. You should also consider how well the developer maintains the place. Also, find out how secure is your apartment, how do people get in and out of the apartment complex? Are there security cameras and guards? There are so many things to look out for!
4. Your roommates
Co-living with your roommates has become a new trend in Jakarta. As the living cost of Jakarta has increased, many locals and expats are opting for flat sharing when they move to Jakarta. Co-living is a wise decision to survive in Jakarta as well as cutting the cost while making new friends. Sometimes having roommates makes a place feel more like home. Even though finding the best roommates isn't easy as it seems, it's also not impossible.
For expats, there are some expat forums you can use to advertise yourself or find your dream roommates there. You can create a new thread there and write that you are looking for a roommate. For locals, you can also use forums or social media to find a flat-sharing roommate. Once you find the candidate, discuss your rules, your expectations, and of course, the cost! Let your roommates know every detail and let them say their preferences, too, to see if you both have the same need. If it's necessary, make a roommate contract and discuss it with your roommates. Having these things considered in the beginning makes it possible to avoid conflict after you move in together.
5. Consider the amenities
Make sure to check the amenities that come with your soon-to-be apartment before signing anything. Some places have a laundry room, and others have a 24-hour concierge service. If you love to workout after work or on Sunday morning, find a place where there's a gym or a pool provided. If you have a car, find the one with a spacious parking area, so you don't have to worry about where to park it. These sorts of things will make your living situation easier and could save you some money.
So, there are some things you should consider when apartment hunting to ensure the perfect home. Hopefully, you will find the right flat with the best roommate to live.