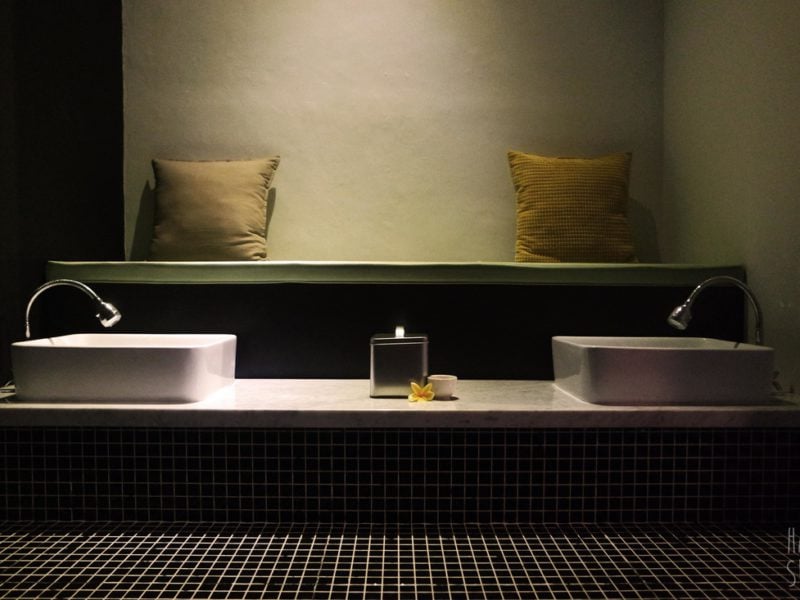 If you're looking for a lively place where young people can gather and enjoy their youth, you can try looking around Senopati in South Jakarta besides Blok M and Kemang. Surrounded by three business districts: Blok M, Sudirman, and Mampang, Senopati is also an expat-friendly environment to live. For that reason, you can see many restaurants, cafes, and entertainment places built here and there. If you want to have hands-on experience to enjoy the vibe of Senopati, you come to the right article, since we're going to tell you some recommendations of things that you can do and places that you can visit in Senopati for your trip. Keep reading!
1. Try aesthetic breakfast at Colette & Lola
Visiting this cafe, not only will it spoil your belly, but your eyes will also be pleased by the beautiful and cute interior where you can also see a display of Western cakes whose taste has been approved or recommended by many people. Speaking of quality, it's no longer a doubt here. For breakfast, you can start with Mixed Macaroons for Rp 72.000,- and a cup of hot Cappuccino. Of course, there are other menus that you can taste as well, depending on what kind of sweet treats that you like. As you enjoy any sweet treat that you choose, you won't realize that you can sit for hours inside the cafe. 
Address: Jalan Senopati Raya No.64, RT.6/RW.3, Selong, Kebayoran Baru, RT.6/RW.3, Selong, Kec. Kby. Baru, Kota Jakarta Selatan, Daerah Khusus Ibukota Jakarta 12110
Opening Hours: Monday-Sunday (08.00-18.00)
Price: Rp. 50.000 – 100.000/each person or Rp. 210.000 for two people (approx.)
Website: https://colettelola.com/
Instagram: @colettolola
read also: Best Dessert Places to Satisfy Your Cravings in South Jakarta
2. Unleash your painting skill at Bartega Studio
This is the perfect place for you to express yourself through your painting, to be as creative as you can! You can learn how to paint better at the same time you unleash your painting skill. This studio is also different in a way that you can enjoy wine as you paint here! Don't worry, you'll be guided by a professional painter, so it won't get too difficult on you. Besides, you can bring your own painting home after you're done with it. That way, not only do you gain new knowledge with a good taste of wine, but you also have something memorable to be cherished from your trip in Senopati. How does it sound? Fascinating, right?
Address: Jl. Senopati Raya No. 8 WeWork – Revenue Tower, Jakarta 12190 Indonesia
Price: Rp. 250.000 – Rp. 500.000 (include painting equipments)
Operation Hours: Monday-Saturday (09.00-17.00)
Instagram: bartega.studio
Website: https://www.bartega.com/ 
read also: Must-Visit Art Spaces in Jakarta
3. Relax yourself at the Ha-Su Wellness and Reflexology Boutique
Need a relaxation after your trip or a short escape from your responsibility? This boutique is definitely for you. You can choose various different packages that fit your needs and budgets. It varies based on body parts and the duration of service. So, it's pretty flexible to be adjusted with what you want! You can make a booking in advance through their official website or a phone call. Just as their motto says, your stress ends here! You can also read their spa etiquette to know the dos and don'ts while ordering their service. 
Address: Jl. Bakti 1 No. 16 (50 metres from Holycow) Senopati, Jakarta 12190 Indonesia
Price:
Foot and Body Reflexology: Rp. 119.000 (60 minutes), Rp. 179.000 (90 minutes)
Full Body Massages: Rp. 229.000-289.000 (60 minutes), Rp. 269.000-329.000 (90 minutes), Rp. 329.000-409.000 (120 minutes)
Face Acupressure & Mini Facial: Rp. 179.000
Combo Packages: Rp. 249.000-339.000 (depend on which package)
Additional charge might apply for additional duration, ginger tea, and service
Phone Number: 021 2751 3172
Website: http://www.ha-su.com/
4. Enjoy a cozy artistic atmosphere at the Ruci Art Space
This art space is considered unique, because you can visit an art space and cafe in one building. In Ruci Art Space, you can visit the cafe on the first floor and the art space on the second floor. It seems like an ideal place to enjoy art and delicious snacks or coffee in one place, it surely won't be that much of a hassle for you! Ruci Art Space often shows contemporary arts whose beauty shouldn't be given any doubt. It ranges from paintings, photos, sculptures, videos, and many other types of arts that you can possibly imagine. You can also check on-going projects and events that they hold on their official website. So, if you fancy art and a cup of coffee, this place calls for your visit!
Address: Jl. Suryo Blk. S No.49, RT.6/RW.6, Rw. Bar., Kec. Kby. Baru, Kota Jakarta Selatan, Daerah Khusus Ibukota Jakarta 12180
Price: Free (unless you want to buy something from the cafe)
Operating Hours: Every day (11.00-19.00)
Website: https://ruciart.com/
There you have it! A list of recommended things to do and places to visit in Senopati. Make sure that you know what you want to do and it also fits your budget. Explore this blog to find more articles about other recommendations, useful tips and life hacks, as well as useful information that you can implement in daily life. Don't forget to share this article to people around you or those that you think need to know about this! 
read also: Best Apartments near Senopati