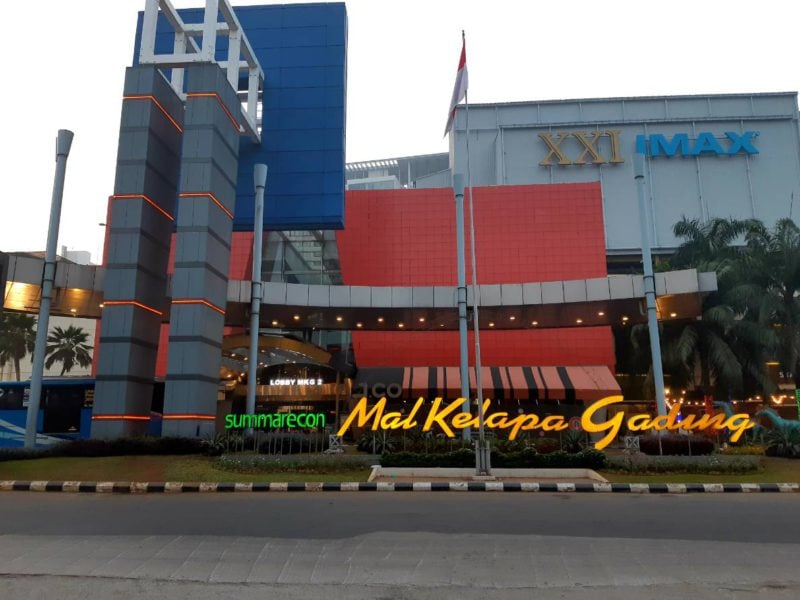 Kelapa Gading is a southernmost district in North Jakarta and one of North Jakarta's well known areas. Kelapa Gading is bounded by Bekasi Raya – Perintis Kemerdekaan Road to the south, Sunter Canal to the west, Bendungan Batik Canal to the north, and Cakung – Petukangan River to the east. Kelapa Gading is divided by 3 administrative villages, such as Kelapa Gading Barat, Kelapa Gading Timur and Pegangsaan Dua.
Besides having a lot of interesting places to visit, transportation to Kelapa Gading is also easy. In Kelapa Gading, there is an LRT that passes through Pegangsaan Dua Station, Boulevard Utara Station, and Boulevard. Because of that, Kelapa Gading is not only visited by North Jakarta residents but also visited by people whose location is not too far from Kelapa Gading, such as East Jakarta residents. If you're wondering what places you should visit in Kelapa Gading here is the list!
1. Eat Italian cuisine at Expatriate Restaurant
Located in Jl Boulevard Raya, this restaurant feels like an outcast compared to other restaurants in Kelapa Gading because of the vibe and atmosphere. Just like any other Italian Restaurant, this restaurant offers Traditional Italian Pasta like Spaghetti, Fusilli, Lasagna, and many more. But, there is no doubt that this place has the most complete menu for Italian cuisine. For the appetizer, you can try Polpo con Patete, an octopus salad with octopus in a light tomato sauce, or Calamari Ripieno, a cheese-stuffed calamari baked with tomato sauce. They also have many wine choices for you to choose from and of course coffee!
One of the most interesting thing in this restaurant is the Italian Omakase. Omakase means the customer leaves it up to the chef and expect the chef to be innovative in whatever dish that they will serve. Although ordering Omakase can be a gamble, usually customers will get the highest quality food at a lower cost than if it had been ordered a la carte. Omakase Italian in this restaurant is divided by 3 chef selection, 4 chef selection, 5 chef selection, and 7 chef selections. If you order 5 and 7 chef selection, you can get to see the live cooking. With the experience and Italian cuisine that you will taste in this restaurant, of course, the price is really worth it.
Address: Jl. Boulevard Raya QF 3, No.11a, RT.3/RW.18, Klp. Gading Bar., Kec. Klp. Gading, Kota Jkt Utara, Daerah Khusus Ibukota Jakarta 14240
Website: https://expatriate-italian-restaurant.business.site/
Price range:
Food (Rp58,000.00 – Rp198,000.00)
Drink (Rp28,000.00 – Rp40,000.00)
Phone: +62818 0670 3888, (+6221) 45850388
Opening hours: 11.00 AM – 12.00 AM (Every day)
Social media: @expatriaterestaurant (Instagram)
2. Shop at Kelapa Gading Mall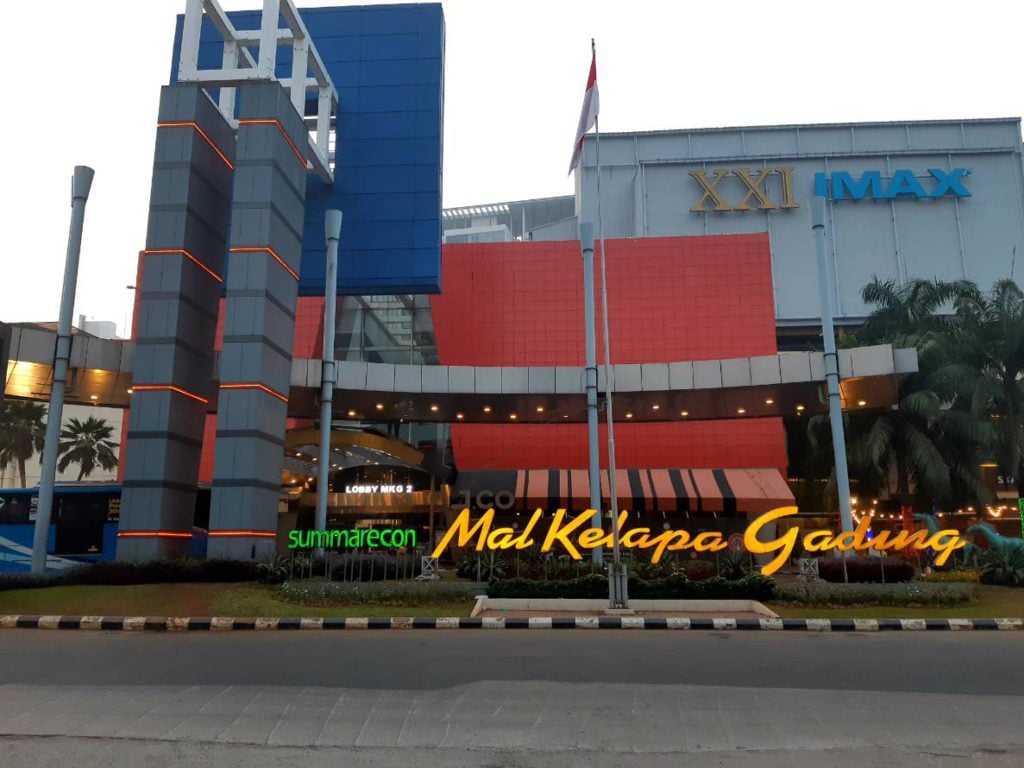 Kelapa Gading Mall or Summarecon Mall is one of the well-known malls in North Jakarta. Like any malls in Jakarta, they have practically everything to suit your needs along with great services, and modern facilities including their interior and exterior designs. They have up to 539 tenants in fashion, beauty, health, electronics, food and dining, sports, cinemas, and more! The facilities that they offer are also great! They have ATM centers, nursing rooms, shuttle bus zones, taxi zones, free wifi, and more! You'd definitely want to go here to shop or just for windows shopping! If you're lucky, you could see many events that they hold in the center of their mall.
Address: Jl. Boulevard Raya QF 3, No.11a, RT.3/RW.18, Klp. Gading Bar., Kec. Klp. Gading, Kota Jkt Utara, Daerah Khusus Ibukota Jakarta 14240
Website: http://www.malkelapagading.com/
Phone: (+6221) 4531101
Opening hours: 10.00 AM – 10.00 AM (Every day)
Social media: @mkglapiazza (Instagram)
Read also : Things To Do in Mega Kuningan
3. Grab a coffee at Six Ounces Coffee
Six Ounces Coffee is a coffee shop that serves western food and great coffee! They have a very unique interior design, it is designed as a wooden natural house with many plants hanging in the ceilings, the chairs and tables are even made from wood or bamboos! It even has seatings that are surrounded by a small garden! It's a nice peaceful ambiance in a coffee shop!
One of the recommended menus is their burgers! The soft buns and melted cheese covering their pure meat are such a rich combo! Apart from their mains, they also serve dessert menus like cakes and bread. For the drinks, we recommend you try their signature Nutella Coffee or the Caramelised Cold Brew! They also serve the classic coffee's from milked based to manual brewed! It's worth the price!
Address: Jalan Kelapa Puan Timur 2 Blok NB2 No. 1, Kelapa Gading, RT.2/RW.12, Pegangsaan Dua, Kelapa Gading, North Jakarta City, Jakarta 14240
Website: –
Price range: Around Rp100,000.00/person
Phone: +62812-9559-2233
Opening hours: 08.30 AM – 09.30 AM (Every day)
Social media: @sixounces.coffee (Instagram)
4. Have fun at a trampoline park! Visit Bounce Street!
Bounce Street is one of the biggest trampoline park in Jakarta. It is also said to be the most uber-cool and safest arenas in Jakarta. The surface of this arena is interconnected with circus-grade sponge, springs, and airbags making it the perfect for any extreme bouncing, it'll sure keep you safe. This area is perfect for people of all ages, besides kids, young adults or older could enjoy playing too or try their fitness cardio exercises!
You can find basketball lanes, a dodgeball area, a climbing and a jumping zone, along with a dedicated kid's section. The staffs are friendly and are always around to assist you with safety measures and teach you a few moves along the way too. Be sure to come by for an adrenaline ride!
Address: sentra bisnis, Jalan, Jl. Artha Gading Sel. No.Kav 8, RT.18/RW.8, Klp. Gading Bar., Kec. Klp. Gading, Daerah Khusus Ibukota Jakarta 14240
Website: https://www.bouncestreetasia.com/
Price range: Around Rp200,000.00/person
Phone: (+6221) 29745790
Opening hours:
10.00 AM – 06.00 PM (Monday – Friday)
10.00 AM – 08.00 PM (Saturday and Sunday)
Social media: @bouncestreetasia (Instagram)
So there you have some recommended places that you could visit in Kelapa Gading. There are still lots of places for you to explore! We hope this helps you and don't forget to have fun! Check out our other recommended places on our blog!