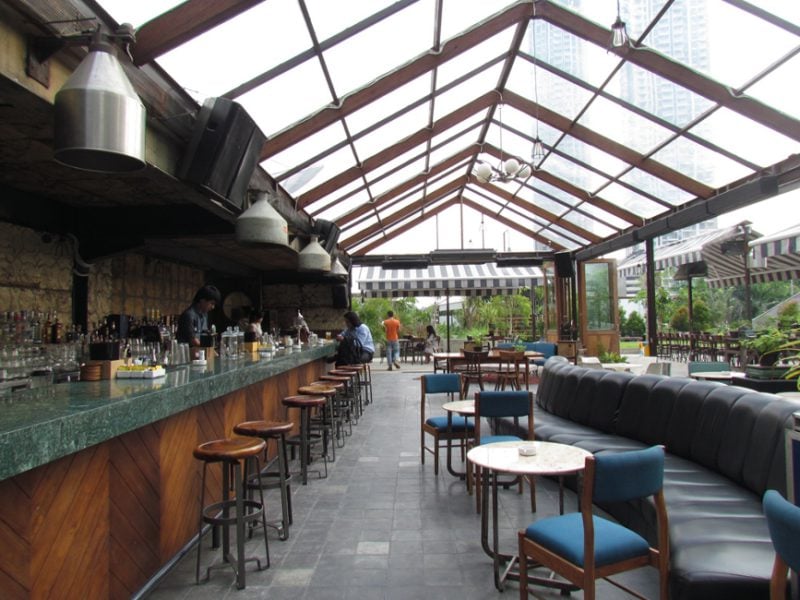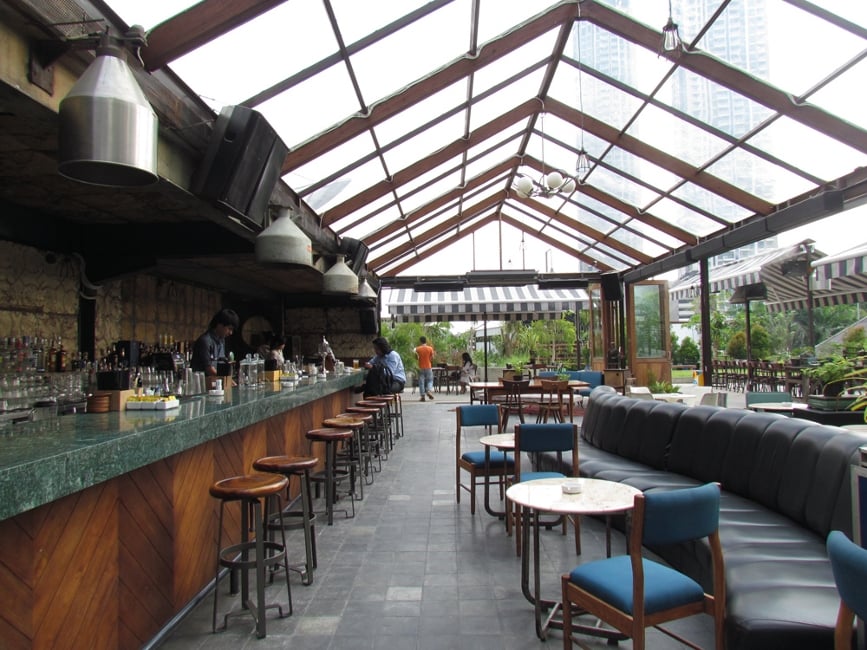 Jakarta is surely packed and crowded, especially in its central business district. With all of the hassle and traffic all over the city, it might be quite stressful for people living in this capital city of Indonesia. So how about fresh air in the middle of your heavy thoughts? Well, worry not, we've listed some of the activities that are essential if you want to kill your time from daily routines in SCBD (Sudirman Central Business District). It's one of the night hubs that is filled with some of the best restaurants, bars, or cafes that you can visit with your friends or colleagues. So, we've listed what are the best things to do in SCBD, which might be helpful for you Jakartans!
1. Enjoy Your Sunday Jog in the Weekly Car Free Day Event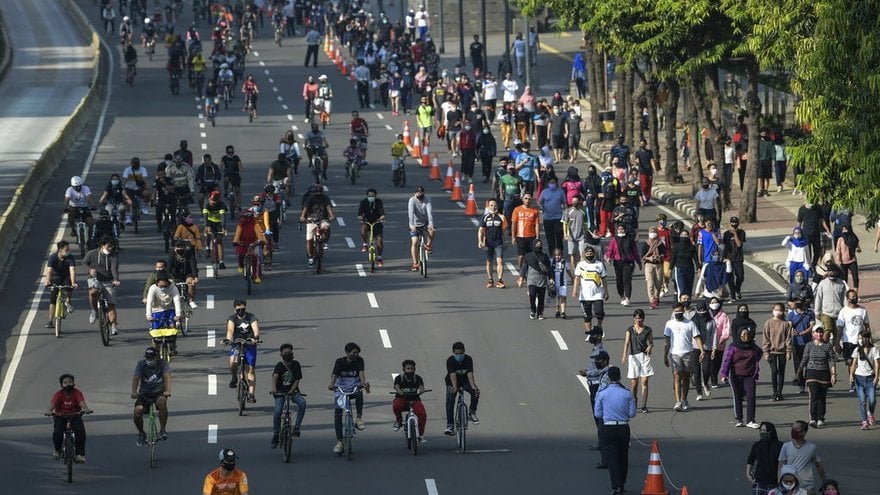 Jogging can sometimes be a fun and enjoyable activity, especially if it's surrounded by many people and has a nice atmosphere. Fortunately, for you who live near the SCBD area, there is a weekly car-free-day event that you can attend to which covers from the street of Thamrin to the street of Sudirman. This car-free-day is usually full of citizens from all around the Jakarta area and mostly used for many thrift sellers to trade, bikers to bike, and organizations to spread their campaigns. Even though this pandemic reduced the number of citizens engaging in those activities, the government is still legalizing the event with mandatory health protocol. Regular citizens mostly walk or jog or attend to the usual aerobic dance events. Many activities and attractions that you can discover, and it's only a foot from your living area!
2. Relax and Enjoy Your Lunch in GBK City Park
If you want to relax and enjoy the beautiful tree and urban scenery, GBK City Park is the right place for you! Located in the Gelora Bung Karno Sports Complex, this park is equipped with beautiful trees and mesmerizing light decorations that will surely give you an amazing atmosphere to relax and enjoy your lunch (it's better to bring some). You can also invite your pet in an afternoon walk if you have one! There is also a night bazaar that you can attend to equipped with mesmerizing night decorations to complete your day. Try to give it a visit sometimes, especially after this pandemic!
Address: Jl. Lkr. Gelora No.1, RT.1/RW.3, Gelora, Kecamatan Tanah Abang, Kota Jakarta Pusat, Daerah Khusus Ibukota Jakarta 10270
3. Shop in the Pacific Place Mall
After enjoying your afternoon in GBK City Park, it might be best for you to start shopping for your everyday needs. Worry not, SCBD is surrounded with some of the best shopping malls in Jakarta, one of it is the Pacific Place Mall. Filled with many high-quality brands all around the world such as Galeries Lafayette, Louis Vuitton, Paul & Shark, and Mont Blanc. This shopping place will surely give you the best shopping experience! This place is also equipped with one of the best kids' amusements in Jakarta which is Kidzania, an amusement park for kids who want to discover and try any adult occupational activities. It's surely a good place to bring your kids around!
Pacific Place is also filled with many good restaurants that you can try into. Some of those can't be found in other shopping malls around Jakarta such as Osteria GIA, Mottomoo, and Odysseia. Not only that, but this place is also filled with good bars to fulfill your alcoholic needs such as Cork & Screw and Chamber Food & Spirits.
As it's also being one of the biggest shopping malls in Jakarta, it's probably worth the time to give it a visit!
Address: Jl. Jend. sudirman kav 52-53 No.5, RW.3, Senayan, Kec. Kby. Baru, Kota Jakarta Selatan, Daerah Khusus Ibukota Jakarta 12190
Opening Hours:
Sunday – Thursday: 11.00 – 20.00
Friday – Saturday: 11.00 – 21.00
Phone: +622151402828
Website: http://www.pacificplace.co.id/
Read also : Things To Do in Kebayoran Baru
4. Enjoy Your Evening Drinks at the Lucy in The Sky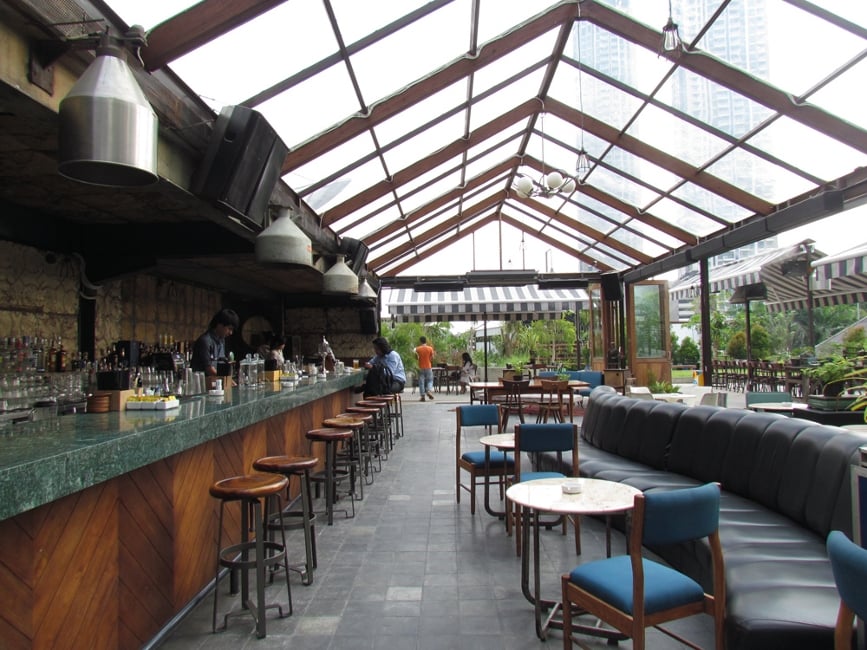 After doing some shopping at the heart of Pacific Place Mall, visiting the bar for some good evening drinks might be great. Luckily for you, Lucy in The Sky can provide those needs. Nestled in the heart of Jakarta in the bustling SCBD area, Lucy in The Sky is a perfect oasis among the concrete skyscraper jungle. A rooftop bar & restaurant that offers cool breezes and spectacular views, with a garden terrace that eases and comfort your wits. This place serves high-quality evening meals such as burgers, pasta, steaks, nachos, and toasts for your cravings.
This place's specialties lie in its beverages. It serves some high-quality American, Irish, and Scotch whiskeys such as Jack Daniels, John Jameson, and JW series. Jack Daniels is probably one of the favorites among consumers. They also serve high-quality beers such as Heineken and Guinness. Their cocktails are also top-notch, one of the examples is Negroni, a gin mixed with sweet vermouth and Italian bitter orange aperitif. However, their signature drink is the Wacky Walker, a blended scotch whiskey with dried apricot, fresh lemon, honey, and aromatic bitter. All of those drinks will surely enlighten the atmosphere in the center of the hustling area of SCBD.
Head over around sunset for a spectacular view of Jakarta skyline at dusk. With merely a mighty strong cocktail in hand, Lucy is the closest as it gets to the feeling of escaping the city.
Address: Fairgrounds Building, Jl. Jend. sudirman kav 52-53 No.Lot 22, RT.5/RW.3, Senayan, Kec. Kby. Baru, Kota Jakarta Selatan, Daerah Khusus Ibukota Jakarta 12190
Opening Hours: 11.00 – 23.00
Price:
Rp400.000,00 for two people approx.
Rp70.000,00 fora personal beer with mint
Phone: +6281319867542
Website: http://www.syahestablishments.com/
5. Watch Movies at the Cinepolis, Plaza Semanggi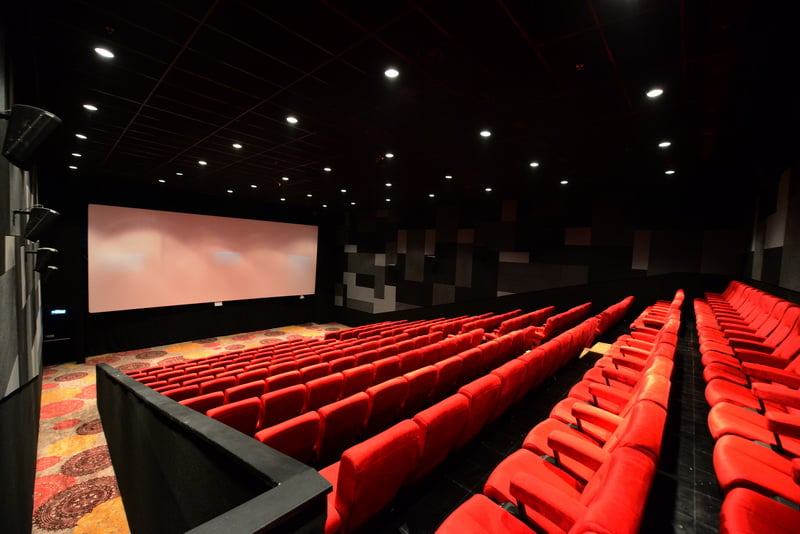 After completing your evening meals and drinks, it's probably good for you to enjoy the rest of the day watching a movie at the Cinepolis. This upscale digital movie was first established in 1971 in Mexico. Right now, Cinépolis has positioned itself as the second-largest cinema network in the world in terms of audience, operating in 691 cinema complexes with 5,609 screens and entertaining more than 338 million viewers annually with a global presence in 17 countries. It offers high-quality facilities similar if not better to other cinema providers in Jakarta. So, what are you waiting for? Grab some popcorn and watch a movie there will ya'?
Address: Jl. Karet Pedurenan No.10, RT.1/RW.4, Karet Semanggi, Setia Budi, Kota Jakarta Selatan, Daerah Khusus Ibukota Jakarta 12930
Opening Hours: 10.00 – 22.00
Phone: +622129403219
Website: http://www.cinepolis.co.id/
So, we've listed some of the interesting things that you can do and places you can visit in SCBD while enjoying your free time on the weekend. If you happen to live nearby or work nearby, this list might be helpful for you- or if you just have some interest in killing times in Jakarta. Go give it a try and leave some honest reviews!