Tangerang is a city in the province of Banten and a part of the Jabodetabek area, just west of the Indonesian capital city, Jakarta. With a population of over 2 million, Tangerang is mainly a commuter city for Jakarta, which means a lot of people live in Tangerang while their work is on Jakarta. Like most parts of Jakarta, Tangerang's road is just as congested and disorderly, except in some modern housing. 
Read also: Best Street Markets in Tangerang
Tangerang as a city has a lot to offer just like Jakarta. There are a lot of shopping malls, restaurants, bars, and a lot of attractions to visit. Here we have listed some places that you might want to visit while you're at Tangerang! Check the list out.
AEON Mall BSD City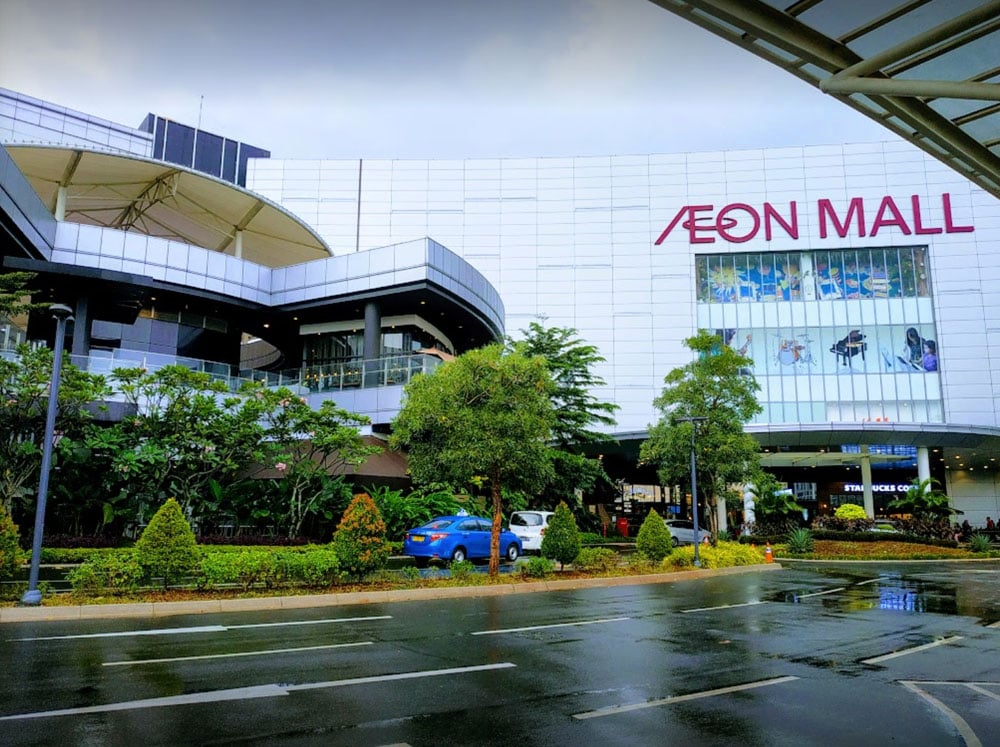 Aeon Mall BSD City is a chic mall with a heavy presence of Japanese tenants, as Aeon is a company group that came from Japan. There is a huge department store at AEON Mall BSD City, actually, the huge department store is not only available at this particular mall, but in every AEON mall. The department store offers a huge range of stuff, from food, beverages, snacks, home utilities, and many more. Look out for assorted sushi that is sold by the piece in the department store, they taste amazing, and their soft-serve is delicious and very affordable. 
Read also: A Neighbourhood Guide to BSD City
Address: Jalan BSD Raya Utama, Pagedangan, Tangerang, Banten 15345
Operating Hours: 10.00 – 21.00 WIB (Monday – Friday)
10.00 – 22.00 WIB (Saturday – Sunday)
IKEA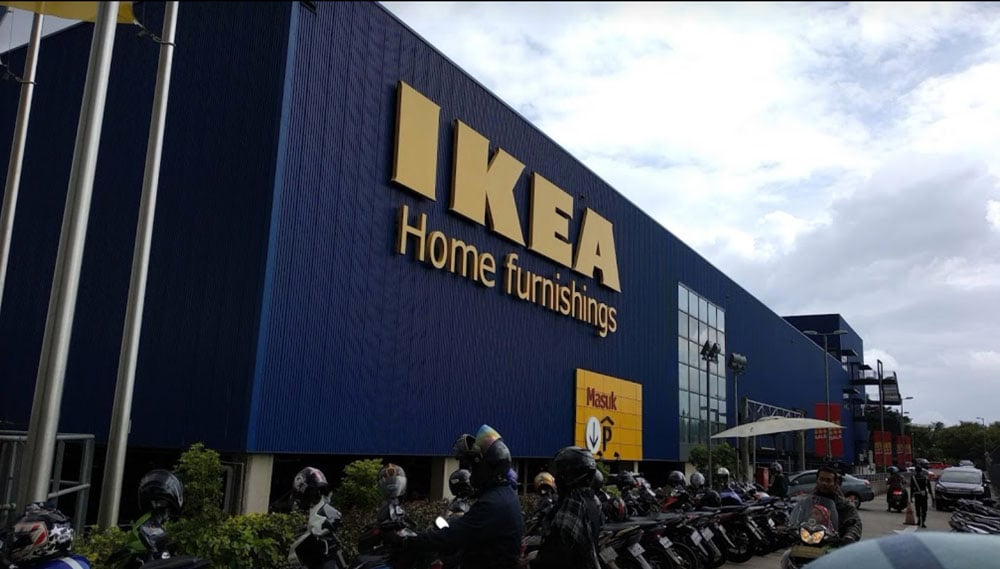 IKEA is a Swedish-origin company that sells ready-to-assemble furniture, kitchen appliances, and home accessories. It is located at Alam Sutera, Tangerang and this is the only IKEA store in Indonesia. The store is huge, they offer a huge range of products that are practical, well designed, and affordable. The store is a brand-new retail experience for Indonesians, as the store resembles a maze and you have to take notes of every stuff that you are going to buy and take the products by yourself at the warehouse, it is a self-service store. The foods at the food sections are great, especially their signature Swedish Meatballs, it is delicious.
Address: Jl. Jalur Sutera Boulevard Kav. 45, RT.002/ RW.002, Kunciran, Kec. Pinang, Kota Tangerang, Banten 15320
Phone Number: +6221 29853900
Operating Hours: 10.00 – 22.00 WIB (Monday – Friday)
10.00 – 23.00 WIB (Saturday – Sunday)
Benteng Heritage Museum
Benteng Heritage Museum is a heritage site and a museum located at Pasar Lama, an old market district in Tangerang. It is the only Indonesian museum that highlights the history and heritage of Chinese ethnic in Indonesia. The museum is built in 1684, making Benteng Heritage Museum one of the oldest historic structures in Tangerang. The museum has 2 floors, the first floor is a restaurant and a souvenir shop, meanwhile, the second floor has all the historical items. One of the most valuable items at Benteng Heritage Museum is the carving at the ceiling. The carving is a fragment of a story from the Three Kingdom, and the condition is still 95% authentic.
Address: Jl. Cilame No. 18 & 20, RT.001/RW.004, Pasar Lama, Kec. Tangerang, Kota Tangerang, Banten 15118
Phone Number: +6221 55791139
Taman Potret (Portrait Park)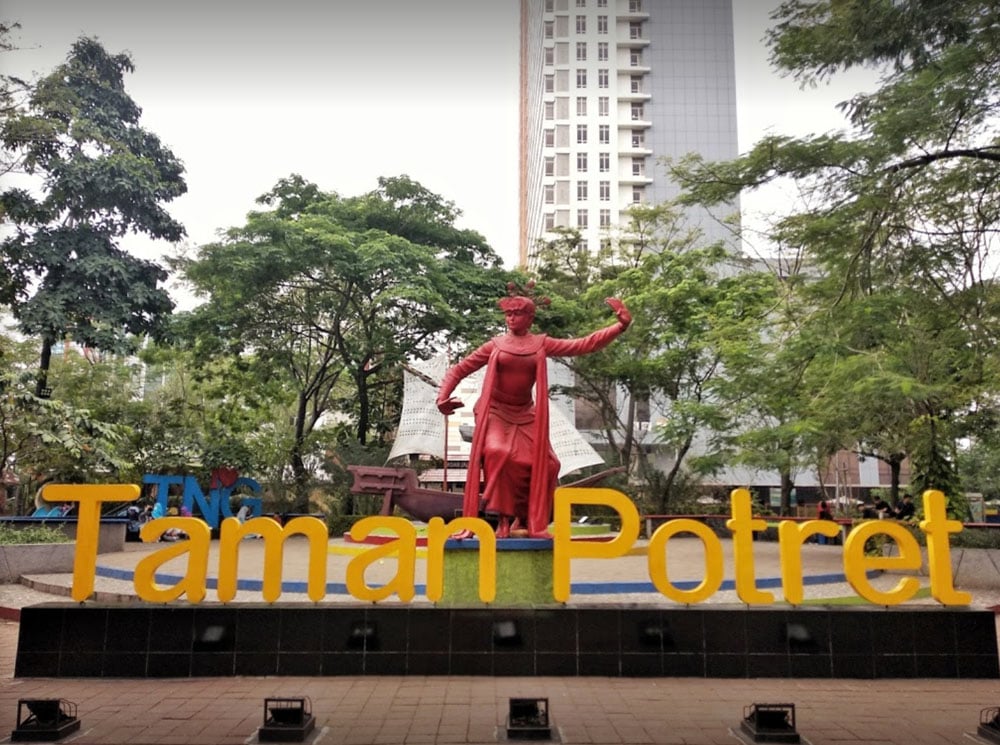 Taman Potret is one of the most visited locations for people who live in Tangerang. Initially, this park was supposed to be called Selfie Park, but after the construction is done, its name is changed to Portrait Park. The park became one of the most favorite attraction in Tangerang. Portrait Park is located right beside West Tang City Mall, so if you are visiting West Tang City Mall, don't forget to visit Portrait Park,
Address: Jalan Sudirman, RT.001/RW.005, Babakan, Kec. Tangerang, Kota Tangerang, Banten 15118
Operating Hours: Opens every time
Cigaru Blue Lake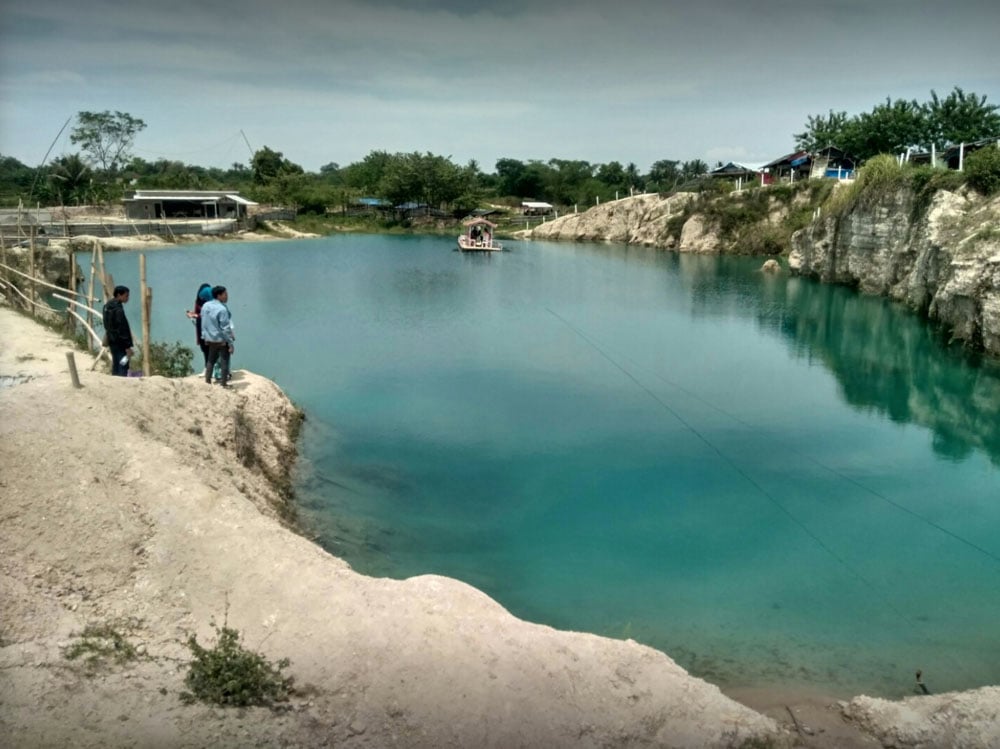 Cigaru Blue Lake is not a natural lake, it used to be a sand excavation area that is no longer operating for two years. The holes from the excavation are filled with rainwater that eventually became a lake. Cigaru Blue Lake is named by the locals because the watercolor of this lake is blue, but sometimes the water color change becoming a yellowish or white clear color. Cigaru Blue Lake is located in Cisoka, Tangerang. Because of its beautiful color, the destination attracted a lot of tourists and became one of Tangerang's travel destination.
Address: Jl. Cigaru, Cisoka, Kec. Cisoka, Tangerang, Banten 15730
Operating hours: 06.00 – 18.00 WIB (Monday – Sunday)
Ocean Park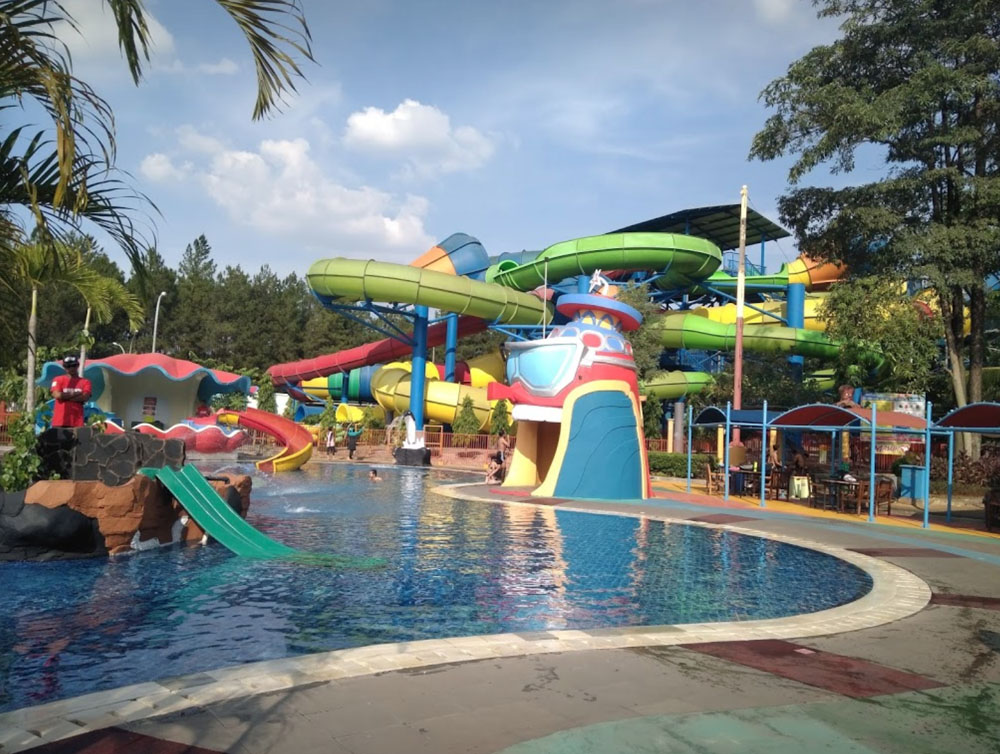 Ocean Park BSD City is one of the pioneers in water parks in Indonesia. The water park is very big, as the area is 8.5 hectares. The water park offers a lot of water recreation rides and several pools for you to swim into. Ocean Park is the perfect place to visit with your friends and family. 
Read also: 10 Places You Can Visit For Weekend in BSD Area
Address: CBD Area, Jl. Pahlawan Seribu, Lengkong Gudang, Kec. Serpong, Kota Tangerang Selatan, Banten 15310
Phone Number: +6221 5370009
Submission Fee: Rp60.000 – Rp100.000/ person
Operating Hours: 08.00 – 19.00 WIB (Everyday)
Kampung Dongeng (Village of Tales)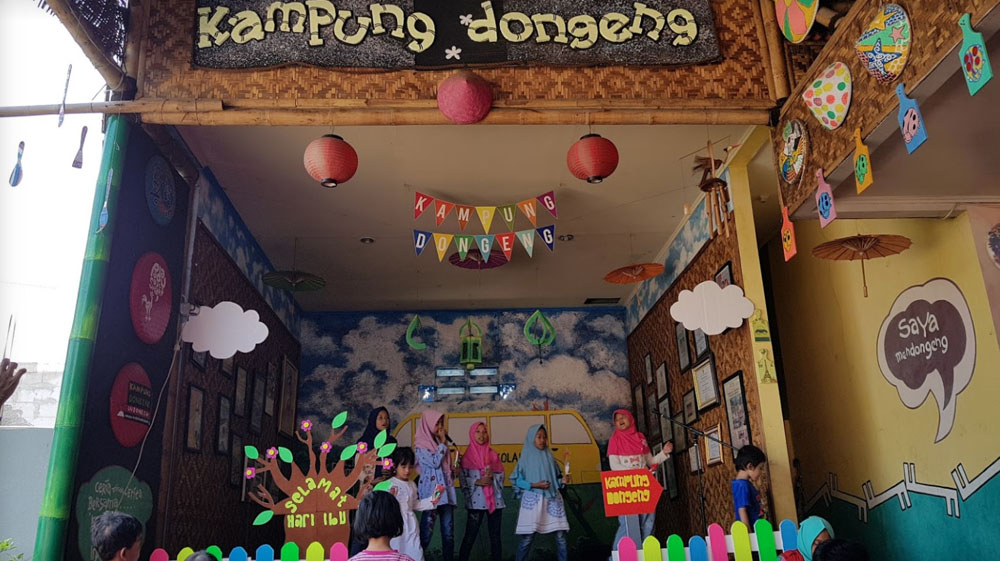 Kampung Dongeng is a place where we can learn about fairy tales in Indonesia and learn the moral value from the fairy tales. The place provides educational tours that attracted to a lot of children where they can learn the moral values from the fairy tales presented at Kampung Dongeng. The children will not only be familiar with Indonesian fairy tales, but also the moral value behind the story that will help them develop into a better child.
Address: Jl. Musyawarah No. 99, RT 04/ RW 01, Kelurahan Sawah, Kecamatan Ciputat, Sawah Lama, Tangerang Selatan, Banten 15413
Phone Number: +6282 112880189
Operating Hours: 08.00 – 16.00 WIB (Monday – Friday)
Citra Raya World of Wonders Theme Park
Citra Raya World of Wonders is a modern theme park located in Citra Raya, Tangerang. The theme park has various educational rides and recreations, such as Traffic Park, Cinema 4D, and others. Citra Raya World of Wonders was established in 2013. This place is perfect for you to bring your kids to play at the weekend
Address: Jalan Ecopolis Boulevard, Mekar Bakti, Panongan, Kec. Cikupa, Tangerang, Banten 15710
Phone Number: +6221 29003640
Submission Fee: Rp90.000/ person
Operating Hours: 09.00 – 17.00 WIB (Monday – Sunday, except Friday)