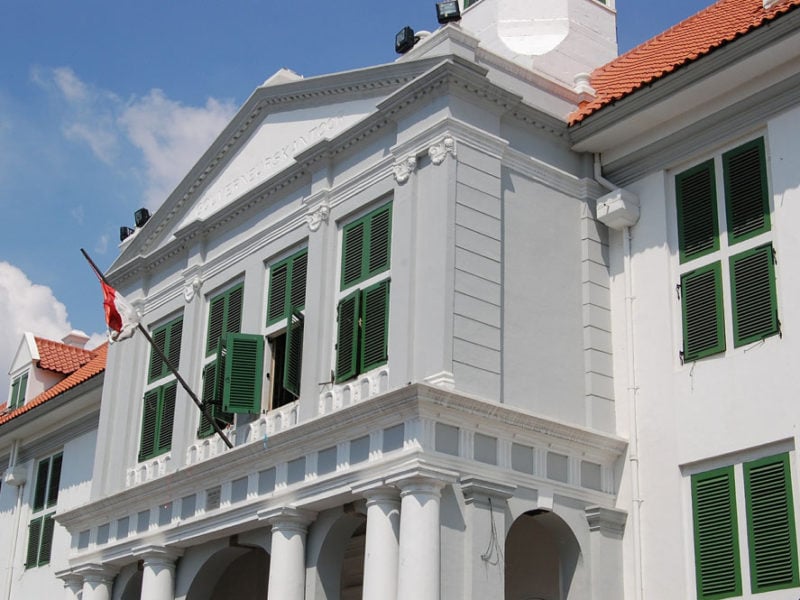 West Jakarta is one of the five administrative cities which form the Special Capital Region of Jakarta (DKI Jakarta). It is bounded by North Jakarta to the north, Central Jakarta to the east, South Jakarta to the south, and Tangerang to the west. West Jakarta is home to the charming historical quarters of Jakarta Old Town, one of the city's most popular travel destinations.
Also check out our review for The Best Live Music Cafes: Enjoy West Jakarta and our series When in Tangerang: Things to Do
West Jakarta is now designed to become a new business district for the Jakarta area, especially in the Kembangan district. There are malls, entertainment centers, shopping malls, offices, hospitals, schools that have been built, making it a strategic area. Furthermore, the area is passed by the circuit of Outer Ring Road Jakarta (Jalan Lingkar Luar Jakarta).
West Jakarta is famous for its Dutch colonial relics such as Town Hall Building, which now has turned into Jakarta History Museum at Old Town, Chinatown, and also a number of old churches, mosques, and fortresses of early Dutch occupation in Batavia at that time. As mentioned, there are a lot of places and things to do while you at West Jakarta. We have listed places and things that you can do if you are visiting West Jakarta. Check the list below!
1. Jakarta Old Town (Kota Tua)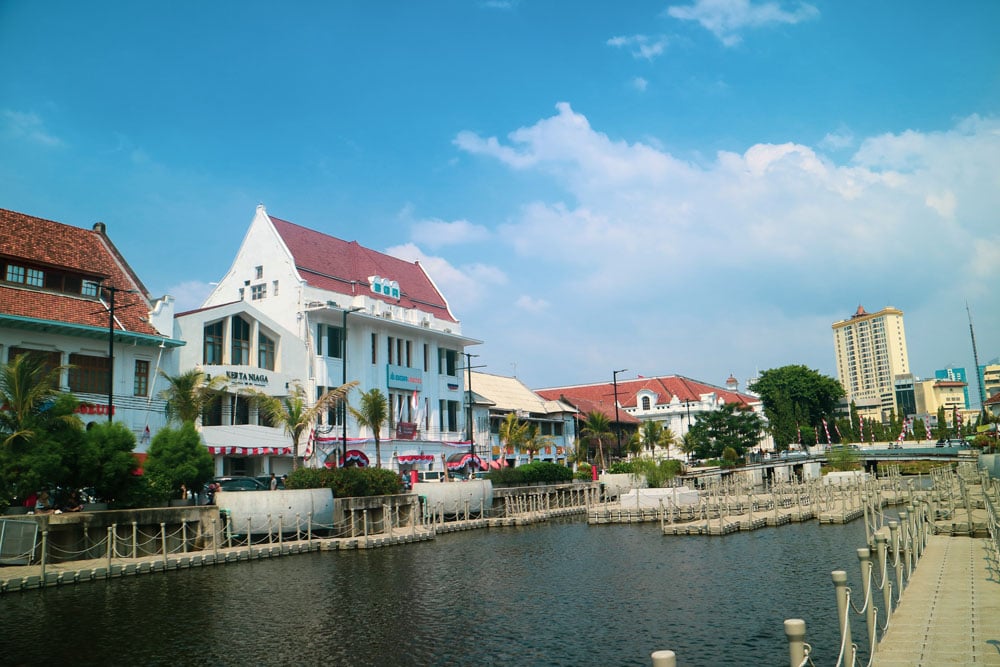 Jakarta Old Town (Kota Tua) is a neighborhood comprising the original downtown area of Jakarta. It spans 1.3 km2 within North Jakarta and West Jakarta. The site contains Dutch-style structures mostly dated from the 17th century. In addition, Kota Tua is a remainder of Old Batavia, the first walled settlement of the Dutch in the Jakarta area. Most of the street layout of Kota Tua has not changed since the foundation of Batavia in the 17th century.
2. Fatahillah Square: the Jakarta History Museum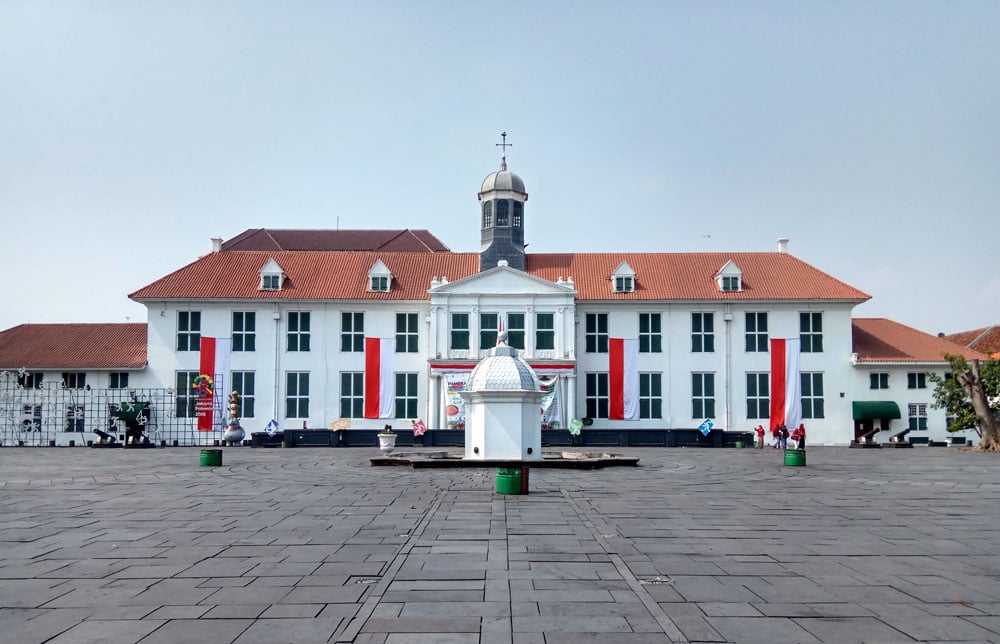 The Jakarta History Museum (Museum Fatahillah) is located in the Old Town of Jakarta. The building was built in the 1700s as the Stadhuis (city hall) of Batavia. The museum displays objects from the prehistory period of the city region, the founding of Jayakarta in 1527, and the Dutch colonization period in the 16th century until Indonesia gained its independence in 1945.
Address: Jalan Taman Fatahillah No. 1, Pinangsia, Taman Sari, Jakarta Barat, DKI Jakarta 11110
Phone Number: +6221 6929101
Entrance Fee: Rp5.000,00/ person
Operating Hours: 09.00 – 15.00 (Tuesday – Sunday)
3. Museum Bank Indonesia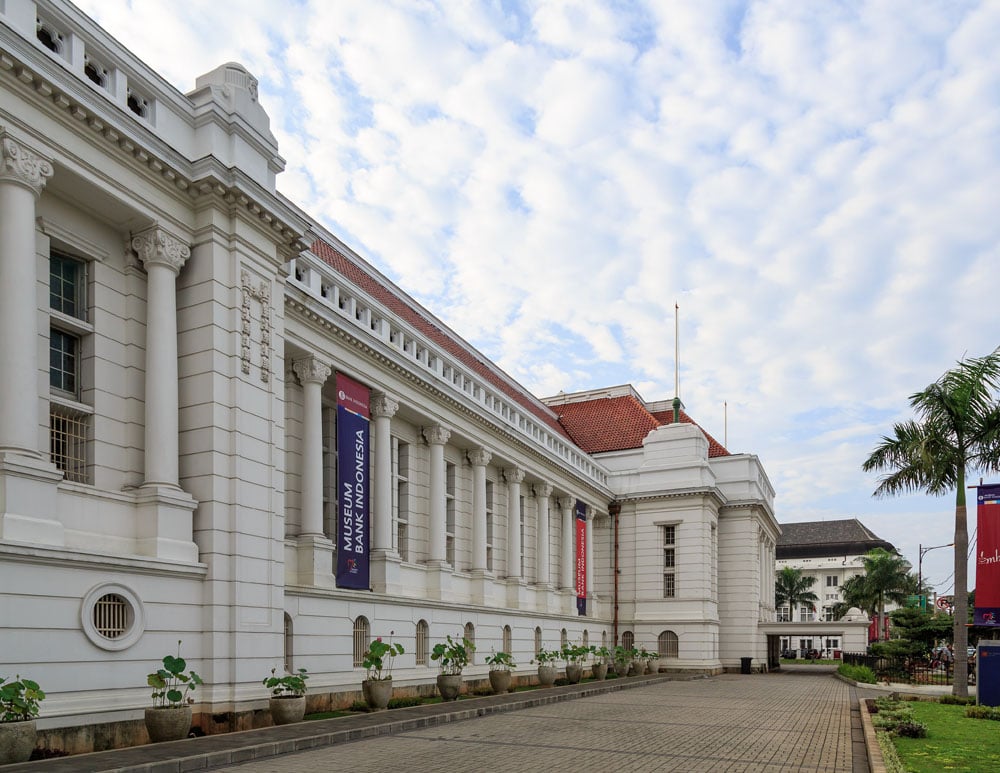 Museum Bank Indonesia is a bank museum located in West Jakarta. The museum is housed in a heritage building in Jakarta Old Town that had been the first headquarters of the De Javasche Bank, the central bank of the Dutch East Indies. The bank was later nationalized as Bank Indonesia after Indonesia gained its independence. The museum is designed to introduce the public to Bank Indonesia's role in Indonesian history. Besides, you can also find old currencies from around the world in its display collection.
Address: Jl. Pintu Besar Utara No. 3, Pinangsia, Taman Sari, Jakarta Barat, DKI Jakarta 11110
Phone Number: +6221 2600158 ext. 8111
Entrance Fee: Rp5.000,00/ person
Operating Hours: 08.00 – 15.30 WIB (Tuesday – Friday)
08.00 – 16.00 WIB (Saturday – Sunday)
4. Jakarta Aquarium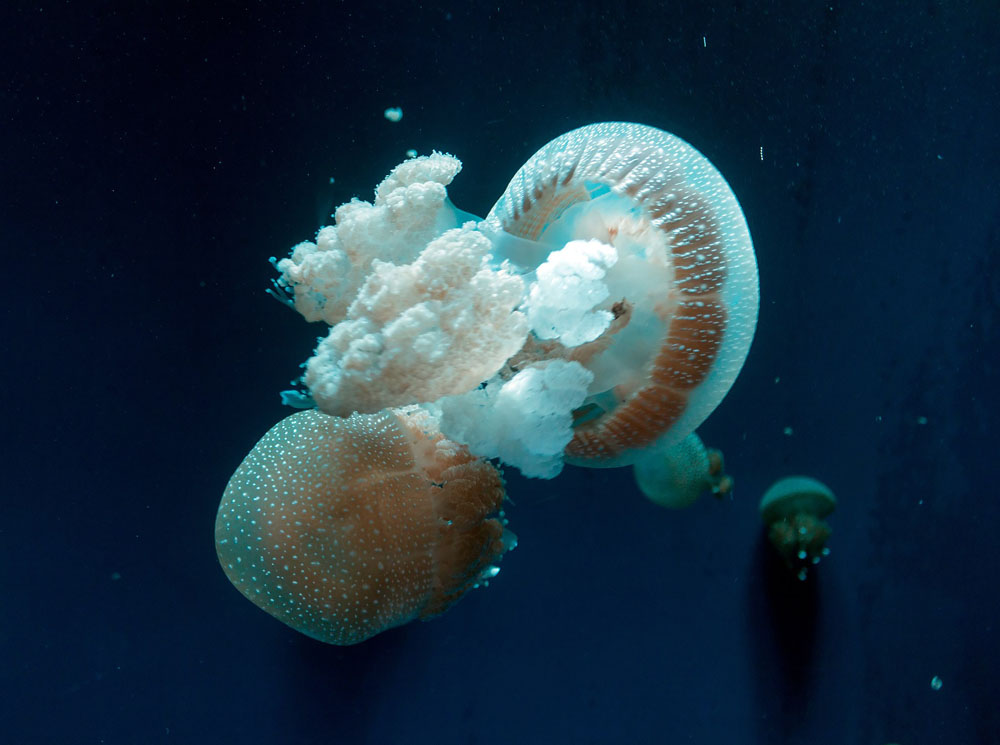 Jakarta Aquarium is the largest indoor Aquarium in Indonesia. In about a hectare conservation area, they offer aquatic and non-aquatic animals with more than 3500 species. You can interact with the animals in Jakarta Aquarium. You will get information about the animals as there will be experienced animal keepers that will guide you through your time at Jakarta Aquarium. There is a touch pool, where you can interact directly with the animals, you can dive and swim together with sharks, and a theatre themed Pearl of the South Sea. Jakarta Aquarium is suitable to visit for all ages.
Address: NEO Soho, Jl. Letjen S. Parman Kav. 28, RT.3/ RW.5, Tanjung Duren Selatan, Grogol Petamburan, Jakarta Barat, DKI Jakarta 11470
Phone Number: +6221 1500212
Entrance Fee:
Rp150.000,00/ person (Weekday)
Rp175.000,00/ person (Weekend)
Operating Hours: 11.00 – 20.00 WIB (Monday – Sunday)
5. Cattleya Park
Cattleya Park is located at Tomang. This is the perfect place for you to enjoy your morning exercise, such as jogging, or if you just need a quiet place to refresh your mind. With various plants, trees, and flowers, and a lake in the middle of the city, Cattleya Park serves as a dedicated green area for West Jakarta.
Address: Jl. Letjen S. Parman, RT.15/ RW.1, Kemanggisan, Kec. Palmerah, Jakarta Barat, DKI Jakarta 11480
6. Sunda Kelapa Harbour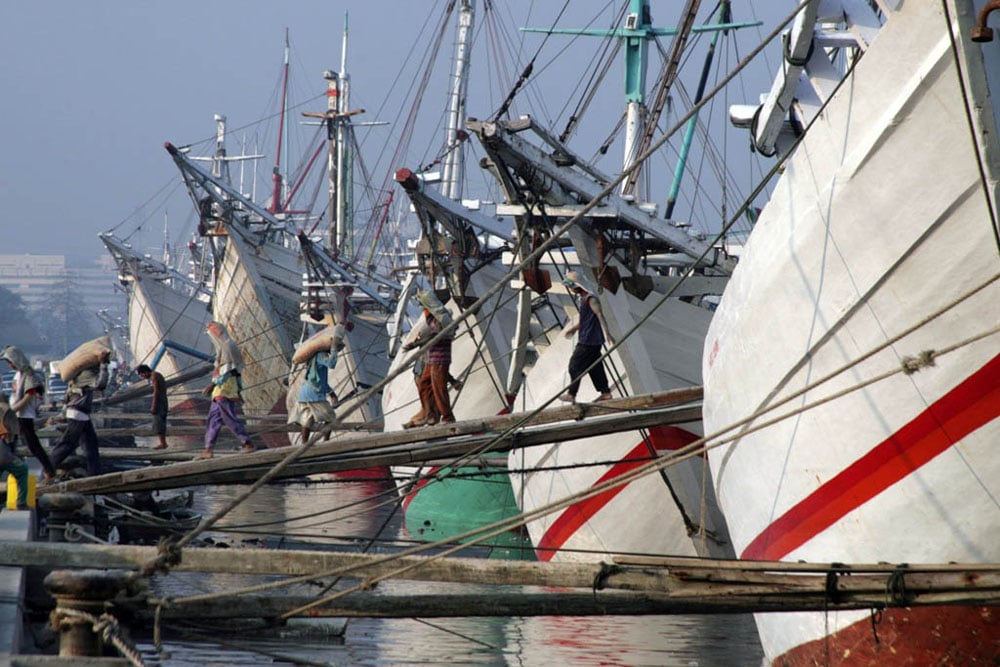 Sunda Kelapa is an old port and trading place that is still open. It was a thriving trading port to ship goods all over Indonesia and Asia back in the days. Sunda Kelapa started thriving when the Kingdom of Sunda Pajajaran takes place at the 12th century. Sunda Kelapa now serves as the largest fish market in Jakarta. You can come and admire the vibrant Phinisi, which is actually a typical Makassar ship, along the coast and watch the sunset while strolling along the coast.
7. Mall Taman Anggrek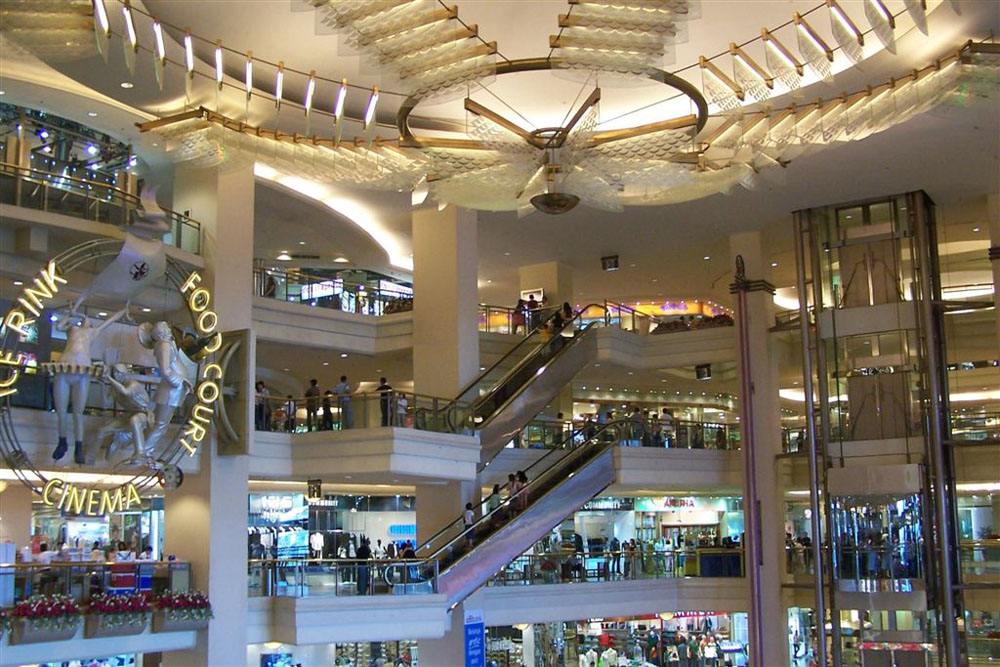 Mall Taman Anggrek is a shopping mall located in Grogol Petamburan, West Jakarta. The mall itself named after a real orchid garden within the now-demolished Orchid Hotel site. The shopping mall was one of the largest in Southeast Asia when opened in 1966. The highlight of Mall Taman Anggrek is their ice skating rink, as their skating rink is the biggest in Southeast Asia. The mall is distinguishable by the 7 apartment towers above it and its long wall of LED lights that make a beautiful sight as you are coming.
Address: Jl. Letjen S. Parman Kav. 21, RT.12/ RW.1, Tj. Duren Selatan, Grogol Petamburan, Jakarta Barat, DKI Jakarta 11470
Operating Hours: 10.00 – 21.00 WIB (Monday – Sunday)
8. Museum MACAN (Modern and Contemporary Art in Nusantara)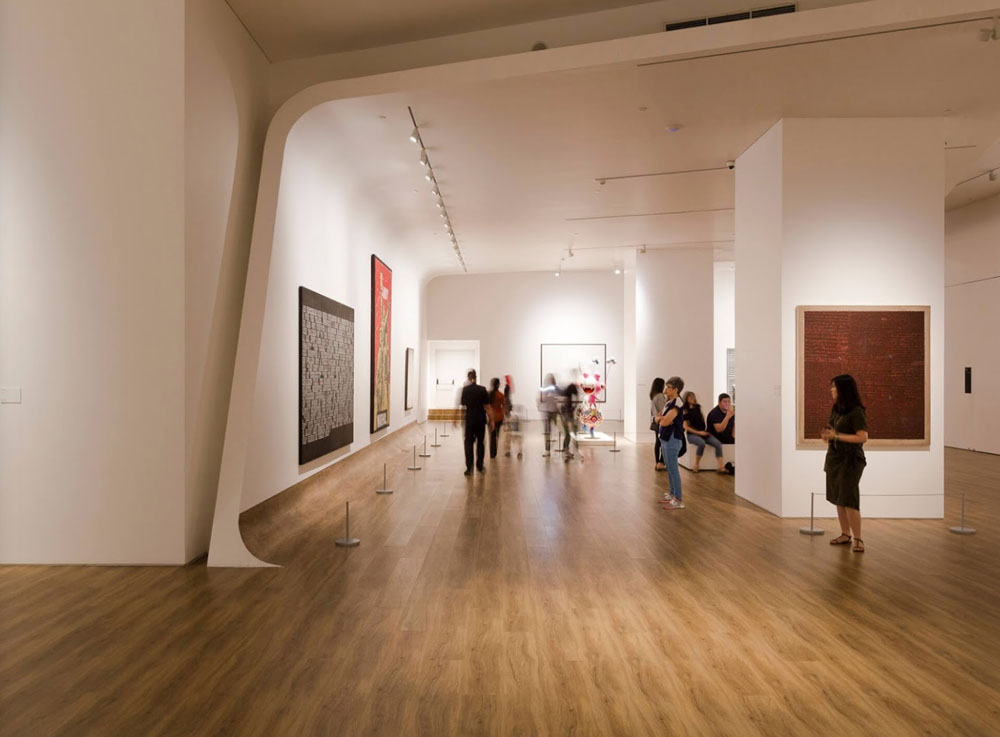 Museum MACAN is an art museum at Kebon Jeruk, West Jakarta. It is the first in museum in Indonesia to have a collection of modern and contemporary Indonesian and international art. In fact, the museum is included in a list of the World's 100 Greatest Places 2018 released by Time magazine. The museum displays around 90 works from a collection totaling 800 modern Indonesian and contemporary artworks from around the world including 'Infinity Mirrored Room' by Japanese artist Yayoi Kusama. Contemporary and modern art displayed by the museum is not limited to paintings but also includes contemporary styles using various media, techniques, and installation art. 
Address: AKR Tower, Jl. Perjuangan No. 5, RT.11/ RW.10, Kebon Jeruk, Jakarta Barat, DKI Jakarta 11530
Phone Number: +6221 22121888
Entrance Fee: Rp100.000,00/ person
Operating Hours: 10.00 – 14.00 WIB (Morning Session)
14.00 – 19.00 WIB (Afternoon Session)
We hope this article will help you to discover West Jakarta. Happy exploring!
Read also: 24-Hours Eateries: Cure The Cravings in West Jakarta