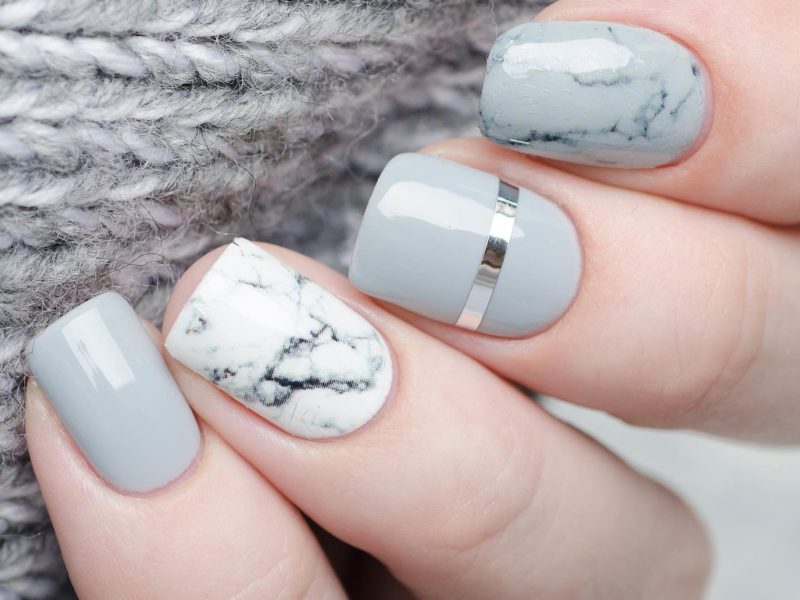 Do you imagine yourself having sleek and alluring nails while being pampered with pleasant service from the manicurist? Do you like your nails to be coated with exquisite nail arts or a regular french manicure? If you are looking for recommendations on the best nail treatments in Jakarta, we got it all covered. We are enumerating our top picks for nail salons to find a place to pamper yourselves in Jakarta.
Pink Parlour
Originally from Singapore, currently Pink Parlour has more than 14 franchises all over South East Asia such as the Philippines, Malaysia, Indonesia, and Singapore. With 15 years of experience, there is no need to doubt the services offered by Pink Parlour. Over 800,000 customers have been satisfied with the premium treatments to empower and enhance confidence to make you feel "puff-fect". Nail services of manicure and pedicure are differentiated to princess, prince, and speedy. Other than nails, they also provide various services such as waxing, long term hair removal, sunless spray tan, and tinting and whitening. There are three locations in Jakarta including Summarecon Mall, Plaza Indonesia, and Mall of Indonesia.

Instagram: @pinkparlourid
Plaza Indonesia P2-004, Jl. M.H. Thamrin No.Kav. 28-30, RT.9/RW.5, Gondangdia, Kec. Menteng, Kota Jakarta Pusat, Daerah Khusus Ibukota Jakarta 10350
Summarecon Mal Serpong, 1F-19 Jakarta, Pakulonan Bar., Kec. Klp. Dua, Tangerang, DKI Jakarta 15810
Dandelion
The professional therapists in Dandelion aim to provide pleasant pampering services on your nails, wax service, and lashes. Dandelion has received certifications from the USA such as Christrio Nails, Novalash, and Paris Perron Rigot to assure their customers that they will be satisfied with their best service and product quality. Nail services range from simple manicure pedicure, nail spa, nail extensions, to beautifying your nails with nail arts. Price starts at 150 thousand rupiahs for an express manicure or manicure polish. Right now, Dandelion has six franchises in which 4 locations are in Jakarta (Pondok Indah, Senopati, Kebayoran Baru, and Menteng) and 2 other locations are in Surabaya.
Instagram: @dandelion.id
Jl. Senopati No.41C, RT.6/RW.3, Senayan, Kec. Kby. Baru, Jakarta, Daerah Khusus Ibukota Jakarta 12190
Jl. KH. Wahid Hasyim No.47, RT.1/RW.4, Gondangdia, Kec. Menteng, Kota Jakarta Pusat, Daerah Khusus Ibukota Jakarta 10350
Jalan Metro Pondok Indah Blok SG No.21 RT.1/RW.15 Pondok Pinang Kebayoran Lama RT.1, RT.1/RW.15, Pd. Pinang, Jakarta, Kota Jakarta Selatan, Daerah Khusus Ibukota Jakarta 12310
Beauty Bar
Located in Darmawangsa and Bintaro, Beauty bar accommodates your need to pamper yourself in a homely environment equipped with aesthetic interiors and friendly staff. Nail care treatments offer designer products to give customers an exquisite touch to their nails such as products from Christian Louboutin, Butter London, and Inglot. Not only nails, but treatments offered by Beauty Bar are also full-body services ranging from head to toe including hair treatment, hair removal, and body massage.
Instagram: @beautybarindonesia
Jl. Wijaya II No.46, RT.5/RW.7, Melawai, Kec. Kby. Baru, Kota Jakarta Selatan, Daerah Khusus Ibukota Jakarta 12160
Blok JB1 No, Jl. Bintaro Utama 9 No.8, Pd. Pucung, Kec. Pd. Aren, Kota Tangerang Selatan, Banten 15229
Kimi Nail Spa & Treatment
Kimi Nail Spa and Treatment offers premium treatments accompanied by experienced therapists at a reasonable price. They use natural products to make sure your hands and feet are softer and healthier. Services offered including mani-pedis, nail art, nail spa, nail extension, eyelash extension, and wax. Both women and men can receive manicure and pedicure treatments starting at 105 thousand rupiahs. Up till today, there are four locations that you can visit for your treatments which are in Lippo Mall Kemang, Bintaro XChange Mall, Townsquare Cilandak (Citos), and Trans Studio Mall CIbubur.
Lippo Mall Kemang Jl. Pangeran Antasari No.36, RT.12/RW.5, Kemang, Kec. Mampang Prpt., Kota Jakarta Selatan, Daerah Khusus Ibukota Jakarta 12150
Bintaro Xchange Mall UG Floor 302A CBD Bintaro Jaya Blok 0 2 Bintaro Jaya, Pd. Jaya, Kec. Pd. Aren, Kota Tangerang Selatan, Banten 15220
Trans Studio Mall Cibubur, Jl. Alternatif Cibubur No.230, Harjamukti, Cimanggis, Depok City, West Java 16454
Cilandak Town Square Jl. Cilandak Tengah, RT.9/RW.13, Cilandak Bar., Kec. Cilandak, Kota Jakarta Selatan, Daerah Khusus Ibukota Jakarta 12430
Read More : https://www.flokq.com/blog/2020/05/05/indonesian-dessert-drinks-jakarta
Two Cents
Two Cents is a beautifully decorated and minimalist salon situated in the heart of Central Jakarta, Menteng. Founded in 2016, they specialize in Gel Nail Art and Eyelash Extension with products originating from Japan and Korea. One of their services, gel manicure, is said to shimmer your nails while having strong and long-lasting nails. Not only on-site services, but Two Cents also provide home-services to areas in Jakarta, Serpong, and Surabaya. This place is famous among celebrities such as Raisa and Maudy Ayunda, and influencers such as Titan Tyra and Andrea Gunawan.
Instagram: @two.cents
Jl. HOS. Cokroaminoto No.81, RT.3/RW.5, Menteng, Kec. Menteng, Kota Jakarta Pusat, Daerah Khusus Ibukota Jakarta 10310
Phone Number: 081314122228
Orlymiin Nail and Eyelash
Indonesians are fanatics when it comes to Korean cosmetics. ORLY Nail and Eyelash focus on providing head to toe treatments at different prices. Basic Care for hands or feet starts at 100 thousand rupiahs. One of their highlights is the premium pedicure and manicure which lift up dead skin cells quickly, moisturizing your skin so that they look dewy and healthy and also applying microcell serums to decelerate aging. They are now offering home services so that you can do your nail treatments such as Manicure and Pedicure, nail art, eyelash extension, and waxing without exiting your bedroom door.
Instagram: @orylmiin
Plaza Indonesia Beauty Floor Level 4 South #011-011A, jakarta pusat, RT.9/RW.5, Gondangdia, Kec. Menteng, Kota Jakarta Pusat, Daerah Khusus Ibukota Jakarta 10350
Phone number: 021-29924319
Pamper yourself and enjoy your self-care activity in the beauty salon. It is a good way to relieve stress from the hustle of work and your daily activities.