Local Guide
Volunteer in Bali: Tips and Program Recommendations
Volunteer in Bali is an activity that many tourists and locals do. Lots of people feel like spending their holiday in Bali to see the lovely natural scenery, feel the relaxing atmosphere by yoga retreats, or witnessing the traditions and cultures of Bali from magnificent temples. But do you know that there are things that you can do in Bali which allow you to spend an exciting trip as well as memorable activity at the same time? It's a volunteer program! By doing a volunteer program in Bali, you will get a whole new experience of your trip to Bali. Keen enough to know more? Follow our guidelines about volunteering in Bali for a clear understanding.
Perks of Volunteer in Bali
Participating in a volunteer program in Bali seriously has lots of benefits for both yourself and Bali local people. As mentioned before, you can have a great holiday and impressive experience at the same time during a volunteer program. Furthermore, volunteering in Bali also holds several good things about it. Here are some of them:
1. New insight about the island
The volunteer program in Bali will give you a chance to take a closer look at Balinese people. It is because by joining a volunteer program, you will live with host families, and you will learn about diversity, learn to respect others, and more. Instead of traveling as a tourist, volunteering in Bali is your way to get a new insight into culture, lifestyle, language, and other essential things applied in Bali.
2. Enjoy the tropical water
Bali offers several volunteer programs that require you to work for most of the time at the sea. So if you are up to exciting activities such as scuba diving or snorkeling, that program could be your perfect one! You will be able to do the same activities you would have done on a normal vacation while simultaneously doing good things in the same area of the ocean you are enjoying!
3. Gain professional experience
Volunteering in Bali allows you to partake in professional, sustainable, long-running programs. Joining a volunteer program that is matched with your background will definitely be useful for your future. It is because you will be able to gain professional experience while also bringing something to society during the volunteer program.
Things to Know Before Volunteer in Bali
Preparing to volunteer in Bali requires you to note several important things to know beforehand. In order to get the best experience of a volunteer program, it is better for you to get a clear understanding so that you won't feel disappointed in the middle of it. Here are a few things to know before volunteering in Bali:
1. Respect the culture
Respecting the culture is an important thing to remember during your volunteer period. Apart from respecting it, you can also learn something, as well as share and listen to them. As an outsider, you should always do your best to respect local customs and traditions.
2. You might need a visa
It depends on your program duration, but do remember that if it stays longer than 30 days so you will need a visa which must be arranged prior to your arrival. Always make sure with the program host about the details of the program to avoid any problem in the future.
3. It is mostly not for free
Most of the volunteer programs in Bali aren't free. But, one thing for sure is all programs are reasonably priced. Compared to other destinations, volunteering in Bali is still one of the best options you have.
4. It is going to be hot
The average annual temperature in Bali is just above 80 degrees. But several areas such as mountains still hold a cooler temperature. Considering the climate and culture before arrival will help you to choose your needed belongings.
7 Best Volunteer Program in Bali
If this is your first volunteer experience, you might be a bit confused and nervous on choosing the program. Hence, we have gathered several best volunteers in the program that can be your consideration.
1. International Volunteer Headquarters (IVHQ)
With IVHQ, you can participate in a program that supports conservation efforts which aims to realize some improvement of the surrounding environment, such as beach clean-ups, waste management improvement, and educating the locals about the issues Indonesia's sea turtles face and what can be done to help.
Apart from the conservational issue's program, IVHQ also offers programs that are working in several areas such as Education, Medical, Community Development, and Wildlife. Now you know why outline your goal before choosing is important, right?
Website: www.volunteerhq.org
2. GoEco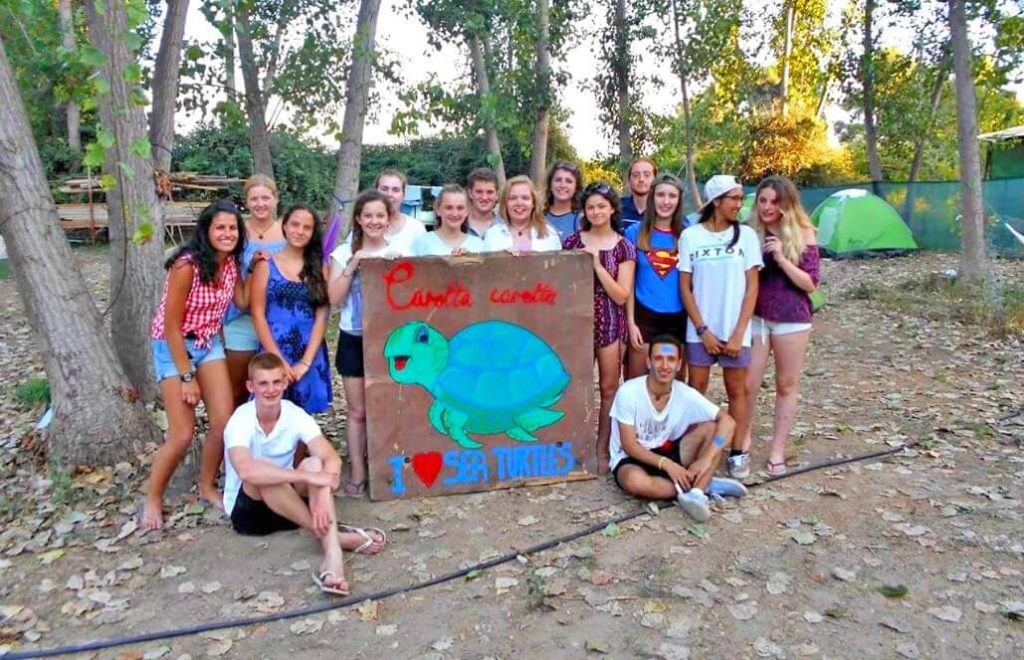 GoEco has several options of programs including teaching, construction, and health education in the village of Ubud. What makes it even better is, most of the programs will allow you to feel the calming and relaxing atmosphere of Ubud.
They are all about working to strengthen the local community. Participating in the GoEco volunteer program in Bali will let you see the direct impact of your labor. Furthermore, each GoEco placement begins with a well-planned week of cultural immersion activities and tours. With GoEco, you can participate in volunteer-related teaching, construction, and health education.
Website: www.goeco.org
3. ARCC Programs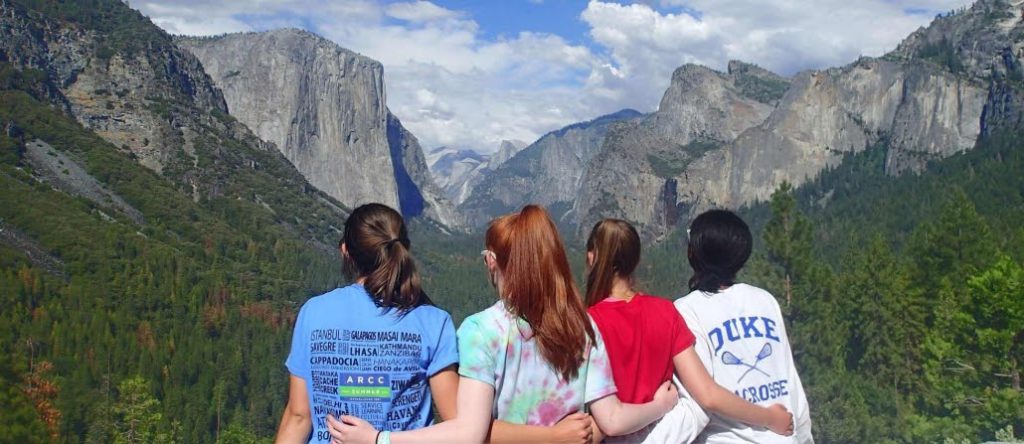 Volunteering with ARCC Programs is considered one of the most life-changing and inspiring trips or experiences you will ever have. The program will let you meet incredible people during 1-2 weeks or 2-4 weeks of your project.
Several options of programs with ARCC are to restore a natural orangutan habitat, rehabilitate a healthy rainforest for tigers and elephants, and aid in improving infrastructure in impoverished Balinese villages. All of those programs are a great chance for you to participate in life-saving wildlife endeavors.
Website: www.adventurescrosscountry.com
4. Gili Shark Conservation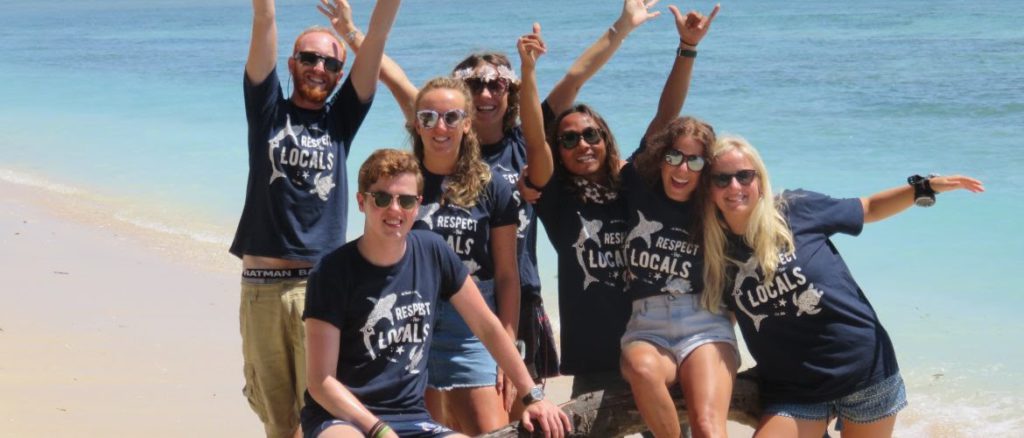 For those looking to gain some conservation, research, or dive experience, this one is definitely for you! Gili Shark Conservations programs usually last for 2-12 weeks during summer, and the main goal of this program is to collect data on marine protection and understand the native shark populations.
Website: www.gilisharkconservation.com
5. International Working Holidays
Participating in a volunteer program by International Working Holidays will give you an amazing experience where you will be able to meet and interact with the locals, and even the turtles. Stands to support the anti-plastic trends which aim to protect the sea turtles, the program has grants directed with tangible results.
Website: iwh.co.nz
6. Volunteering Solutions
Volunteering Solutions have partnered with a local Balinese organization to provide and support the education system in Bali, especially in the Ubud and Gianyar area. This is an excellent opportunity to gain teaching experience while doing something a bit more meaningful. This program also allows you to go for some local meditation courses or a yoga program.
Website: www.volunteeringsolutions.com
7. ELI Abroad in Bali
Usually lasts for 2-12 weeks, Eli Abroad Bali has a volunteer program that is charitable and education-focused. Participating in their program will let you get involved in the local community for a cultural experience and professional development.
Website: www.eliabroad.org
And that's it! Hopefully our tips and program recommendation will help you in considering joining a volunteer program in Bali.
---
Want to find a rental option for your vacation in Bali? Flokq has several rental options in Bali at an affordable price. Head to Flokq or click the button below to find out more.
CLICK HERE TO FIND RENTAL OPTIONS IN BALI