Have you ever felt like you just want to escape your routine and go somewhere else? What was your reason for not doing so? Is being busy your reason every time your loved ones want to ask you out for a holiday? We can provide a win-win solution. Spend your weekend going on road trips to nearby areas in Jakarta. Don't worry, driving to nearby places will spare you enough time to relax and rest before you're back with your busy agendas on Monday. Here are our picks for your next weekend getaway destinations. Check it out!
1. Bogor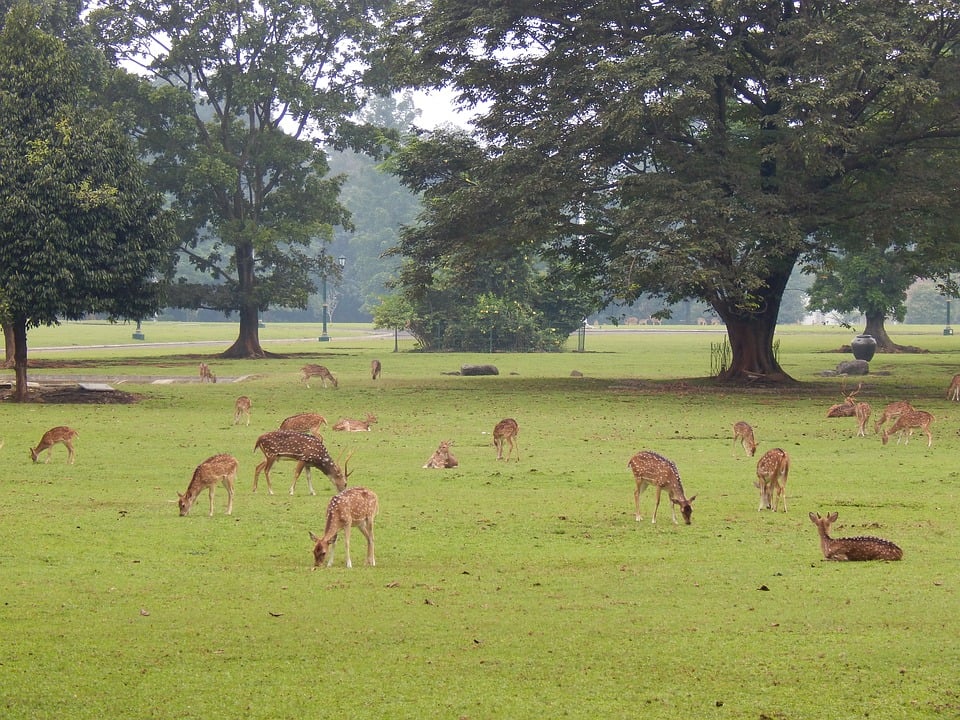 Bogor is a satellite city located approximately 60 km from Jakarta. Weather in Bogor can be chilly especially in the evenings making this city the go-to destination for Jakartans to escape the sunny weather. Visit one of the most famous landmarks when you are in Bogor, which is the Bogor Botanical Garden. You will find a variety of flowers, plants, trees, along with fountains, ponds, and a glasshouse as an orchid plantation. Indulge yourselves in culinary heaven with famous cuisines such as tauge goreng (stir-fried beansprouts) and asinan buah (preserved fruits with acidity flavor). If you are packed with adrenaline and aren't afraid of heights, go paragliding at Bukit Paralayang Bogor and try to spot Mount Salak. Known for the city with the most rainfalls, don't forget to come fully equipped with your raincoats and umbrellas to prevent getting your outfits wet.
Bogor Botanical Garden
Jl. Ir. H. Juanda No.13, Paledang, Kecamatan Bogor Tengah, Kota Bogor, Jawa Barat 16122
Indonesia Fly Paragliding
JL Raya Puncak Km 87, Bukit Paralayang, Puncak, West Java, Tugu Sel., Kec. Cisarua, Bogor, Jawa Barat 16750
Asinan Bogor Gedung Dalam (Pusat)
Jl. Siliwangi No.27C, RT.03/RW.02, Sukasari, Kec. Bogor Tim., Kota Bogor, Jawa Barat 16142
read also: 7 Best Travel Agents in Indonesia
2. Puncak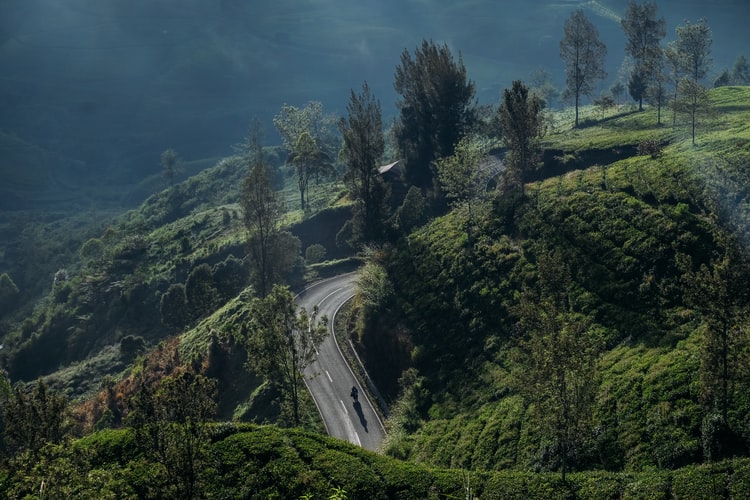 An area a little bit further from Bogor, specifically 40 km away, Puncak welcomes guests with a lot of activities such as visiting the zoo, sampling tea directly from the plantations, or even spending the night in the camping grounds to gaze at the starry night. Taman Safari, a world-class animal conservation center, features wild animals, birds, and soon to be extinct animals including Peacock and Eagle. This park is famous for giving the best experience to the guests which they can drive from one enclosure to the other to feed the animals. Spend your evening with activities in The Gunung Mas Agrotourism, from horse riding to sampling some tea hand-picked directly from the tea plantation. Experience Sundanese cuisines while you visit Puncak. There are also varieties of international cuisines located in restaurants along with the Puncak Pass Resort.
Taman Safari Indonesia
Jalan Kapten Harun Kabir No. 724, Cibeureum, Cisarua, Cibeureum, Kec. Cisarua, Bogor, Jawa Barat 16750
Agrowisata Gunung Mas
Puncak Rd No.KM. 87, South Tugu, Cisarua, Bogor, West Java 16750
Bumi Aki Restaurant
Puncak Rd No.59, Ciloto, Cipanas, Cianjur Regency, West Java 43253
get to know more informations about puncak: click here!
3. Bandung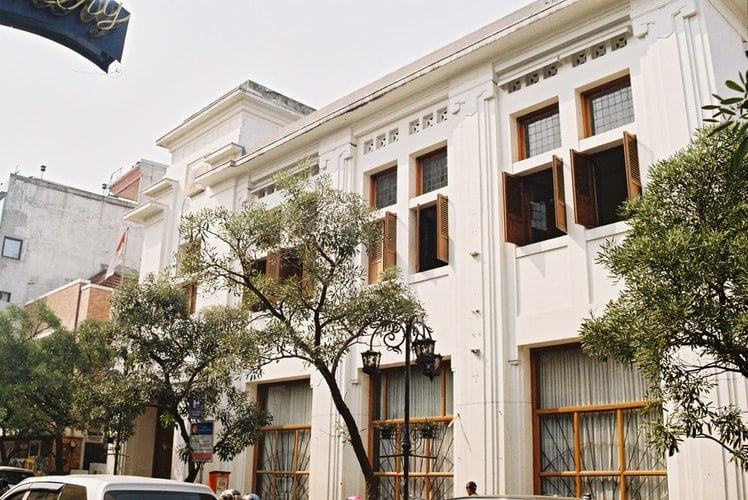 Driving for 2.5 hours or 3 hours by train will take you to Bandung, one of the most favorite getaway destinations, even by tourists from Singapore and Malaysia. Famous for its historical background on the first Asian-African Conference ever held back in 1955, Bandung has developed throughout the years to become the second-largest metropolitan area after Jakarta. Stroll around Dago and Riau Road to get great bargains on famous factory outlets with export quality clothing. Drink a cup of coffee while enjoying Indo-European architecture style building in the Braga area.
Besides that, you can also visit the newest theme park Trans Studio or watch bamboo musical concerts (angklung) in Saung Angklung Udjo. Bandung is a lively city that entertains you from early in the morning to the late night. Planning your visit is quite essential, as, in some time of the year, the traffic can be really bad. Don't forget, try local dishes that you can find on-street foods such as Durian Ice Cream.
Rumah Mode Factory Outlet
Jl. Dr. Setiabudi No.41, Pasteur, Kec. Sukajadi, Kota Bandung, Jawa Barat 40143
Braga Permai
Jl. Braga No.58, Braga, Kec. Sumur Bandung, Kota Bandung, Jawa Barat 40111
Trans Studio Bandung
Jalan Jendral Gatot Subroto No.289 A, Cibangkong, Batununggal, Bandung City, West Java 40273
4. Kepulauan Seribu
There are 110 islands that form Kepulauan Seribu, even though the literal translation means 1000 islands. Among those 110 islands, only 11 islands are habited and the rest are either inhabited, owned privately by wealthy conglomerates, or protected by the government. Explore the nearest, Bidadari Island to the farthest island of Putri Island that will give off different experiences in each island. Locals favor going to Tidung Island while foreigners favor going to Macan Island.
Check out the cool accommodations each island has to offer. The one and only accommodation in Macan Island is Pulau Macan Eco Village and Resort that makes you feel at home by resting at one of their villas or huts and even without air conditioning, you can feel the sway in the breezy wind. There are two ways to get to these islands, through Marina Ancol or Muara Angke harbor. Pick one out of many travel agencies that sell different packages for your visit to the islands. The price of each package differs in the duration of your stay, the island of your choice, and the activities that you are going to do. Usually, price includes roundtrip tickets, and foods.
click here for further information about Pulau Seribu
Muara Angke Port
Jl. Pendaratan Udang No.10, Pluit, Kec. Penjaringan, Kota Jkt Utara, Daerah Khusus Ibukota Jakarta
Dermaga Pantai Marina Ancol
Jl. Marina, RW.10, Ancol, Kec. Pademangan, Kota Jkt Utara, Daerah Khusus Ibukota Jakarta
Going on short trips benefits your mental and emotional health as you will feel more productive, feel more relaxed, and decrease your stress level. Give yourself a break and plan your trip today.