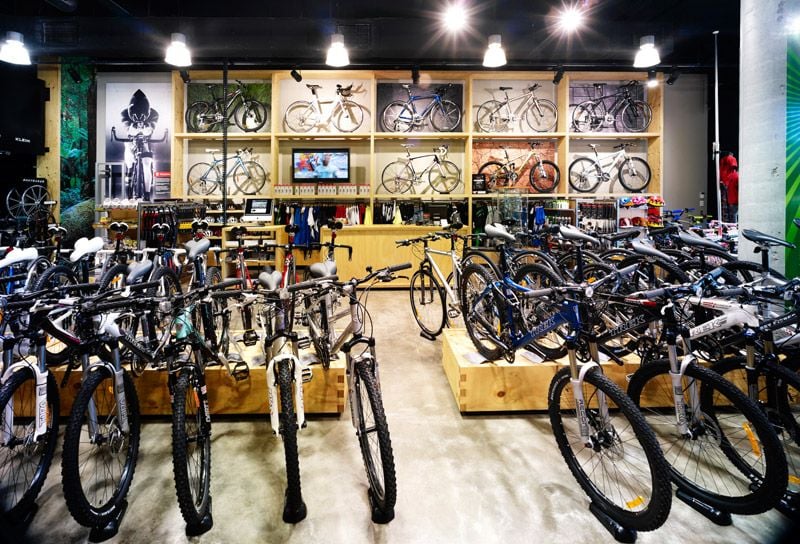 There are a lot of activities that can be done when we have free time, like cooking your favorite food, watching movies, shopping, or, do activities that make our body healthier, you guess it right, biking! Biking is becoming a popular activity choice for people during the weekend besides jogging and running. Biking believed to gives many benefits for our body such as maintaining our health and immunity, reducing stress, decrease cancer risk, controlling weight, improve strength, balance, and coordination of the body's muscles, etc. This type of activity can also be done by anyone, making it more fun by doing it together with your friends, family, or loved ones. Biking is already quite popular activities, but because of the difficulty of the distribution of roads that seem less safe, people tends to do biking only on weekend when there is a CFD (Car-Free Day) going on. But now, Jakarta has begun to pay attention to bicycle users, as seen from several areas that have become 'bicycle-friendly' by providing bicycle lanes, and roadside bicycle parking facilities, making it easier for people who want to bike on daily basis. And with that, people starting to get a bicycle for them to use. 
If you are new to Jakarta, perhaps you still have a minimum idea on where to buy bicycles, you still have an option to buy it online, but sometimes, you want to see the item you want to buy with your own eyes before you decide to buy it or not. To clear your confusion, here we have a guide on where to buy bicycles both new and used in Jakarta!
1. Pasar Rumput, South Jakarta
Pasar Rumput is a traditional market located in the near Manggarai area, South Jakarta. It's a famous market in Jakarta that has been around since the 1980s and sells both used and new bikes, but mainly popular for people that are looking for used ones. If you are looking to buy a bike in cheaper options, then Pasar Rumput might your first choice to go. There are lots of bicycle dealers and just like a showroom, they displayed the bicycles on the side of the road, making it easy for you to take a glance. You can find various types of bicycles, from children's bicycles, folding bikes to mountain bikes, they have a complete collection at a cheaper price.
To go to Pasar Rumput, you can go by using the KRL Commuter Line train, get off at Manggarai Station and continue your trip with other transportation or go for 17 minutes walk. You can also choose to go with the Transjakarta bus and get off at Pasar Rumput bus stop. Stasiun MRT Dukuh Atas is also 2.3 km away from Pasar Rumput. You can go to Pasar Rumput at any time, but most of the bike dealers open their shop around 10 am until 7 pm. 
Address: Jalan Pasar rumput, RT.1/RW.3, Ps. Manggis, Kecamatan Setiabudi, Kota Jakarta Selatan, Daerah Khusus Ibukota Jakarta 12970, Indonesia
2. Pasar Lontar, North Jakarta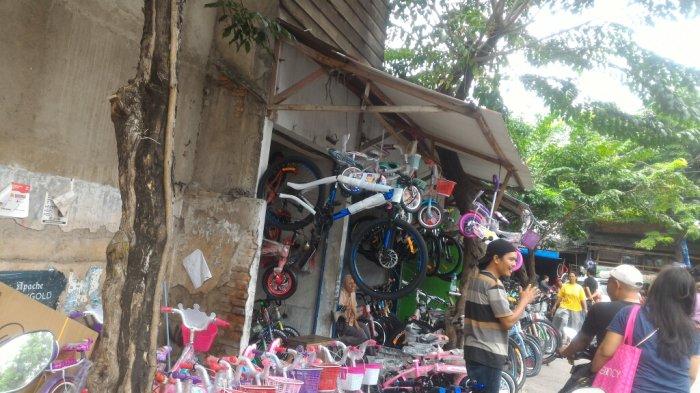 Another famous traditional market that sells used and new bikes are Pasar Lontar that is located in Koja, North Jakarta. Many bike shops here have been selling bikes from generation to generation, even the majority of buyers have become regular customers to their shop choice. A traditional market means you get the chance to negotiate with the dealer to get the best price, thus, you'll get a bike at a cheaper price. Various types of bicycles can be found in Pasar Lontar, from sealed ones to used ones.
If you want to go to Pasar Lontar, the nearest public transportation option is the KRL Commuter Line Tanjung Priok station, continue your trip with JAK-15 and get off at Jalan Mantang and then walk for 11 mins to go to Pasar Lantar.
Address: Jl. Mundu, Tugu Utara, Kec. Koja, Kota Jkt Utara, Daerah Khusus Ibukota Jakarta, Indonesia
3. Senayan Trade Center (STC), Central Jakarta
Senayan Trade Center or STC is a place known to be a hobby center, there are many hobby shops such as bikes, games, cameras, miniature cars, and many more. And that means another place to buy bicycles for you! It is located right across Senayan City Mall, and right next to Plaza Senayan. Although flanked by both of Jakarta's high-end malls, STC is more of an on-budget mall, so worry not about the price being overpriced or anything. The bike stores here mainly selling a new one, they also have bike spare-part, and other cycling needs such as helmets or cycling clothes.
With it located in Central Jakarta, public transportation access is much easier. Senayan MRT station is only 7-minutes walk away, and also a 5-minutes walk from the Transjakarta's Bundaran Senayan bus stop. 
Address: Jl. Asia Afrika No.1-41, RT.1/RW.3, Gelora, Kecamatan Tanah Abang, Kota Jakarta Pusat, Daerah Khusus Ibukota Jakarta 10270, Indonesia
4. Toko Bintang Timur, West Jakarta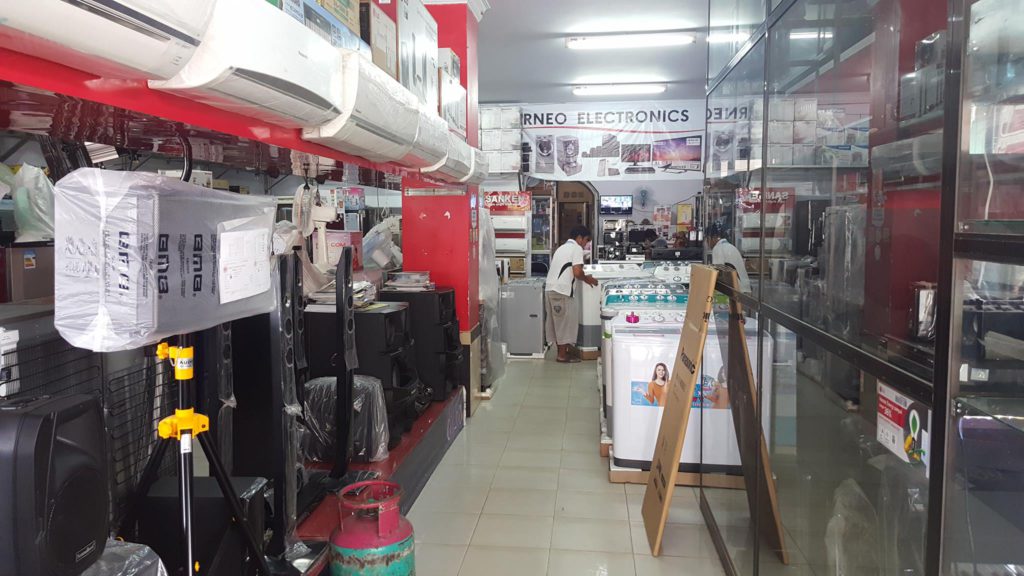 Bintang Timur shop is a bike shop located in Jembatan Lima, West Jakarta. They mainly sell brand new bikes from various brands, as well as the spare-part and other biker necessities. They also have good services and will greatly help their customers, so you will feel more comfortable to shop here. You will also get your bike at reasonable prices!
Bintang Timur shop also quite has easy access to public transportation. 11-minutes walk from Angke railway station, and also only 3 km away from Jakarta Kota railway station.
Address: Jl. KH.Moh.Mansyur No.223, RW.2, Jemb. Lima, Kec. Tambora, Kota Jakarta Barat, Daerah Khusus Ibukota Jakarta 11250, Indonesia
Phone Number: +6221-6300-555
Read also : Where to Buy Cars in Jakarta
5. Toko Sepeda Yerikho, East Jakarta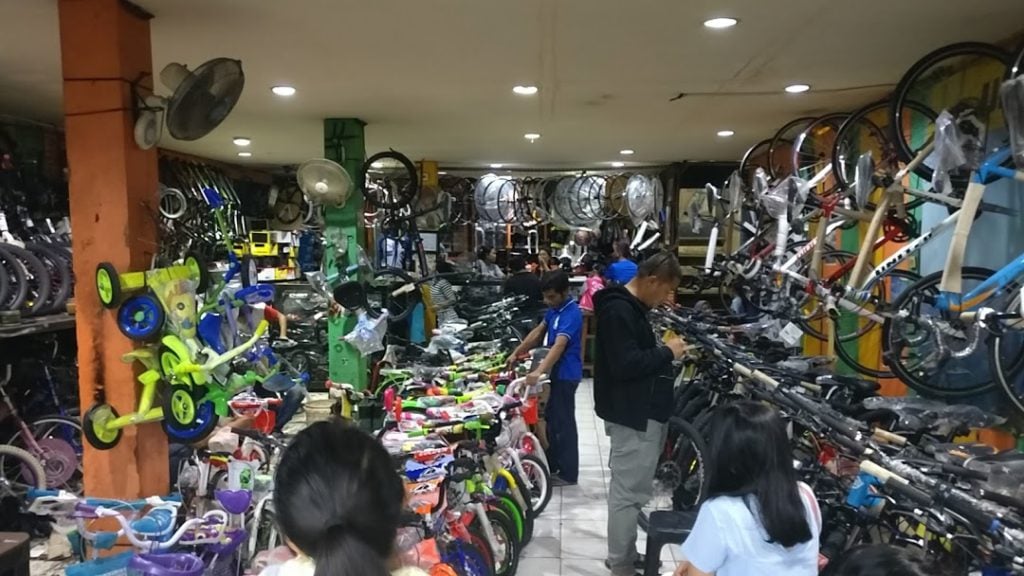 Last we have one for East Jakarta area! Toko Sepeda Yerikho or Yerikho Bike Store is located in Kramat Jati, East Jakarta. The owner and the staff here is very friendly, a rather plus point. They also have a lot of stocks of new bicycles from various brands, bike spare parts, and other bike accessories. No need to doubt about the quality of the product, it would never disappoint you. You can also get the bike at a cheaper price than other bike stores which is good! More money to save.
Yerikho bike store located near Lippo Plaza Kramat Jati. For public transportation access, Duren Kalibata railway station is 4 km away, and PGC 1 Transjakarta bus stop is only 1 km away.
Address: Jl. Raya Bogor No.21, RT.1/RW.6, Batu Ampar, Kec. Kramat jati, Kota Jakarta Timur, Daerah Khusus Ibukota Jakarta 13510, Indonesia
Phone Number: +6221-8097-034
Social Media: @yerikhobike on Instagram
And here comes an end to our guide on where to buy bicycles in Jakarta. Biking is a fun activity to do, so let's go to the nearest bike shop and get your bicycles!