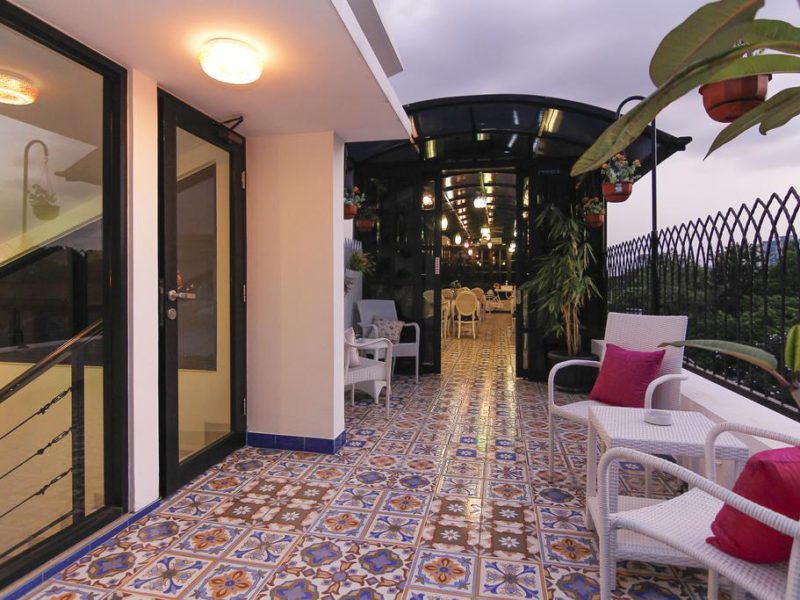 Are you currently looking for a premium yet affordable place to stay like an exclusive kost in Kebayoran Baru? As a bustling commercial and residential area, Kebayoran Baru including Pakubuwono, Senopati, Blok M, and its surroundings is an area famous for its urban life facilities, ranging from popular malls, markets, entertainment venues, business centers, and many more. With its pleasant location in South Jakarta, it must be the desire of some people to stay for a certain time, whether for business purposes, or just a staycation. 
As for public transportation options, there are several of them, such as busway and MRT, or walking in Kebayoran Baru seems pleasant because of the comfortable ambiance. Well, since its located in a prestigious environment, it's easy to find a premium kosts. For those of you who want to settle down in Kebayoran Baru, we have 3 of the best exclusive kost recommendations that will suit you. Let's check it out! You can also read more articles about kost around South Jakarta, even the reguler one!
Aalaya @Pakubuwono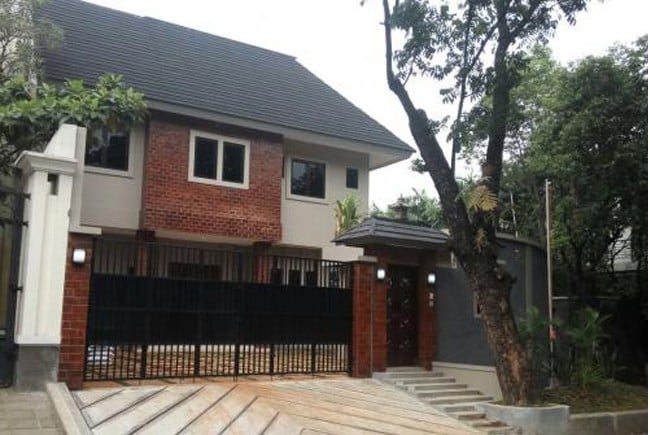 As the name implies, Aalaya @Pakubuwono is an exclusive kost located in Pakubuwono, Kebayoran Baru. Aalaya @Pakubuwono is in a calm environment despite the hustle and bustle of the Jakarta metropolitan yet close to the central business district (CBD), Senayan City, Plaza Senayan, Blok M, and Jakarta's other vibrant entertainment. This two-storey house with a brick accented industrial minimalist concept has a very homey and cozy atmosphere. Since this kost is in a prestigious residence in Hang Lekiu Street, comfort and environmental safety are guaranteed. This house provides a standard sized parking lot just like another house in general.
This exclusive kost provides shared facilities including a living room, pantry, kitchen, and standard-sized hall. 5 types of rooms can be your choice, its Deluxe, Suite, Superior Plus, Standard, and Superior. All available rooms have an average size of 3 x 4 meters for each room and can accommodate a maximum of 2 people. Each room is fully furnished, equipped with a single bed, air conditioning, dressing table, multifunctional table, wardrobe, and en suite bathroom. Room design and the furniture choices itself tend to be simple and minimalist. Housemaid is also provided here which will ensure your room is kept neat and clean.
With a very strategic environment, it certainly makes it easy for you to reach all of your daily needs. The location itself can be accessed from the Sisingamangaraja Street and Pakubuwono Street. There are many choices of public transportation facilities, there are busway stops, several MRT stations, and Commuter Line stations. For the nearest hospital, there is Pertamina Central Hospital which is only 1 km away from the kost.
Address: Jl. Hang Lekiu IV No.10A, Kebayoran Baru, Jakarta Selatan
Phone Number: +62878 – 7729 – 0898
Social Media: –
Price: Starting from Rp3.200.000,00 per month
Facilities:
Fully furnished room
Inner bathroom
Water heater
AC
WiFi
Shared pantry/kitchen
Living room
Hall
Parking lot
CCTV
Free housemaid
Free laundry
Yankties Residence
This exclusive kost is one of the famous ones in Kebayoran Baru, South Jakarta. Located on Dharmawangsa X Street, making this kost has a very strategic environment and also comfortable because it is located among several classy housing estates in Dharmawangsa, Prapanca, and Brawijaya. Because it is in a classy environment and with luxurious home facilities offered, making Yankties Residence is dominated by executive residents. 
Yankties Residence provides several shared facilities ranging from a pantry with a refrigerator, a balcony on the 2nd floor, a shared living room, a luxury dining room, to a large swimming pool in the backyard. Staying at this kost is like having a 5-star hotel experience!
Yankties Residence has a total of 19 rooms for rent with 2 choices of room types, standard-size of 4 x 4 meters, and superior-sized slightly larger of 4 x 5 meters. For each room, it is fully furnished with a queen-sized bed, air conditioning, TV, several chairs, a dressing table, and a wardrobe. All rooms are designed to be very luxurious and classic in concept, with some use of carved wooden furniture, and also the selection of wallpapers. There is also an en suite bathroom with a bathroom for each room! Cool, right?
Due to its strategic location, several upper-class public facilities can be found around this kost. Such as Plataran Dharmawangsa that has a function venue and fine dining restaurant, a typical Korean supermarket named KMart, and also the famous Brawijaya Women and Children's Hospital. Only 10 minutes from the Kemang area also makes you close to several entertainment venues for hanging out with your friends. Blok A MRT Station is available within walking distance for those of you who want to commute around Jakarta for work.
Address: Jl. Dharmawangsa X No.72, Kebayoran Baru, Jakarta Selatan
Phone Number: +62812 – 1967 – 3388
Social Media: –
Price: Starting from Rp3.500.000,00 to Rp4.500.000,00 with a minimum payment of 3-month rent
Facilities:
Fully furnished room
Inner bathroom (with a bathtub)
Water heater
AC
TV
WiFi
Shared pantry
Dining room
Living room
Swimming pool
Terrace
Balcony
Garden
CCTV
24-hours access
Parking lot
Free housemaid
Free laundry
M HOME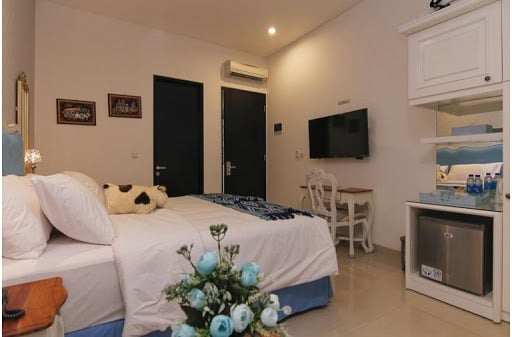 Located right in the middle of the Senopati area, making this kost has quite a high demand. Well, who doesn't want to live in a strategic area that facilitates your urban life, from your daily needs to entertainment needs? As we know, Senopati is one of several prestigious residences in South Jakarta. Moreover, its location that closes to Sudirman Central Business District is very suitable for those of you who work around Sudirman while wanting to stay out in Senopati. 
Although the price offered is a bit pricey, but trust me, it is worth to the facilities and quality offered. By staying at M HOME, you can also pamper yourself with luxury rooms for you to rent, an elegant cafe on the rooftop with a very beautiful view, meeting rooms, also a salon for your beauty needs is also available in this kost! 
M HOME is an eye-catching building on the side of Senopati Street. This modern minimalist kost house has a parking lot that enough for several cars, plus the basement. When entering this house, several parts carry the classic concept that can be seen from the selection of shabby chic furniture and its color selection in every shared facility such as living room, meeting room, lobby lounge, pantry, and the cafe. 
M HOME has a total of 22 royal bedrooms with options of Deluxe (4 x 4 meters), Twin Deluxe (4 x 5 meters), Junior Suites (4 x 6 meters), and the most spacious are Suites (4 x 7 meters). Each room has a very luxurious fully-furnished decoration complete with TV, AC, and also en suite bathroom with shower. Every day, you will get a room cleaning service, and also a daily breakfast like you usually get in hotels.
Address: Jl. Senopati No.32, Kebayoran Baru, Jakarta Selatan
Phone Number: +62812 – 8216 – 6189
Social Media: –
Price: starting from Rp 14.000.000,00 – Rp17.000.000,00 per month
Facilities:
Fully furnished room
Inner bathroom
Water heater
AC
TV
WiFi
Shared pantry
Living room/lobby lounge
Meeting room
Lift
Rooftop cafe
Salon
CCTV
Parking lot
Daily housekeeping
Daily breakfast
So, those are 3 premium and exclusive kosts in Kebayoran Baru that can be your consideration. Each of their prices is very worth it with the qualities offered, right? Also, don't forget to see other recommendations on our blog!
People also read more articles about kost in Jakarta's selected area from our blog, click here!