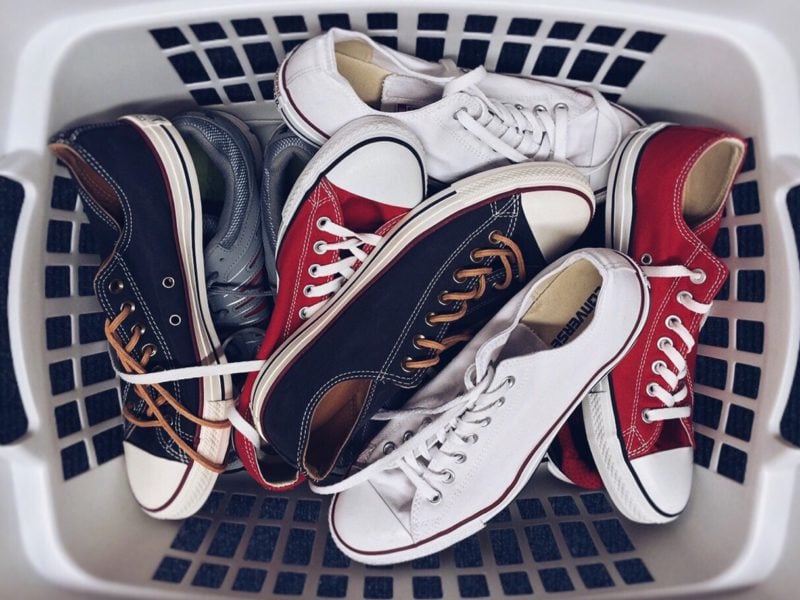 fashion local brands are now increasingly developing and in demand by young people. Some of them can even compete with international brands. Especially for Indonesian local shoes products that have trendy desain that are popular nowadays. Some local brands are even so viral that it is very difficult to get their products in official stores because they are always out of stock.
Apart from trendy design and good quality, the prices offered by local products tend to be more affordable. There are also several products that are very exclusive for premium customers.
In the following, Flokq has 25 recommendations for Indonesian local shoes that you must know and become an additional choice for your shoes collection.
Indonesian Local Shoes For Men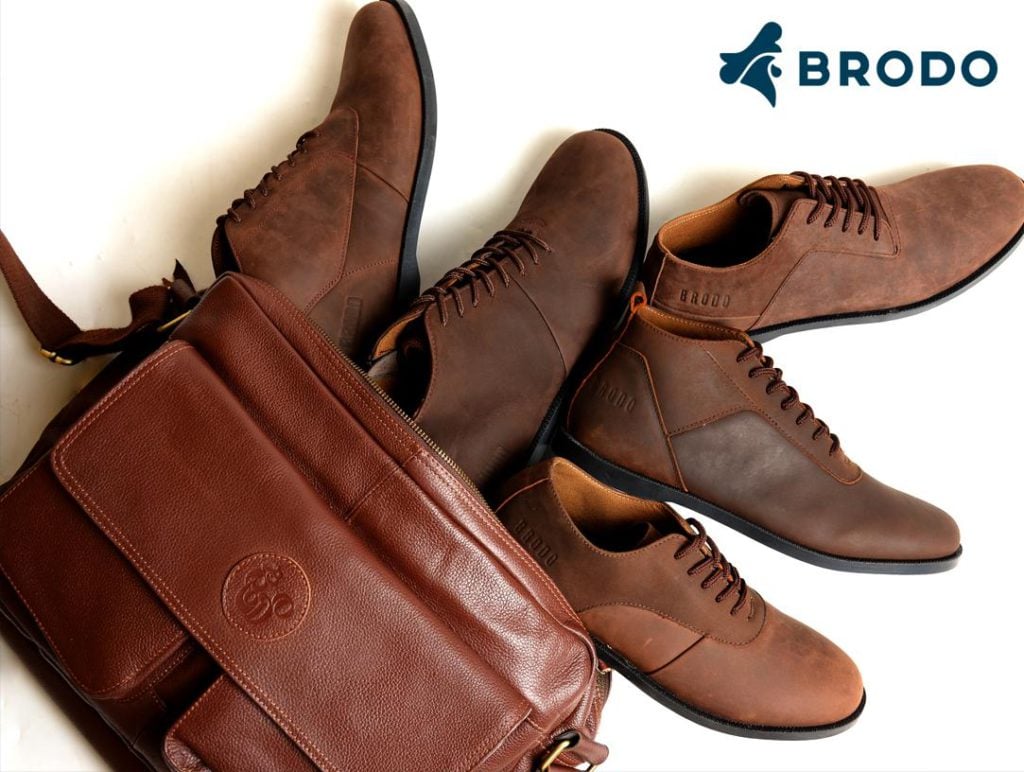 This indonesian local shoe brand produced various models of shoes with trendy designs and using quality materials. At first, this local shoe brand based in Bandung only made formal shoes and boots. Seeing market opportunities and interest in local shoe products, Brodo also expanded the choice of casual shoe models.
Brodo is a Indonesian local shoes brand that has a distinctive design specifically for men. They apply the 'principles of gentlemen' in making shoe models. In addition, they are also oriented towards the design of a shoes model that is timeless and has a durable material. For the price of their products are around 350 thousand Rupiah.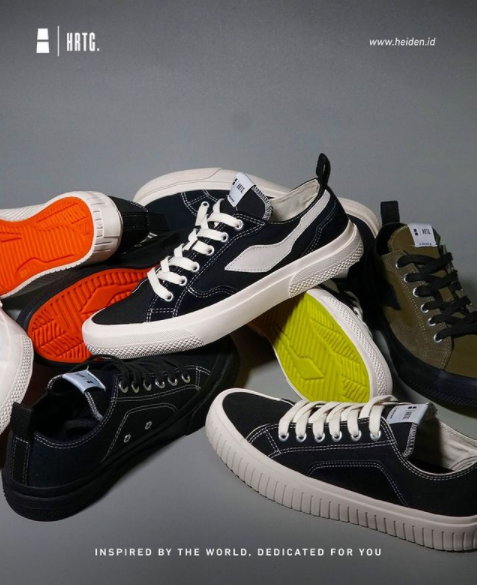 The Heiden Heritage shoe products are mostly made from canvas and a mixture of suede. The quality is very good and comfortable to use because this product uses 3 layers of in-sole, so it becomes a soft and comfortable base.
This Indonesian local shoe from Bandung also produces sporty model shoes and also simple yet trendy sandals. With a tagline of "Inspired by The World, Dedicated For You", Heiden Heritage tries to combine production formulas to present the perfect production results to consumers. The price offered for these local shoes ranges from 320 thousand rupiah – 400 thousand rupiah.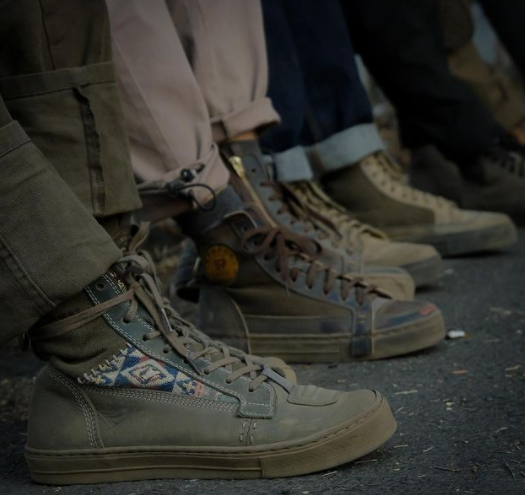 This local shoe product has the concept of vintage shoes with a very masculine, fierce, macho look, and it's identical with 'motorbikers' The shoe, which was launched around 2017, uses a combination of canvas and leather to produce a unique and character design. What's more, this Indonesian local shoe is also marketed internationally so that it can compete with foreign products.
What's interesting about this brand is that it has a fairly close community of consumers who love the Exodus shoe model. So that in the end there is a culture of its own for the Exodus enthusiast that benefits producers from the time of launching new products and the movements made by this Indonesian local brand. The offered price is around 500 thousand to 750 thousand for a pair of shoes.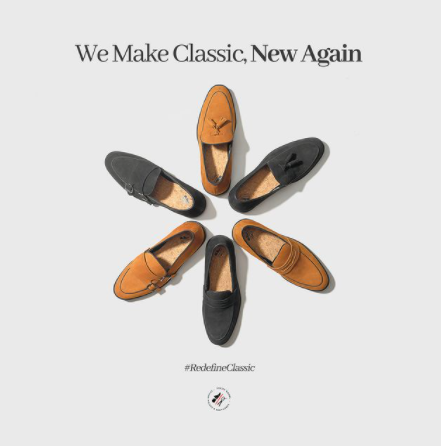 This local brand from Bandung has been established since 2011. This Indonesian local shoes brand targets men as their customers. There are 2 design concepts that are applied to the products , which are classic series and the life series. According to its tagline 'Redefine Classic' the shoes' design that are produced try to combine classic and modern styles.
The material that is used in these shoes is made of genuine premium leather. Interestingly, this Indonesian local brand manufactures custom shoes according to the customer's wishes. Portee is very suitable for formal and semi-formal outifts. You can get this product on their official website or on Tokopedia with a price range starting from 500 thousand.
Indonesian Local Shoes For Women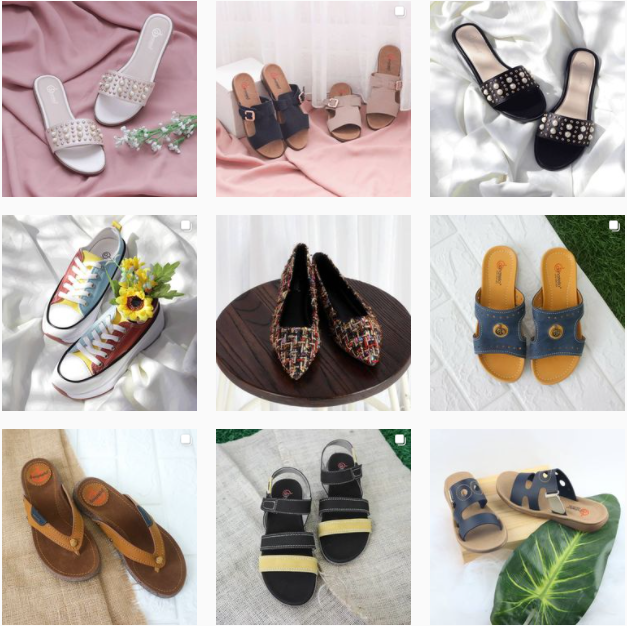 This Indonesian local shoes brand, Donatello, have a very wide variety of shoes and sandals. This product adapts to the needs of women's footwear ranging from sandals, flat shoes, slops, heels, and sneakers. If you are looking for an online store that provides both feminine and sporty shoes, you can browse Dontello products in their official website.
Donatello also has offline stores in several major cities in Indonesia. The price that these products offered ranges from 180 thousand rupiah to 400 thousand rupiah.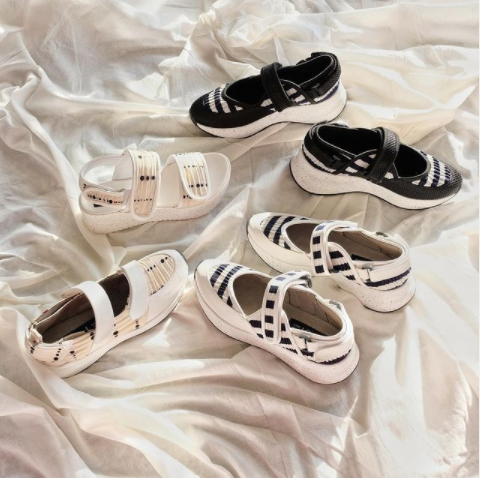 This local shoe product is quite popular on Instagram because it has a large following of more than 500 thousand people. The shoes offered from Chiel have a model that is quite unique, patterned, and colorful. This makes these local shoes very attractive to their target consumers, which is women.
The quality of this local shoe product is unquestionable. Although a little pricey, these Chiel shoes are very exclusive. The price of Chiel's shoe products is around 600 thousand Rupiah.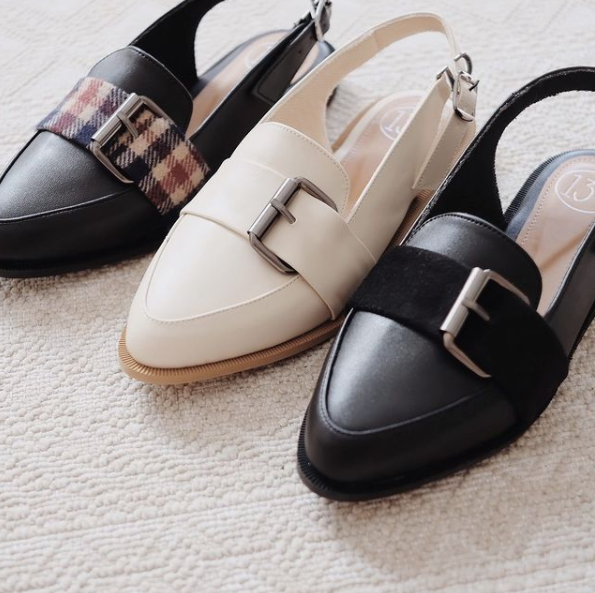 This Indonesian local shoes brand for women is a product from Bandung. Established in 2009, this brand wants to present shoes that are very suitable for everyday use by women. The shoe models that available have a simple but elegant design, so they can be used for outfits both formal and casual.
It has excellent material quality, the price offered is classified as standard according to the quality and is still affordable. Prices for 13th Shoes shoes start from 275 thousand – 345 thousand rupiah. You can order these shoes through the website or e-commerce platform.
One more extra to add to your collection! This Indonesian women's shoe product has a unique character. By adopting the Korean fashion style which is currently booming, with thick soled footwear and very cute light colors, can attract many women customers.
The material used is very comfortable for traveling. You can also look more sporty. In addition, the price is also quite affordable, ranging from 200 to 500 thousand. If you are interested in the Pavilion (PVN) shoe model, you can visit the official website or their e-commerce platform such as Shopee.
Indonesian Local Casual Shoes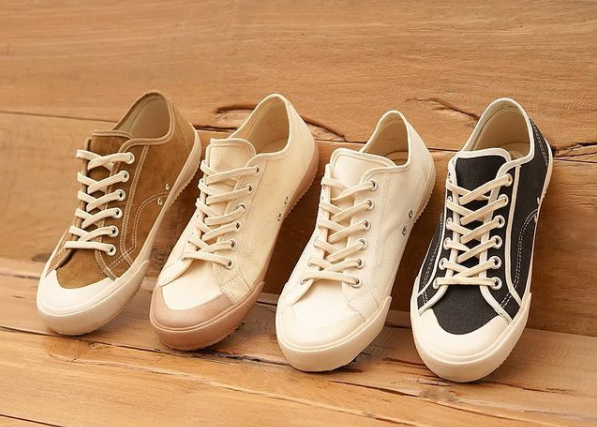 Pijak Bumi is an Indonesian local shoes product that is quite booming because it is one of the eco-friendly products. This product is made with natural ingredients to reduce chemical waste. This local brand has gone global. They have been awarded as the organizers of the world's largest footwear exhibition which takes place in Milan, Italy.
The design produced is quite minimalist and suitable for everyday use with clothes casual. They also use earth tone colors which give this product its own uniqueness. The price of a pair of Pijak Bumi shoes is from 385 thousand to 850 thousand.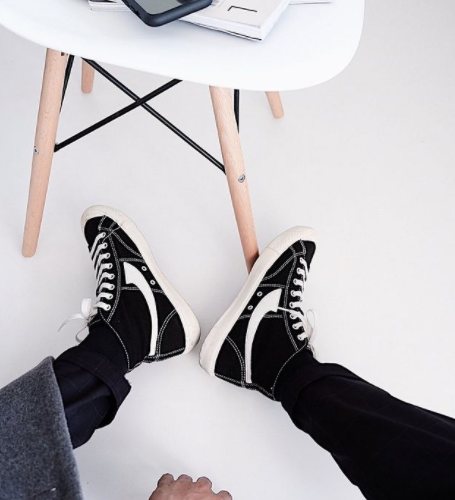 This Compass branded shoe is a local shoe product that has been established since 1998. The design is trying to combine vintage and modern elements so that the model of this shoe is never timeless. With more modern promotions and branding, Compass shoes can enliven the media and attract sneaker lovers.
These Compass shoes have become phenomenal because they are produced in limited terms while there are many people that are very enthusiasts with this brand. The model also tends to be casual and has many colors. These shoes are sold at a price range of 350 thousand to 500 thousand rupiah.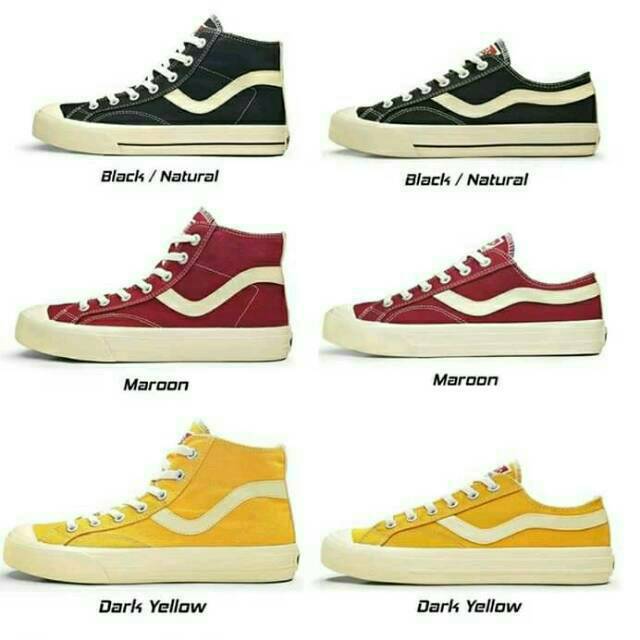 Having controversy and being widely discussed because of the design of this shoes, Ventela is still in high demand by local sneakers lovers and canvas shoe enthusiasts. This local product has a model and design that is very simple and of the same quality as foreign-owned brands.
The comfort of this local shoe product can indeed be approved by sneaker lovers. To get these shoes, the price on the market is around 200 thousand until 300 thousand rupiah.
This local brand has been booming in local and foreign countries, popular for its banana logo on its shoes. The material used is a thick canvas that is combined with suede. These shoes are also very soft and comfortable to wear. This shoe brand has a very close brand image with skaters and BMX.
Stores from FYC have spread across several cities in Indonesia such as Bandung, Jakarta, Tangerang, Bekasi, Lampung, and many more. Or you can also place an order online via the contact listed on their official website. The price is still affordable, which is around 400 thousand rupiah, you can already own a pair of these cool shoes.
Indonesian Local Sports Shoes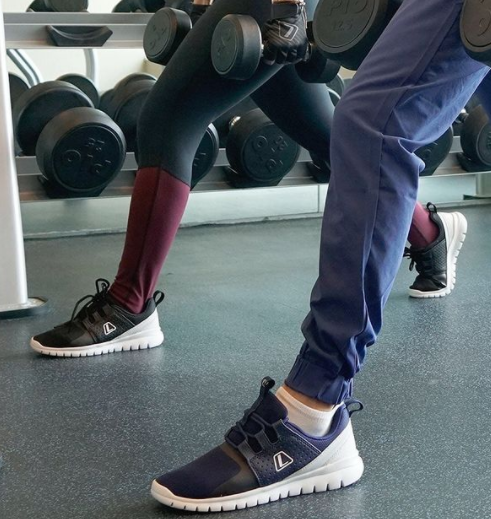 Maybe not many think that League is a local Indonesian shoe product. They focus on producing shoes for sports. The quality is very premium and capable of international quality. League has also been known as the shoe that used by athletes.
These modern, futuristic, trendy design shoes make League have a lot of fans. He also provides shoe products for various types of sports. The prices are still quite affordable. For a pair of League shoes, you can get them at prices ranging from 250 thousand to 800 thousand rupiah.
Piero is also one of the Indonesian local shoes that many people think that this brand is from foreign country. However, the quality is indeed very good to compete with the international market. The designs offered are quite sporty but can be used for casual outfits.
To get these shoes, you can visit Piero's official website directly. The price offered by this local shoe product is set from 250 thousand to 600 thousand.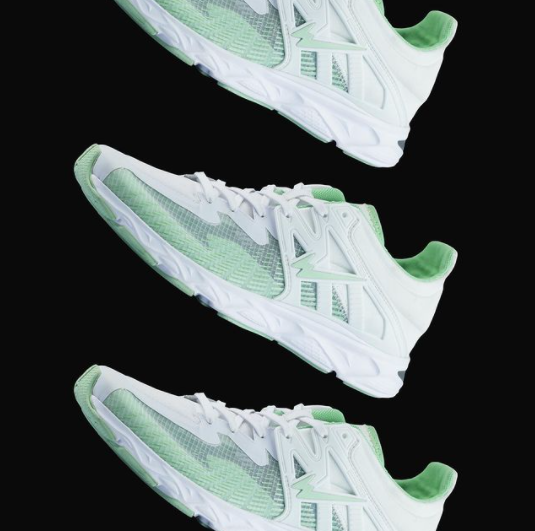 This local brand is legendary. Having been established since 1986, Eagle shoe models have met the community, especially in terms of sports shoes. It's no wonder that Eagle's products are often mistaken for imported products.
If you want to get this product, you can find it easily. This local shoe product is available on their official website as well as various e-commerce platforms. The price of a pair of shoes sold in the market is very affordable, which is around 200 – 500 thousand rupiah.
Although this brand is more commonly used by school children, Ardiles' products are actually very diverse and suitable for all ages. The design is very trendy, even though as sports shoes, Ardiles tried to get the product matched with casual looks so that it can be used daily.
Ardiles shoes have many color choices that can be chosen by everyone according to their personality. The price is very affordable, with a budget of 200 thousand you can own a pair of Ardiles shoes. No wonder these shoes are the most wanted shoes for the middle class.
Indonesian Local Leather Shoes
1. Azcost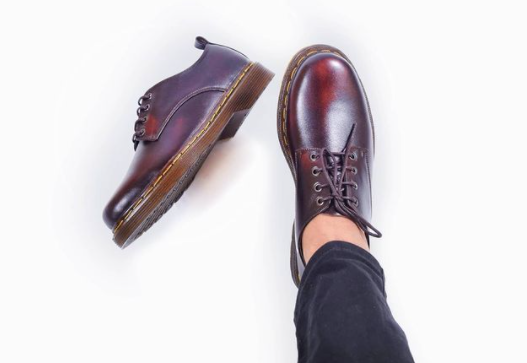 For those who like shoe models like Doc. Martens, Indonesia also has a local shoe product with a similar model made of genuine leather, which is Azcost. This Azcost product is a handmade leather shoe from Bandung. These shoes are very suitable as a combination with a formal outfit.
If you want this product, you can order it via the Whatsapp number listed on their official Azcost Footwear Instagram. You can also find it on several e-commerce platforms such as Shopee, Tokopedia, Lazada, and Zilingo. The price offered ranges from 350 thousand to 450 thousand rupiah.
This local shoe product is a branded product with the best premium leather quality. This local leather shoe has more than 20 years of experience. The models offered are in a classic style and very suitable for formal outfit styles.
The shoe models made by this local leather shoe brand are not only for men, they also produce more feminine shoe models for women.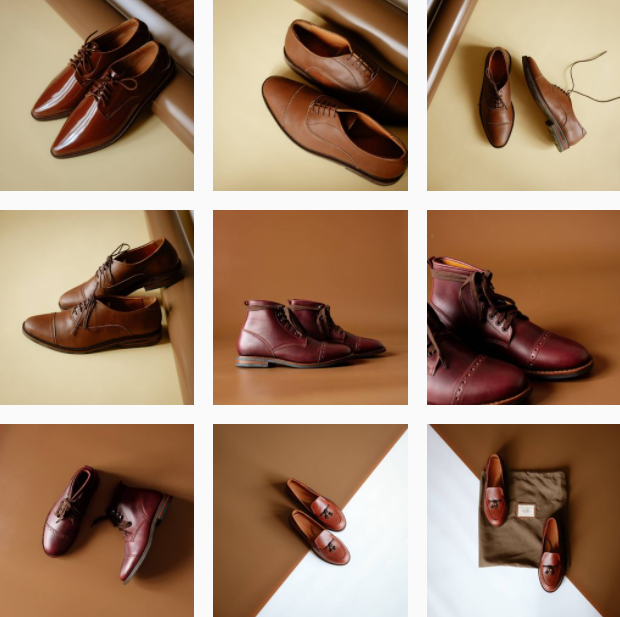 These leather shoes have a similar concept to the Nappa Milano. This local shoe product is a classy brand with premium quality. Its existence is quite popular among leather shoe lovers. The models offered range from formal to casual shoes.
Chevalier is classified as a high-end brand. They also accept orders from various countries. You can get this product by placing an order on their official website. For the price offered by this local leather shoe product, it starts from around 800 thousand until 2 million rupiah. Even though it is expensive, the price is in accordance with the quality that will be obtained.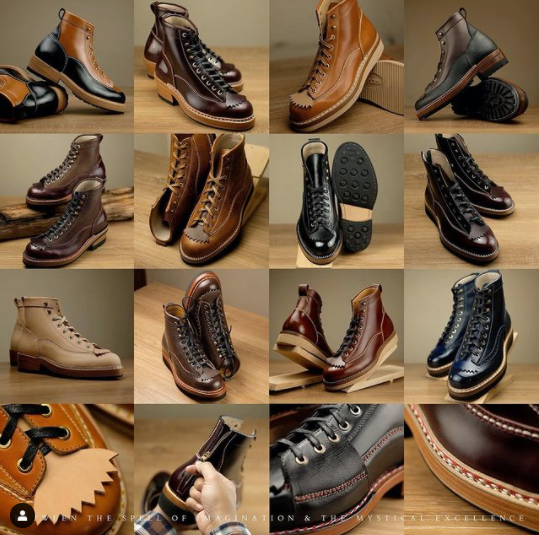 Again, the local brand from Bandung has a worldwide quality product. These genuine leather boots are made by hand of highly detailed craftsmen, so the workmanship is limited. The manufacture of shoes from Txture is based on order (pre-order) and takes 2 months to make the shoes.
This shoe model is very classy and targets premium consumers both locally and internationally. The price offered is quite fantastic, starting from 2 until 5 million rupiah. However, these prices are comparable to the quality and durability of the shoes, and tend to be more affordable than other foreign brands. To order shoes, you can visit the official Txture website.
Indonesian Local Hiking Shoes
This local brand from Bandung is quite popular among Indonesians. However, some of them still think that this brand comes from abroad. Eiger is a brand that sells various needs for outdoor activities or nature activities. The quality is unquestionable, they use durable materials. Shoes from the brand are Eigeralso widely recommended for activities in nature such as hiking.
To get products from Eiger, you can visit the shops that are scattered in various cities in Indonesia. You can also buy them online. The price range for Eiger shoe products is around 500 thousand to 2 million rupiah.
Another Indonesian mountain shoe product is Wigote which is a brand from Bogor. He also sells equipments for activities in nature, but focuses more on selling shoes.
In general, the price of mountain shoes is quite expensive. However, this Wigote brand offers a cheaper option for mountain shoe prices, starting from just 300 thousand, you can bring these local mountain shoes with good quality.
Next is a product that is well known among nature lovers. Starting from his love of hiking that requires a variety of outdoor equipment, the owner of Consina tries to make his equipment outdoor on his own so he can compete with foreign products. In the end the effort was successful. Consina makes high quality products so they are comfortable to use when adventuring in the wild. The material is durable, waterproof, and has good air circulation.
To get shoe products from Consina, you can order directly on their official website. You need to prepare a budget of around 550 thousand rupiah to get a pair of Consina shoes for your adventure in the world.
4. Mokzhaware
Mokzhaware is a local mountain shoe product that is suitable for nature lovers. This shoe brand has been established in 2016 and currently has penetrated various cities both on the island of Java and outside Java. The shoe design from Mokzhaware features a brake system that provides convenience for braking when descending the mountain.
In addition, this shoe has a special feature that makes it weigh less than 1 kg. Shoes from this brand can be obtained with prices starting from IDR. 375,000.
5. SNTA Outdoor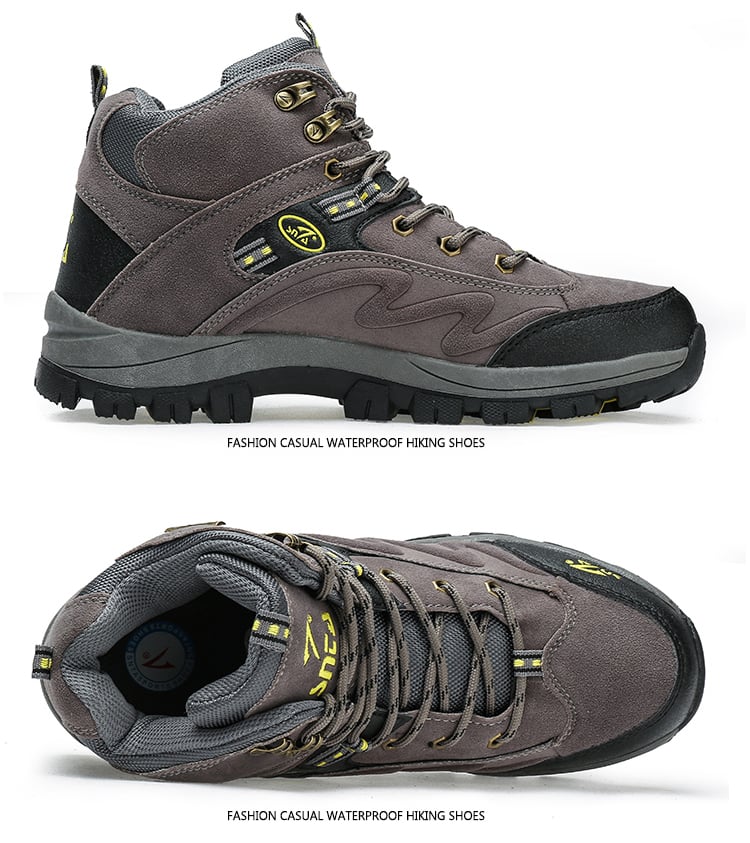 SNTA Outdoor is a local mountain shoe brand that you can buy with prices starting from IDR. 270,000. The price varies depending on the type of shoe and the model you want. The weight of this shoe is also light with other advantages such as a sturdy design. This is strongly supported by the quality of the shoe glue which is durable so that these shoes can be used for a relatively long period.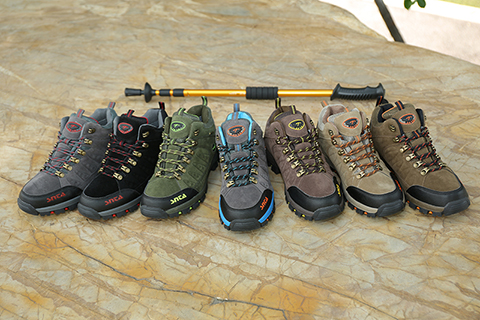 In addition, it also has a waterproof feature and is not slippery when used when it rains.
Check Recommendations Laundry Shoes in Jakarta
Those are the recommendations for Indonesian local shoes brands Indonesia. Beside it has more affordable prices, the quality can compete with international brands. Hopefully these recommendations can help you decide which Indonesian local shoes brand you want to buy.