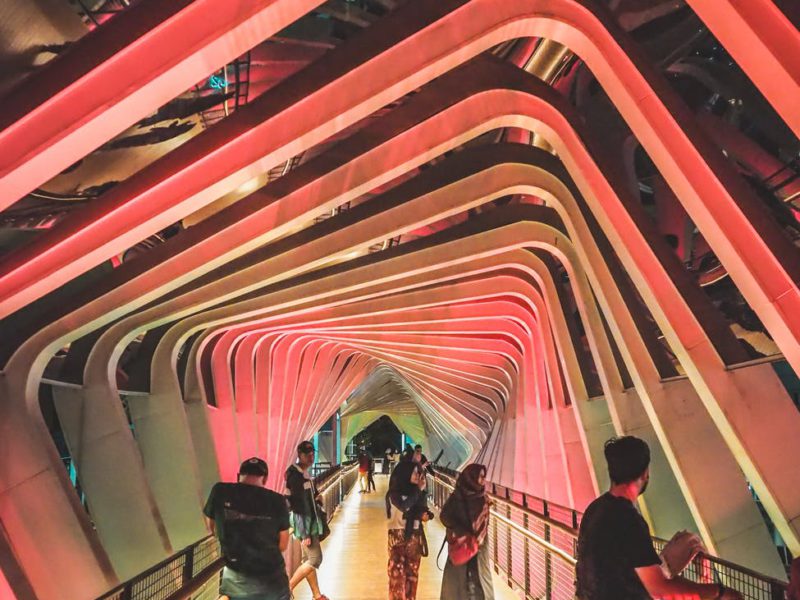 Jakarta's typical traffic jams often make us lazy to leave the house. If you really want to get out, you may even have to be prepared for hours beyond your scheduled time just to avoid getting stuck in traffic. This troubles many people, especially those who like to walk. Good for just entertainment or work. But, you don't have to worry. One alternative to avoid traffic jams is to find accommodation close to tourist locations. Here are 7 Jakarta apartment recommendations that are very close to your favorite sites!
1. Northland Ancol Residence Apartment
You don't have to be afraid of traffic jams if you live right next to your own destination! Northland Ancol Residence was developed by the same company as Taman Impian Jaya Ancol. Their priority is to provide accommodation that is both pleasant and comfortable for you. This apartment is one of the Jakarta apartments that is perfect choice for those of you who like to travel but don't like the hassle on your way to it.
Northland Ancol Residence is located close to the West Ancol Toll Gate, Kemayoran Toll Gate, and East Ancol Toll Gate. There is also Transjakarta that goes to Ancol, Pademangan, Gunung Sahari, and Mangga Dua around the complex. From Northland Ancol Residence, you can easily reach ITC Mangga Dua, Mangga Dua Square, Kelapa Gading Mall, and Mall of Indonesia. A number of office centers, schools, and public facilities such as hospitals are also within minutes around you. RSIA Family, Pantai Indah Kapuk Hospital, Mitra Keluarga Hospital, and Pluit Hospital are ready to serve you.
This Jakarta apartment is also very suitable for families with children. With the number of Ancol leisure options around, say goodbye to boredom! You will also live close to various property facilities that are ready to use. Starting from the gym and swimming pool to keep you active. Fast restaurant and WiFi connection for you to work better on a full stomach. A garden for the kids and a meeting room for you.
Amenities:
ATM
Cable TV
Function Room
Grocery Store
Gym
Internet
Swimming Pool
Laundry
Restaurant
Security
Playground
Initial Price: IDR 3,600,000/month
2. Green Central City Apartment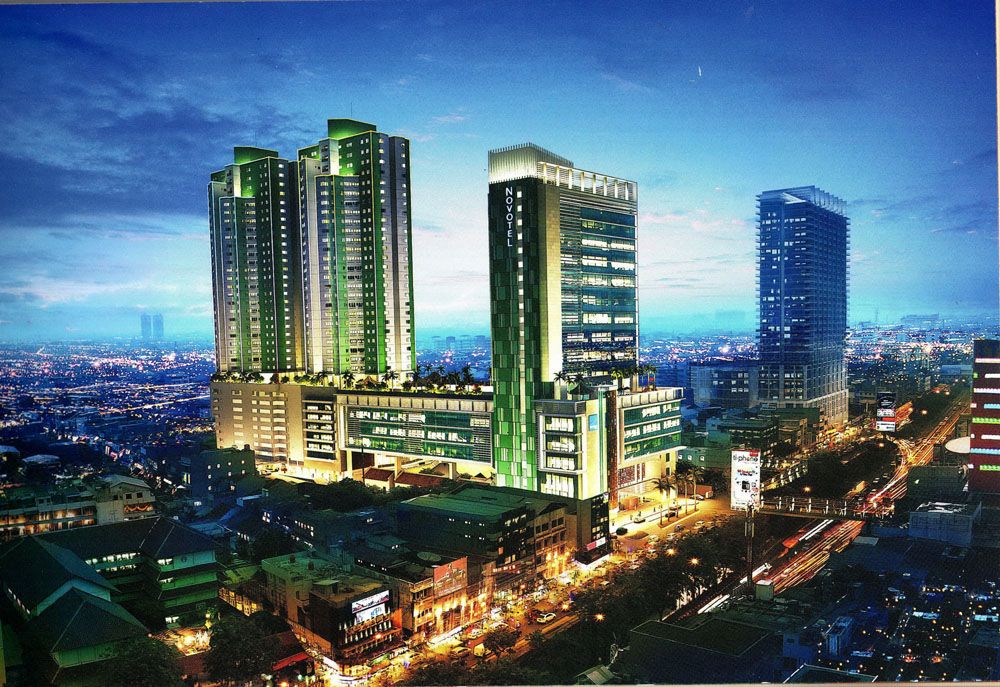 If you like shopping and green nature, Green Central City is the right choice. This little green dot in the city gives a special accent to the whole neighborhood. Strategically built in Glodok, you can access all public facilities without spending much time on the road. You can reach LTC Glodok, Citywalk Gajah Mada, Mangga Dua, Mangga Besar, Petak Sembilan Market, and Central Jakarta within 15-minute drive. This apartment is surrounded by hotels, restaurants, and mini markets which are open 24 hours. This apartment is perfect for business people, executives, or new couples.
Green Central City was built with a clean interior design and adequate facilities. From swimming pools, gyms, minimarts, and security systems to ensure your comfort.
You can enjoy Chinese cuisine at Fubar or a plate of undercooked steak at Joni Steak. Try Double Doors, Halfway Puri, or Beer Castle as your weekend hangout.
Amenities:
ATM
Cable TV
Function Room
Grocery Store
Gym
Internet
Jogging Track
Swimming Pool
Laundry
Restaurant
Security
Playground
Initial Price: IDR 2.750.000/month
3. Salemba Residence Apartment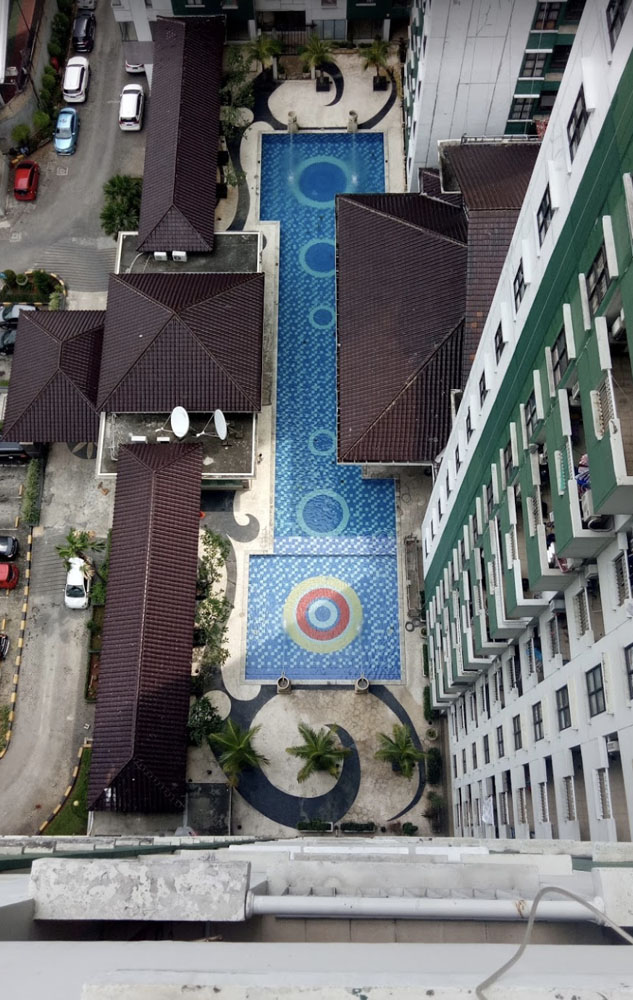 This residence is quite popular among students and young executives. The price is quite affordable, yet Salemba Residence is very close to a number of public facilities. Universities, offices, and hospitals can be reached in a few minutes from this apartment. You can reach many tourism sites easily from here. From Situ Lembang Park, Ismail Marzuki Park, Joang 45 Museum, Freedom Library, Planetarium, Suropati Park, and Menteng Park. This apartment has a large underground parking space. There are indoor badminton court and a playground you can use.
You don't even have to go far to find breakfast. Two large cafes and a minimart located on the ground floor are ready to serve your morning meal. There are also several restaurants if you are not in the mood to leave the house.
To meet your needs, Pasar Pramuka and Pasar Kenari Djaya have many choices for you. Pasar Pramuka sells medical supplies at affordable prices. Meanwhile, Pasar Kenari provides cleaning equipment and furniture. This market also sells textbooks for students. If you need to buy office supplies and stationery. There is also a large Gramedia branch not far from Salemba Residence. You can even visit Plaza Atrium to find local produce. This place is good to hangout while listening to live music.
Amenities:
ATM
Cable TV
Function Room
Grocery Store
Gym
Internet
Swimming Pool
Laundry
Restaurant
Security
Playground
Inital Price: IDR 3,750,000/month
4. AKR Gallery West Residences Apartment
With a superblock area that includes offices, townhouses, hotels, and museums, AKR Gallery West Residence is the answer for those of you who are always busy with work schedules. This superblock is also surrounded by luxury housing, malls, entertainment centers, cafes, restaurants, schools, campuses and international hospitals. Located in Kebon Jeruk, residents of AKR Gallery West Residence can easily travel to the Museum of Modern and Contemporary Art in Nusantara, also known as the Macan Museum.
This Jakarta apartment is located very close to the outskirts of South and Central Jakarta. The location makes many people choose to live here. They're attracted to the highway that leads to other cities without getting stuck in traffic jams.
With complete and safe facilities, this apartment complex is a favorite of artists, doctors, executives, to international campus students. Located between Puri Indah Mall and Plaza Senayan or Senayan City, you will never run out of shopping materials. You can always visit Central Park for branded goods. Don't forget to pamper yourself at the Ranch Market.
Evening entertainment will never die either. Colosseum Club, Masterpiece Signature, and 108 Club are ready to enliven your weekend.
Amenities:
ATM
Basket Ball Court
Cable TV
Lounge
BBQ Area
Flower Garden
Water Fountain & Reflection Pool
Sky Deck
Jogging Track
Housekeeping
Home Care
Valet
Daycare
Function Room
Grocery Store
Gym
Internet
Swimming Pool
Laundry
Restaurant
Security
Playground
Initial Price: IDR 13,900,000/month.
5. Kebagusan City Apartment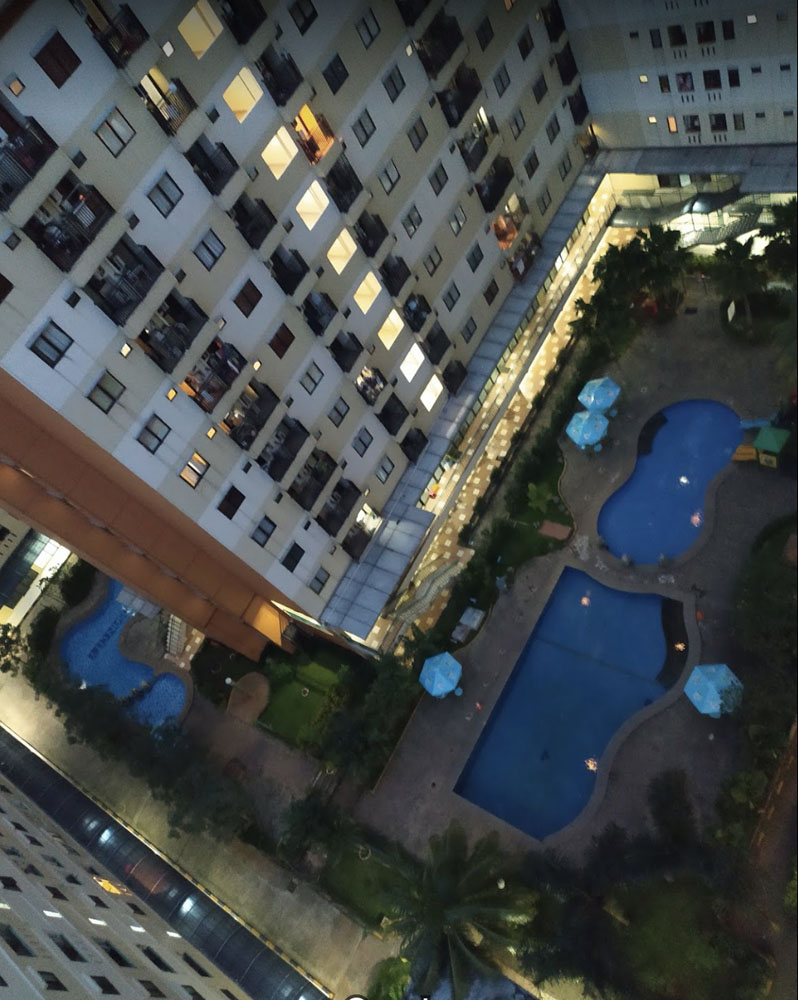 Animal Lovers will find the ideal accommodation in Kebagusan City. Not only close to the Ragunan Zoo, this complex is also close to the JORR TB Simatupang toll road, Cilandak Town Square, Nestle, Siemens, and ANTAM (Aneka Tambang). You will not waste time and money on your entertainment and work here. Coupled with the concept of a green area of ​​the apartment environment, it presents a beautiful and green place to live for you.
Kebagusan City offers the best facilities to make your life easier. Starting from high-speed internet, swimming pools, fitness centers, to in-building restaurants that are ready to help you. If you need to travel far, various transportation options near toll roads, busway lines, and the Tanjung Barat KRL station are ready to take you.
The apartment is only a few minutes from some of the best restaurants and bars. Soeryo Cafe & Steak, Mad Dogs Jakarta, Kedai Ina, and more! You can always relax and hangout with friends at Hatchi and Beer Bro.
Amenities:
ATM
Basket Ball Court
Cable TV
Function Room
Grocery Store
Gym
Internet
Jogging Track
Swimming Pool
Tennis Court
Laundry
Restaurant
Security
Playground
Initial Price: IDR 5,600,000/month
6. Teluk Intan Apartment
Not only close to the Jakarta Inner Ring Road and Soekarno-Hatta Airport, this apartment is also close to many public facilities. From Emporium Mall, Pluit Junction Mall, Mangga Dua Mall, Baywalk mall, and Seasons City. Pluit Hospital and Atmajaya Hospital. Dharma Suci Schools, Stella Maris, Budi Agung, and Methodists, to Hari Hari Supermarkets. You and your family will never get bored with the Muara Angke Wildlife, PIK Waterbom, and the Maritime Museum around the neighborhood.
This Jakarta apartment itself has many food stalls integrated into the building. The stalls can also deliver their food to your room directly. Coupled with a colorful playground, Teluk Intan is the right choice for your small family.
The location of the Teluk Intan complex is close to the famous Colosseum Club. You can go to bars like Porter Bar and Diva Karaouke in Pluit Village, 10 minutes from Green Bay. Or maybe Hugo Soju Bar and Restaurant in PIK area 16 minutes away.
Amenities:
ATM
Grocery Store
Gym
Jogging Track
Swimming Pool
Security
Playground
Indoor Soccer Field
Initial Price: Rp: 2,730,000/month
7. Springhill Terrace Residence Apartment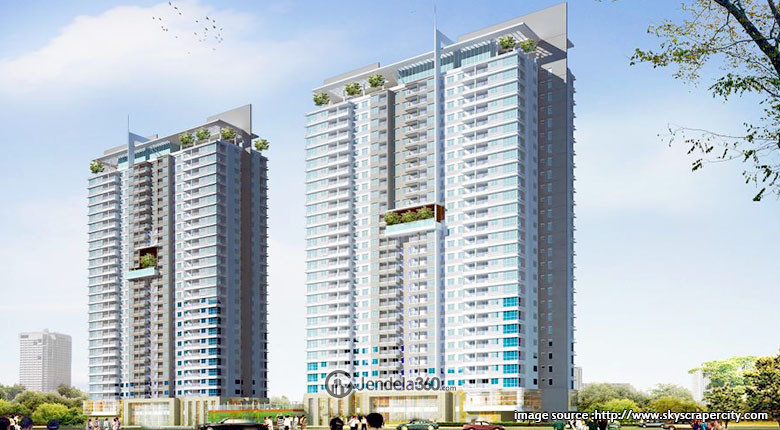 This accomodation is very close to various public facilities. You only need a few minutes to Mitra Kemayoran Hospital and Hermina Hospital. This Jakarta apartment is suitable for families who already have children with various international schools near the complex. With Mangga Dua, Kelapa Gading, Ancol and Pasar Baru nearby, you don't have to waste time and transportation costs in shopping. You can visit various tourist hotspots in Jakarta from here. Hotspots uch as Alive Jakarta Museum, Kota Intan Bridge, Ancol Beach, Sea World, Atlantic Water Adventure, and Art Market.
There are quality facilities within. You can enjoy the swimming pool, balcony in each unit, and a 24-hour security system. You can relax in the Sky Lounge, enjoying the view below. With a comfortable, green and beautiful environment, many professionals, couples, and business people live here.
Amenities:
Cable TV
Grocery Store
Internet
Swimming Pool
Security
Balcony
Sky Lounge
Whether alone or with a family, you definitely still need entertainment. Even though it is threatened with traffic jams, it's not a problem. You can still enjoy your free time by occupying the apartments above, so you don't have to be far from your favorite tourism sites. Enjoy your tourism!
If you are planning to take farther routes, this article can help you!