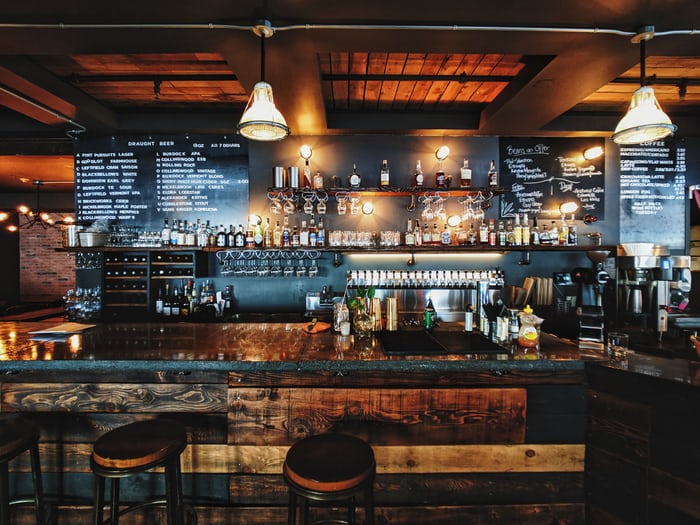 Kemang – South Jakarta, the area that is called the Jakarta version of Seminyak. One of the busiest areas at night with nightly entertainment. So many people choose to live in Kemang apartment. Apart from being an apartment with complete facilities, the environment is also friendly for its residents to fulfill their daily needs.
Here are 4 recommendations for the best Kemang apartments from Flokq.
1. Kemang Village Residence
Kemang Village Residence, located in a residential development area that is integrated with hotels, shopping centers, schools, and country clubs. This apartment is included in an exclusive apartment complex in one of the most luxurious residences with quality facilities. So that the residents will be made as comfortable as possible to stay for a period of time.
Consisting of seven towers, each unit is complete with quality facilities for living. Coupled with a spectacular view of the city skyline. This apartment is also equipped with 20 swimming pools, ranging from small private pools to large swimming pools with slides. The Kemang Village Residence superblock concept gives you a hassle-free and hassle-free life. It is very close to the railway center, health services, and educational institutions.
You can even enjoy direct access to Lippo Mall Kemang which contains very complete shops. Starting from supermarkets, clothes shops, to very cool outdoor places to hang out. Exclusively, Kemang Village has an area for you to exercise in an outdoor area to be healthy. There is a mini-golf, a garden for small children, a rooftop garden, and a jogging area.
Address : Jl. Prince Antasari No.36, RT.14/RW.5, Bangka, Kec. Mampang Prpt., City of South Jakarta, Special Capital Region of Jakarta 12150.
People also read: 5 Recommended Jakarta Apartment Near Night Clubs
2. The Mansion
The luxurious Kemang Apartments are located in the heart of the area. The location is very close to many bars, restaurants, to beautiful villas. This area is quite popular among expatriates who want to live in South Jakarta, Kemang. The location is quite strategic on the main road of Kemang, equipped with other facilities around it. Such as malls, supermarkets, schools, and hospitals.
Not only is the environment adequate, but the facilities in it are also very suitable for its residents. Such as a long swimming pool, Jacuzzi, and gym. True to its luxurious title, this apartment provides basic daily needs. Such as ATMs, mini markets, pharmacies, to liquor stores. You only need a 5-minute drive to get to the nearest development center, Lippo Mall Kemang. In addition, there are many restaurants serving a variety of cuisines, from western to Asian.
Address : Jl. Kemang Raya No.3-5, RT.1/RW.7, Bangka, Kec. Mampang Prpt., City of South Jakarta, Special Capital Region of Jakarta 12730.
3. Marbella Kemang
Vertical residence strategically located in Mampang Prapatan, South Jakarta. Although not located in the Kemang area, this apartment is only 5 minutes to the main road of Kemang. This Kemang apartment is also quite popular for expatriates who want to stay for a long time in South Jakarta.
Marbella Kemang is also close to many famous bars for you to find nightlife. The nearest mall from this apartment is Lippo Mall Kemang, you only need a 15-minute drive to get to the center of the development. Mid-scale center with several clothing stores, restaurants, cinemas, supermarkets, pharmacies, to salons. Although not as big as other development centers in Jakarta, this mall provides your daily needs completely.
Night falls, you can choose from dozens of bars and clubs available. Kemang is indeed the right location for those of you who like to socialize and want to make new friends. Several popular bars such as Parc19, Murphy's Irish Pub, Amigos, Fj on 7 are only 5 minutes away from this apartment. In addition, this area is also close to public transportation, if you don't have a private vehicle. You can go to the nearest station, MRT Blok M. Or you can also choose the popular public transportation, online motorcycle taxi.
Address: Marbella Kemang Residence, Jl. Bangka Raya No.45A, RT.11/RW.11, Pela Mampang, Kec. Mampang Prpt., City of South Jakarta, Special Capital Region of Jakarta 12730.
People also read: 5 Comfortable Apartment to Rent in Bekasi
4. Kemang Apartment
Kemang Apartments are very easy for you to access by shopping centers, restaurants, and bars in South Jakarta. To meet your daily needs, you only need to walk because everything is available near this apartment. Besides being located in a quiet premium location, this apartment also offers facilities that make you feel more at home. You also don't need to pay for other utilities such as electricity and water costs because they are included in the rental fee. Wifi is available in almost every corner also does not incur additional costs for you to use.
Other facilities in this apartment are a swimming pool and whirlpool available on the roof. There is also a sauna for residents who want to sit back and relax. Or if you want to exercise to be healthy, this apartment provides a gym, mini-golf course, and table tennis. Another convenience that you can get is its close access to various bars, restaurants with sidewalks that are comfortable for pedestrians. Or, also if you want a cup of coffee to relax, you can stop by Dua Coffee and many other cafe choices. Evening falls, you can continue to socialize and make new friends by going to bars. But if you don't have a vehicle, it's not impossible for you to travel. You can use public transportation which is quite popular, online motorcycle taxis. The Kemang area, which is sometimes jammed, can make you tired and want to get there quickly. But with online motorcycle taxis, everything will feel easier.
address: 4, Jl. Bangka Raya No.7, RT.4/RW.1, Bangka, Kec. Mampang Prpt., City of South Jakarta, Special Capital Region of Jakarta 12720.
People also read: Rent a Bintaro Apartment: 4 Apartments Near Shopping Centers!