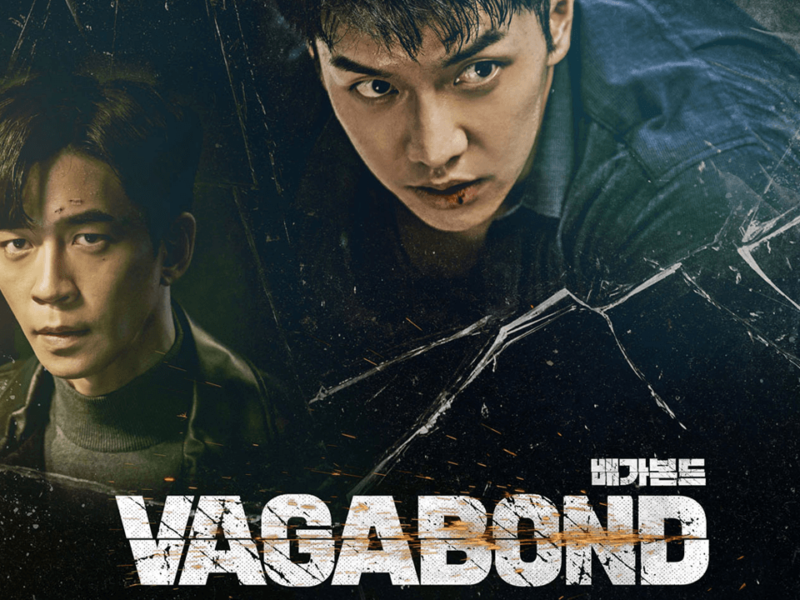 Staying In
14 Best Korean Dramas about Detectives and Mystery
Who doesn't know Korean Drama? Yup, almost everyone knows Korean Drama. Korean dramas are famous for their romantic comedy genres, but if you like mystery genres, do not worry! They also have so many choices of titles for detective and mystery which will make you curious while watching it. These are the 14 Korean dramas with detective and mystery genres for you who are curious or just bored with the romantic-comedy genres. Check these out!
Read also about things to do while you are staying at home during pandemic, click here
1. Jirisan (2021)
Jirisan is one of the mystery dramas that came out in 2021 and is one of the most fun mystery dramas to follow. This drama tells the story of forest rangers and Jirisan National Park officers who try to reveal the mystery behind the visitors of Mount Jiri. This drama stars top actors and actresses in South Korea such as Jun Ji Hyun, Ju Ji Hoon, Sung Dong Il, and Oh Jung Se. Curious about the mystery behind Mount Jiri? watch it right away!
2. Inspector Koo (2021)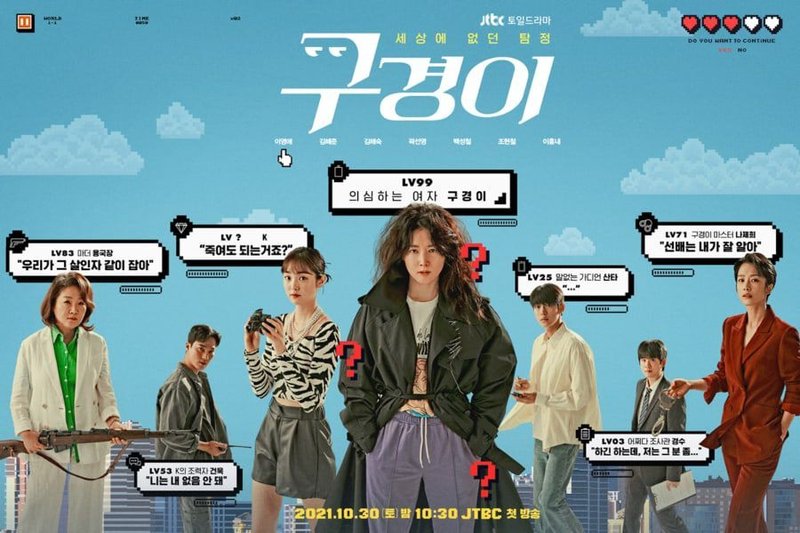 The following Korean thriller drama is a comedy-thriller drama that will also come out in 2021. Inspector Koo is Lee Young Ae's comeback drama after a long absence from the Korean drama world. Besides starring Lee Young Ae, this drama also stars several other well-known actors and actresses such as Kwak Sung Young, Kim Hye Joon, Lee Hong Nae. This drama tells the story of Koo Kyung Yi who is investigating a murder case involving a student who is a serial killer. Want to know if Koo Kyung Yi managed to catch the serial killer? Let's just watch it!
3. Mouse (2021)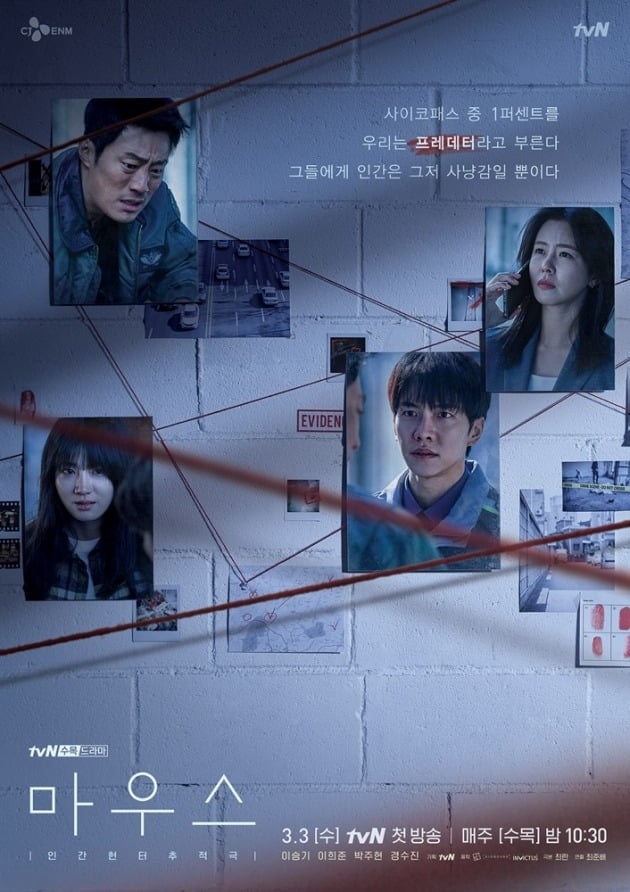 The drama, which came out in March 2021, tells the story of a serial killer who is identified as a psychopath. This drama reveals that a person's psychopathic nature can be identified through DNA and heredity. The drama involves Go Moo Chi (played by Lee Hee Joon), a smart detective who is trying to catch the perpetrator of serial killings that occurred in Korea. This serial murder case also involves Jeong Ba Reum (Lee Seung Gi) and Oh Bong Yi (Park Ju Hyun). This drama has a surprising plot twist and will certainly surprise the audience.
4. Beyond Evil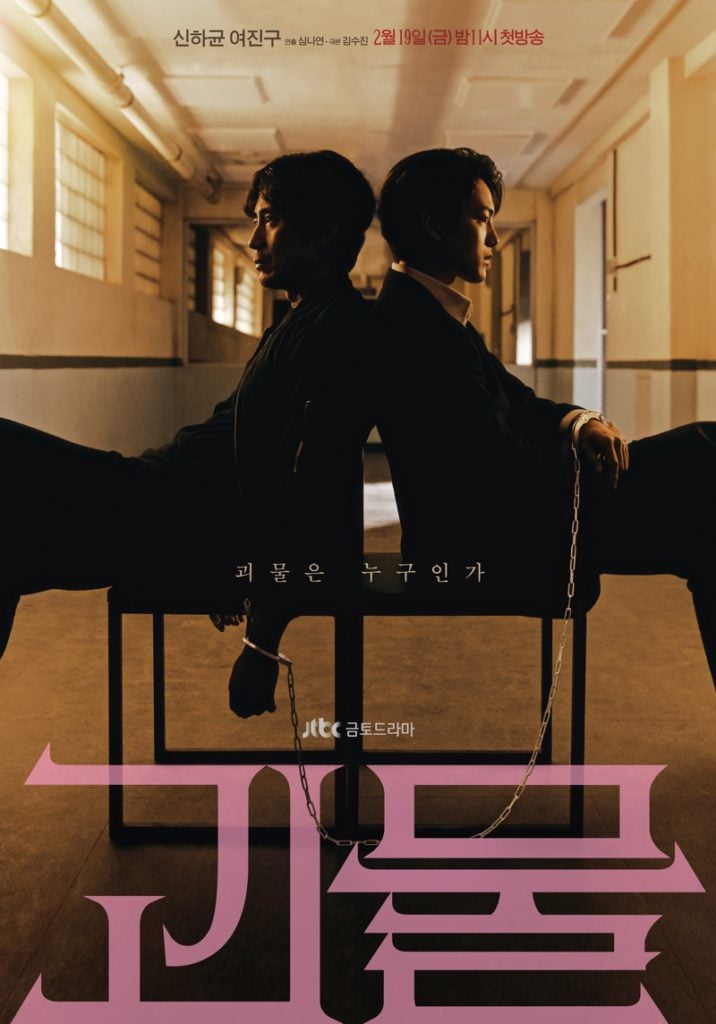 The drama, which aired in February 2021, is a very popular detective Korean drama and has won the Best Drama award at the 57th Baeksang Awards. This drama tells the story of two detectives who will try to solve a serial murder case that occurred in Manyang. As they try to solve the case, many mysteries over the past 20 years are revealed. This drama stars well-known Korean actors such as Shin Ha Kyun and Yeo Jin Goo.
5. Tell Me What You Saw (2020)
The latest Korean detective drama is Tell Me What You Saw. This drama is about a genius and eccentric profiler called Oh Hyun-Jae, with a girl who has a high memory ability just from looking at things called Cha Soo-Young. They are chasing the guy called 'peppermint candy' that already died years ago because of a mysterious murder that just happened.
This Korean mystery drama has successfully made the audience curious. Some also guess who exactly is the peppermint candy and whether he is still alive or not. This drama also has a similar atmosphere to the drama title 'voice' which is also produced by OCN.
6. Vagabond (2019)
Vagabond became an awaited Korean drama in 2019 because it starred Bae Suzy. The drama begins with a plane crash carrying child taekwondo athletes to Morocco and ends with exposing national corruption conducted by the South Korean state intelligence agency.
Many political conflicts are also featured in this drama and make the audience think while watching it. The setting location used in this drama is not only in South Korea but also in Morocco and Portugal. That makes this Korean mystery drama even more interesting to watch!
7. Less Than Evil (2018)
Less Than Evil, also called Bad Detective as the other title. This drama is a remake of the British TV drama played by Idris Elba entitled Luther. The main character of this highly watched Korean mystery drama is named Woo Tae Suk. Woo Tae Suk or Shin Ha Kyun is a detective who is very reliable, well-established, and also experienced in solving cases. However, in his career as a detective, it was not smooth. Tae Suk never cared about how he solved the problem. Good or bad, Tae Suk would do it as long as he could solve the puzzles of the mission that had to be completed.
This suspenseful Korean drama is a favorite of many people because it is not boring like common detective drama which guessing who the culprit is. This is not what it is, unexpected plot twist instead! The main character is also strong, which makes the audience feel at home while watching this drama.
8. Voice Season 1,2, & 3
Detective-themed Korean drama lovers must be familiar with this one. "Voice" is one of the most popular Korean mystery drama with a gripping story. This drama tells the story of the head of the 112 emergency call team named Kang Kwon Joo that has a special ability. He was able to hear voices that ordinary human ears could not hear.
The cases contained in these three voice drama are not boring and make the audience curious because the case taking is based on the current phenomena. There are 3 seasons already for this drama. For those of you detective and mystery drama lovers, you have to watch this one!
9. Partner for Justice Season 1 & 2 
This mystery Korean drama focuses on the figure of a forensic researcher and scientist who gather together to track down a bad person. The first season of this drama aired in 2018 while the second season aired in 2019. Because it tells about a forensic surgeon, several scenes might make you nauseous while watching this drama.
With an interestingly packaged story, you will be curious about the ending of the drama that has two seasons. This drama is highly recommended for those of you who like dramas with the medical, detective, and legal genres!
10. Signal (2016)
The main thing that makes this Korean detective drama interesting is the cases in the stories are inspired by the crimes that have occurred in South Korea. "Signal," tells the story about a detective, Park Hae Young, who uncovers a chaincase from 15 years ago. The story begins when a police officer named Park Hae Young accidentally finds an old walkie-talkie that turns out to belong to a senior policeman named Lee Jae Han.
Then Hae Young begins to believe that somehow, she and Jae Han can indeed communicate through time and space through these old walkie-talkies. Together, the two of them seek to shed some light on complicated cases. For those of you who are curious whether they succeeded in solving the case, watch this drama for yourself!
11. Life on Mars (2018)
Just like Bad Detective, the Korean drama Life on Mars is also a remake of the 2006-2007 British television drama of the same title. Life on Mars tells the story of a policeman named Hae Tae Joo. The drama is peppered with time travel and serial murder cases.
A detective on duty got into an accident and was thrown back in 1988. He was still a detective at a small police station in the past. In order to return to real life, he has to solve the case during that period until it is completely resolved.
12. Tunnel (2017)
Similar to mystery drama Life on Mars, Tunnel also tells the story of a detective who experiences time travel. But in the Tunnel, this detective is thrown into the future to 2016 while chasing a serial killer in 1986 through a tunnel. To return to the past, the detective named Kwang Ho has should go through an old tunnel that is the same as in the past in the same way.
13. Criminal Minds (2017)
This interesting story is also adapted from the American television drama of the same name. Criminal Minds tells the lives of specials members of the criminal investigation department as they try to uncover cases. When following these cases, you are not only excited but also get new information. Surely, this Korean version of mystery and detective drama presents an interesting and very detailed storyline. Coupled with the technological advances used in solving the case.
14. Mad Dog (2017)
This suspenseful Korean drama tells the story of the investigation team formed by a former police officer and a hacker. A plane crash that killed the wife and child of this former cop is the beginning of all the stories. One time, he met Kim Min-Joon who turned out to be the brother of one of the plane crash victims. From there, Choi Kang-woo and Kim Min-Joon started a joint action to complete the Mad Dog investigation team's mission one by one.
So, there it is! 14 recommendation for Korean drama with detective and mystery genres that you can watch and might be curious about. Don't forget to add this list to your watch list!
Read also about recommended romantic comedy korean drama, here