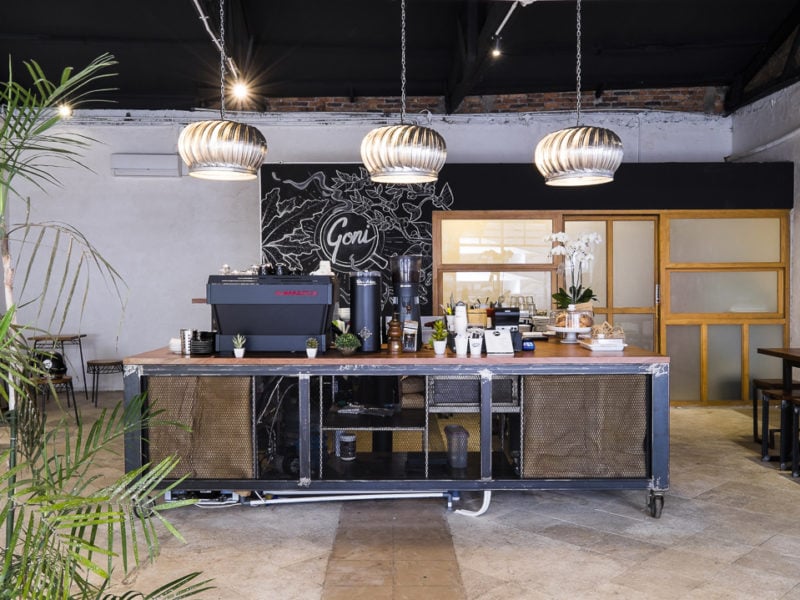 Local Guide
Neighborhood Guide: What is in Pondok Indah?
The existence of upscale housings is not something that is surprising in Jakarta. Nowadays, the housings are usually even facilitated with other facilities that completed the housing such as shopping malls and shops. A lot of area in Jakarta is indeed expensive because of its strategic location and how convenient the location of the area is. One of the areas that are popular in South Jakarta is Pondok Indah. A lot of people said that nowadays, this place might be the Beverly Hills of Jakarta. But not a lot of people know that back then, Pondok Indah used to be a normal village for low-income citizens. This place used to be an area that is filled with plantations because of how rich the soil in this area is.
Nowadays, Pondok Indah is filled with elite housing with high land prices. The citizens said that only the rich can buy a house in Pondok Indah because of how expensive this place is. Not only expensive, but this place also looks exclusive. A lot of housing is located inside clusters or even on the main road with the size of each house that is humongous. The South Jakarta citizens usually go to this place for different reasons because Pondok Indah is not only exclusive, but it is also completed with a lot of stuff that can fulfill your basic necessities or even your Hobby. So here is a guide for you around Pondok Indah so you could explore more!
Transportation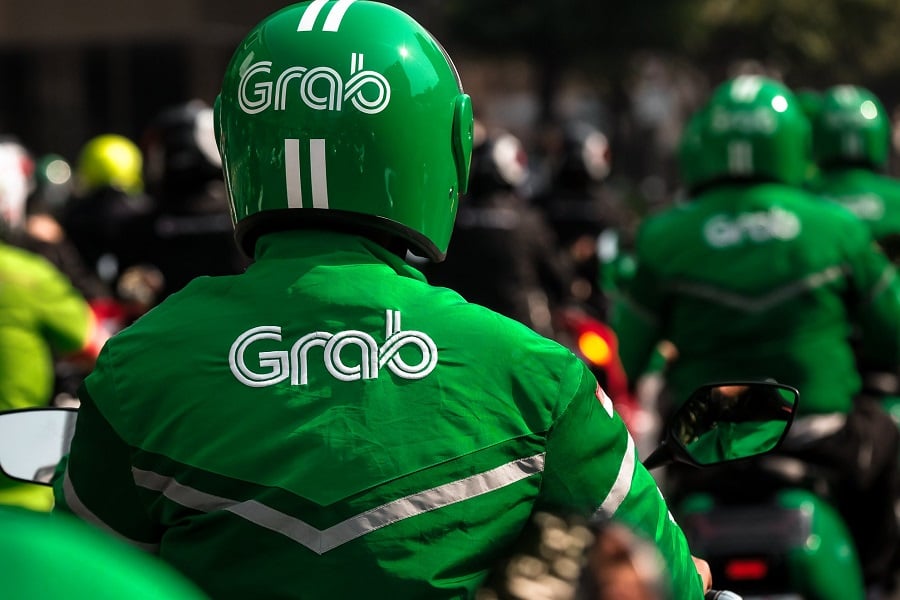 Pondok Indah is indeed a strategic place. The area of Pondok Indah is connected with Jakarta Outer Ring Road Toll road if you want to go to the other place. Do you want to try something other than a private vehicle? Well, you can also use a bus and stop at the Lebak Bulus Bus Terminal. This is the nearest Terminal from Pondok Indah that you can choose from. If you are coming from Central Jakarta, You can use the Mass Rapid Train (MRT) that connects the area of Central Jakarta and South Jakarta. With the Mass Rapid Train, you can go from one place to another place in an effective and of course with an efficient amount of time. You don't have to worry about Jakarta's traffic that might be stressful for you because MRT has its own line.
You can also use the uber-like apps that are famous in Indonesia such as Gojek or Grab. Not only providing drivers with a car, but you can also choose drivers with a motorcycle that might be new for you. With a motorcycle, you can reach a certain part of Pondok Indah in a more flexible way because with this app, the vehicle will come to the front of your door. You don't have to worry much about Jakarta's traffic because, with the skill of Jakartans driver, they know roads that are not crowded at certain times. So it can also be a good option for you.
Shopping Mall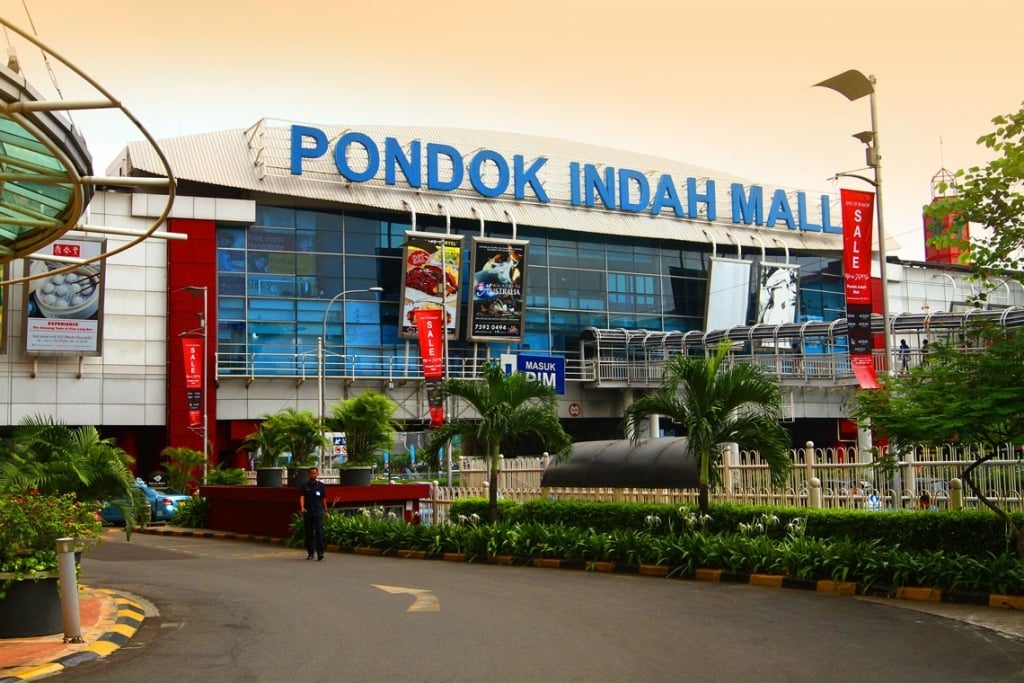 Pondok Indah Mall
Pondok Indah Mall is a famous shopping mall that is already known not only by Jakartans but also by the citizens from the other part of Indonesia. This is because Pondok Indah Mall is usually shown in Indonesian TV series or short movies so it is pretty common to see this place. Pondok Indah Mall or also known as PIM was established in 1991. A lot of people said that this place is the first shopping mall in Indonesia that is established in the housing area. PIM is known firstly because of the Metro Department Store, a department store that is targeted for the elites and foreigners. Pondok Indah Mall now has 3 different parts and 2 buildings, filled with not only modern and upscale brands and restaurants but also local boutiques.
Phone Number: +6221 7506750
Social Media: @mallpondokindah on Instagram
Address: Jalan Metro Pondok Indah Kav. IV, RT.1/RW.16, Pd. Pinang, Kec. Kby. Lama, Kota Jakarta Selatan, Daerah Khusus Ibukota Jakarta 12310
Opening Hours:
10.00 – 22.00 (Monday – Sunday)
Eatery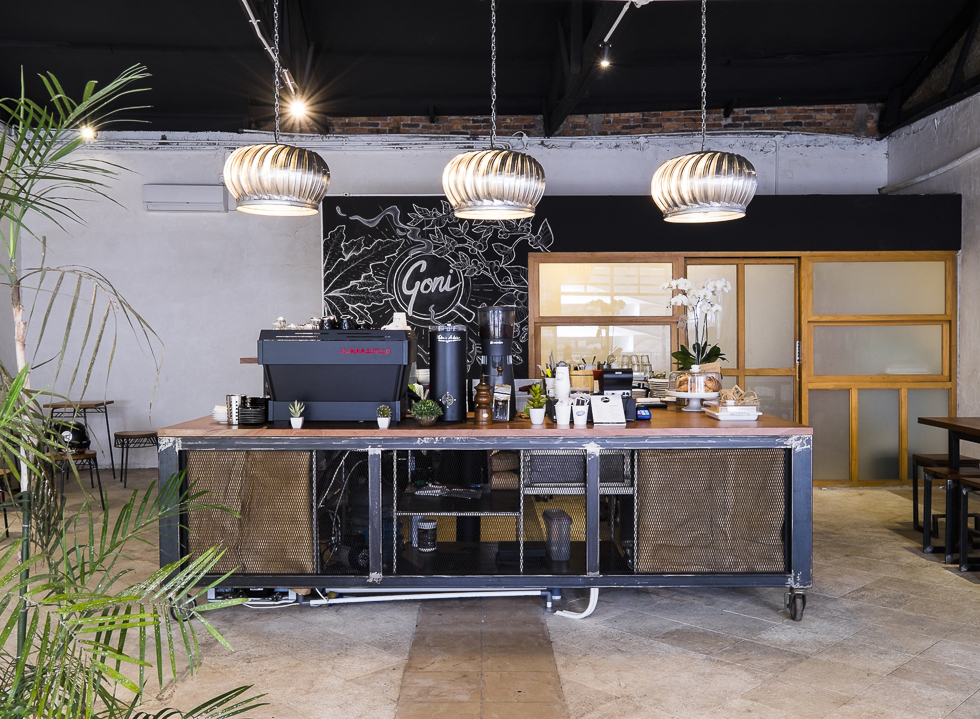 Goni Coffee
Succeed with its first home in Kemang, Goni Coffee makes a new appearance in its second house at PIM. Goni coffee targeted a morning person that needs to wake up with a cup of coffee but that's not the case with its branch in Pondok Indah. Goni Coffee in Pondok Indah is more secluded compared to its first branch, making this place homier. The atmosphere that is given by this place is warm and it feels like you sip your coffee in your own home.
You can try their avocado on toast that will satisfy your appetite because of its sweet and savory taste. Do you want something bigger? Well, Goni Coffee also has Roti John that is large enough to fill your day. You can stop your hunger for more a few hours with this big portion of Roti John. You can also try their main dishes such as Nasi Goreng Kebuli that is pretty common to be found in Jakarta.
Social Media: @gonicoffee on instagram
Address: Jl. Pinang Emas V No. 23, Pondok Indah, Jakarta 12310
Price Range:
Coffee-based drinks starting from Rp 25,000.00 – Rp35,000.00
Mains starting from Rp 35,000.00 – Rp55,000.00
Read also : Neighborhood Guide: What is in Kemang?
Bars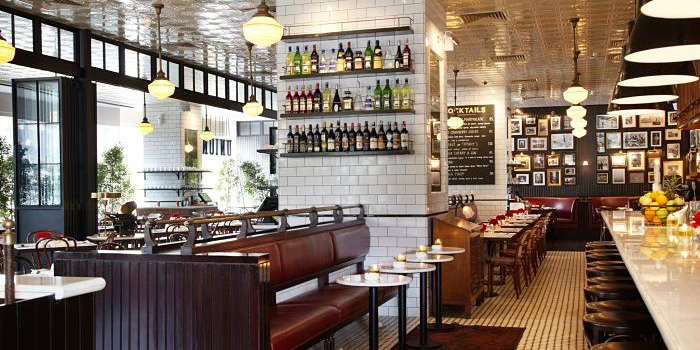 Casa De José by HAVANA
Even though Cuban dishes might be a little bit uncommon to Indonesians, yet there are no bars that have a Cuban theme, Havana is the one and the only bar that you can find in Jakarta serving this. Havana is located inside the street gallery of Mall Pondok Indah. Once you enter this place, you might feel the exclusivity that burst into the atmosphere of this place. If you're seeking something that reminds you of the tropics, well this might be the best bar that you need to go to.
You might think Havana is a blind tiger because you need to access this place with a private lift but this place is surely beyond Imagination. Havana offers a selection of whiskeys that you can try out too. The dishes that are offered here are also similar to a mixture of French and Spanish cuisine because of the culture of European effects Cuban back in the old days. You can also try out the varieties of Tapas, an appetizer that is common is Spanish cuisine, that is available here. Surely, Havana is a great place to hang or to get good food and drink in Jakarta.
Phone Number: +6221 29529730
Social Media: @havanajkt on instagram
Address: Pd. Indah Mall Street Gallery, Level R, Jl. Metro Pondok Indah, RT.1/RW.16, Pondok Pinang, Kebayoran Lama, South Jakarta City, Jakarta 12310
Price Range:
drinks starting from Rp 30,000.00 – Rp120,000.00
Mains starting from Rp 85,000.00 – Rp285,000.00
Opening Hours:
15.00 – 24.00 (Monday – Tuesday)
15.00 – 01.00 (Wednesday – Thursday)
15.00 – 02.00 (Friday)
12.00 – 02.00 (Saturday)
12.00 – 24.00 (Sunday)
So there you have your guide around Pondok Indah. Being the most prestigious area we hope this helps you get to know more about Pondok Indah. Don't forget to check out our other neighborhood guide on our blog!