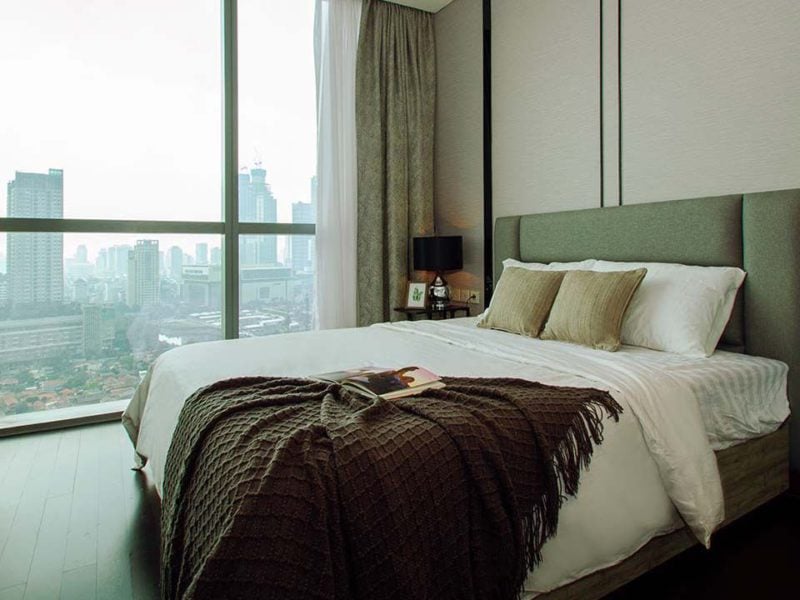 Settling Down
5 Recommended Apartments To Rent In Sudirman and Places To Visit
Sudirman is Jakarta's business center surrounded by apartments, offices, hotels, skyscrapers and shopping centers. Because this area has easy access to many offices, most office workers often rent a place to live near the area. If you are one of the people who want to rent Sudirman apartment, here are 5 recommendations for apartments to rent in Sudirman.
Also read: Rent Apartment Monthly In West Jakarta Under 4 Million Rupiah: Our Recommendation
1. Casa Domaine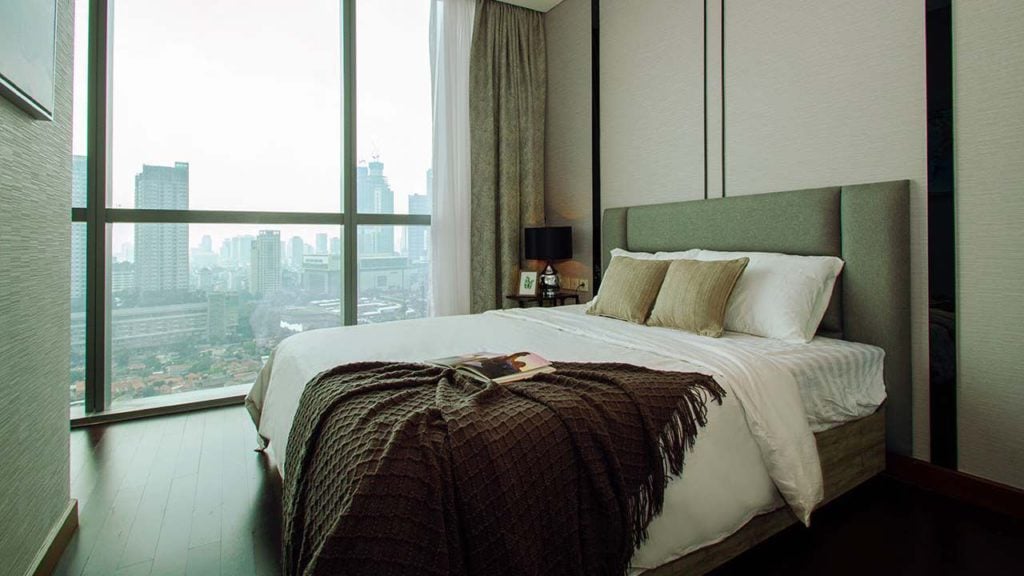 The first recommendation is Casa Domaine, one of the most prestigious apartments in the Sudirman area. This apartment is located in the BNI complex and is within walking distance to Wisma 46, the 5-star Shangri-La hotel and many other places. Casa Domaine offers spacious units with a luxurious and modern design that makes living in this apartment very comfortable. To ensure the safety and privacy of residents, this apartment has a separate hidden access door. Because of its strategic location, you can easily visit several essential places, such as Grand Indonesia mall, popular cafes, Plaza Indonesia, and Citywalk Sudirman.
In addition, Casa Domaine also provides premium facilities for its residents. If you decide to rent an apartment at Casa Domaine, you will have access to facilities such as a large swimming pool, garden and children's playroom, gym, space for yoga, and a jogging track. Apart from that, they also provide other facilities such as a BBQ area, spa and sauna, a beautiful and lush garden, a hero supermarket, and a daycare for children. If you want to rent an apartment in Sudirman, Casa Domaine can be your choice.
2. Istana Sahid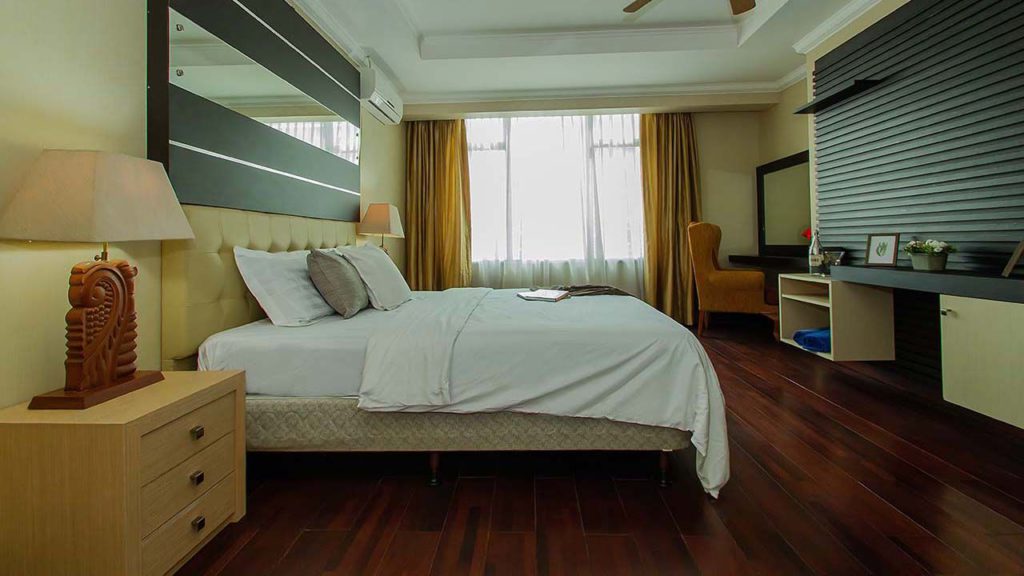 The second recommended apartment to rent an apartment in Sudirman. This apartment has a very strategic location in Sudirman. Located within the Sahid complex, Sahid Palace has access to places such as the Sahid Sudirman Headquarters building, Teguh Sudirman Hospital, Grand Sahid Jaya Hotel, Sahid Sudirman Apartments, and Sahid Office Boutique. This apartment also has close access to several other business centers such as Kuningan, Senayan, Thamrin, and Kemang.
This residence is designed with a homey and modern design, making this apartment very comfortable to live in. Sahid Palace also offers several luxurious facilities such as a fully equipped gym, a large swimming pool, a playground, a clinic, an ATM, and a garden filled with lush trees. And for residents who don't have much time to wash their clothes, Istana Sahid provides dry cleaning services. You can choose Istana Sahid when you want to rent an apartment in the Sudirman area.
3. City Lofts
This recommendation is perfect when you want to have an urban life in an elite area in Sudirman. City Lofts is an apartment located right above City Walk Sudirman. Therefore, this apartment has affordable access to places such as restaurants, bakeries, ATM centers, coffee shops and bars. City Walk also has access to public facilities such as Siloam Hospital, Teguh Sudirman Pure Hospital, and Transjakarta bus stops.
City Lofts also have complete facilities that can be accessed by residents to ensure comfort. Some of the facilities they provide are such as a swimming pool, jogging track, fitness center, and tennis court. In addition, they also have a security system that operates 24 hours. So? Are you interested in renting an apartment in Sudirman at City Lofts?
4. Aryaduta Semanggi
If you are looking for an apartment that is in a fairly quiet location amidst the busyness and bustle of Jakarta, Aryaduta Semanggi is the right choice. Aryaduta is an apartment with a strategic location. Located in the middle of Kuningan, SCBD and Central Jakarta, residents of this apartment will have easy access to travel. From Aryaduta Semanggi you can easily reach several public places such as Plaza Semanggi, Lotte Shopping Avenue, Oakwood, Mega Kuningan, Ambassador Mall, and Kuningan City.
This apartment also provides luxurious facilities such as a swimming pool, spa, gym and basketball court, tennis court, squash court, and mini market. They also have a 24-hour security system to ensure the safety of the residents. Isn't it really convenient if you rent an apartment in Sudirman at Aryaduta Semanggi?
5. Anandamaya Residence
The last recommendation for renting an apartment in Sudirman is Anandamaya Residence. This apartment is located in a strategic location and has a luxurious and elegant design. Anandamaya Residence is designed with marble tiles, high ceilings, sparkling lights, and mostly black, white and cream wall colors. Their units are comfortable units equipped with wi-fi and cable TV.
Anandamaya has facilities that will surely pamper you while you are staying here. Some of the facilities available are a swimming pool, jacuzzi, gym, and a room for yoga. Apart from that they also have other facilities such as tennis courts, badminton courts, BBQ areas, ATMs, and laundry services. So? Interested in renting this apartment?
Well, besides recommending apartments that you can rent in Sudirman, Flokq will also recommend several places in Sudirman that you can visit if you have spare time.
Recommended places to visit in Sudirman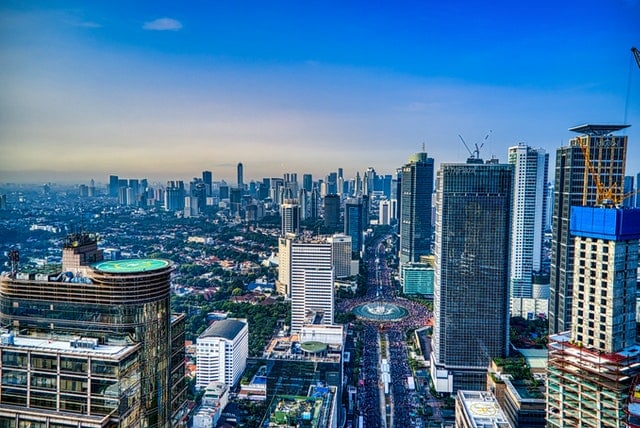 1. GBK Stadium
If you are bored in your apartment, you can visit the Gelora Bung Karno Stadium (GBK) to do sports activities. GBK Stadium is a multipurpose stadium in the Bung Karno Sports Complex. You can do outdoor sports such as jogging or cycling inside the sports complex.
In addition, you can make new friends by joining the GBK Night Run community. You can also do other sports with your friends such as playing tennis, playing soccer, and playing basketball. You can rent one of the sports facilities available around the GBK stadium.
2. Nightlife at bars or nightclub
Apart from having busy office hours, Sudirman also has a great nightlife. If you are bored in the apartment and want to have fun while enjoying a drink, going to a bar or nightclub might be your solution. This area is known for having great nightlife. Therefore we will recommend some places where you can have fun with your friends while drinking a few drinks or cocktails.
If you rent an apartment in Sudirman you can visit Pallas, Beer Garden, Billions, Beer Hall, Lucy In The Sky, Mr. Fox, and Parc19. If you visit one of these places, you are guaranteed to have a great evening.
3. Food hunt around Sudirman
If you rent an apartment in Sudirman, you will have various choices of restaurants and cafes. With a variety of restaurants and cafes available, you can go on a culinary tour in this area. Since there are so many cafes and restaurants that you can visit, we have made a list of places worth visiting. If you want to eat heavy meals, then you can visit restaurants like Odysseia, Corks and Screw, The Goods Diner, Bottega Ristorante, The Pallas, Mr. Bitsy, and Beautika. However, if you want to eat light meals or just want to hang out and drink coffee (or tea), you can visit Bukanagara, On Three, Blumchen Coffee, Cafe Kitsune, and Tanamera Coffee.
4. Shopping at malls
Sudirman is also home to many well-known shopping centers. So, you are tired of spending time in an apartment and really need a little retail therapy then you can definitely visit one of the malls located around Sudirman. You can visit well-known malls such as Pacific Place, Senayan City, Plaza Senayan, Plaza Semanggi, and FX Sudirman. Apart from shopping, you can also go to the cinema to watch movies or find various cafes and restaurants in one of these malls.
Also read: 9 Hangout Spots in Central Jakarta: Coffee Places to Fancy Restaurants
That's it! Apartment recommendation for renting an apartment in Sudirman and several places you can visit in Sudirman. Hope this article helps you choose your new place to live in Sudirman! Happy apartment hunting.
---
Want to find apartments with monthly rent in Jakarta? You can rent an apartment with Flokq! Flokq has many choices of apartments in Jakarta that you can rent on a monthly basis. Click the button below to rent with Flokq!
CLICK TO RENT AN APARTMENT WITH FLOKQ