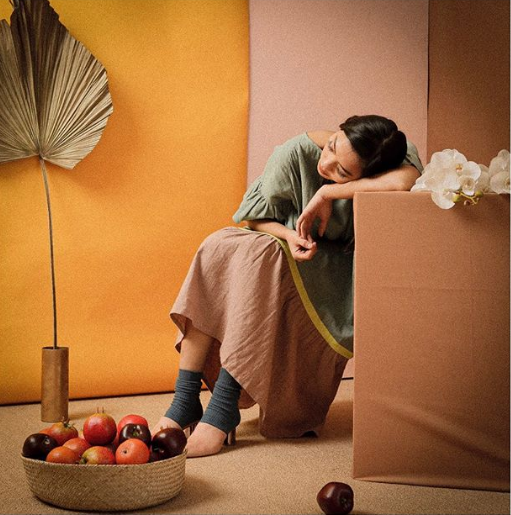 Staying In
Sustainable Local Skincare and Fashion Brand
The awareness to adopt an eco-friendly lifestyle is increasing nowadays. Applying an environmentally friendly concept must not only to be applied on food, but also various other products. Increasing number of campaigns about more sustainable life on various platforms included. This sensitivity about an environmentally friendly lifestyle has also spread to various products, such as fashion and skincare products, especially in Indonesia. Starting from the production process to packaging, it has become an important concern of several local fashion labels. Here we will recommend 8 eco-friendly Indonesian fashion and skincare labels. Check them out!
1. Seratus Kapas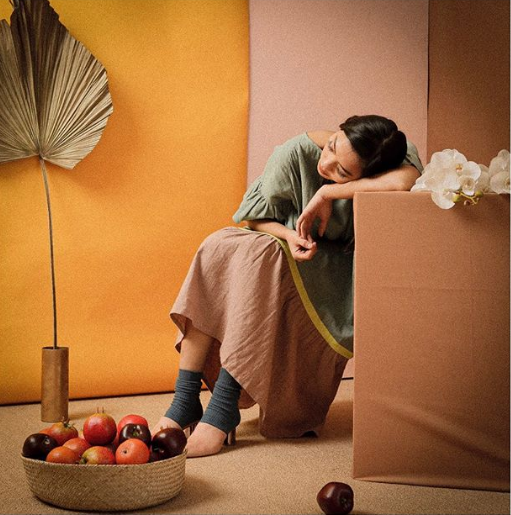 Seratus Kapas or in English means One Hundred Cottons. From the name alone, we know that the basic ingredients used on this brand come from cotton. Seratus Kapas defines themselves as storytellers because in each product there is a story that is shared with the buyer. Seratus Kapas provides a wide selection of earthy and warm colors with earth tone themed clothes. Well, for those of you who also like minimalist fashion, Seratus Kapas offers a variety of clothing products, such as harem pants, midi skirts, cape dresses, and flare tops. Therefore, you can easily wear all of them as your daily activities' outfit!
Address: –
Phone: +62 856 9700 8080
E-mail: info@seratuskapas.com
Website: https://seratuskapas.com/
Social Media: @seratuskapas and @seratuskapas_store on Instagram
2. Kana Goods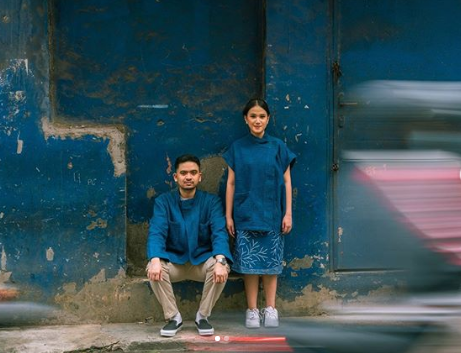 Kana Goods is a local brand that has a characteristic blue product which means trust, sincerity, and serenity. This local brand founded by Sancaya is a clothing brand that uses indigo dye as the main color to produce its products. Moreover, you can find contemporary batik motifs in every clothing design, which is one of the typical Indonesian fabric motifs.
In addition, Kana Goods products are only made in one size to reduce the remaining fabric waste. The main goal of this brand is to achieve long-term environmental preservation.
Website: –
Social Media: @kanagoods on Instagram
3. Osem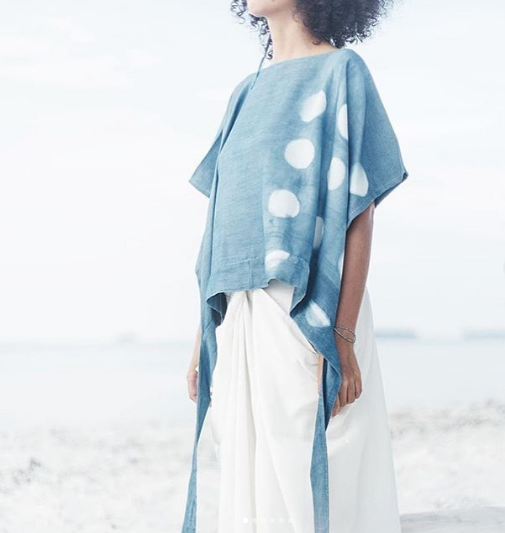 Osem is a local brand that upholds the concept of less or zero waste. Meaning that the basic materials used by Osem are residual materials from collaboration with other brands to recycle the fabric. Osem has a unique process in every process of making clothes. At first, Osem used natural plant dyes, namely Indigofera Tinctoria to produce a natural blue color. This is what makes Osem products environmentally friendly. The techniques used also promote the art of folding, tying, and dyeing fabrics.
Address: –
Contact: –
Website: –
Social Media: @_osem on Instagram
to find out more about bulk stores in Jakarta, click here
4. SukkhaCitta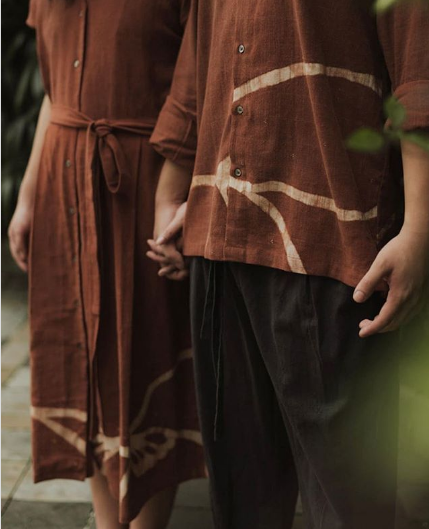 SukkhaCitta takes a different concept from the others by working with traditional textile craftsmen who are no longer empowered. Starting from exploring Indonesia by plane, car, and motorbike, the founder of SukkhaCitta realized that only 2% of all the women who make clothes around the world earn enough to meet their most basic needs. She also found out that fashion is the second most polluting industry on the planet.
Different from others, SukkhaCitta is a proof that fashion can solve some of the closest social and environmental problems in the world! Not only producing tops, but SukkhaCitta craftsmen also make fashion products such as dresses, outer, blouses, and wallets. Moreover, the fabrics used are often made of raw cotton, linen, or tencel. While the batik motifs are drawn by hand!
Address: –
Phone: +62821-4102-1688
E-mail: hello@sukkhacitta.com
Website: https://sukkhacitta.com/
Social Media: @sukkhacitta on Instagram
5. Mineral Botanica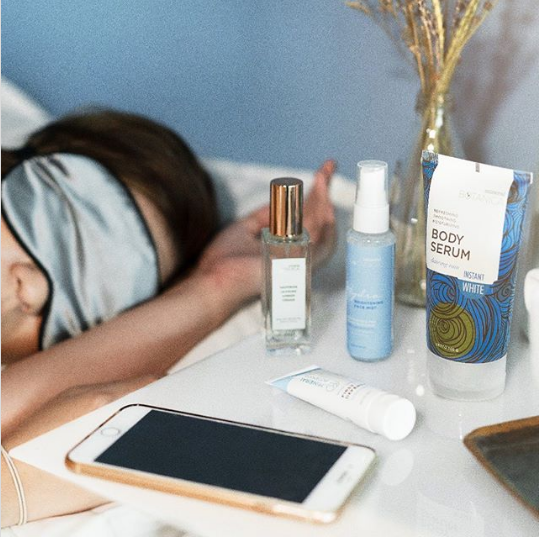 'Mica' or Mineral Botanica is one of the most famous local brands among beauty enthusiasts. In addition to makeup, which often gets praise from beauty enthusiasts, Mineral Botanica also has skincare products. The skincare products are no less amazing because they are environmental friendly. Mineral Botanica uses basic ingredients that match its brand name, they use natural ingredients in plants as the basic ingredients for making their skincare products.
Address:
Jl. Senen Raya No.135, Jakarta, 1st FLoor #04
Jl Raya Boulevard Barat, Jakarta, 1st Floor #G15-G16
Phone: +62 878-8251-3972 (WhatsApp)
E-mail: –
Website: https://mineralbotanica.com/
Social Media: @mineralbotanica on Instagram
6. Sejauh Mata Memandang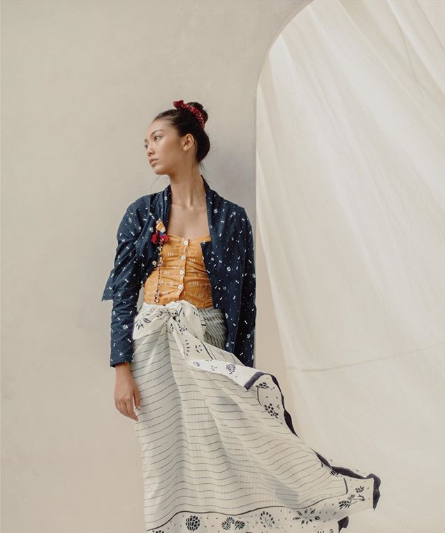 Sejauh Mata Memandang is a local brand that produces and modernizes traditional Indonesian fabrics, especially batik. This brand was officially founded by one of Indonesia's fashion designers, Chitra Subyakto. Quoted from several sources, Chitra said that this brand was formed because of his love for Indonesian fabrics.
This brand works with local craftsmen in Indonesia. All batik designs and patterns are made inspired by the little things that make us love Indonesia. With a modern design, the clothes and accessories are timeless. So, you don't have to always buy new ones!
Also, the extent to Sejauh Mata Memandang is not only producing clothes. They also produce in the form of cloth, humba ties, and multifunctional clothing!
Address: Townhouse Dua at Kemang, Jl Kemang Barat No 6, Unit i, Rt 09 Rw 05 – Jakarta Selatan 12730
Open Hour: 09:00 – 17:00 (Monday – Friday)
Contact: webstore@sejauh.com
Website: https://sejauh.com/
Social Media: @sejauh_mata_memandang on Instagram
read also, insider beauty spots in Jakarta, click here
7. Green Mommy Shop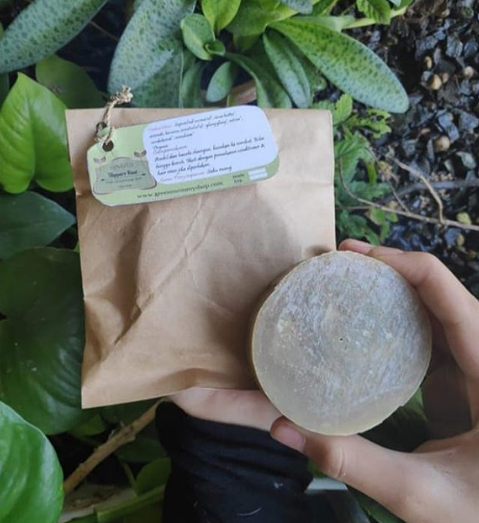 Last but not least, Green Mommy Shop! Commonly known as GMS, they produce a variety of homemade products for hair, face, body care, and eco-friendly or recyclable handicrafts. The reason this product was created is so that people will love and care more about the beauty of this earth. Most importantly, you can recycle products from GMS easily!
Address: –
Phone:
For order product or course: +62 812-3553-2008 (WhatsApp)
For consultation: +62 822-3344-8300 (WhatsApp)
Website: https://greenmommyshop.com/
Social Media: @officialgreenmommyshop on Instagram
8. Klen and Kind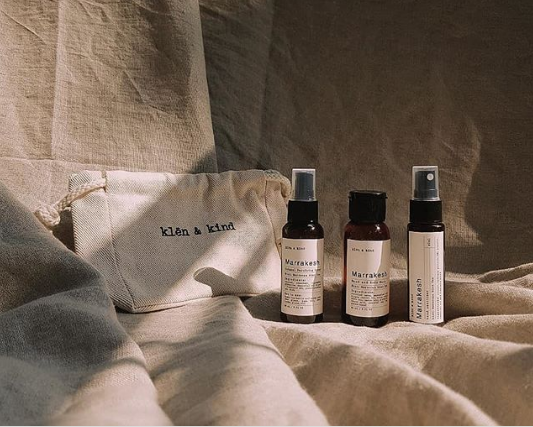 Klen and Kind products were created by a group of beauty and nature activists who are inspired by the spirit of being kind to the environment while providing various benefits for your body. They only select the best natural ingredients to beautify, firm, and moisturize the skin. Klen and Kind's products, such as skin care, lip balms, lip tints, and several essential oils with an environmentally friendly concept. Apart from the eco-friendly materials, you can also see from each product's packaging that almost no longer uses plastic!
Website: https://klenandkind.com/
Social Media: @klenandkind on Instagram
So, that's it! Some local fashion and skincare brands that carry a sustainable theme and you can buy them for you or as gifts for your family or loved ones. Also, don't forget to check out other articles on our blog!

Flokq provides co-living in Jakarta, learn more about co-living here!