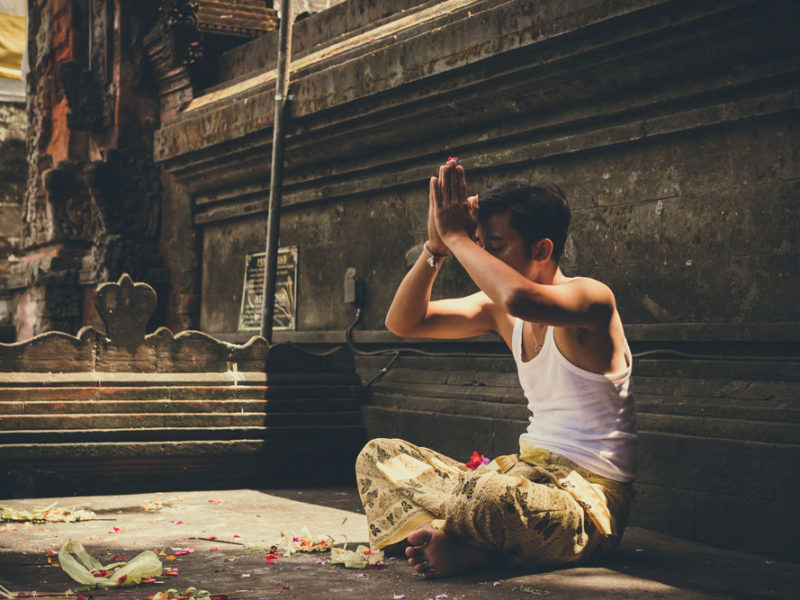 The diversity of cultures and religions in Tangerang seems to remain long-lasted until now. If you come to Tangerang and want to find peace within your soul, you need to know where the places of worship that you should visit. Tangerang may be known as the city of entertainment where malls and music halls are built and crowded by many people from diverse cities in Indonesia. But, if you're tired of mundane and hectic life, religious places should be considered as places to visit. In religious sites, you can find a meaningful journey by trying to know their historical stories. So, these 5 places of worship are recommended for you if you seek a different kind of entertainment.
Read also: Best Sightseeing Spots in Tangerang
Best Sightseeing Spots in Tangerang
1. Masjid Pintu Seribu (Thousand Doors Mosque)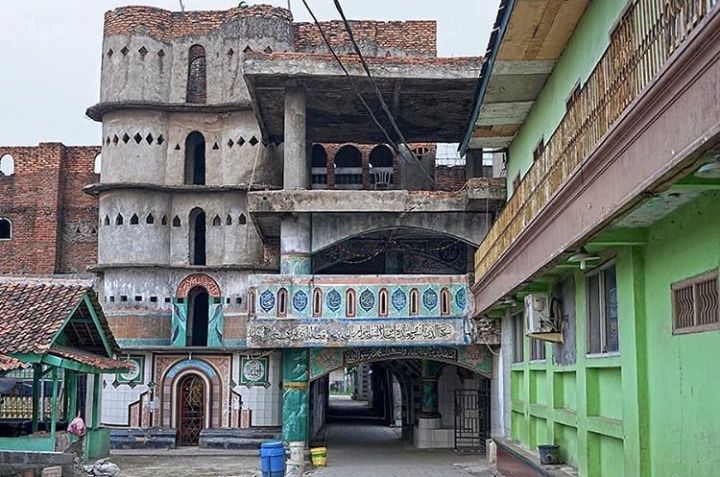 Masjid Pintu Seribu (Thousand Doors Mosque) located in the middle of the Kampung Bayur residential area, Tangerang. The mosque, whose real name is Nurul Yaqin, was built in 1978 by a religious figure of Arab descent named Al Faqir. The symbol of this mosque is its tower which has many doors on the outside. Upon entering the inside of the tower you will meet along and upward maze, the narrow and short passageways, and the air in the hallway also feels stuffy and tends to be dark. In addition to the uniqueness of the thousand doors, this mosque also has another uniqueness, namely the existence of giant prayer beads made of wood. This mosque is really different from other mosques in other places. So, are you interested to visit?
Address: Jl. Kampung Bayur, RT.003/RW.004, Periuk Jaya, Kec. Periuk, Kota Tangerang, Banten 15131
Opening hours: 24 hours for worshipping
2. Gereja St. Laurensius (St. Laurensius Church)
Furthermore, no less unique to explore the value of religion is the Church of St. Laurensius, which was just inaugurated on 21 May 2009 and only officially became a parish in 2012 by the Archbishop of Jakarta, Mgr. Julius Kardinal Darmaatmaja, SJ. This unique church is located in the Alam Sutera housing complex, Tangerang. It is the only domed Catholic Church in the Jakarta Archdiocese. The unique architecture makes the attractiveness of this church very visible and memorable. This church is unique because of its vintage-style building, with a high dome-like palace and inside the dome. There are also paintings in the form of stories. So, if you want to worship in a different nuance, you can visit this church!
Address: Jl. Sutera Utama No.2, Pakulonan, Kec. Serpong Utara, Kota Tangerang Selatan, Banten 15326
Phone: (021) 53120587
Opening hours:/Service schedule 
Monday-Thursday (5.45 AM) 
Friday (11.59 AM & 7.30 PM) 
Saturday (5.00 PM & 7.00 PM) 
Sunday (6.00 AM, 8.30 AM, 5.00 PM, 7.30 PM)
3. Kelenteng Boen Tek Bio (Boen Tek Bio Pagoda)
Located at the next historical Masjid Pasir Kali, the Boen Tek Bio Pagoda is your next ready to go destination! Boen Tek Bio Pagoda is estimated to have been established since three centuries ago. Boen Tek Bio Pagoda is one of the three big temples that have been well known in Tangerang. The other two old temples are Boen San Bio and Boen Hay Bio which are chosen almost the same. Boen Tek Bio Pagoda, known as Padumuttara Pagoda at present, was founded in 1771 AD by a Chinese-landed landlord. Well, the most-awaited and most interesting ceremony at this pagoda is the Toapekong Gotong Ceremony that is paraded with the Old Market and is attended by all the pagoda members in Indonesia. You can enjoy the Chinese culture as well if you visit this legendary pagoda!
Address: Jl. Bakti No.14, Sukasari, Kec. Tangerang, Kota Tangerang, Banten 15118
Phone: (021) 5522168
Opening hours: 24 hours
4. Vihara Tri Maha Dharma (Tri Maha Dharma Buddhist Temple)
This Buddhist temple has a long history that is interesting to explore. In 1968, when the spread of Buddhism began to develop in the area of ​​Teluknaga, especially in Kampung Melayu, Tangerang several groups began to pay attention and develop. In 1979, this group initiated a worship place called Cetiya Tri Maha Guna. However, they didn't have a permanent building at that time.
In 1981, a man called Sir Endang Halim bought land and built a Buddhist temple. The name of Cetiya Tri Maha Guna changed to Vihara Tri Maha Dharma. After long years, in 2009, this temple was just officially acknowledged.
If you want to visit a Buddhist temple that is surrounded by the founders and first worshippers in Kampung Melayu, you need to visit Vihara Tri Maha Dharma. You'll get a lot of historical and cultural values if you come and worship there. The place is very peaceful and quiet, so you'll find a piece of peace that you always look for in life.
Address: Jl. Raya Kampung Melayu No.512, Kp. Melayu Timur, Kec. Teluknaga, Tangerang, Banten 15510
Phone: (021) 55932062
Opening hours: 8.00 AM – finish
5. Pura Kerta Jaya (Kerta Jaya Temple)
If you want to feel the culture of Hinduism, you don't have to go to Bali. In Tangerang, there is a famous place of worship of Hinduism, called Kerta Jaya. This temple has been established since 1980. On October 14, 1989, the Kertajaya Temple was inaugurated by Dir Jen Bimas Hindu Budha Ministry of Religion R.I, and currently, the congregation has 650 family cards. At the end of December 2017, the Kerta Jaya temple underwent an expansion, having purchased a land area of ​​1000 meters. In addition to the construction of the temple briefly, the remaining land is used for business as well as utilizing the empty court for yoga practice.
With the Bentar Temple, Kertajaya Temple will be seen from the main road. During this time, the temple is not very visible from the road because it is closed by other buildings. In welcoming the Nyepi Day, the Kerta Jaya temple prepared ogoh-ogoh and sesajen for the gods. The making of ogoh-ogoh symbolizes the cleansing of the environment and self of Hindus. While sesajen is in the form of various flowers, leaves, fruit, and water as a sign of gratitude to Hyang Widhi (God), besides that as a means of concentration worship Hyang Widhi. The existence of Ogoh-ogoh and Sesajen is also a symbol of Hyang Widhi or his manifestation, and as a means of purification.
Address: Jl. KS. Tubun Dalam, No. 108, RT.004/RW.004, Koang Jaya, Kec. Tangerang, Kota Tangerang, Banten 15112
Phone: (021) 5510498
If you feel like you need to pray and get closer to God, those places of worship must be visited by you. Not only spiritual powers that you will get but also authenticities and beauties of religious buildings! If you feel mentally and physically tired and you're currently in Tangerang, every listed place of worships is waiting for you. Plus, those places can be mediums to soothe and heal yourself if you're filled by negativities. So, what are you waiting for?