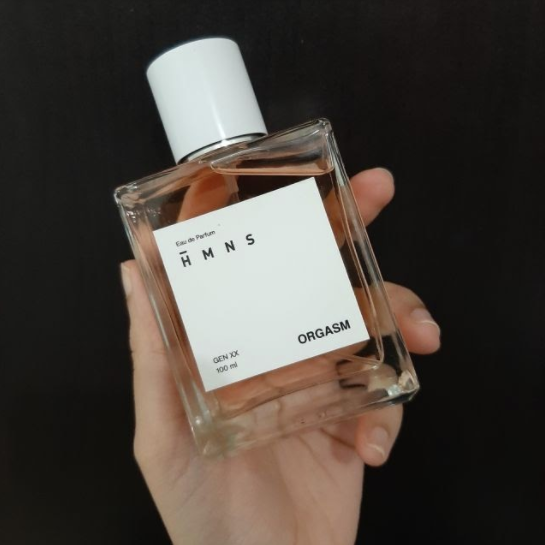 Apart from having an attractive appearance, of course, your body must smell good too. This is because a fragrant body can help you increase self-confidence when meeting other people. Hence, perfume is one of the essential items that must be carried everywhere. Well, after investigating, there are many of the best Indonesian perfumes that offer a variety of attractive fragrances. 
For those of you who want to smell good without spending millions of rupiah on perfume, yes, this local perfume can be an alternative. Local perfume is equally fragrant and durable! Check out Flokq recommendations, right below!
Euodia Parfums
Euódia Parfums is also one of the best local perfumes that you really have to try. They neatly package this perfume in a glass bottle with a wooden lid.
There are four scents that Euódia Parfums promotes with various sizes, namely 30ml, 50ml and 100ml. For those of you who love solid perfumes, aka those that are shaped like balms, this perfume also presents this type of perfume. The packaging is really unique, because it is made from wood.
Visit the website www.euodiaparfums.com or Tokopedia / euodiaparfums for more info about this perfume product.
People also read Tips for A Longlasting Perfume Scent
Klen & Kind Perfume
For those of you who like essential oil aromas, you really have to try local perfume under the Klen & Kin brand. Yes, apart from selling essential oils and skin care products, Klen & Kind also presents solid perfumes that they make from botanical ingredients that are safe for humans and the environment.
The ingredients used consist of organic beeswax, shea butter, coconut oil, essential oil mixture, and d-alpha tocopherol. The various ingredients of these ingredients can be an alternative for people who are allergic to chemicals or cannot tolerate synthetic aromas.
The Klen & Kind perfume is quite mini in size, making it easier for users to carry this perfume everywhere. Another advantage, this perfume is also relatively durable because it is enough to be applied a little to the skin.
The price of Klen & Kind perfume is Rp 75,000.00.
Labcinate
This Indonesian perfume that has been established since 2019 has a varied collection of perfumes. Until now, Labcinate already had more than 60 types of scents.
Reporting from Instagram Labcinate, they manually (handmade) make their perfume using standard formulas and techniques for making perfumes in Europe. Besides that, most of the raw materials also come from Europe. So the quality is guaranteed.
People also read 6 Best Places to Buy Beauty Products in Jakarta
Oullo
Fifth, in our best Indonesian perfume list we have Oullu. It is a collaboration of two friends who have the same passion. The minds behind Oullu meant the product to embody the ideas of founders, Aurora and Pamela. They wanted to create high-quality perfumes at affordable prices so everyone can enjoy the classy Oullu fragrance.
Oullu perfume is synonymous with a minimalist design that is not too complex. The combination of a clear glass bottle with a black bottle cap does not diminish the luxurious essence of this perfume.
There are five variants of perfume from Oullu that you can choose from, namely Umbra, Arcana, Ego, Aether, and Zephyr. Each variant has its own advantages. If you like floral scents with a touch of fresh lemon, then the Zephyr variant is the right choice.
The price itself, here, is a bit pricey. They sell the 15ml Eau de Parfum at IDR 189,000, while the 50ml perfume sells for Rp 389,000.00. However, there is a price, of course there is quality!
HMNS
Next, we have HMNS. It is read as 'humans'. Starting to launch its products in 2019. The principle of HMNS is to make perfume specifically for humans or its motto "Made for Humans".
According to HMSN, the right perfume is a fragrance that can make humans feel whole, cherished, and loved as living beings. Reporting from the HMNS page, they only choose the best ingredients and formulas for perfume, you know.
Apart from its unique name, HMNS has quite a lot of loyal fans. In fact, you have to fight or compete quickly when you want to buy a perfume collection from HMNS. The reason is, in just a matter of minutes the HMNS collection was immediately sold out!
One of the most popular HMNS collections is Orgasm. This Eau de Parfum has a floral and amber aroma. There are also XY series, namely Theta, Alpha, and Delta and Y series, namely XX and XY, which you can choose from.
Apart from that, HMNS also has a trial kit for the XY series. So you can decide which aroma to buy for its full size! The price offered starts from Rp 86,000.00 – Rp 295,000.00
In addition, those of you who claim to be packing enthusiasts will definitely like to receive a package from HMNS!
People also read A Guide to Jakarta's Weather: Seasons and Clothing
Noore Human Perfume
Are you a fan of coffee or classic fragrances like wood? If so, you shouldn't miss the perfume variant from Noore Human.
You could say it's a little difficult to get this local perfume. Because until now Noore Human still doesn't want to use an e-commerce platform to sell their products. In fact, this is what makes Noore Human feel very exclusive.
For now, Noore Human has several variants of fragrances that of course make you confused about which one to choose. They are Sakura Original, Wood Cake, Nice Coconut, Sport Tobacco, Tiramisu Smooth, Original Wood, and Tobacco Oriental. For those of you who want to smell good with Noore Human, just check their Instagram!
Regarding the price, Noore Human sells their perfume for around Rp 200,000.00 to Rp 300,000.00
Those are five best local perfumes which smell just as good as imported perfumes that cost millions of rupiah. Nowadays, more and more local perfume producers are present in Indonesia, this means that if we are able to work on making fragrance creations too, here!
From the list of Indonesian perfumes above, which one are you wanting to try? If you have a list of other local perfumes, share them below!