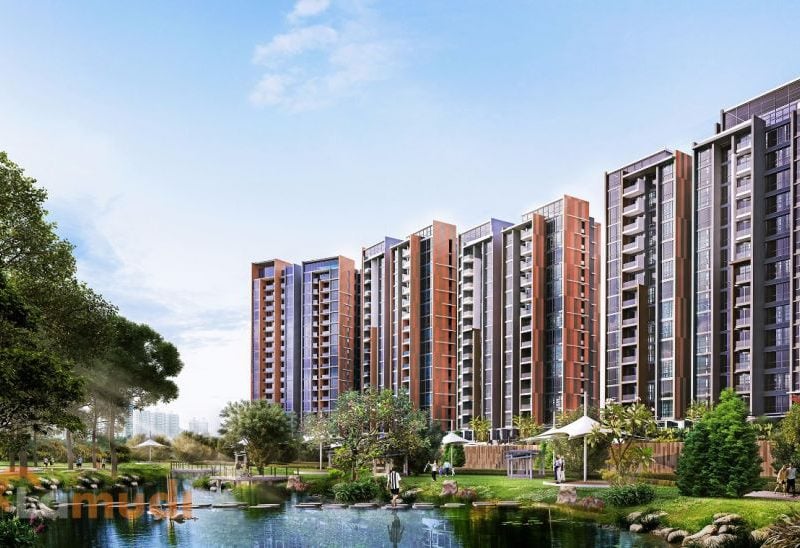 Tangerang is a satellite city that is one of the integral parts of the Jakarta Metropolitan Area or Jabodetabek. It's perfect for people who want to avoid the crowdedness of Jakarta, but still want to have easy access to Jakarta. Thankfully, Tangerang is now a well-developed city that provides all the convenience that you found in Jakarta, including luxury apartments and residences in Tangerang.
Luxury apartment developers have set their eyes on Tangerang. Some of them gather in the BSD City, due to its international-class facilities, while others stand in downtown Tangerang for its access. Here are some of the best luxury apartments in Tangerang that we recommend: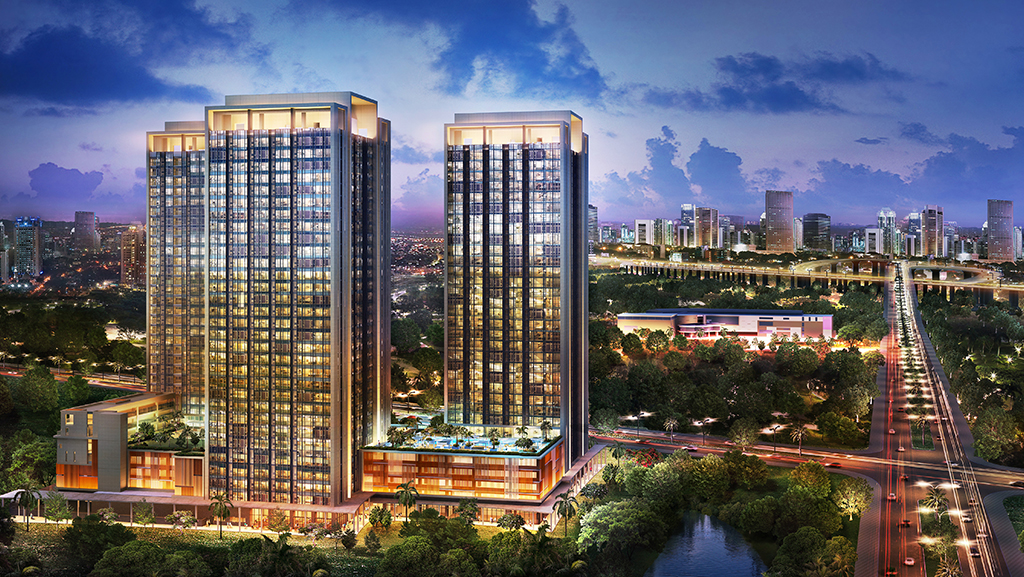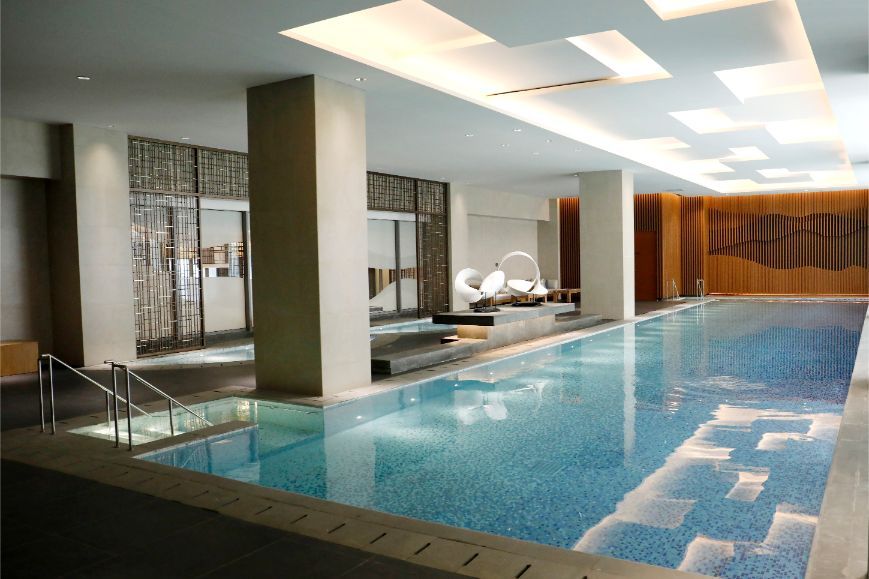 Developed by Tokyu Land and managed by Tokyu Property Management Indonesia, Branz BSD aims to present the urban Japanese lifestyle to the Indonesian market.
Priding itself as an apartment with Premium Japanese Quality, they introduced never-before-seen facilities in Indonesian apartments. For instance, they have drinkable tap water, heat-reducing e-glass windows, and a home energy management system with support from Mitsubishi Electric.
This luxury apartment near to the toll gates that lead to the Jakarta-Serpong highway. There's also the Terminal BSD which has buses that can take you to other areas of Tangerang as well as downtown Jakarta.
Within BSD City itself, Branz stands in the CBD area and caters to staff and executives from Green Office Park and Unilever. It's also popular among those from the BSD Digital Hub which houses tech and digital companies. The apartment also enjoys some attention from students in the nearby Prasetiya Mulya University.
For shopping and entertainment, there's the nearby AEON Mall, which houses Japanese goods and culinary. Close to the apartment is The Breeze, known for its top-rated restaurants.
Branz has a wide range of facilities as one of the best apartments in Tangerang. Not only do they have outdoor and indoor pools and playgrounds, but their gyms also come with a gymnastic studio. The apartment also pays attention to convenience by providing minimart and apartment-managed bike rental, another element of Japanese everyday lifestyle.
Note: Branz is a pet-friendly condominium! Feel free to bring in your furry and feathery roommate, but check with the management first.
Address: Jl. BSD Raya Utama No.22, Pagedangan, Kec. Pagedangan, Tangerang, Banten 15339
Monthly Rent Price: 1BR starting from Rp 8.000.000,00
2. Marigold Nava Park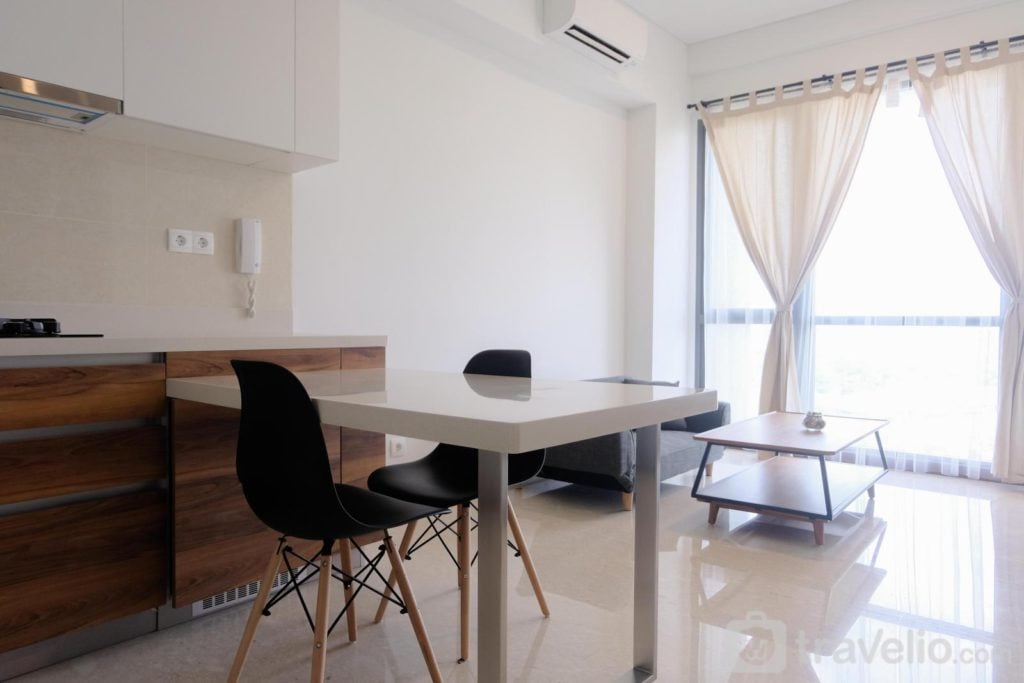 A joint venture between Hongkong Land and Sinarmas Land, Marigold Nava Park is a luxury apartment with valuable facilities. The Marigold Nava Park has six magnificent towers, all consisting of only 14-16 floors. Every floor consists of only six units and two elevator doors, providing privacy and exclusivity for its tenants.
Every space within a unit sports a luxurious design, complete with marble floors, kitchen cabinet, a spacious master bathroom as well as an air conditioner in every room.
In terms of convenience, the apartment is only 11 minutes away from CBD BSD and the BSD Digital Hub. It's also only eight minutes away from Edutown, which has top universities like the Prasetya Mulya Business School. There are also other higher educational institutions like IULI and the Universitas Katolik Atma Jaya Campus 3 nearby.
Marigold Nava Park is only several short minutes away from shopping malls like the AEON Mall, a heaven for those who appreciate all things Japanese, and The Breeze, a popular gastronomic hub. There are also different options around, like TerasKota, ITC BSD, and the Intermoda Market.
As one of the best apartments in Tangerang, Marigold Nava Park has an abundance of on-site facilities. You can hit the gym, pool, or jogging track. You can also take some time off at the viewing decks, barbeque area, and an outdoor recreation area.
Address: Jl. BSD Boulevard Lengkong Kulon, Pagedangan, Tangerang, Banten 15331, Navapark BSD City, Tangerang
Monthly Rent Price: 1BR starting from Rp 7.388.000,00
Read also: Best Luxury Apartments in BSD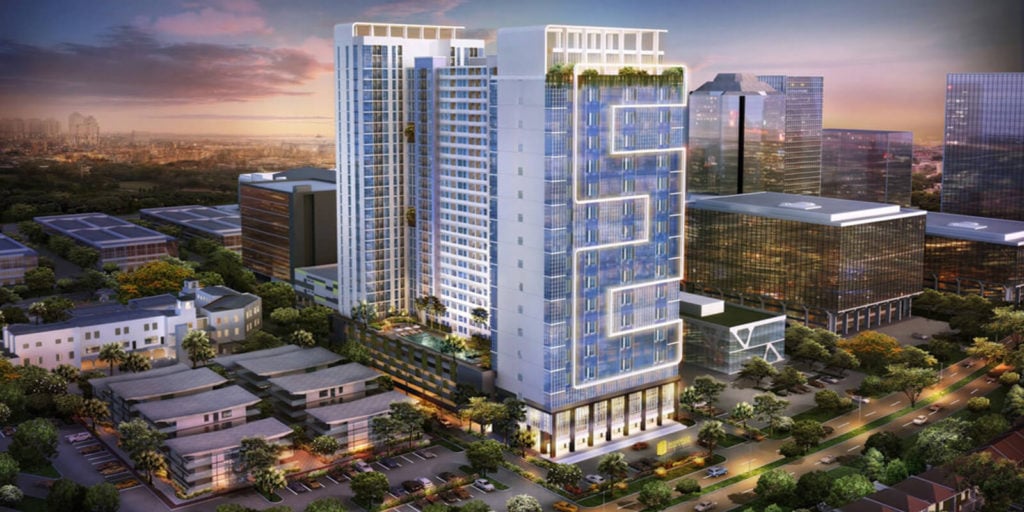 The name comes from its integration of residential apartments with SOHO (Small Office Home Office), so you can imagine that it can also serve as an office for budding world-class startups.
Its location in the Sunburst area enables residents not just to reach the BSD business district easily, but also other parts of Tangerang. Therefore, you can also quickly enter the residential business zone of Karawaci. You'll also be able to get to the tollway in five minutes, helping you connect with downtown Jakarta and the Soekarno-Hatta International Airport.
Roseville Soho & Suites is only 10 minutes away from the Green Office Park and only 9 minutes away from the ICE BSD. It's also not too far away from malls such as The Breeze, Aeon Mall, and ITC BSD. The closest shopping center around is the Pasar Modern BSD, which sells a variety of fresh produce and street food.
The Roseville Soho & Suites pampers its residents with facilities. It has a swimming pool and children's pool, a playground, a jogging track, and a gym. It also has a yoga lounge, a game room, a library, and even a golf swing practice area. To cap it off, it has a sky garden every two floors. Every unit comes with housekeeping service and control via a Smart Unit live app.
Address: Sunburst CBD Lot 1, RW.8, Lengkong Gudang, Kec. Serpong, Kota Tangerang Selatan, Banten 15321
Monthly Price Range: Studio starting from Rp 3.500.000,00
4. Skandinavia TangCity Apartment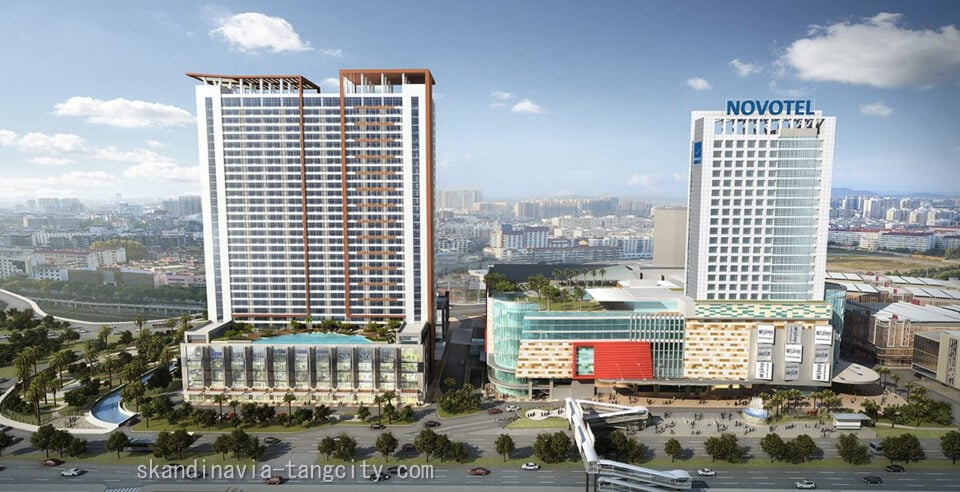 Bringing the concept of Scandinavian living to life, the aptly-named Skandinavia TangCity Apartment is a fully-furnished residential tower in the Superblock Tangcity area of Tangerang. The developer, Tangcity Developments, is also known for their other works such as Tangcity Mall and Novotel Tangerang.
The apartment is right next to the TangCity Mall, which has wide shopping options, culinary experiences, and entertainment. There is also the Modernland Metro for more restaurants and the Bale Kota Mall if you want some quick grocery shopping in a less crowded mall.
The apartment has state-of-the-art facilities such as a tropical swimming pool, a children's playground, a fitness center, and a Fika Corner for gathering with friends and families.
Other amenities include a base home theater system, electronic door lock, and av-intercom. Skandinavia TangCity Apartment also comes with a Genius Home System that helps tenants to operate from their smartphones e-concierge, e-tenant relation, e-billing, e-shopping, and e-viewing (for CCTV).
Address: Jalan Jend. Sudirman No.1 Cikokol, RT.001/RW.005, Babakan, Kec. Tangerang, Kota Tangerang, Banten 15118
Monthly Price Range: Studio starting from Rp 3.500.000,00
5. U Residence Apartment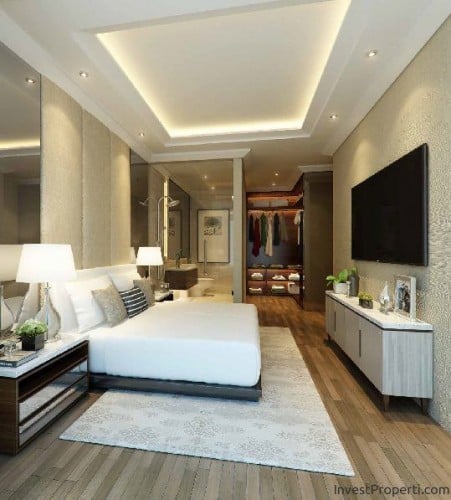 Other luxury apartment that we recommended is located in Lippo Karawaci, Tangerang. Lippo Karawaci is very famous with its business and healthcare center, not to forget the top tier neighborhood whom many expatriates love.
U Residence Apartment is only 5 minutes away to toll road Jakarta-Merak, Universitas Pelita Harapan, Siloam Hospital, and most impotantly, only 1 minute away to Supermal Karawaci! It is very convenient and helpful if you need to get a quick grocery run.
The facilities that they offer are the gym, swimming pool, jogging track, kids playground, mailbox, function room, lobby lounge, ATM & bank center, connecting mall to Supermal Karawaci, 24hours security, alarm smoke detector, fire alarm system, elevator. The best part of it, the Garden House at 5fl and the Sky Garden!
Address: Lippo Karawaci 1200, Jalan Bulevard Diponegoro No.105, Bencongan, Kelapa Dua, Bencongan, Kec. Klp. Dua, Tangerang, Banten 15811
Monthly Price Range:
Studio furnished starting from Rp 5.000.000,00
1BR starting from Rp 11.250.000,00
2BR starting from Rp 19.000.000,00
You can also read more specific best serviced apartment in Karawaci
Alright, those are our best recommendations if you want to rent a luxury apartment in Tangerang, mostly in BSD. Which one do you like the most? One word of advice is that you should always be on the lookout for the best deals when looking for an apartment. You also have to consider a few things before moving to a new apartment. Check this article to see a list of things that you should pay attention to before choosing an apartment.