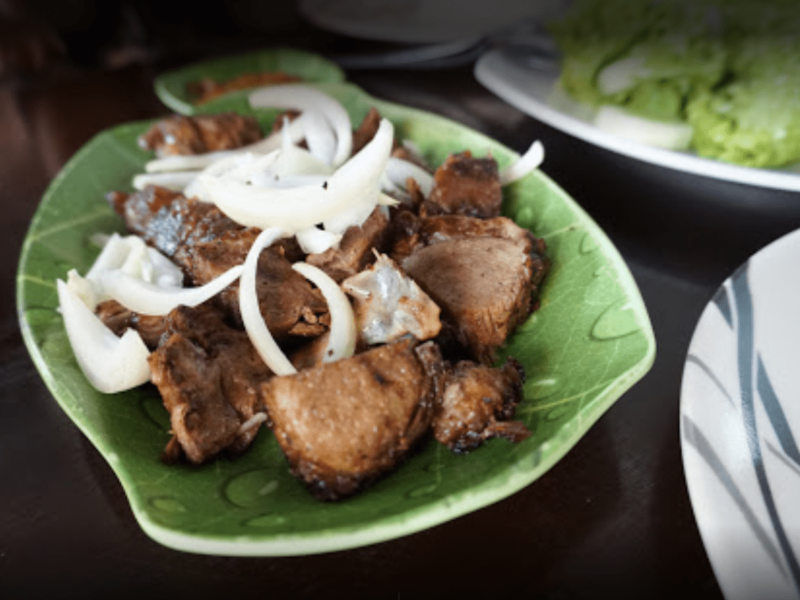 From scrumptious soups to mouthwatering stews, African meals offer a great variety of flavorful and authentic recipes. Each part of Africa has its remarkable dishes and consumption mores. It takes diverse preparation techniques and a delish combination of fresh local ingredients to make proper African food. You might think that it would take a lot of effort to browse through hundreds of eateries in Jakarta to find the one that can satisfy your appetite with real African cuisine. Good news, there's no need to go through all the troubles since we have compiled the best places in Jakarta where you can enjoy your desired delicacy of African cuisines. Whether you're just craving for the unique taste of Africa's favorite dishes or you're planning to go on a thrilling food adventure, these four places will serve and bring appetizing platters to your table anytime you feel like having an exotic feast!
1. African Food Center Nwanyi Nnewi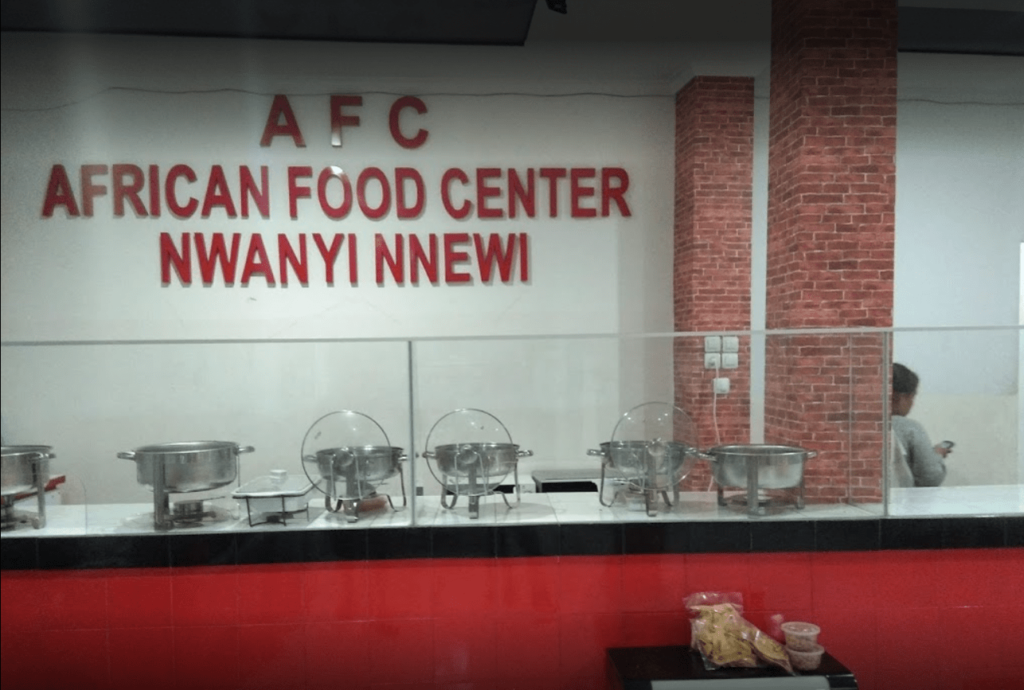 Owned by a native Nigerian living in Indonesia, you shouldn't miss the African Food Center Nwanyi Nnewi when you're talking about African Restaurants in Jakarta. No need to question the authenticity since the spices are imported directly from Africa. You would probably get confused the first time you enter the place because there is no menu book nor sign in sight. It turns out that they use some kind of cafeteria system where you have to point your finger at the food display. Feels like coming back to high school, right? Oh, another important note, just like Indonesians, Africans don't eat with spoon and fork so expect to see the absence of those when you eat there.

If Asians have rice, Africans have fufu as their staple food. Fufu is made of wheat flour that is shaped like a textured sponge cake. The taste is rather bland so you have to combine it with other dishes like soups. If you're a foodie who is not afraid of trying new things, you might want to try their bitterleaf soup which, as the name implies, tastes bitter. As for the drinks, they offer you a refreshing one called zobo. The combination of rosella, ginger, and pineapple will surely make you feel alive again!
Phone Number: 0838-7022-2272
Social Media: @nwanyinnewi.restaurants on Facebook
Address: Jl. Ks. Tubun No.66, RT.1/RW.1, Slipi, Kec. Palmerah, Kota Jakarta Barat, Daerah Khusus Ibukota Jakarta 11410
Price Range: Start from Rp 75.000-200.000
Opening hours: 11 AM-9 PM (closed on Sunday)
2. Sate Afrika H. Ismail Coulibaly
When we hear the word satay or sate in Indonesian spelling, we would think of skewered grilled meat with sauce. Sate Afrika, however, is different in a way that it is not served with skewers. Instead, it comes in large cuts of meat served with chopped onion on a plate. The meat is not heavily seasoned and juicy that it would melt in your mouth. It also comes with chili sauce to dip in but we would suggest you just dip a little bit first as the sauce is very spicy. In Africa, you can't eat the satay without loco. No, it doesn't have anything to do with craziness. Loco is fried bananas with a little amount of oil to get you the crisp without any greasy feeling.
Eating out in a grill restaurant often left you worried about the smoke. Rest assured, Sate Afrika H. Ismail Coulibaly has designed its grill in a boxed area to make sure that the smoke will not get to your shirt. So, you can rush to a meeting or meet a friend afterward without having to worry about the smell!
Phone Number: 0818-981-094
Address: Gading Food City Blok D #107, Jalan Taman Mandiri Indah, Kelapa Gading, Kota Jakarta Utara, Daerah Khusus Ibukota Jakarta 14240
Price Range: Less than Rp 75.000 per person
– Snacks and mains from Rp 20.000-320.000
– Drinks from Rp 3.000-50.000
Opening hours: 11 AM–11 PM
3. Gateway African American Restaurant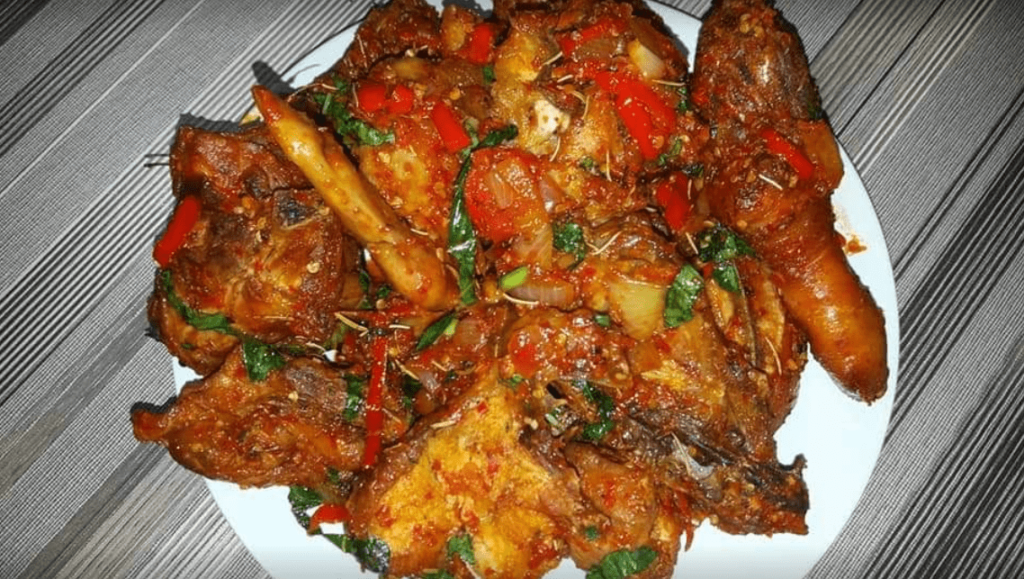 Gateway African American Restaurant is an all-rounder. Coming here, you will see a restaurant with a bar that also offers shisha. You would not find yourself looking at the clock as you wait for food because they have a billiard. One hit of a pool ball and you will forget the pain of waiting. For the food, we would recommend you to try their Ofe Ugba Soup. Native to Eastern Nigeria, ofe ugba soup is simply an okra soup with shredded oil beans.
When you're having a good meal, you might feel like you could not wait to get your loved ones to try it too. Fortunately, Gateway African American Restaurant has something in store for you. You can bring home raw African foods like egwusi, ogbono, ogiri, ugba, ukwa, red oil, and many more.
Phone Number: 0812-9166-5609
Address: Ruko Garden Boulevard, Jl. Kapuk Raya No.1, RT.7/RW.14, East Cengkareng, Cengkareng, West Jakarta City, Jakarta 11730
Price Range:
– Start from Rp60.000 per person (without alcohol)
– Start from Rp 50.000 (with alcohol)
Opening hours: 8 AM–10:30 PM
Want to know more about another foreign food? Click Here!
4. Warung Ayam Afrika
Despite its name, this fried chicken dish is one of the last dishes they put on their menu. Upon its establishment in Jalan Jaksa, the restaurant offers lamb and fried fish dishes with soups. Their interest in African food came later when the customers coming were mostly African people residing in Jakarta. After learning about African cuisine from the conversations with their African customers, they came up with the African fried chicken menu, Ayam Goreng Afrika.
The African fried chicken here is served with chopped onion on top and chili sauce. The sauce here is unique because it's a combination of two different sauces. The white sauce is made of crushed red onion, garlic, red chili, and onion. For the bottom red sauce that appears oilier, it is made of red chili pepper, seasonings, and cooking oil. In Africa, people usually eat this fried chicken with raw onion. But to adjust the taste to Indonesian taste, they let the customers decide how their onions will be. It can be raw, slightly withered, or well cooked.
Phone Number: +6281586861692
Address: Jl. Kb. Sirih Tim. Dalam No.02, RT.6/RW.5, Kb. Sirih, Kec. Menteng, Kota Jakarta Pusat, Daerah Khusus Ibukota Jakarta 10340
Price Range: Snacks and mains from Rp 1.000-100.000
Opening hours: 24 hours