Serviced apartments are slowly replacing hotels as the next ideal accommodations for vacationers and business travelers alike. That is especially true for travelers coming to the BSD area of Tangerang, with its many apartments. These apartments have the same high-quality facilities like hotels and give you more things to do (like cooking, etc.).
Read also: Top Serviced Apartments in Gading Serpong
Recommended Apartments in Bintaro
Here is our list of recommended serviced apartments in the area of Bumi Serpong Damai.
1. Kubikahomy Apartment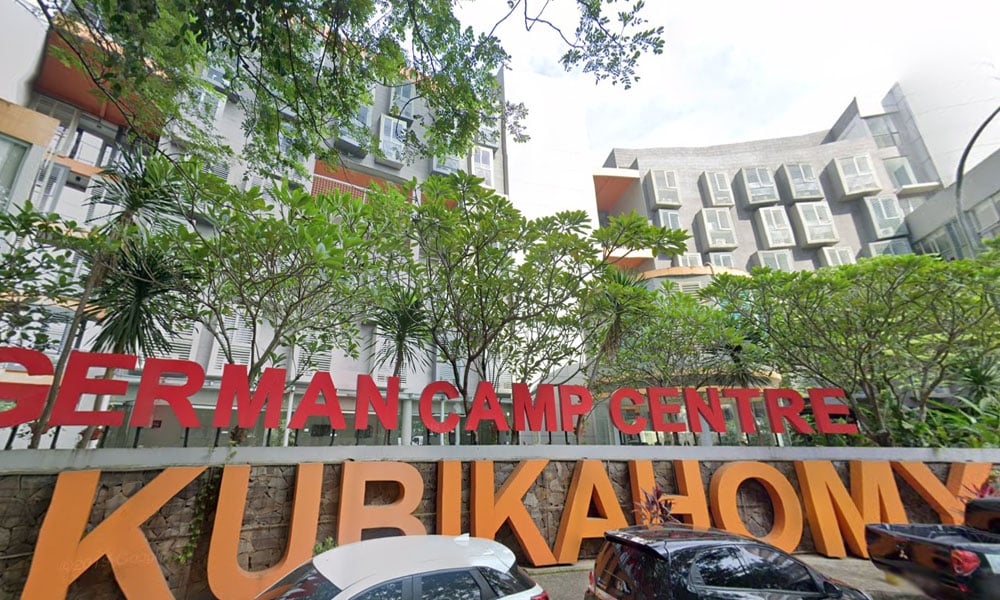 Within the BSD City complex is the EduTown area, which accommodates 63 educational institutions, including Prasetya Mulya Business School, International University Liaison Indonesia (IULI), and Swiss German University.
Therefore, it's no wonder that the state-owned PT. HK Realtindo developed Kubikahomy. It's a student service apartment which aims to house students attending the surrounding schools. However, it's also welcome to business travelers with activities centered in the BSD City area.
Kubikahomy has easy access to Jakarta, Tangerang, and other areas in the metropolitan, thanks to the BSD City tollgate. There are also two nearby commuter line stations: Serpong and Cisauk.
The area also has a shuttle bus that will take you anywhere within the BSD City area, including the Central Business District with its office buildings such as Graha Unilever and coworking spaces such as GoWork and Regus. The shuttle bus can also help you get to the Universitas Katolik Atma Jaya Cisauk that is still around the area.
Kubikahomy offers everything a student can ask for in an apartment! A fully furnished room, laundry, and weekly cleaning services, a mini gym, and a swimming pool. There's also a roof garden and a barbeque area for hanging out.
The apartment also has a shuttle bus that can take you directly to campuses around Edu Town.
Address: Jl. Margonda Raya No.39, Depok, Kec. Pancoran Mas, Kota Depok, Jawa Barat 16431
Monthly Price Range: Studio starting from Rp 3.500.000,00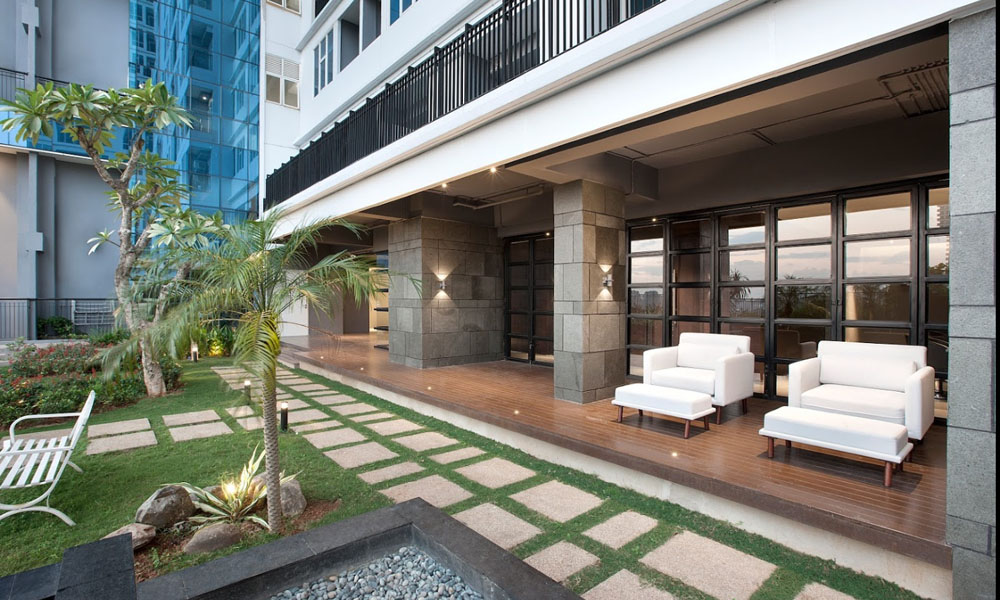 A development by PT. Aldebaran, Roseville Soho & Suite is a 3-tower exclusive apartment in BSD City. The name is Roseville SOHO & Suite because it integrates a residential apartment with SOHO (Small Office Home Office).
Standing in the BSD Sunburst area, Roseville Soho & Suite is only five minutes away from toll gates that can connect you to other parts of Tangerang (including the Karawaci business and residential area), as well as Jakarta.
The Roseville Soho & Suite has nearby shopping and entertainment venues such as Teras Kota, The Breeze, Aeon Mall, and ITC BSD. However, you definitely shouldn't miss going to the Pasar Modern BSD, which offers high-quality fresh produce of diverse origins at an affordable price. It's also the perfect weekend destination because it's a melting pot of culinary offerings.
Aside from having an infinity and children's pool, a children's playground, a jogging track, and a gym, Roseville also has a yoga lounge, a game arena, a library, a pool arena, golf swing practice, and a sky garden on every two floors.
The apartment also has a housekeeping service and its own smart unit live app.
Address: Sunburst CBD Lot 1, RW.8, Lengkong Gudang, Kec. Serpong, Kota Tangerang Selatan, Banten 15321
Monthly Price Range: Studio starting from Rp 3.500.000,00
3. TreePark Residence BSD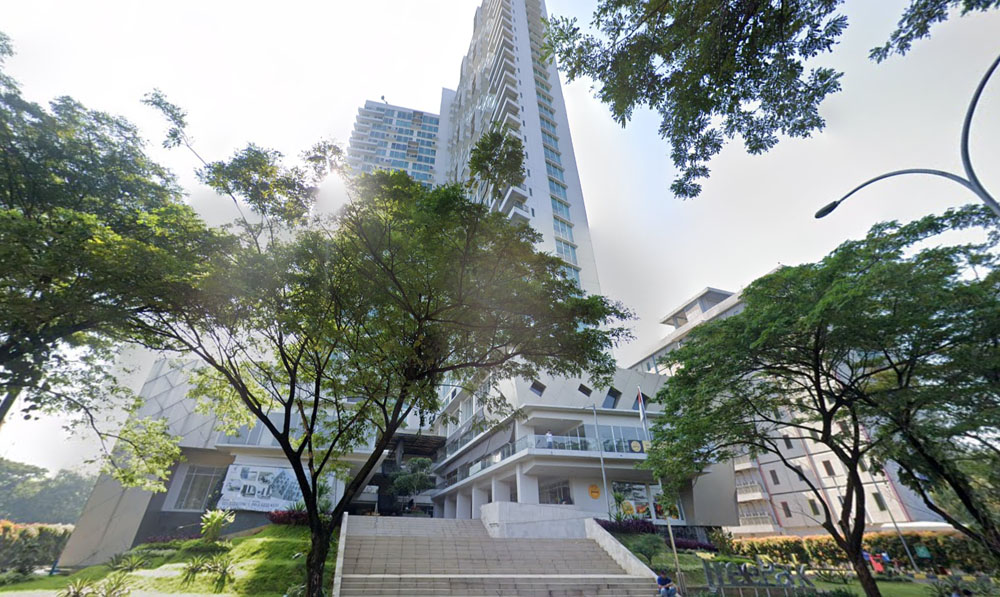 Also within the Sunburst are Of BSD, TreePark is an apartment under the portfolio of PT Pohon Artha Makmur.
It has a strategic location and access to hospitals, malls, and international educational institutions. Those make TreePark Apartment the perfect temporary lodging for singles or couples, families, or business travelers who require convenience and ease of access to every BSD area.
It's close to the Jakarta-Serpong highway, so you can easily access the downtown area of Jakarta. As well as the Soekarno-Hatta International Airport! There is also a regular Transjakarta bus that will give you a lift directly to Grogol, West Jakarta.
We recommend staying at the TreePark Apartment Serpong if you're planning to attend an event at the ICE BSD, which is only nine minutes away by car. It's also close to Central Office BSD Green Office Park, Prasetiya Mulya Business School and Swiss German University.
The TreePark Apartment has BSD's shopping centers nearby, such as the TerasKota and The Breeze (known for its top-rated restaurants). Other malls around the sunburst area are Living World and Aeon Mall, which boasts Japanese chain stores and food and beverage franchises.
Aside from being a serviced apartment with regular cleaning, TreePark also has internal facilities like a fitness center, a minimarket, a swimming pool, a food and beverage area, a shopping arcade, ATM center, and a prayer room for Muslims.
Address: Sunburst CBD Lot II/17, BSD City, Tangerang Selatan, Banten, Tangerang, Lengkong Gudang, Serpong, Lengkong Gudang, Serpong Sub-District, South Tangerang City, Banten 15345
Monthly Price Range: Studio starting from Rp 2.900.000,00
read also: Best Serviced Apartments in Tangerang
4. Akasa Pure Living Apartment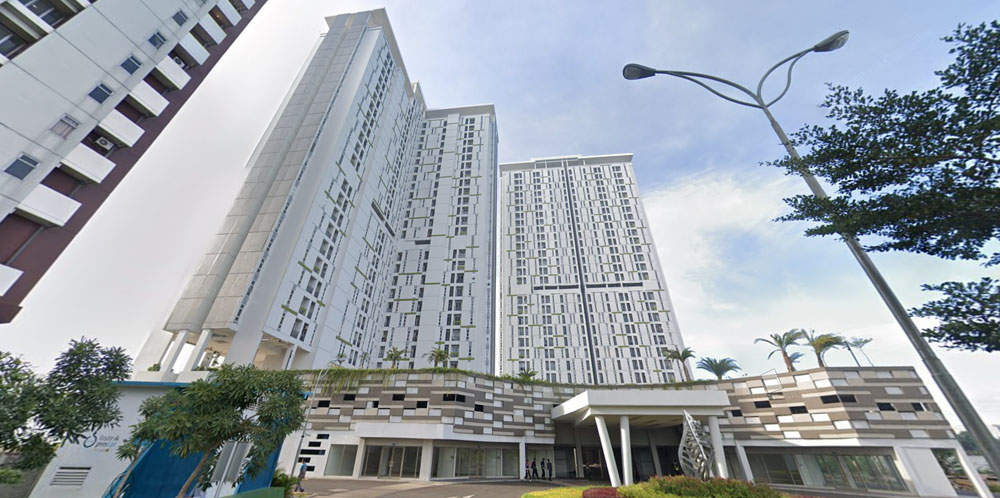 Not too far away from TreePark Residence is the Akasa Pure Living apartment, a development by Sinarmas Land. It has a strategic location near malls and business districts. Making it the perfect pick for leisure and business travelers to book short or longer-term stays.
From the apartment, you can access the JORR and Ulujami tollways and the new Balaraja-Serpong tollway, which makes it easier to reach other cities in the Jakarta Metropolitan Area. There is a shuttle bus that drives you to other parts of BSD. As mentioned before, Akasa Pure Living isn't far away from business areas and the ICE BSD Convention Center.
Shopping is also no big feat if you stay at Akasa Pure Living. The area is known for shopping malls like the Aeon Mall, The Breeze, QBIQ, and ITC BSD. You can also try out the BSD Modern Market and the Intermoda Modern market, traditional markets with modern presentations.
This apartment provides extensive sports facilities like a fitness center, a jogging track, a basketball court, and a thematic swimming pool. The apartment also has its shopping arcade if you don't feel like going to a mall.
For entertainment, you can take pictures or hang around in the barbecue area or their Sky Garden, while parents can take their children out on the playgrounds.
Address: Jl. Lengkong Gudang Timur Raya No.3, Lengkong Gudang Tim., Kec. Serpong, Kota Tangerang Selatan, Banten 15310
Monthly Price Range: Studio starting from Rp 2.100.000,00
So, which accommodation suits you best? Believe that any apartment you choose will provide you with the comfort and convenience BSD residences can offer. We hope you find the most suitable apartment for you to choose! Don't forget to check out other apartment options in Jakarta's selected area by Flokq!