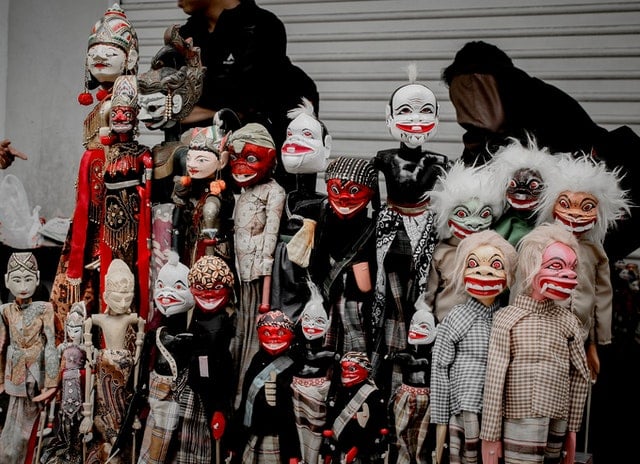 Bali
|
Local Guide
Short Guide To Puppet Show in Bali For a Cultural Experience
Puppet shows or Wayang are one of the many forms of storytelling originating in the Island of Java and Bali. Of course, as time passes the media of storytelling and conveying messages change. What used to be a common occurrence became rarely seen and hard to find. Puppet shows are also part of this cycle. But that is not to say that there is no one appreciating and constantly refining the art of Indonesian and Balinese puppet shows or Wayang. The countless museums, art centers, and theaters are a testament to Bali's identity and appreciation of history. Come see for yourself a story as old as time, with this short guide to puppet shows in Bali. 
Read also: 10 Magnificent Bali Traditional Dance Performances You Must Watch
What is Wayang?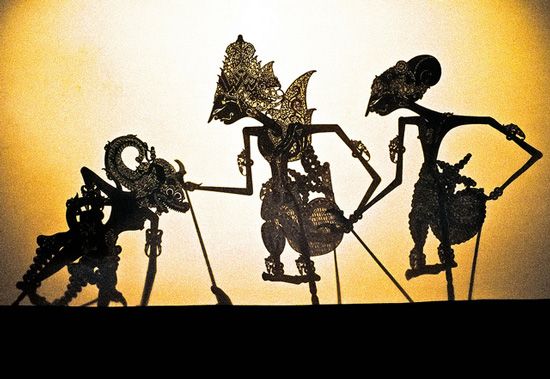 Wayang is a work of art in the form of puppet shows common within Java and Bali. Their influence and stories are derived heavily from Hindu myths and legends, but recently they can convey any story depending on the wishes of the Dalang. The Dalang is the director of the puppet show, especially in those involving inanimate and ornate puppets.
Four types of Wayang
There are actually four types of Wayang that you can find within Java and Bali. There is Wayang Kulit, Wayang Bambu, Wayang Golek, and Wayang Orang. Wayang Kulit are mainly used for shadow puppet performances due to their thin 2D oriented design, while Wayang Golek and Bambu have a much thicker appearance and are often adorned with clothes and accessories. Last but not least, wayang orang is more or less a theatrical performance with men and women displaying themselves as 'puppets' while a dalang with the help of musical entourage conveys the story.
The story shown in puppet shows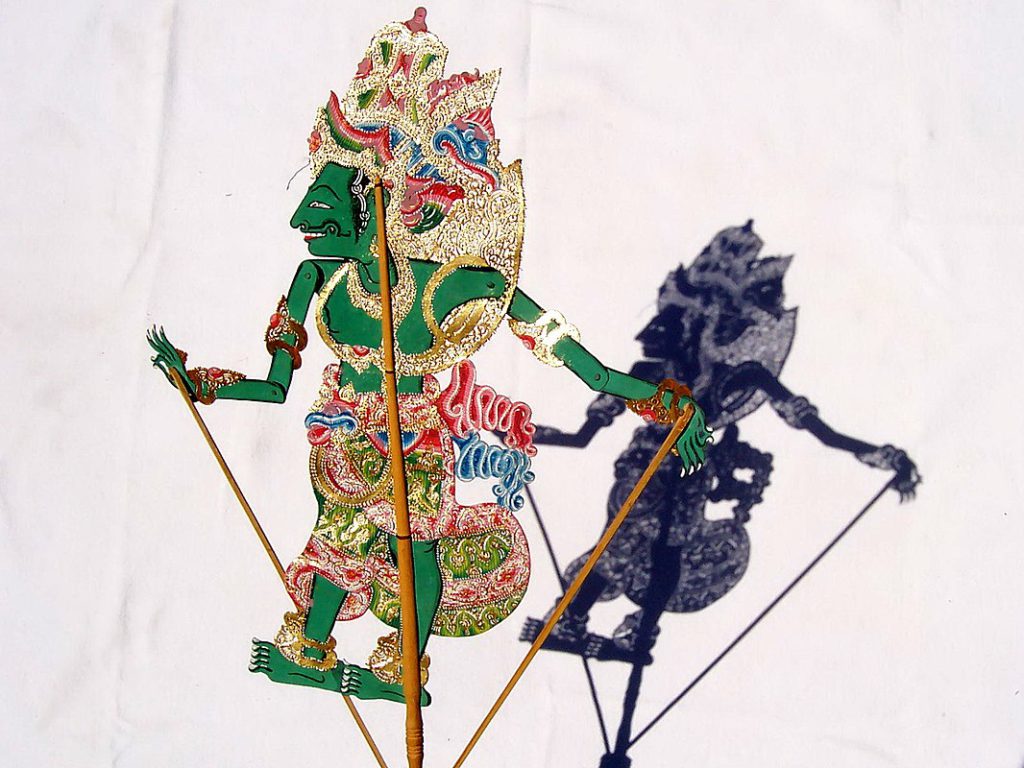 The stories that puppet shows in Bali and Java convey are mostly Hindu myths and legends or local folktales. For shadow puppets, a commonly told story is the struggle between Pandawa lima against the evil forces of Korawa from Mahabharata. Ancient Indonesian poets and storytellers add their own twist to the mix, however, by adding other characters that weren't in the original tale such as Semar and Petruk. Most characters of shadow puppets are identifiable as well, with examples such as Petruk's long nose and Semar's large hip. Another commonly known story that is often conveyed in puppet shows is the epic of Ramayana about the life of Rama and his eventual struggle against Dasamuka or Ravana.
What makes Puppet Shows or Wayang in Bali different?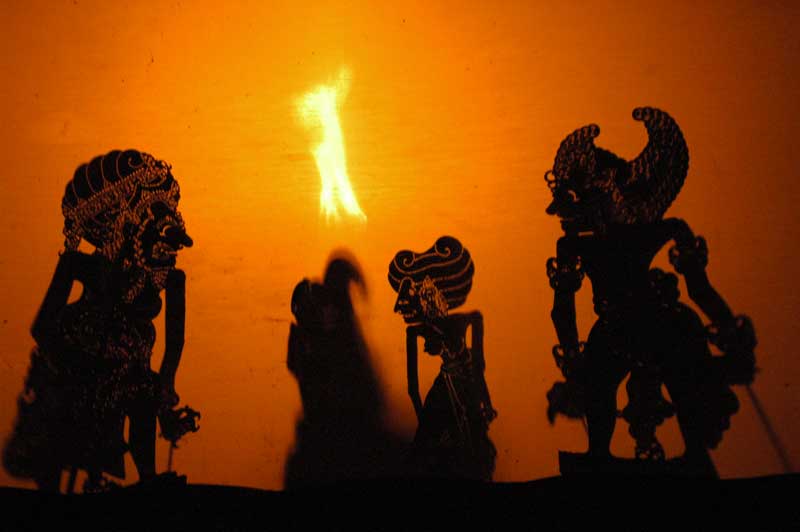 Due to Bali's Hindu Majority population puppet shows not only serve as a means of recreation, but also for religious processions. When it comes to shadow puppet shows in Bali, they are differentiated based on their time of day. There is usually one that is held at noon strictly for spiritual or religious gatherings and one at night for spiritual or recreational purposes. During the day they will not usually use torches and garment to cast a shadow. The stories that they could show using shadow puppets in Bali ranges from the stories of Mahabharata and Ramayana, traditional Balinese folklore, or even wayang stories with islamic influence.
In addition to shadow puppets, there is also Wayang Wong. This theatrical performance is not without its legends and myths. In addition to its enchanting and alluring performance, there is also a lot of beliefs and superstition surrounding it. One such belief is that someone can just follow the dances of Wayang Wong if he or she is 'chosen', even without proper training.
They also incorporate masks in their performance, making the mysterious allure all the stronger. The performance itself was not shown publicly for some time due to its sacred nature until a local artist decided to duplicate the mask in order not to incur divine wrath and let the art of Wayang Wong spread. All in all this art form has a lot of lore and mysticism to it, making it more exciting.
Where can I find a puppet show or Wayang performance in Bali?
Based on the type of puppet show in Bali, we can recommend a few locations to appreciate and watch.
1. House of Mask and Puppets Setia Darma
If you want a simple museum walk to appreciate the ornate and intricate designs of masks and puppets in Bali, you can visit the House of Mask and Puppets Setia Darma. They have a large number of mask and puppet collections from all across Indonesia. With numbers reaching up to 1300 masks and 5700 puppets.
They also have a venue and an amphitheater to hold events, so be sure to check on them whether there are any interesting events going on during your visit. Setia Darma is located near the center of Ubud and are usually open from 8 am-4 pm every day.
Address: Jalan Tegal Bingin, Mas, Ubud, Kemenuh, Gianyar, Bali 80582
2. Pondok Bambu Music
If you want to watch the puppets in action you can try visiting Pondok Bambu Music located at Ubud. Pondok Bambu music is perfect to spend your Monday and Thursday nights alone or with friends or family. Enjoy the enticing and enchanting shadow puppet theatrical performance that could not have been done without the teamwork of many individuals.
If you'd like you can even go backstage to see how the artists and theater assistants work their magic. Their prices are very cheap too, with 75k IDR per person for a chance to see their magnificent theatrical performance.
Address: Jl. Monkey Forest, Ubud, Kecamatan Ubud, Kabupaten Gianyar, Bali 80571
For Wayang Wong, you'll be hard-pressed to find that there are no public and commonly occurring performances. You'll have to venture north, all the way to Tejakula village where the dance originated, to have a chance to see the performance. If not, you can also find them dancing in festivals if you are lucky.
Read also: A Guide to Bali Traditional Clothes: The Names & Their Meaning
There you have it! A short guide to puppet shows in Bali. Hopefully this guide will give you more knowledge about Indonesian and Balinese culture. Thank you for reading.
---
Want to find a rental option for your vacation in Bali? Flokq has several rental options in Bali at an affordable price. Head to Flokq or click the button below to find out more.
CLICK HERE TO FIND RENTAL OPTIONS IN BALI