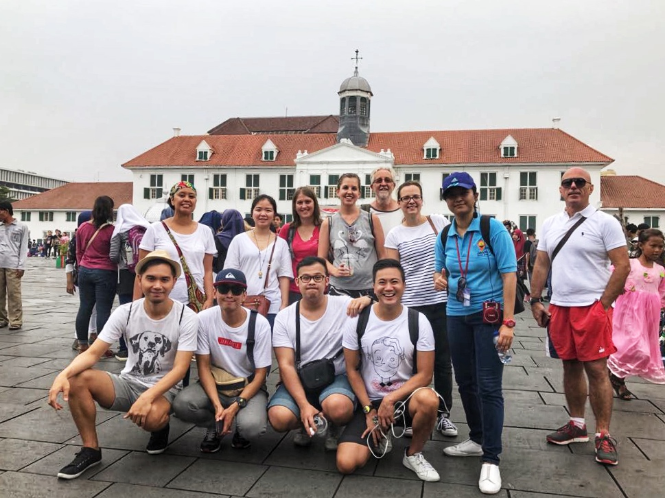 For tourists staying in Jakarta for a limited time, going on a walking tour is the best deal you can make, especially if you want to immerse yourself in local culture and life without worrying about safety. This is also perfect for those just settling in Jakarta who wants to know more about the local culture. You can probably make new friends along the way as well! To get you started, we gathered five best walking tours in Jakarta with a guide and routes! They all provide for different interests and crowds, so you'll be sure to find something you like!
1. Jakarta Walking Tour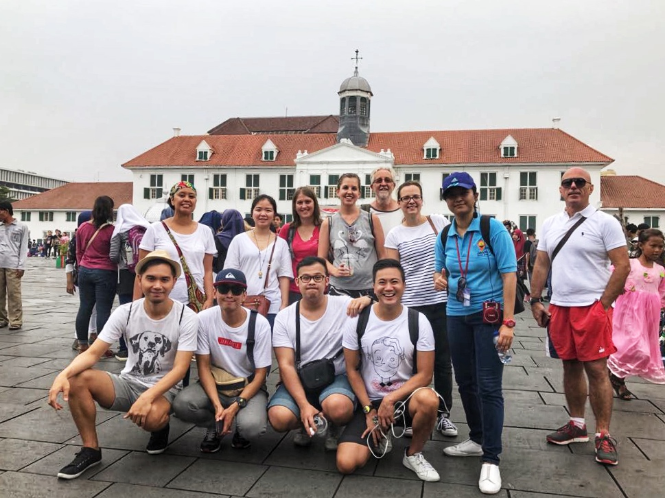 The Guides
Organized by a small team of five people, Jakarta Walking Tour is a personalized walking tour that allows you to gain a better understanding of Indonesia's capital through "local eyes". It appears on the Featured page on the Guides page on the Lonely Planet App and won Top Choice as "The Best Play" in Jakarta.
For four hours and more, this private tour will focus on one guest or one group of guests a time. They also allow guests to explore Jakarta however they want, while still tailoring them according to their seven main tour packages.
Available Tours and Routes
They have different packages divided by theme. For example, you can join the Jakarta Food Tour, where you'll be eating popular street foods and meals that Jakartans also eat daily. Here are some of the available tours that Jakarta Walking Tour has:
Jakarta Old Batavia Tour: visit Bank of Indonesia Museum, Indonesia Puppet Museum (Wayang Museum Jakarta), The Red Store (Toko Merah Jakarta), Café Batavia, culinary goods around the building, etc.
Jakarta Cultural and Religious Tour: a cultural and antique museum in Jakarta, the largest mosque in South East Asia (Grand Mosque Istiqlal), Catholic Church with neo-gothic architecture, etc.)
Jakarta Local Market Tour: fresh food markets, local shops, fish market, wholesale, and souvenir markets.
Jakarta Chinatown Tour: the community around Petak Sembilan Glodok, oldest Chinese temple in Jakarta (Toa Se Bio and Dharma Bhakti Chinese Temple), Jakarta's last Chinese governor house, the market back alleys, Chinese Mall and Stores.
And much more!
The Jakarta Walking Tour team dedicates themselves to their guests' safety, not only during the tour but even during payment, the pickups of guests, and even during interaction with locals on the tour. It's no wonder they won the Tripadvisor Certificate of Excellence 2019, aside from the endorsement from Lonely Planet.
Website: http://www.jakartawalkingtour.com/
Contact: tahu@jakartawalkingtour.com (email)
Duration: 3 hours (min), 1 day (max)
Price-range: Starting from €40 or Rp650,000.00
Social media: @jakartawalkingtour on Instagram & Facebook
2. Jakarta Good Guide
The Guides
Jakarta Good Guide is another well-organized tour group consisting of six licensed guides. People say the guides are knowledgeable, amiable, and courteous throughout while doing the tour. It's a pay-as-you-wish walking tour that rolls on both the weekdays (for regular route) and the weekends (for city and museum tour).
Available Tours and Routes
During the regular tour, you'll be able to explore Jakarta's famous areas such as Chinatown, Kota Tua (Old Town), and the City Center. On Saturdays on Sundays, however, the Good Guides will take you on tours through Jakarta's neighborhoods. The weekend and museum tours change every month, so if you follow and attend their tours regularly, you'll get to experience every corner in Jakarta! Here are some available tours that they have:
Old Town route: KOTA station – Sunda Kelapa old port (not during the night tour) – Syahbandar Tower – VOC Shipyard – Dutch Drawbridge – Toko Merah (not during the day tour) – Fatahillah Square.
China Town: Petak Sembilan market – Dharma Bhakti temple – Santa Maria de Fatima church – Toa Se Bio temple – Gloria food alley.
City Center: National Museum – Court of Constitution – National Monument – Presidential Palace – Supreme Court – Ragusa Ice Cream – Istiqlal Mosque – Cathedral of Jakarta.
And more!
Lasting around 2-3 hours, some of the more popular routes are the Old Town route and the Chinatown route. The Old Town route offers two tour times: night and day. During the day tour, you can immerse yourself in the Jakarta sun at Sunda Kelapa old port. At night, you'll be able to take pictures at the famous Toko Merah (red shop) before ending your night with warm coffee.
In the Chinatown tour, the guides will walk you through the past and present of Jakarta's Chinese-Indonesian community before finally helping you to a healthy serving of local cuisines like Sekba and water spinach noodle.
Jakarta Good Guide has a rating of 4.8 on their Facebook page, so give them a go if you're interested in meeting travelers from other parts of the world while getting intimate with Jakarta!
Website: https://jakartagoodguide.wordpress.com/
Contact: +628567669954 and jakartagooguide@gmail.com
Duration: 2-3 hours
Price-range: pay-as-you-wish (not free)
Social media: @JKTgoodguide on Instagram & Twitter
3. Jakarta NightLife Tour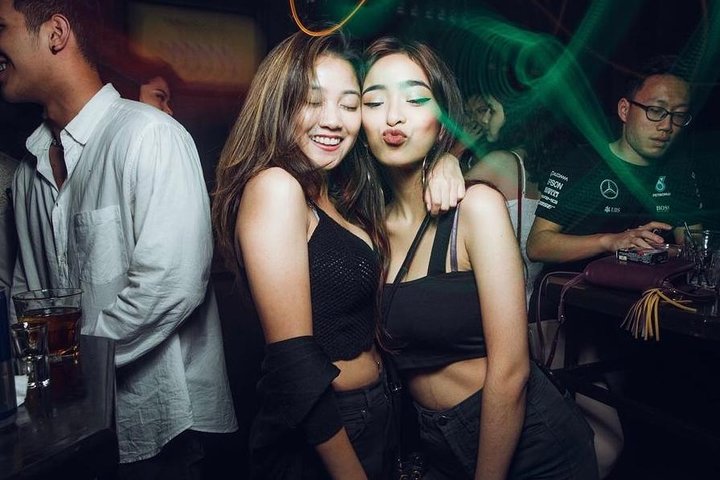 The Guides
If you're up to bar-hopping or wanting to have a taste of the nightclub scene of Jakarta, we recommend that you join Jakarta NightLife private and party (group tours) tours hosted by Jakarta NightLife Host.
Catering exclusively to foreigners in Jakarta, Vincent (the sole operator) can take you to nightlife hotspots in Jakarta. Whether you're on holiday or business trip, on weekdays and weekends, Vincent will take you on a ride to his personally recommended nightclub scenes —safety and freedom from language barriers guaranteed. Vincent is a Corporate Entertainment Consultant 10 years, people say that Vincent is more like a friend than a tour guide.
Available Tours and Routes
For four hours (and more if you take the private tour), Vincent will invite you to experience sky dining, nightclubs, bars, lounges, KTV, spas, massages, sauna, and more. Like a friend, Vincent will tailor the tour's itinerary according to your specific interests as well as others in the group. Therefore, you feel no longer alone and alien in the sprawling city's night scene. Here are some tours that Jakarta NightLife tours provide:
Private Jakarta Nightlife Tour With Personal Local Guide (21+): HARRIS Vertu Hotel Harmoni, Sky Dining, etc.
Jakarta NightLife party tour (21+): Club perform live band, DJ, bars, dining, etc.
Seemingly the only one of its kind, Vincent's Jakarta NightLife tours gathered nothing but positive personal reviews from guests. This trip, in Vincent's own words, is especially recommended for male solo travelers and small groups of friends.
Tour page: Tripadvisor
Contact: +6288709740281 and quixiaz@gmail.com
Duration: 3 hours (min), 6 hours (max)
Price-range: Starting from Rp1,493,000.00
Social media: @nightlifehost on Instagram
Go check after-hours pubs in Jakarta
4. Good Indonesian Food Tour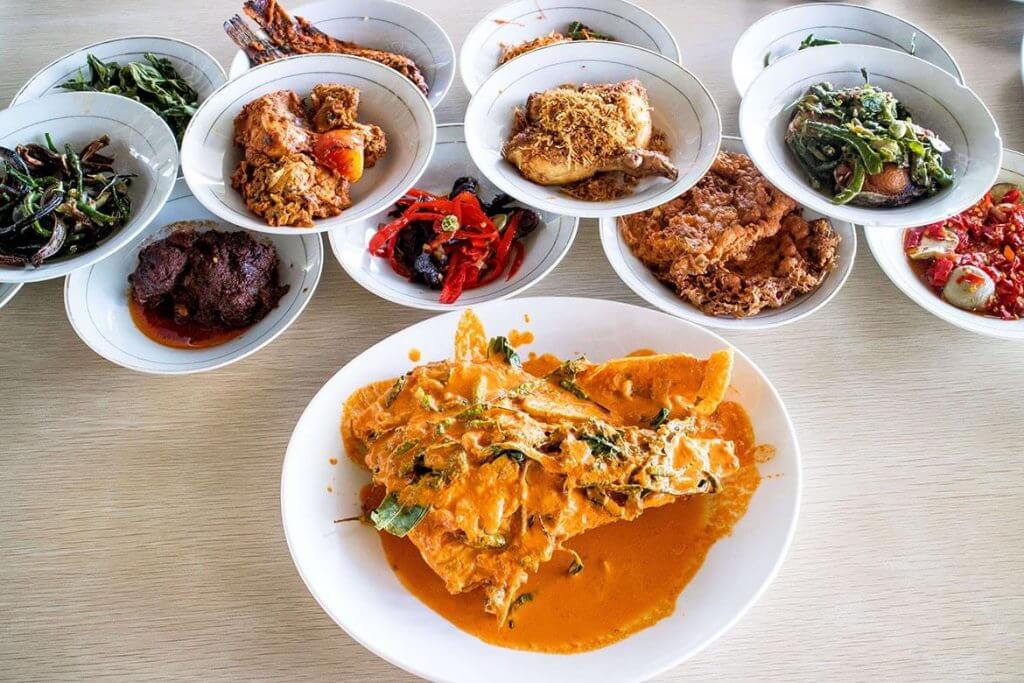 The Guides
As its name states, Good Indonesian Food Tours specializes in walking tours across culinary hotspots not only in Jakarta but also in Bali and Yogyakarta. Their guides are local people that know all the culinary goods around their town. Not only that, but the guides will also tell you more information around the food that you're trying!
Available Tours and Routes
For their Jakarta food tours, they have alluring packages such as Cikini Heritage Food Tour, Legendary Sabang Food Tour, Melawai Night Street Food, and more! Here's what you'll get in each tour:
Cikini Heritage Food Tour: you'll get to experience the saving grace of the dark Dutch colonial era like authentic Jogjan Nasi Gudeg, Peranakan Chinese-style Gado-Gado, and the legendary Soto Betawi (available with vegan and vegetarian options), etc.
Sabang Food Tour (For meat lovers): Maduran satay, Palembangese pempek, and, best of all, the most delicious rendang from West Sumatra, and more!
Melawai Street Food Tour: You will start at Jakarta's famous coffee shops and taste the hidden gem of Indonesian restaurants Lesehan-style vendors. Finally, you will end the tour with the finest martabak in Jakarta.
Taking only three hours to finish, we recommend this tour for everyone staying in Jakarta for a short or long time. Nothing can ever go wrong with culinary tours!
Also read Local Food You Should Try in Jakarta
Website: https://www.goodindonesianfood.com/
Contact: +62 8123663113 and culinarytour@goodindonesianfood.com (email)
Duration: approx. 3 hours
Price-range: Starting from €76 or Rp1,000,000.00
Social media: @goodindonesianfood on Instagram & Facebook
5. Komunitas Historia Jakarta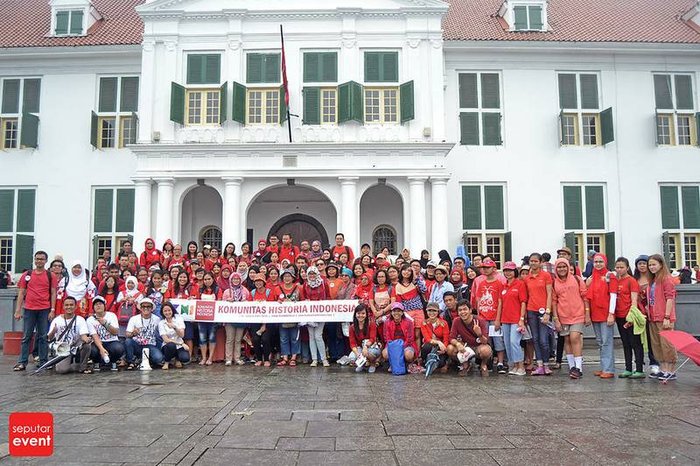 The Guides
Komunitas Historia Indonesia (KHI) is a community that focuses on tours, history, culture, and education regarding history. Members of this community are diverse but all love the culture and history of Indonesia. Over the years KHI has held many tours publicly or with members. The guides have experience in touring and some are from their own community. But they will surely give you the not-so-common information on the historical places!
Available Tours and Routes
The tours that KHI holds are all over Indonesia. Their tours are not fixed and sometimes are held randomly, they got their own agenda that you could check on their website. But they could accept requests for a tour! Their main activities are visiting old buildings, old villages, historical sites, Kota Tua, old fortresses, food tours, and more! Here is the main tour that KHI has:
Jakarta Urban City Tour: Area around Menteng, Museum Juang , Gedong Joang, Masjid Cut Mutiah, and more!
Website: http://www.komunitashistoria.com/
Contact: +62.818.0807.3636 and info@komunitashistoria.com(email)
Duration: approx. 3 hours
Price-range: Starting from Rp600,000.00
Social media: @komunitashistoria on Instagram
So there you have your top 5 Jakarta walking tours for you to know more about Jakarta's historical places! Strolling around Jakarta is fun and you could even learn new things about it! Don't forget to check out our other recommendations!
People also read Jakarta Weekend Escape: Kota Tua and Sunda Kelapa