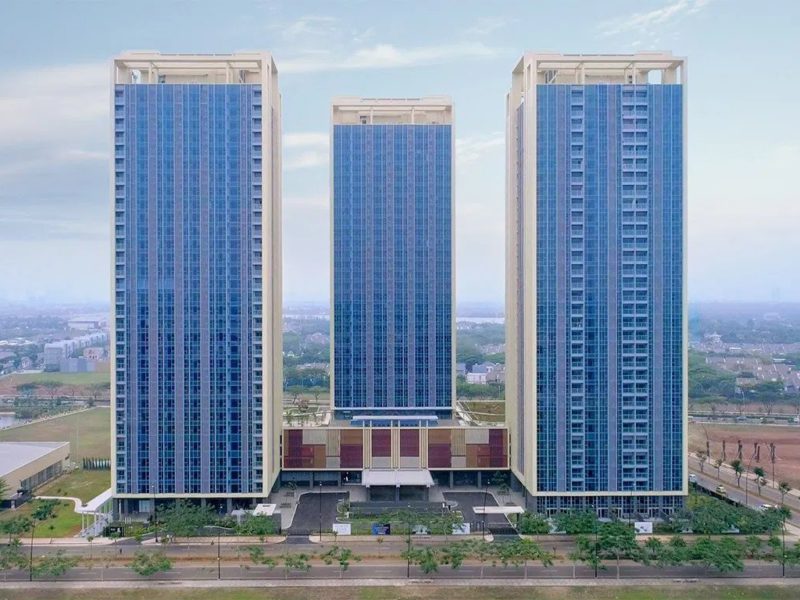 South Tangerang has become an area with rapid development. Now, this region has developed into a satellite city. South Tangerang has become one of the most sought-after locations to have a residence for its strategic location. Many business centers and pleasant neighborhoods of South Tangerang, making it also a prima donna to have a luxury residence. Nowadays, settlements like luxury apartments have sprung up in South Tangerang to support urban needs. 
An apartment with a large area and classy interior design will certainly make residents feel comfortable. Moreover, luxury apartments have various top-notch facilities and services. For example, access to many sports facilities, limited unit exclusivity, the ambiance, and security for the safety of residents. So, luxury is not just in terms of price, but also the quality that you will get in every aspect. If you are interested to find a comfortable luxury apartment in South Tangerang, here are some of our best recommendations:
1. The Accent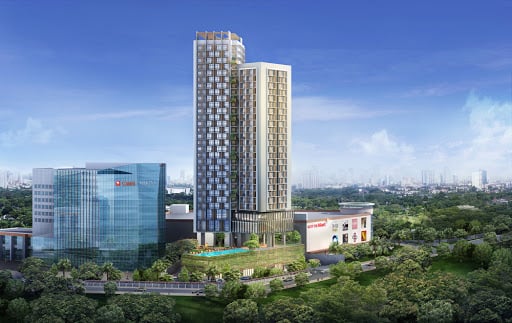 In recent years, Bintaro Jaya has grown rapidly with the arrival of thousands of new residents, mostly the middle and upper classes. The Accent is a middle-class residential apartment complex with two towers. With a total of 270 units, it was newly completed in 2019 in Sector 8 of Bintaro Jaya by the PT. Jaya Real Property Tbk group. It is located in a pleasant neighborhood with many restaurants, shops, hospitals, banks, and malls. On the other hand, there are also sidewalks and parks. Moreover, various choices of transportation such as feeder buses, trains, and highways, will support your daily activities.
The Accent's apartment building was designed by MKPL Architects, Singapore, by carrying the eco-design concepts for the entire building system and its exterior appearance. As one of the best apartments in South Tangerang, they provide high-class facilities such as the sky pool garden, lounge & bar, and barbecue area.
They provide a cozy space with nature vibes and premium feels in the 1-bedroom, 2-bedrooms, and 3-bedrooms + 1-floor plan categories. The price starts at 1,5 billion for a unit. Interested?
Address: CBD/D No.1 Jl. Wahid Hasyim, Pondok Aren, Tangerang Selatan
Phone: +62813 – 5000 – 4848
Website: https://theaccent.id
Instagram: @theaccentjaya
Read also: Best Luxury Apartments in Tangerang
2. BRANZ BSD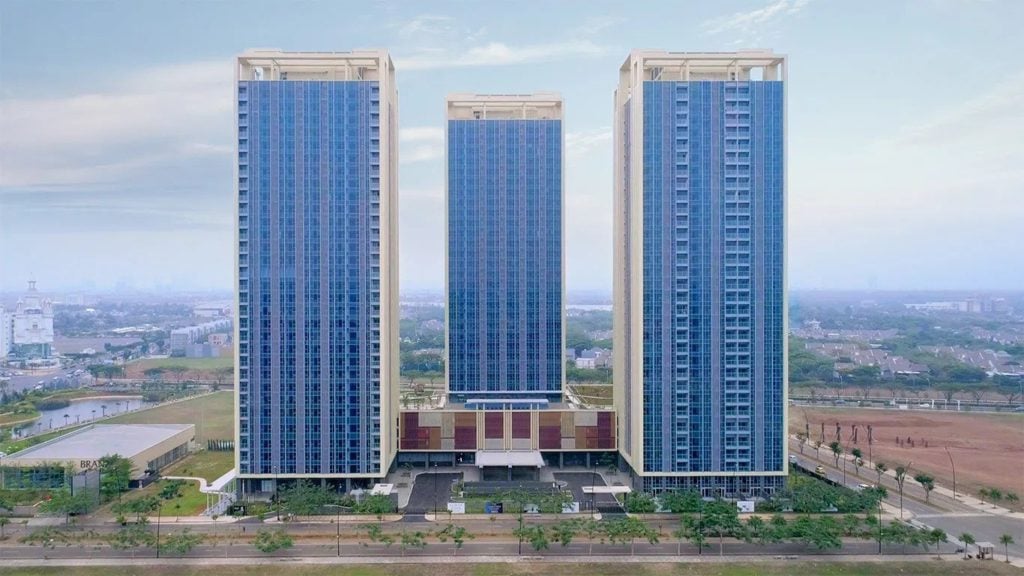 Claiming to be the first Japanese quality apartment in Indonesia, BRANZ BSD was developed based on Japanese construction standards. It presents housing with premium quality facilities, from exclusive lobbies, stellar interior design, to private lobbies and lounges at each tower.
BRANZ BSD has a total of 117 five-star facilities. For instance, at the clubhouse and ground floor, there are indoor swimming pools with warm water, baby pool spas, libraries, meeting rooms, karaoke, bike rentals, cafes, restaurants, and minimart. Meanwhile, the sky podium has a gym, a gymnastic studio, an outdoor swimming pool, a bar and gaming room, a party room, a study room, an indoor playground, and a lawn playground.
This apartment is located in the heart of the central business district of BSD, close to the entrance and exit of toll roads. Besides the easy access, BRANZ is also close to malls, offices, educational facilities, and entertainment centers. To sum up, they offer a 1-bedroom unit with prices starting at Rp. 1,2 billion and a 2-bedrooms unit for Rp. 1,9 billion.
Address: Jl. BSD Boulevard Parcel 55F, Grand CBD BSD City, Tangerang Selatan
Phone: +6221 – 5089 – 8990
Website: https://www.branz-bsd.com
Instagram: @branzbsdofficial
Read also: Things to Do in South Tangerang
3. Bintaro Plaza Residence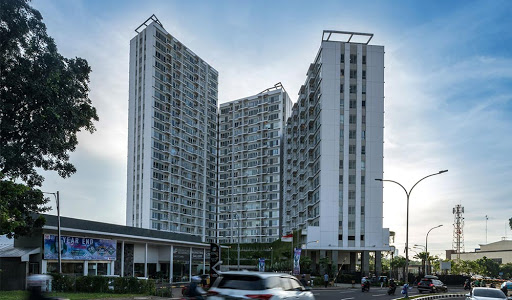 Located at the icon of Bintaro, Bintaro Plaza, this apartment is in a complex that combines retail, hotel, business center, educational center, SOHO, and commercial areas. Therefore, it makes it easier for residents who have a myriad of activities. Moreover, it is close to supermarkets, malls, culinary spots, and many more. In addition, this apartment is also close to Pondok Ranji Commuter Line Station. This certainly makes it easier for residents to use public transportation.
This apartment is also designed for active and dynamic residents. The bridge that connects the apartment tower, SOHO tower and Bintaro Plaza makes it easy for residents to access facilities without having to get out of the apartment area. For example, they have a minimarket, swimming pool, security, and CCTV for 24 hours, a multipurpose hall, gym, and smart access card.
Above all, with its strategic location and pleasing facilities, Bintaro Plaza Residence offers an affordable price. Of the 930 units offered from studio types to 2-bedrooms, the price starts around Rp. 1,25 billion.
Address: Jl. Bintaro Utama III Sektor 3A, Pondok Aren, Tangerang Selatan
Phone: +6221 – 2921 – 0000
Website: https://www.bintaroplazaresidence.com
Instagram: @bintaroplazaresidences
So, those are our top 3 recommendations of the best apartments in South Tangerang which you can choose to live in. Which one do you like the most?
Before deciding on one of the apartments, make sure you review the location and the facilities provided. Check out this article for a list of things that you should consider before choosing an apartment. Good luck!