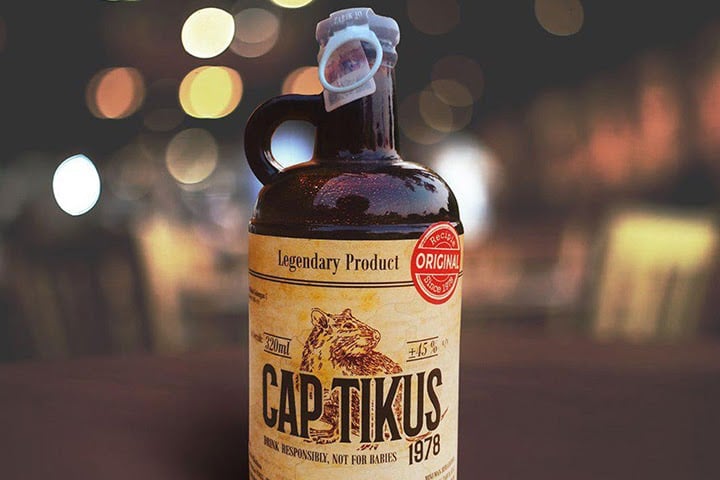 Local Guide
Cap Tikus Drink: An Almost Extinct Historical Drink
Cap Tikus drink is a testament to the diversity and richness of Indonesia's history. However, like most cultures and languages, Cap Tikus Drink is almost in danger of being swallowed up by the times due to changes in people's perceptions and habits. Then how do they survive? Take a look!
What is Cap Tikus?
Cap Tikus is an alcoholic drink typical of the Minahasa people. This drink has been around for a long time ago. This drink was often drunk by aristocrats and kings. In addition, the Minahasa people used to use Cap Tikus drink in their customs. It is said that the host is obliged to present the Cap Tikus when receiving guests while singing "Pour the Cap Tikus O host". This drink clearly has a long history. Then, how do you make it?
People also read: Ultimate Guide to Indonesian Anggur Merah (Amer)
Cap Tikus Drink Mix
Cap tikus drink is made by distillation of palm trees in the form of sap water. In the local language, this liquid is called saguer. Sap water is usually taken from the top of male palm trees which have stamens. Cap Tikus' alcohol content is 40 to 45 percent.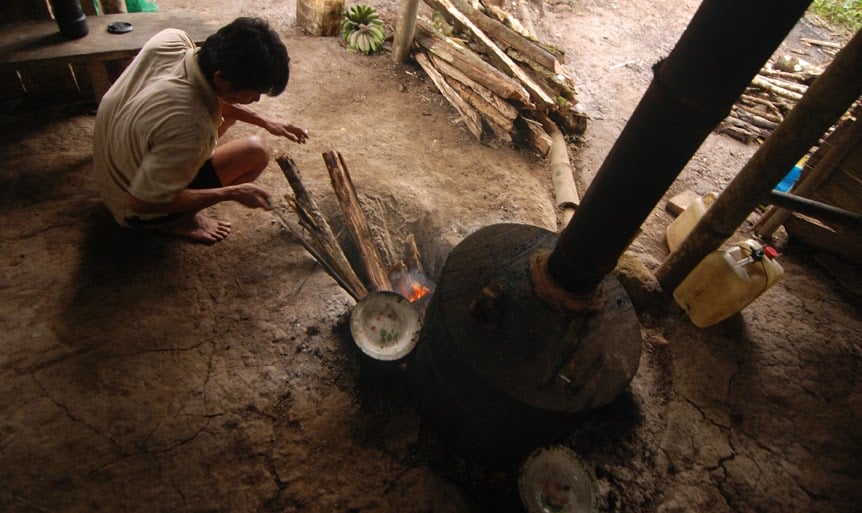 How to make traditional cap tikus drink?
Making Cap Tikus drink traditionally takes a long time and is tiring for nira farmers. The process is as follows:
1. Make bamboo with finger holes to climb a palm tree
To tap saguer or sap water, farmers must first cut and perforate the bamboo that can reach the top of the palm tree. This tree can grow to 25 meters long with an average of 10 meters.
2. Lean the bamboo against the palm tree to climb it
After the bamboo is finished perforating, it will be leaned against a tree to be used for climbing. This process can be a little dangerous because if farmers are not careful, accidents could happen.
3. Tap the surface of the palm tree
After reaching the top of the sap tree where the stalk is located, the maker will use a machete and knife to tap the stalk. This process should be done every morning or evening for 3-4 days for maximum results. The sap must also taste sour to make Cap Tikus. If there is sweet sap, it must be allowed to stand for a day so that it becomes sour.
4. The juice is distilled
After the 3-4 days have passed, the maker should have collected a lot of acidic juice. The sap is then distilled by the stove under the local name of porno. Don't worry … it's not that kind of porno. This process is carried out using firewood and large gallons as a container for sap water and takes approximately 2 hours.
Note that 1 gallon of cap tikus has to be made with 6 gallons of sap. And the first two Cap Tikus distilleries are the most in-demand, with the nickname cakram.
Seeing the traditional process, you can see how difficult the process of making this Cap Tikus drink is. Plus there is a small chance that accidents can occur when climbing a palm tree. Although there is a distinct taste in drinking traditionally made drinks, it is undeniable that this process takes time and effort for the saplings.
But that is not the only thing that threatens this traditional Minahasa drink.
People also read: 6 Popular Indonesian Cigarettes
Why is Cap Tikus threatened with extinction?
Over time, Cap Tikus are threatened with changing times. This is due to several things, namely the negative perceptions of the Indonesian people and even the local Manado community towards alcohol. Let us explore why this happened!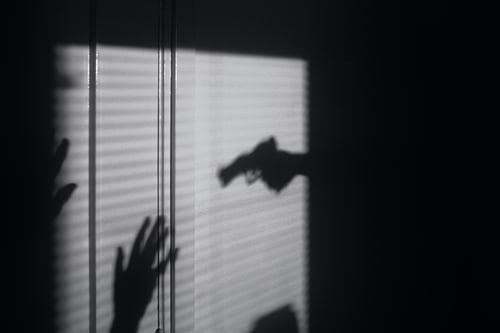 'Dangers' of Cap Tikus drink
In the past, the Cap Tikus drink or its previous name, sopi, was used as body warmers and encouragement for farmers to start the day. The Minahasa people in the past have also known about the dangers of consuming excessive Cap Tikus. But today, Cap Tikus like other liquor is used as a source of outlet for the difficulties and anxiety that a person experiences. Therefore, there have been incidents where Cap Tikus was the source of calamity or accidents.
Seeing this, the government and the regional police of North Sulawesi are spreading the slogan "Brenti Jo Bagate", which means to stop drinking alcohol. This slogan was used because the local police concluded that the Cap Tikus drink was often drunk by criminals. In other words, this slogan is used to reduce the crime rate. In addition, cases of people dying from drinking too much Cap Tikus can also be found.
Is Cap Tikus drink illegal?
Because of its reputation, people will think that Cap Tikus drink will be banned by the government. However, the good news is that this drink has been legalized since 2019. This is thanks to the hard work of the government and the people of South Minahasa to protect the welfare of sap farmers. In addition, this legalization is also caused by the modernization of the process of making and distributing Cap Tikus drinks. However, keep in mind that not all Cap Tikus brands are legalized, so before buying make sure to check the distributor of the Cap Tikus drink you want to buy.
Cap Tikus Drink Manufacturers and Distributors
The evolution of a culture or tradition due to the challenges of the times is often encountered. Likewise, this typical Minahasa drink. In the process of modernizing the production of this drink, the South Minahasa Regency Government is working with PT. Cawan Mas to improve the production and distribution flow of Cap Tikus while ensuring the welfare of the sap farmers.
PT. Cawan Mas also released a Cap Tikus beverage product called 'Cap Tikus 1978'. The modernization of production has made Cap Tikus safe for consumption. The difference between this process and the traditional process lies in the refining process and the increase in total production. The differences between traditional and modern production are as follows.
1. Modern manufacturers can produce more quantities of Cap Tikus
In the modern cap tikus drink production scheme, Nira farmers become suppliers with a payment of approximately 4,500,000 per month. They will supply raw Cap Tikus which will be put into large gallons with a capacity of up to hundreds of liters. This is much more profitable for the palm sap farmers, compared to the 6 to 1 yield from traditional manufacturing.
2. Distillation process that ensures safety
Like liquor in general, many fake Cap Tikus drinks are circulating in the community. Because of this, many accidents have occurred due to drinking fake Cap Tikus. Now, the producer PT. Cawan Mas ensures Cap Tikus is safe to drink by improving the quality of the distillation process, where hazardous chemicals such as lead and mercury are filtered from liquids. This makes Cap Tikus much safer for consumption. In addition, this safety guarantee was also confirmed by BPOM.
Thanks to this modernization, Cap Tikus has become a target for some regions in Indonesia. Especially, in Papua. In addition, Cap Tikus drinks also expand its market abroad, namely China. That's great, huh!
Variations and prices of Cap Tikus Drinks
With modernization and assistance from the government, people can consume Cap Tikus at a good price and quality. Want to buy? It turns out that this typical Minahasa product can be purchased at a fairly cheap price, you know. The price of a mouse stamp on the market ranges from 95,000 to 140,000 rupiah. There are two types of flavors that can be tried, namely Original and Coffee, with a size of 320 mL each. Another product that can be purchased is bartender sachets for easy consumption.
Where Can We Buy Cap Tikus Drink?
Purchasing Cap Tikus drink can be made online through your flagship online shopping site. Stock availability will also not be a problem. So, don't worry about running out. You can enjoy this historical drink easily and cheaply.
People also read: A Guide To Local Indonesian Liquor
Let's help preserve this Indonesian product and culture! However, always remember to take responsibility for consuming alcoholic products such as Cap Tikus drinks.