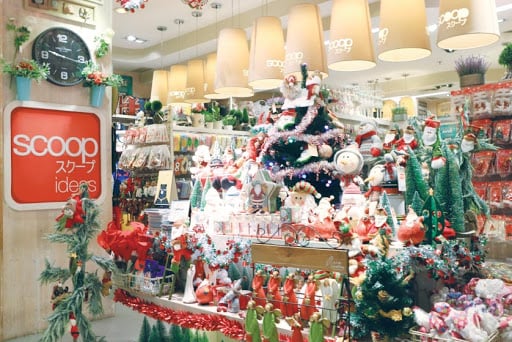 Local Guide
7 Best Places to Buy Christmas Decoration in Jakarta
Christmas, one of the most magical times of the year, is going to loom in no time and we won't even realize it! It's time to get into the holy, festive spirit. When we talk about Christmas, one thing that shouldn't be taken away is the winter, as the term 'White Christmas'. Because Indonesia is a tropical country, we will never get a winter season. So let's make our own winter wonderland with your selected Christmas decorations – big fir tree, twinkly lights, shiny baubles, boughs of holly, and sparkling ornaments. But in Jakarta, where is the best place to buy Christmas decorations? Worry not, because we have listed some of the best places to go to buy your festive Christmas decorations. Check out our curated list of Christmas decoration-stores!
1. Pasar Asemka
Pasar Asemka is one of the biggest wholesale markets in Jakarta. This wholesale market is always one of the most chosen places when you want to go big shopping, as their price is always way cheaper than any other place. Pasar Asemka is always packed with customers, especially if a festive celebration is coming near such as Christmas. In December, you will find a lot of Christmas decorations at Pasar Asemka with mind-blowing cheap price tags. There are plenty of decorations to choose from at Pasar Asemka during Christmas, such as fir trees, baubles, ornaments, and even fairy lights. Here is a tip from us if you decided to shop at Pasar Asemka, wear comfortable clothes, wear comfortable footwear, bring cash, and bargain for even cheaper prices for the kind stuff you're going to buy!

Address: Jl. Asemka, RT. 3/RW.6, Pinangsia, Kecamatan Taman Sari, Jakarta Barat, DKI Jakarta 11110
Operating Hours: 08.00 – 18.00 WIB (Monday – Sunday)
2. Mangga Dua Mall
Another go-to place when you want to buy Christmas décor is Mangga Dua Mall in North Jakarta. You can get various types of Christmas decorations at Mangga Dua Mall. There are fir trees, bells, ornaments, baubles, and Santa Claus dolls. The price range is very diverse. Some are quite expensive, but the price that they offer at Mangga Dua Mall is relatively cheaper than the one that usually sells in department stores at elite malls. You can bargain to buy wanted items that you might think too expensive. It doesn't hurt to try, right?
Address: Jl. Mangga Dua Raya No. Dalam, Mangga Dua Selatan, Sawah Besar, Jakarta Pusat, DKI Jakarta 107306
Phone Number +6221 6126000
Operating Hours: 10.00 – 18.00 WIB (Monday – Sunday)
3. Pasar Tanah Abang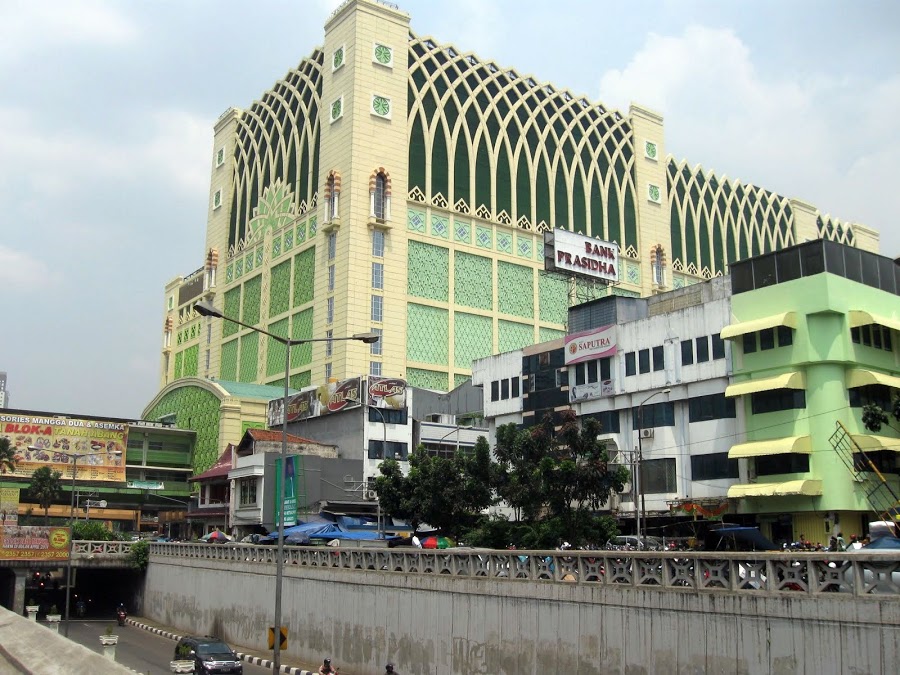 Pasar Tanah Abang is one of the biggest wholesale markets in Jakarta. It is located in Central Jakarta. If Christmas is approaching, and you want to buy some décors that will fill your house with Christmas spirit, Pasar Tanah Abang is your place to go. Pasar Tanah Abang is mostly known as a place to get textiles at low prices. Although they are famous for textiles, It is not the only thing that they sell. Once you've entered Pasar Tanah Abang, you will see countless stores that sell different kinds of things. Obviously, they do have some Christmas décor stores, and their price range is relatively cheap!
Address: Jl. Pasar Tanah Abang No. 7A, Kampung Bali, Kecamatan Tanah Abang, Jakarta Pusat, DKI Jakarta 10250
Operating Hours: 06.00 – 16.00 WIB (Monday – Sunday)
4. ACE Hardware
ACE Hardware is a famous hardware retailer in Indonesia. Although the name itself states that they are a hardware store, but worry not, they also offer good quality Christmas décors. They offer Christmas trees, sparkly ornaments, and fairy lights. However, ACE Hardware has a relatively higher price range than any of the places mentioned above. They have a lot of stores in Jakarta, mostly inside elite malls such as Mall Kelapa Gading, Kota Kasablanka, Grand Indonesia, Gandaria City, Pondok Indah Mall, and others. However, if you don't have time to shop directly at the store, you can buy them online at their website, and they will get shipped right to your door.
Website: https://www.ruparupa.com/ace
5. Informa
Informa is a one-stop shopping destination that focuses on selling furnishing products for your house. Not only that, but they also sell other kinds of stuff too such as Christmas décors. They mostly sell Christmas tree and the ornaments that you might need for a fun Christmas party. Whilst shopping for Christmas décor, don't forget to shop for other decorations that will make your house even prettier! Informa has its store spread all across Jakarta. You can find Informa at malls such as Gandaria City, Kota Kasablanka, Grand Indonesia, Central Park, and others. You can also buy other Informa's product from their website as well!
Website: https://www.ruparupa.com/informa
6. Scoop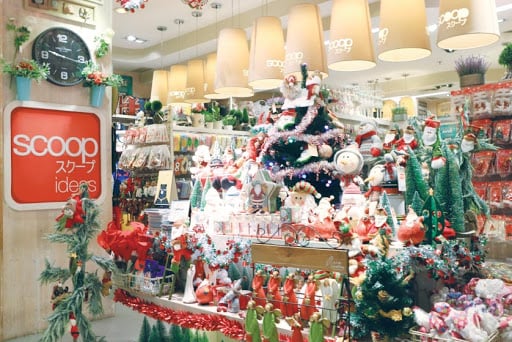 Scoop is a Japanese-inspired decorations store, hence you have nothing to worry about not finding any Christmas decorations at Scoop. Although they do not have a lot of choices for Christmas tree, you get the whole store for your Christmas décor selection. You will be able to find any kind of bits and bobs that are needed to make your Christmas decoration beautiful. Scoop is surely a heaven for a décor maniac. Although the price at Scoop is more on the expensive side, they are probably worth it because of the exquisite details in their décor. Their stores are located at several malls across Jakarta, such as Mal Ciputra Jakarta, Kota Kasablanka, Mall Taman Anggrek, FX Sudirman, and others.
Social Media: @scoop_ideas on Instagram
Read also : Online Grocery Stores in Jakarta
7. Miniso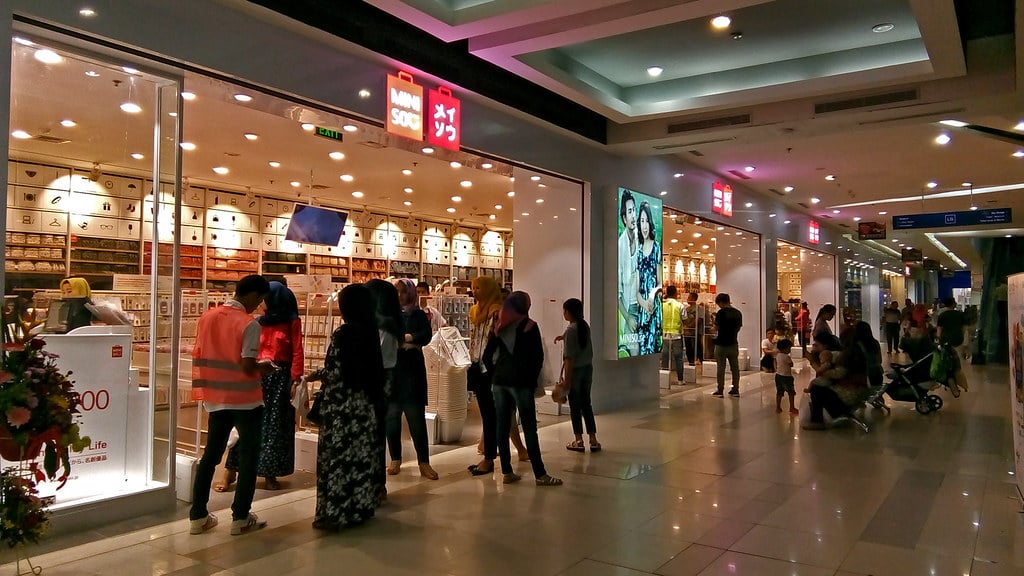 Miniso is another one-stop shopping destination. They sell any kind of stuff, from household appliances to accessories. Their product is mostly Japan-inspired. At Miniso, you will be able to find various accessories, decorations, ornaments, even Christmas trees. Don't expect Miniso's Christmas tree to be big in size, as they offer the little cutesy ones. They got cute designs for their products, and the best thing is that their products are relatively cheap. However, they don't feel as cheap kinds of stuff, because the products are made from good materials. Miniso stores are located in several malls across Jakarta, such as Pondok Indah Mall, Lippo Mall Puri, Central Park, Plaza Semanggi, and others.
Social Media: @minisoindo on Instagram