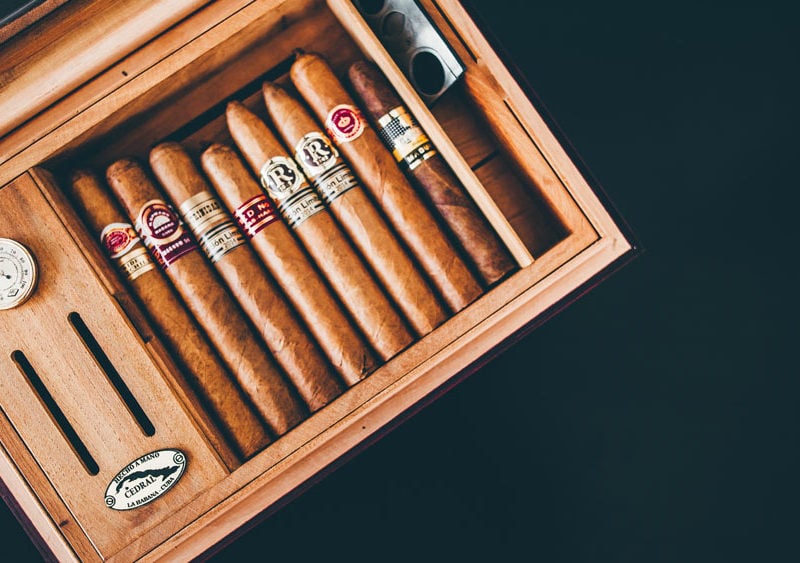 For some of you, smoking cigars is better than smoking cigarettes. Not only it takes a longer time to enjoy, but it also gives you different kinds of relaxing sensations. Usually, the good quality of cigars made of 3 ingredients from Indonesia, Cuba, and Brazil. If you want to shop for some cigars in Jakarta, be it online or offline, we have some great recommendations for you. We also recommend great places for meet-up while smoking cigars. Take a look!
Read also: Popular Pod E-Cigarettes in Indonesia
6 Popular Indonesian Cigarettes
Top 8 E-Cigarettes Shops in Jakarta
1. Javan Cigars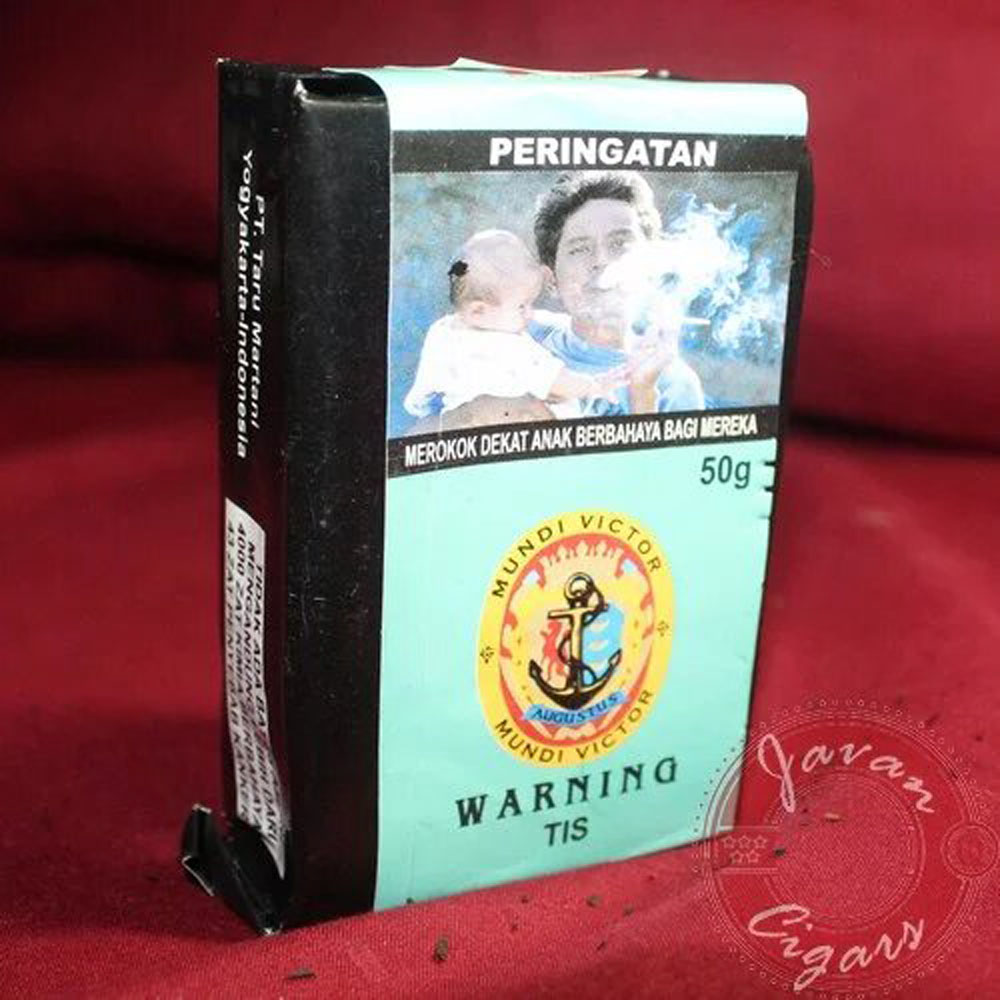 Javan Cigars is an online E-commerce acts as a platform where you can order tobacco or cigars online. Customers can choose a wide range of cigars with a wide range of varieties. They promise to be fast in shipping, only sell the high quality of tobaccos, finest tasting tobaccos and believe that customers first. It also gives free shipping to some areas with minimum purchases. It also offers several things such as coffee, cigar accessories, pipes, pipes tobaccos, IQOS & Heetsticks, pipe accessories, and others.
Website: https://javan-cigars.com/shop/
Whatsapp: +628987899980
2. Dayana Tobacco
Dayana Tobacco was established back then in 1997, by Yadie Dayana who was currently working for his hotel business. He is actually very passionate about cigars and decided to open his own cigars business called Dayana Tobacco. There are several types of Dayana cigars that he created, which are: Dayana Robusto, Dayana Petit Robusto, and Dayana Corona Gorda. This Dayana brand also has a tagline which is " the real Indonesian cigars". In Dayana, customers can buy pipe tobaccos, rolling tobaccos, cigars, fine cigars, and many more accessories. In Dayana, you can also get a community where you exchange ideas and information about tobaccos or cigars.
Address: Jl. Bakti No.10, RT.6/RW.4, Kec. Kby. Baru, Kota Jakarta Selatan, Daerah Khusus Ibukota Jakarta 12180
Whatsapp: +62087787772070
E-mail: dayanatobacco.online@gmail.com
3. Havana Gallery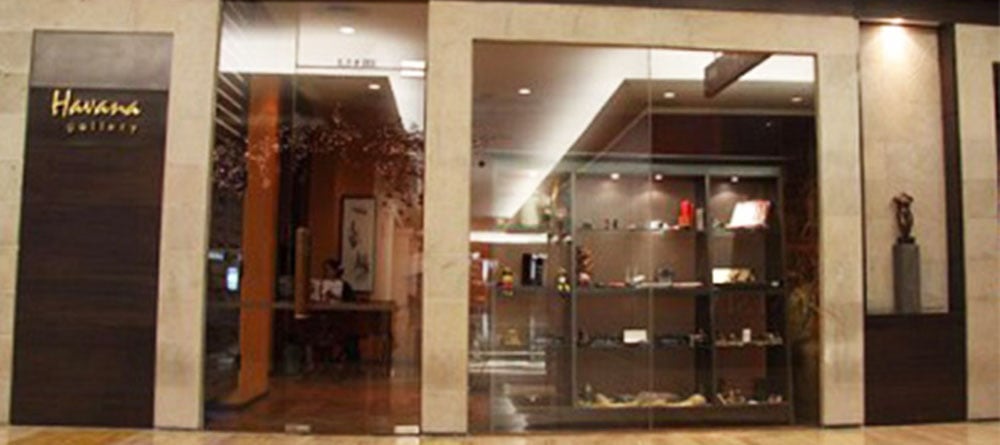 Havana Gallery is one of the retail shops in Indonesia that sells cigarettes. It is currently one of the most leading wholesale markets of cigars in Indonesia. Even from the outside, you can judge that it only sells the high quality and premium cigars, knowing that it also located in an elite shopping center which is Plaza Indonesia. The concept of Havana Gallery is also to act as a lounge where customers can sit, order foods or drinks and even enjoy live music on certain days.
E-mail: infohavana@gmail.com
Phone Number: +622131931766
Address: Plaza Indonesia Level 3 – Jalan M.H. Thamrin No.28-30 RT.9/RW.5, Gondangdia, Menteng, Jakarta Pusat – 10350, DKI Jakarta, Indonesia
4. Wismilak Cigars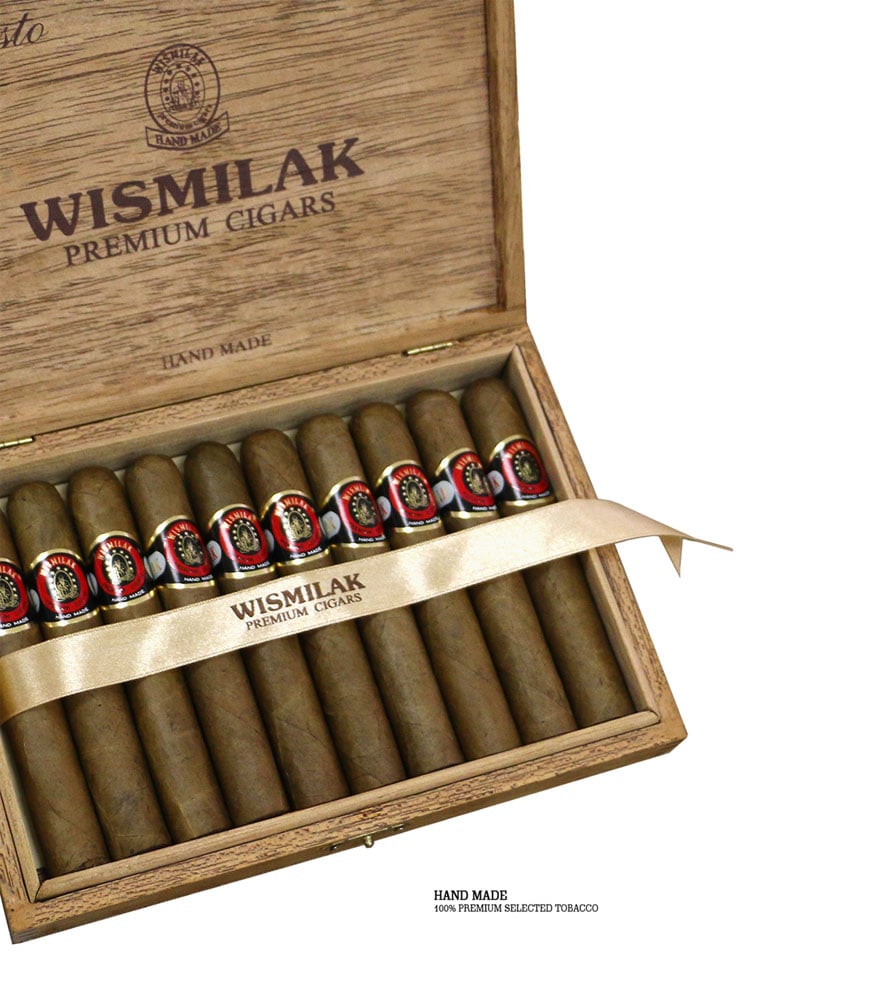 Was established by the founder of PT Gelora Djaja Indonesia by 2 individuals, Lie Koen Lie and Oei Bian Hok in 1962. It thrives to make fine cigars that thrill & the soul. In 1967, it won the first international awards for quality and taste in the industry of clove's cigarettes. It also ranked in the first place in Europe. This company also supplies high-quality raw materials for the production of tobacco products around the world. This company also selected individuals who possess talents, desire, and dedication to be trained as Cigar Craftsmen.
Wismilak offers a high-quality line of cigar variety to ensure that your cigars are properly cared for and made with great authentic eastern style.
Address: Grha Wismilak Jl. Dr. Soetomo 27, Surabaya, East Java, Indonesia
Phone Number: +62-31-2952899
Website: http://www.wismilakcigars.com/
5. Tranquilize Dynamite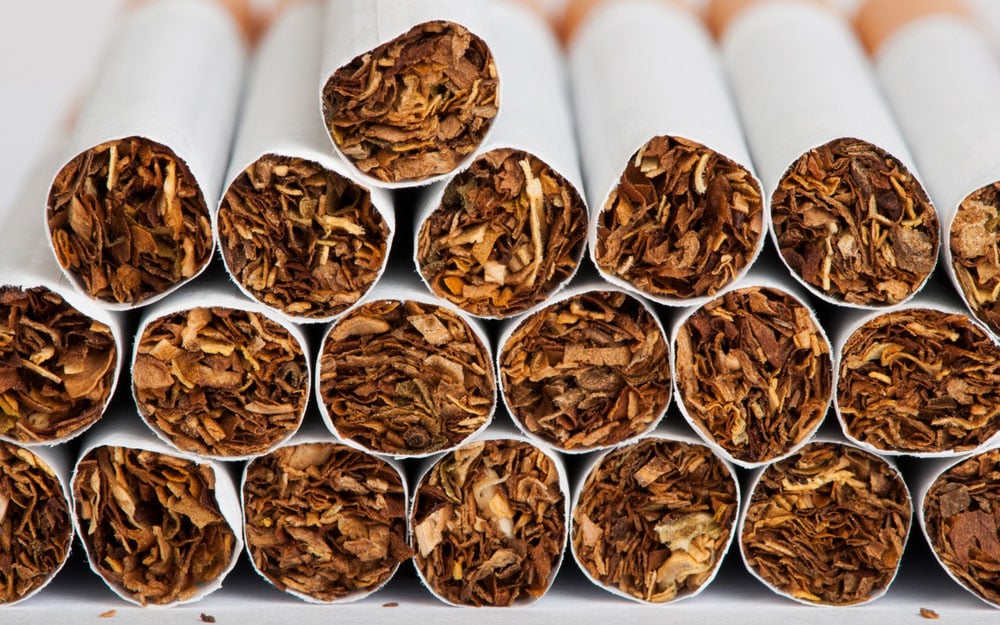 Located in Pasar Santa, South Jakarta is a shop that sells tobacco and paper with International and local brands. Their main products are Dynamite & Raw. They also offer accessories, glass pipes, and other imported things that you can try. It also sells its blend tobacco that you can try with high quality. Quality and taste are their main selling points. Their motto is customer first so expect to shop the best tobacco or cigars here. You can visit their offline store to choose on your own.
Address: Pasar Santa Blok AKS-105, Jl. Cipaku 1, Petogogan, Kebayoran Baru, RT.5/RW.4, Petogogan, Kec. Kby. Baru, Kota Jakarta Selatan, Daerah Khusus Ibukota Jakarta 13350
Phone Number: 0812-2345-61420
6. Churchill Wine and Cigar Bar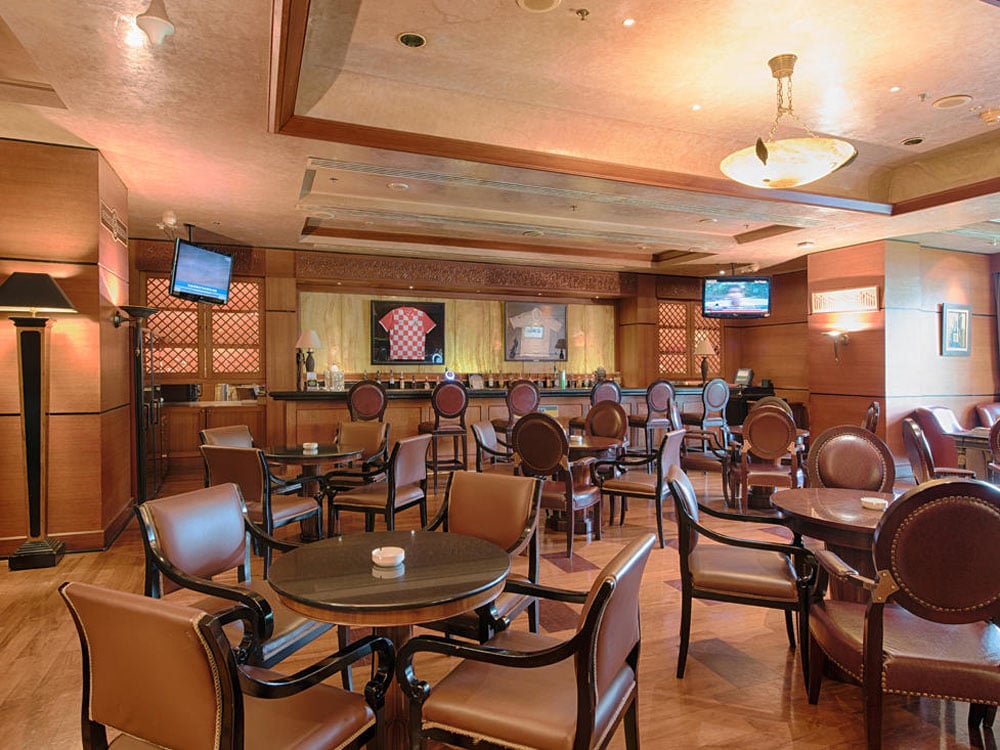 If you are looking for a cozy place to hang out with friends, meeting with your colleagues to have a drink, and smoke cigars then this place might be for you. This lounge offers a wide selection of cigars and wines. You can also enjoy a game of billiard and chess with wide TV that keeps you updated with sports events around the world. They also open for reservation or book if you want to have space. Lots of expats come here to enjoy the ambiance and spend the night. The place is very accessible and strategic, good to visit after lunch or while meeting.
Address: Hotel Borobudur Jakarta Jl. Lap. Banteng Selatan, Ps. Baru, Kecamatan Sawah Besar, Jakarta, Daerah Khusus Ibukota Jakarta
So, what do you think? Ready to buy some cigars and relax a bit?