Local Guide
The Dim Sum Journey: 4 Best Places for Dim Sum in Central Jakarta
Dim Sum is one of the most popular dishes in the world. Originated from China 2,500 years ago, the popularity of Dim Sum is never dimmed. For decades, the Chinese traditional food has spread throughout Indonesia. Dim Sum is a bite-sized steamed dumpling with various fillings and ingredients inside like chicken, pork, prawns, and vegetables. The purpose of the bamboo steamer is to keep the heat of the Dim Sum because the best time to eat the Dim Sum is while the dish is steaming hot. It is a dish that most people consider for a simple yet full meal.
Taking an example from one of the cities in DKI Jakarta, Central Jakarta, being the center of the city, its no wonder that there are many culinary places here and you can find more than five authentic Dim Sum restaurants in the Thamrin area only! You don't need to go all the way to China to taste the authentic Dim Sum! If you live in Central Jakarta, you can easily hop on to the Dim Sum places in Thamrin by using public transportation, online transportation, or your own vehicle. Here we curate the best Dim Sum places in Central Jakarta that you can visit anytime.
1. Lamian Palace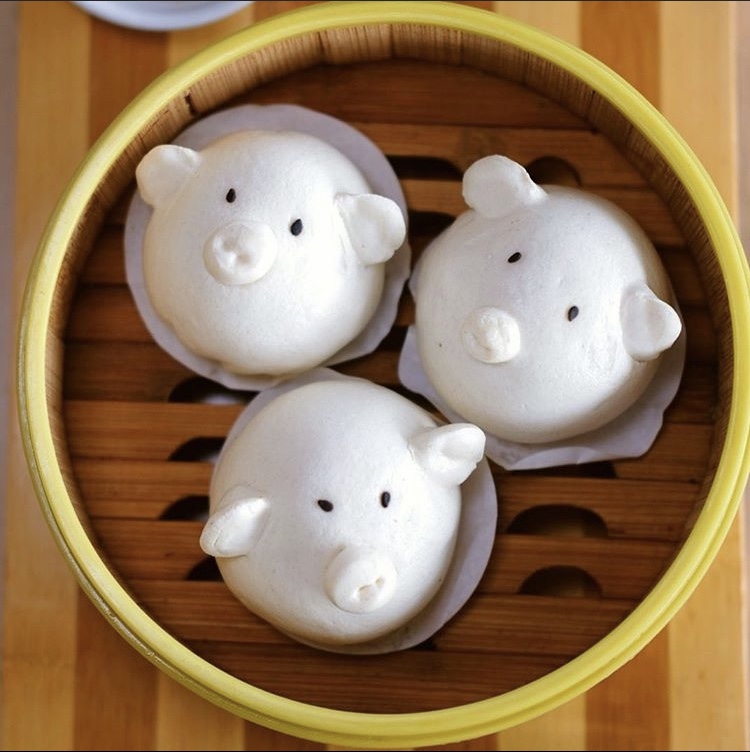 Lamian Palace is a casual dining restaurant focusing on Chinese cuisines. Compared to other Chinese restaurants in Central Jakarta areas, Lamian Palace is the most affordable one yet the taste is nowhere near ordinary. This is why the restaurant is always crowded with people who want a taste of Chinese food, even though the ambiance is less "Chinese" rather than other Chinese restaurants in Central Jakarta. The taste of the Dim Sum is still very legit and authentic, it's worth eating there. The Dragon Pao with Durian Fillings, Steamed Minced Pork & Chives Dumplings, Ha Kau, and Scallop Siew Mai is the chef's recommendations on this restaurant. You can get a portion of Dim Sum for Rp20.000 – Rp30.000 only. Lamian Palace is a perfect place to have a Dim Sum day before payday!
Address: Grand Indonesia Mall, Lantai 5, Sky Bridge, Jl. M.H. Thamrin No. 1, Thamrin, Jakarta, 10310
Social Media: @lamianpalace on Instagram
Price Range: Rp140.000 for two people
Opening Hours:
Monday – Thursday (10.00 AM – 10.00 PM)
Friday (10.00 AM – 10.45 PM)
Saturday and Sunday (10.00 AM – 11.00 PM)
how do you feel about Italian restaurant? find out more here
2. Li Feng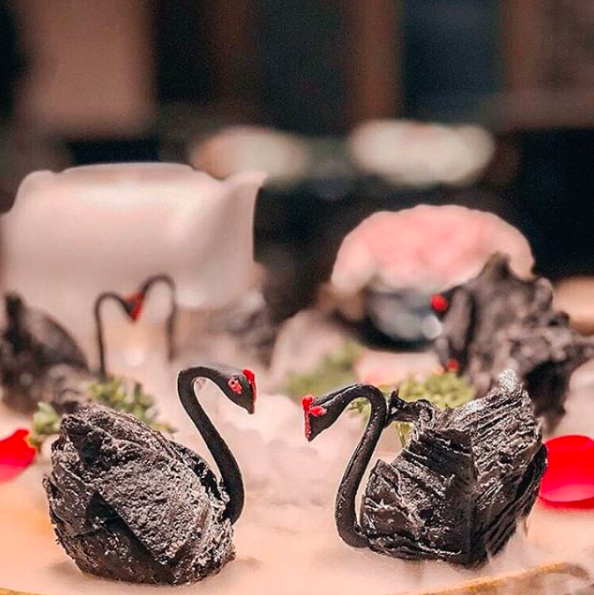 Li Feng is a Chinese fine-dining restaurant owned by Mandarin Oriental Jakarta. The place is known for its Cantonese cuisine in a culturally authentic ambiance. They offer many kinds of Dim Sum from the traditional ones like Xiao Long Bao, Siu Mai, and Chicken Pao and the contemporary ones such as Deep-fried Swan Dumpling with Black Pepper Duck Meat, Steamed Mushroom Bun with Foie Gras Fillings, and Deep-fried Fresh Dalian Abalone Tart. For a Chinese fine-dining place, this restaurant is relatively more affordable compared to the others. Therefore, this place is always fully reserved on weekends and Chinese New Year. Make sure to book a table in advance to make sure that you get to dine at Li Feng.
Address: Mandarin Oriental Hotel, Jl. MH Thamrin, Thamrin, Jakarta 10310
Phone Number: +6221 29938825
Price Range: Rp500.000 for two people
Opening Hours: Monday – Friday (11.30 AM – 02.00 PM, and 06.00 PM – 10.00 PM)
Saturday (11.00 AM – 03.00 PM, and 06.00 PM – 10.00 PM)
Sunday (11.00 AM – 02.30 PM, and 06.00 PM – 10.30 PM)
3. Imperial Shanghai Lamian & Xiao Long Bao
Imperial Shanghai Lamian Xiao Long Bao is a non-halal Dim Sum restaurant located in Plaza Indonesia Mall. This restaurant is a casual-dining place, but the taste of the food and the ambiance are authentic. Just like the name of the restaurant, the highlights of the restaurant are the Shanghai-style Chicken Xiao Long Bao and Chicken & Crab Meat Xiao Long Bao. Other than the Xiao Long Bao, the Steamed Wonton and Shrimp Lumpia are also the signature dishes of the restaurants. This restaurant is quite popular for the people in Jakarta, with its relaxing wooden interior, its the perfect place to take your family, friends, and partner for a simple yet luxurious meal. Due to the high demand in this place, we recommend you reserve a table beforehand to make sure that you get to eat in this place at your desirable time.
Address: Plaza Indonesia, Lantai 1, Jl. MH Thamrin, Thamrin, Jakarta, 10310
Phone Number: +6221 39835100
Price Range: Rp. 450.000 for two people
Opening Hours: Every day (10.00 AM – 10.00 PM)
4. Jia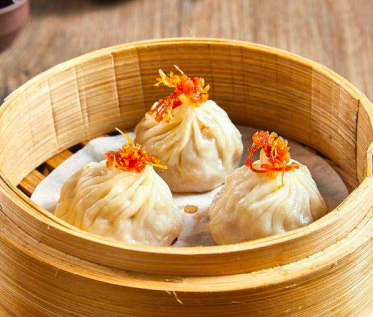 Jia is a Chinese fine-dining restaurant managed by Shangri-La Hotel. You have to come here several times to try all of their Dim Sum, cause hey, no one can finish 35 kinds of Dim Sum in a go, right? They offer selections of baked, steamed, and fried Dim Sum which you can choose according to your liking. Jia has three specialty Dim Sum which you should try, because, the signature dishes must be their best weapons, correct? The signature Dim Sum dishes are Steamed Pork Siew Mai Topped with Abalone, Steamed Shrimp Dumplings with Bird's Nest and Tobiko, and Steamed Seafood Dumplings topped with Goose Liver and Fresh Scallop. At Jia, you get what you pay. Albeit the higher price, the taste, and the quality of the Dim Sum will be worth the price you pay.
Address: Jl. Jend. Sudirman No.kav. 1, RT.10/RW.9, Karet Tengsin, Kecamatan Tanah Abang, Kota Jakarta Pusat, Daerah Khusus Ibukota Jakarta 10220
Phone Number: +6221 29229999
Price Range: Rp600.000 for two people
Opening Hours: Every day (11.30 AM – 02.30 PM, and 06.00 PM – 10.30 PM)
curious about best ramen restaurant in Jakarta? click here
So, there you have some of the best Dim Sum places in Central Jakarta. We hope you enjoy these Dim Sum restaurants! Explore other Dim Sum places all around Jakarta in our Dim Sum Journey articles! Or check out our other restaurant recommendations on our blog!