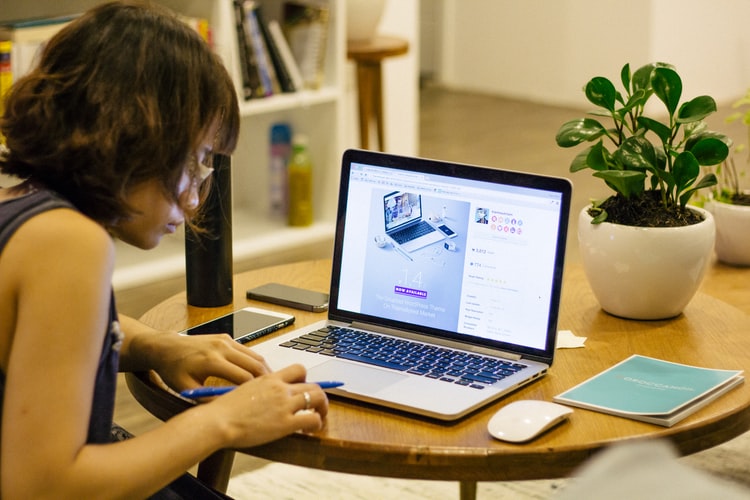 Staying In
Creating a Focus-Friendly Workspace in Your Apartment
Working from home is not the same as typing on your laptop while laying on your bed. What it does mean, however, is moving your office to your apartment. That means you need to turn your desk into an actual work station where you'll be focused enough to get all your tasks done. Not sure how to do it the right way without turning the apartment upside down? Here are some hassle-free tips for setting up a workspace in your apartment (focus-friendlier than a cubicle!)
read more about Common Facilities in Jakarta Apartments
1. Prepare your Equipment
The first thing you want to do is gather all the equipment you're going to reach out for while working. You don't want to leave your work station too often just because you forgot to bring a pen or USB.
Begin with electronics. Your laptop and charger are a must, but what about other equipment you're going to need for those online meetings? So not only will you need to check if your Wi-Fi is working well, but you also need to see if your webcam is serviceable. While you're at it, test your headset. If you need to invest in a headphone with a better microphone, go for it!
The one thing you can't go without is stationery. With most of your work done on a laptop or PC, focus on the stuff you need for note-taking. For that, we recommend that you only take out two notebooks or agendas at a time so it won't clutter your desk (especially if you're working with bulky reference books and folders). Instead of bringing an entire mug full of pens, take out several pens and pencils along with an eraser and some highlighter pens. You can also stock up on post-its as well. Ditch folder organizers entirely or put them under the desk. Don't let them intrude on your workspace.
2. Find your Ideal Workspace
Now's the time to tag a spot for your work station. Here are some criteria for the right space so you don't have to wander around your apartment for too long (it's much simpler than you think!):
Good lighting day and night (preferably where you can catch some sunlight)
Good air circulation. Avoid dusty places especially if you're prone to allergies.
Comfortable temperature. If you can't afford to have your AC turned in your apartment throughout the day, at least have an electric fan installed
Good internet connection. If you've stayed long enough in your apartment, chances are you probably know which spots are the best.
Most importantly, remember that you're aiming to build a permanent workspace. This means you need to take into account every possible distraction should you choose a particular workspace. Every place has it's own perks and disadvantages, but you'll also be learning to sort and minimize those distractions as we walk further down this list.
read more: Coworking Spaces in Jakarta for Your Start-up Needs
3. Set Up Your Station
Theoretically, this is the part where you get to drop all your knick-knacks and start cracking. But finding a flat surface just to put your laptop on can be a struggle when your apartment is all cluttered. So, just this once, start on cleaning your chosen desk and make it clutter-free (and keep it that way!)
Next, try sitting on your chair to see if it's comfortable enough. This infographic made by IWIF provides you with tips on building an ergonomic sitting arrangement.
"Work with what you have" is your mantra, so don't wait until you buy an expensive ergonomic desk chair. Instead, use cushions or adjust the height of your chair. If you're using a low desk or a folding desk, make sure you have back support (like the side of your bed). We don't recommend you to sit on your bed, though!
Now's time to add some spice onto your desk. Find greens soothing? Go for it! Put a small pot of cactus or terrarium. Need that framed photo of your family to keep you motivated? Throw it in. Anything goes as long as your space doesn't get overtaken.
To keep you extra organized, put a desktop calendar or a small weekly schedule book beside your laptop. You can also hang a whiteboard with a to-do-list or a timeline chart on the wall in front of you
Getting lost in your work doesn't mean you're allowed to neglect your health. Stay hydrated. Keep a box of bottled water or filled tumblers (for the more environmentally-conscious) in your reach. A mug of tea or coffee is also welcomed for that much-needed boost of caffeine.
Pro-tip: If you can't go on for two hours without snacking, opt for litter-free options such as pouring out snacks from their wrappings and put them together in a partitioned container. You'll also want to keep your desk and laptop stain-free, so keep that in mind when you're reaching for a bag of Cheetos.
4. Get Rid of Distractions
Keep distracting stuff out of your line of sight. It could be the fridge or even video game consoles. Most importantly, stay out of bed. Work with the bed facing your backside.
People all over Instagram like to video cats lying on their keyboards or dogs jumping to their laps during video calls. As cute as their antics are, they are what they are: a distraction. Keep your pets out of the room during work hours and only check on them during breaks or feeding times.
For people with housemates, communicate to them that you won't be available on work hours. Be clear that you want minimal noise or distracting movement around you during those times. (We trust that there'd be no problem if no kids are around, but you might need to put in some effort if your roommate is less understanding about the situation!)
So there you have tips on turning your apartment into a workplace! When building your workspace, keep it tailored to your personal preferences and needs. You'll also need to commit to maintaining your workspace as you'd do with your office. With the proper setup, you too can increase productivity at home even without supervisors looming over your shoulder!
find out more on How to Choose An Ideal Apartment