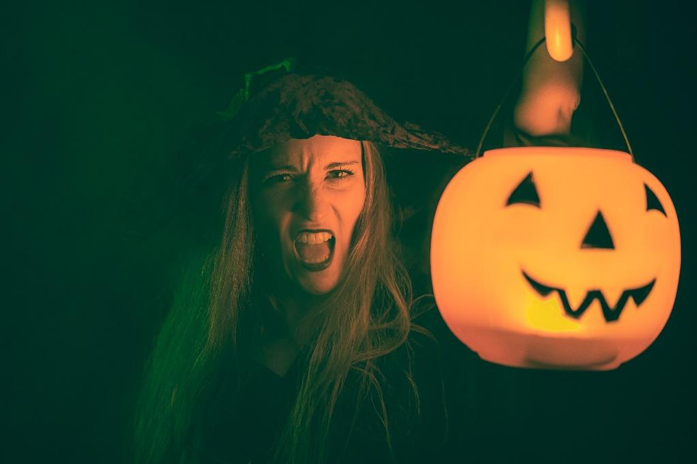 Others
18 Halloween Costume: The Cutest and Most Unique
"Trick or treat?" Surely you already know the slogan above is the hallmark of events with Halloween costumes!
The Halloween event itself is one of the celebrations on October 31 to honor people who have passed away. Initially, this was a Celtic tradition, you know, but now this event is one of the annual events celebrated in almost all parts of the world including Indonesia.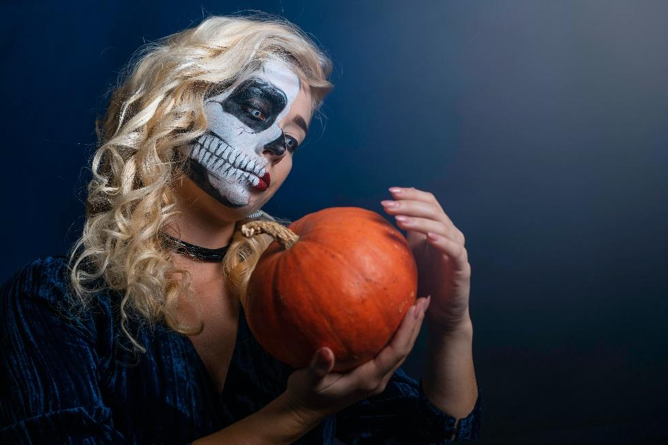 Due to the large enthusiasm of Halloween fans, there are many clubs / cafes / restaurants in Indonesia that celebrate the day by holding Halloween costume parties. Even for the best costumes, usually get prizes too.
For those of you who always celebrate annual events from Halloween, don't get confused about costumes. We give you 18 unique Halloween costume inspirations to add to your list of Halloween costumes. Let's just check together!
People also read: 5 Scary Movies to Watch On Halloween
1. Cleopatra Halloween Costume
Who doesn't know Cleopatra? The beautiful royal queen of Ancient Egypt is often known as the best-selling figure at Halloween parties. Not only from ordinary people, even many celebrities who cosplay as Celopatra, such as Molly-Mae Hague to Anne Hathaway.
Never before has anyone failed to amaze you when clad in Cleopatra costumes and flawless makeup.
2. Pennywise Halloween Costume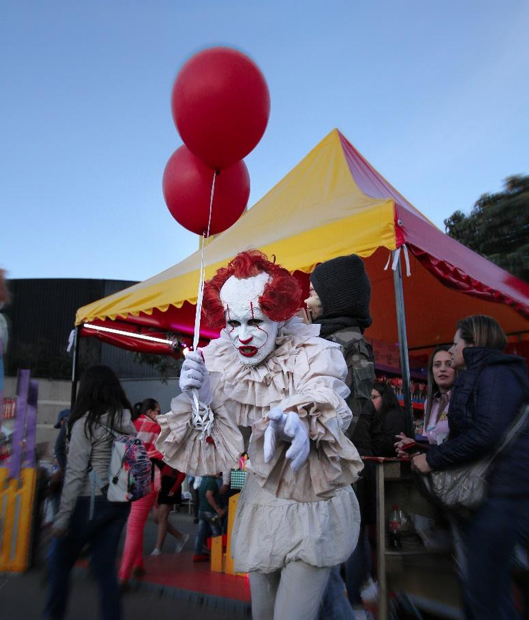 Have you watched the IT movie? This film is so famous everywhere that the role of Pennywise, the main clown in the film, has become very global.
You can wear the Pennywise costume and don't forget the scary makeup theme and Pennywise's signature red balloons to make it match.
3. Skeleton Halloween Costume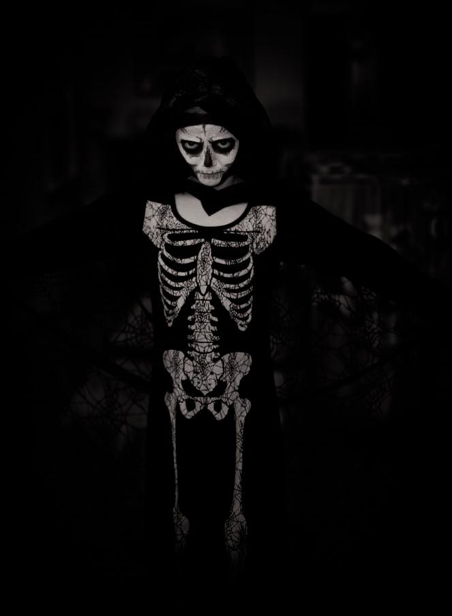 For those of you who want to be simple but still totality, don't hesitate to wear the Skeleton Halloween costume. Wrapped in cloth and designed in a long-sleeve or jumpsuit model, this can be one of your choices.
Guaranteed to keep people stunned even though it looks simple.
4. Werewolf Halloween Costume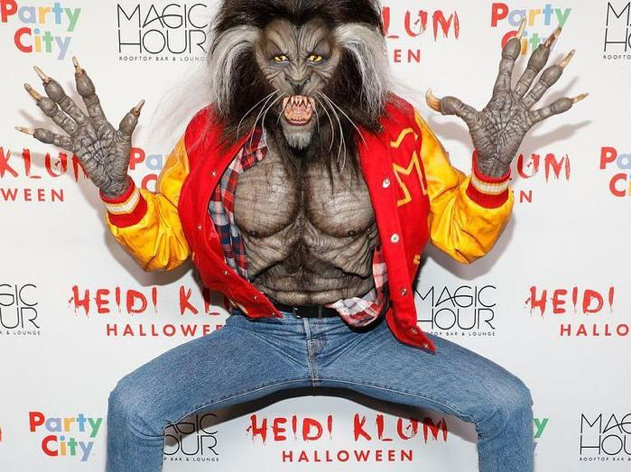 Cosplaying a werewolf, why not?
Even celebrities also cosplay as werewolves, like Heidi Klum. The costume looks very unique.
5. Joker and Harley Quinn Halloween Costume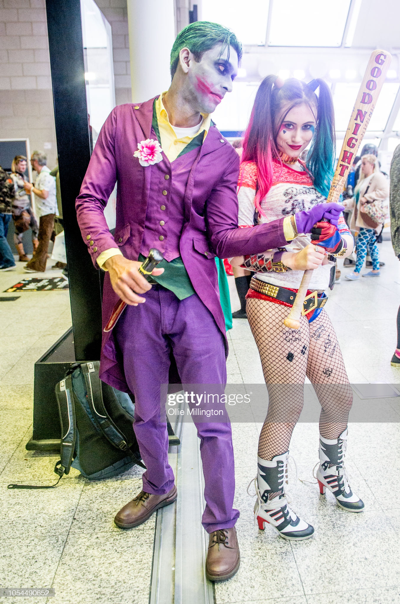 Are there Suicide Squad fans? You must be familiar with these two famous figures. At every Halloween party, someone is sure to cosplay as this lovable couple. And, if the costume is combined with the same makeup as the original character, it's guaranteed that other people will ignore you and hardly recognize you.
6. The Devil
This costume is perfect for those of you who want to dress uniquely and be adorable. Don't forget to combine bold makeup so that your face looks firmer with this The Devil costume.
7. Poison Ivy Halloween Costume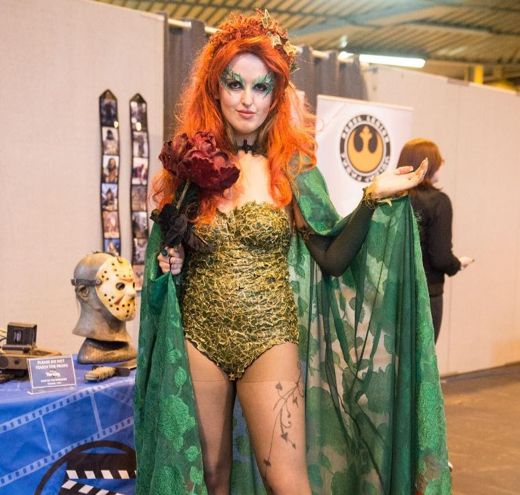 In the role of Batman's enemy? Looks like you should try this one. With a green costume and combining contrasting hair colors such as red or orange by wearing a wig, you will look unique and adorable.
8. Mad Hatter (Alice in Wonderland)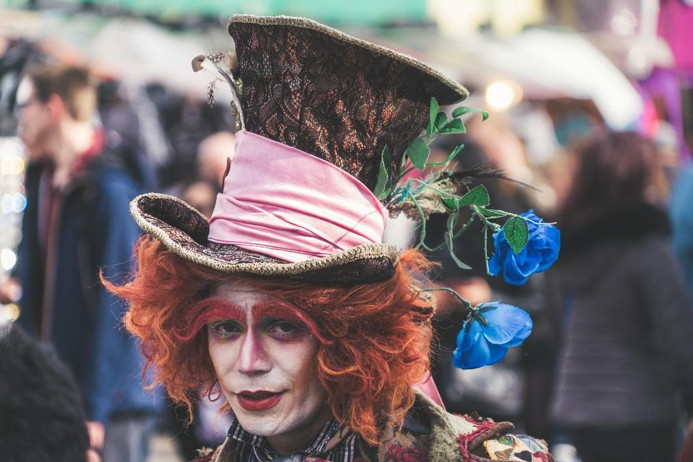 The next character that can be one of your inspirations is the Mad Hatter from the famous film Alice in Wonderland. Can you imagine what it would be like if you cosplay as a Mad Hatter? It can be guaranteed that you will be one of the choices to win the Halloween costume contest later.
9. Maleficent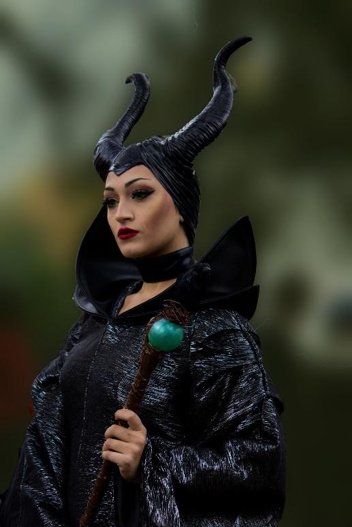 Maleficent itself is a character played by Angelina Jolie and is an antagonist. If you want to cosplay as a Maleficent character, don't forget to bring a stick, wear a headpiece, and also apply firm makeup like the character, so that it is in harmony.
10. Princess Jasmine (Aladdin movie)
Want to look beautiful and stunning at a Halloween party? Cosplay as Princess Jasmine can also be one of your choices. Don't forget to combine it with the headpiece and arrange your hair to make it look like Princess Jasmine in the film.
11. Marionette Doll
A fan of spooky costumes on Halloween? We recommend cosplaying as Marionette. It's certain that you will be a creepy doll and also perfect for competing with other Halloween costumes.
12. Shrek
Heidi Klum as a Halloween queen who often dresses uniquely during Halloween celebrations has also cosplayed as Princess Fiona in the film Shrek. Apart from being seen as totality, this cosplay is also a subscription for Hollywood celebrities.
13. Valak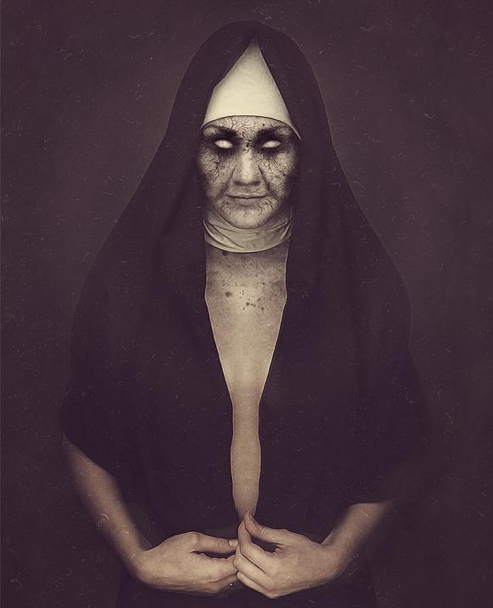 A cosplay that is never left behind every year, namely Valak. Appearing as a nun in the film The Nun, it is guaranteed that you will be feared by other people. The Halloween costume is simple but it can really make people feel scared or afraid of you. Don't forget to support your appearance by applying makeup and contact lenses like the real characters.
14. T-Rex
This Halloween costume is also very unique. Besides being seen totality, you will also look adorable because you play a T-Rex.
15. Pirate (Pirate)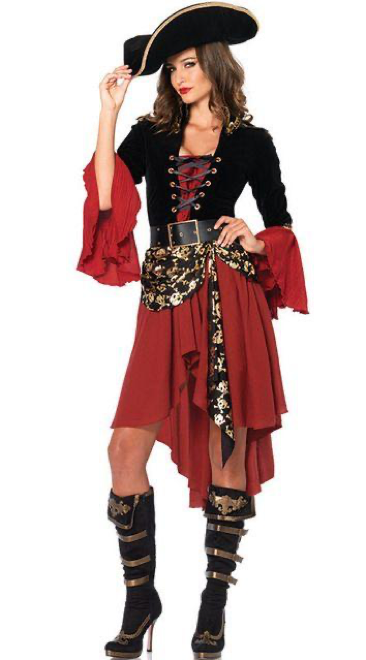 Cosplay as pirates is an option that you can also consider. Even Indonesian celebrities often cosplay as pirates at Halloween parties like Vidi Aldiano and Gamaliel from GAC.
16. Annabelle
The last Halloween costume that is also in great demand is the role of Annabelle. Just imagining it gives goosebumps, doesn't it? If you want to cosplay as Annabelle, don't forget to braid your hair and wear makeup that is just as scary as Annabelle. Guaranteed you will look very different alias pangling.
17. Red Riding Hood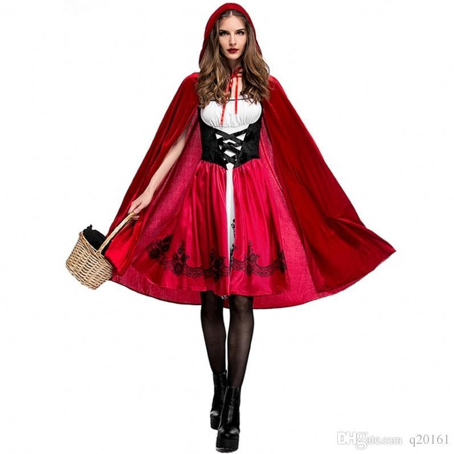 A red halloween costume with this robe will make you eye-catching in the eyes of others. Apart from the light color, if you add a gothic bold makeup look, it can be ensured that you will be the center of everyone's attention.
18. The Black Swan
Even the title is eye-catching, huh? Can you imagine how interesting it would be if you wore a black dress with gothic makeup and applied long winged eyeliner? Besides being attractive, maybe you can be the prettiest at the Halloween event.
People also read: Indonesian Horror Movie
So, that's a selection of recommendations for Halloween costumes that are unique and adorable from us to add to your collection at the costume party later. Which costume is your most favorite?