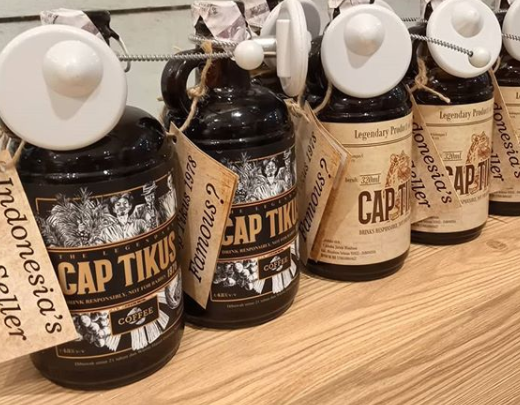 While for the uninformed, Indonesia might seem like a wasteland on the matter of options for local liquor. The informed masses know that in fact, Indonesia has plenty of local remedies for those craving a little intoxication. Spicing things up with some Indonesian menu every now and then can heighten your flavor experience. After all, drinking can be a quick way to start to get to know Indonesian culture and friends. Not to mention that it can be an easy way to make friends at parties. So here are some notable local Indonesian liquors.
People also read: 6 Popular Indonesian Cigarettes
Drinking Culture in Indonesia
Actually, drinking alcohol is not something that is very taboo in Indonesia, but some regions might not like alcohol-related things too much. However, if you go to big towns like Jakarta, Bandung, and Surabaya; where there are more places for you to relax without there having to be too much social sanctions. Especially toward foreigners, the locals usually will let it slide and not make a big deal of it. But it's different when an Indonesian does it.
11 Authentic Indonesian Alcohol
1. Cap Tikus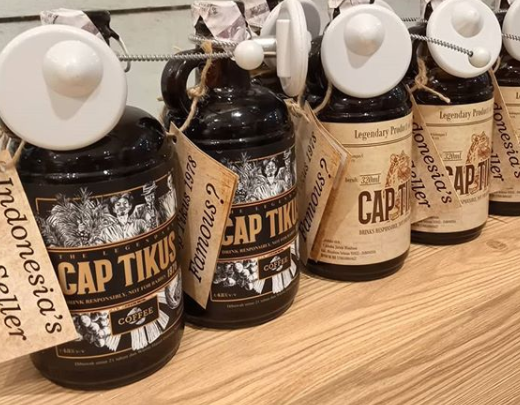 The name of this local Indonesian liquor literally translates to Rat Mark or Mark of the Rat. This particular liquor comes from an area in North Sulawesi called Minahasa. Cap Tikus originated from the air nira or "Nira water" from Arenga trees that are fermented and distilled. The drink has its historical significance in Minahasa's past for nobles and commoners to consume in traditional rituals. This alcoholic drink gives out a strong taste that might make you recall the taste. Additionally, it gives out a stingy taste that characterizes this liquor. Best served cold, on ice and it can give a pleasant taste when used to wash down Sashimi. The same with other alcoholic drinks, Cap Tikus is also used as a cooking ingredient ranging from cake to local meat dish.
2. Arak Bali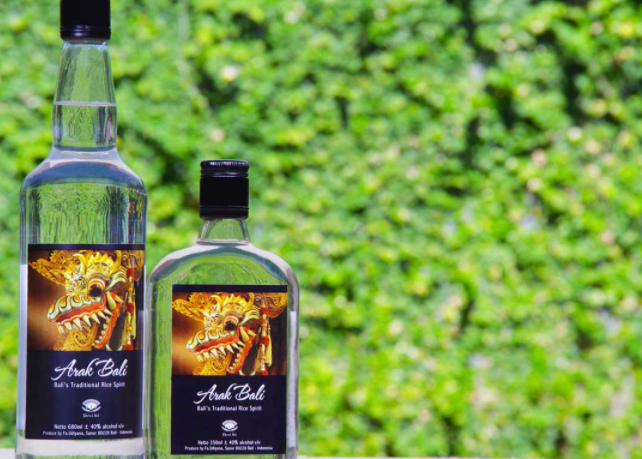 It would be of no surprise that a local Indonesian liquor originating in Bali would be on this list. Considering the relatively relaxed regulations in Bali regarding alcoholic drinks, if you happen to swing by the Island of the Gods, try some Arak Bali. Because of the relaxed laws, you can even get it from almost every convenience store in Bali. It is made from fermented white rice and has been part of the Balinese tradition for a long time.
Arak Bali is used as a part of Balinese tradition as part of the offerings in the procession. It can be served plain or made into a local cocktail. Arak Bali can be an ingredient to reproduce the famous Cuban mojito or mixed with honey, which makes a local favorite mix that can be found in many of Bali's bars and clubs, and also as a twist in making a creamy chicken penne. It has a pretty strong smell to it, so be careful when tasting it the first time!
3. Brem Bali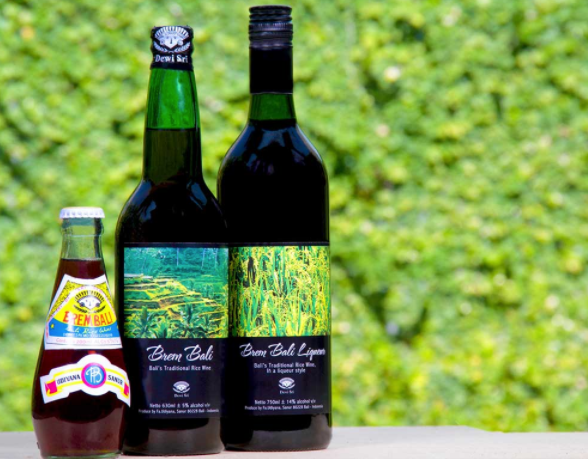 Along with Arak Bali, Brem Bali arguably stands beside it in terms of quality and popularity. Quite different from Arak Bali, Brem Bali is a type of wine that comes from mellow rice. The ceremonial function of this liquor is similar to Arak Bali. Rich in flavor, bitter in its aftertaste, it fits for a before-dinner serving. In short, it has the characteristics of a wine with a Balinese specialty and is classified as a must-try local Indonesian liquor.
4. Congyang
Hailing from the city of Semarang known most famously for, among other things, its Lumpia, Wingko Babat, or Bandeng Presto, Congyang adds to the collection of Semarang's uniqueness. It is known that Congyang was made from its precursor, A Djong, but due to its loss in popularity, it is repopularize as Congyang. Born from the creativity of Koh Tiong, this local Indonesian liquor sprouts its popularity from Semarang's own Chinatown, making some to argue its cultural significance in terms of the history of Chinese-Indonesians. With its sweet beginning but a wry ending, Congyang indeed can lead you to your first among many Indonesian insobrieties.
5. Anggur Merah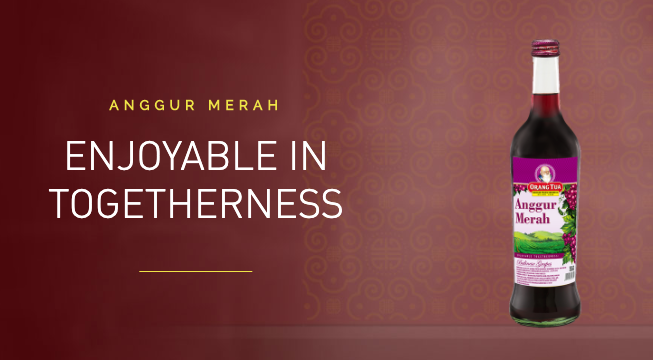 Arguably among classical local Indonesian liquor, if there is such a thing as a classic but at the same time pop liquor, Anggur Merah – particularly one from Orang Tua, can be considered as such. Boasting the famous Orang Tua Logo, nicknames such as OT (pronounced oh-tay), Angput (ung-put), short for anggur putih or white wine, for the white variant, and Amer (ah-mare), short for anggur merah or red wine for the red variant, Indonesian insobriety too many times have started with these liquors. A classic Indonesian twist to the fermentation of grape with its distinctive sweetness. One known mix to Amer is to mix it with Pilsener beers. This results in Abidin (ah-bee-dean) which is short for Amer dan bir dingin or Amer with a cold beer.
Read more about Anggur Merah (Amer)!
6. Ciu
This particular drink certainly is not foreign to be mentioned in Indonesian conversations. Ciu can be said as a general term to refer to a traditional drink that is the product of fermentation. There are two types of ciu that are commonly found, namely the ones from fermented rice and fermented sugarcane. This first type is believed to originate from Banyumas and its surrounding areas, while the second comes from Bekonang, hence the name: Ciu Bekonang.
7. Moke or Sopi
Moke or Sopi is a liquor that is fermented from the fruit and flowers of the palm and palm trees using bamboo sticks. The color varies, from clear to cloudy, from white to yellow. This NTT special drink is a traditional symbol used in traditional ceremonies, a symbol of brotherhood, and a symbol of association in the area of ​​origin. There are two types of moke, namely white moke and black moke which differ slightly in the process of refining and utilization.
8. Ballo
Ballo is a liquor made from palm tree sap. This drink is one of the typical drinks of Toraja, South Sulawesi with a unique presentation with bamboo glasses. Drinks are often served by the Toraja people when holding meetings or holding religious rituals. There are two types of Ballo, the first has a sweet and mild taste with an alcohol content of about 10 percent, while the second variant is harder and sour.
9. Swansrai
Swansrai is a liquor made from the air fermentation of Papuan coconut trees. The presentation is unique by using a coconut shell container. The alcohol content is quite high in the range of 20-30%. This drink is only served by local residents to honor important guests. Like other fermented coconut plants, Swansrai has a cloudy white color.
10. Cukrik
This East Javanese drink is famous in Surabaya and Gresik. As a kind of wine, it has clear white to cloudy color. Even though it is quite popular with young people, you need to be careful with this one liquor. The reason is that this drink is often sold as mixed and illegal liquor. Drinks containing high alcohol up to 40 percent and brittle spirits by sellers in used mineral bottles.
11. Lapen
Another liquor from Java Island with a high alcohol content. This Yogyakarta specialty drink is a mixture of pure alcohol with air which is then associated with fruits. If you have the opportunity, you have to be careful because there is no specific standardization for its production and it makes this alcohol sold as an oplosan.
Other Alcohol Produced in Indonesia
Vodka
Along with traditional fermentation that Indonesia has, it also produces international favorites like vodka from its local brands. The previous Orang Tua brand also produces its own vodka called Iceland. Arguably a cheap option for vodka at Indonesian parties. Another vodka product is Vibe. It's arguably a new player in the market compared to Orang Tua. However, it still manages to prove its worth by snatching the Brand of the Year in 2019 at the Asia International Spirits Competition.
Soju
This alcohol that hails from the Korean Peninsula is also locally produced in Indonesia. Some examples of Indonesian local soju includes Daebak by PT Jojobu Jarum Minahasa that also produces Cap Tikus, Soju baram from East Java, and Soju Seven Days that is produced in Jakarta.
Rum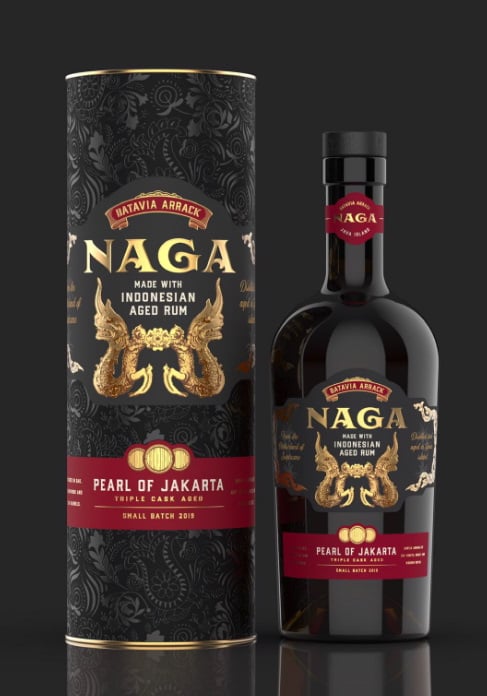 This one alcohol is easily one of the most famous type in the world. MAde from fermented and distilled sugarcane or its liquid form, this drink is quite popular in the Carribean or the greater South American region. Naga Rum and VINES are two of examples of locally produced rum in Indonesia.
Gin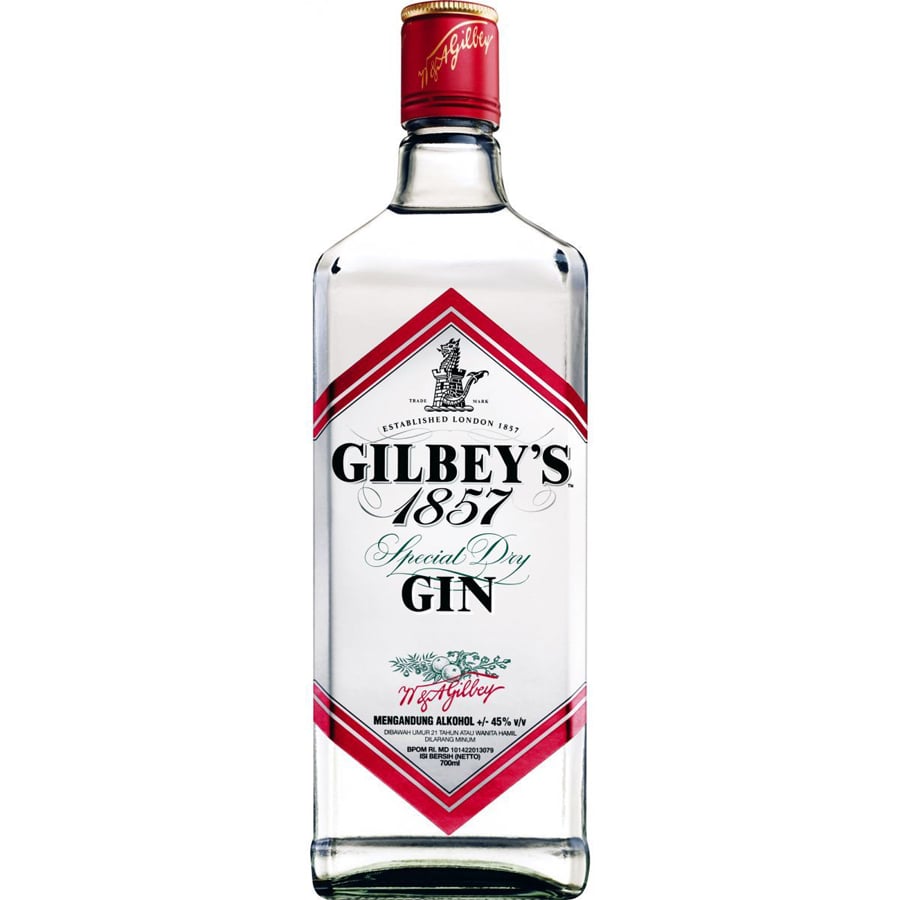 For those who wants to taste something a bit more strong and more pronounced in its alcohol taste, pick a local gin. Some of the more popular Indonesian gin brands are from Vines and Gilbey's.
Beer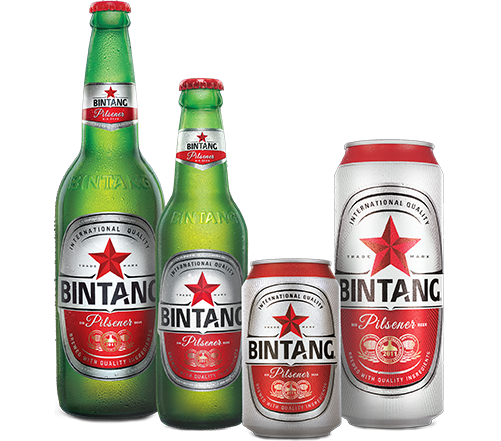 For those who wants a light alcohol, of course, the local Indonesian beer can be of particular reference. You can even say that international visitors are often interested in these Indonesian beer. A few examples of famous Indonesian beers are Bintang, Anker, Bali Hai, Storm Beer, and Stark Craft Beer.
Cider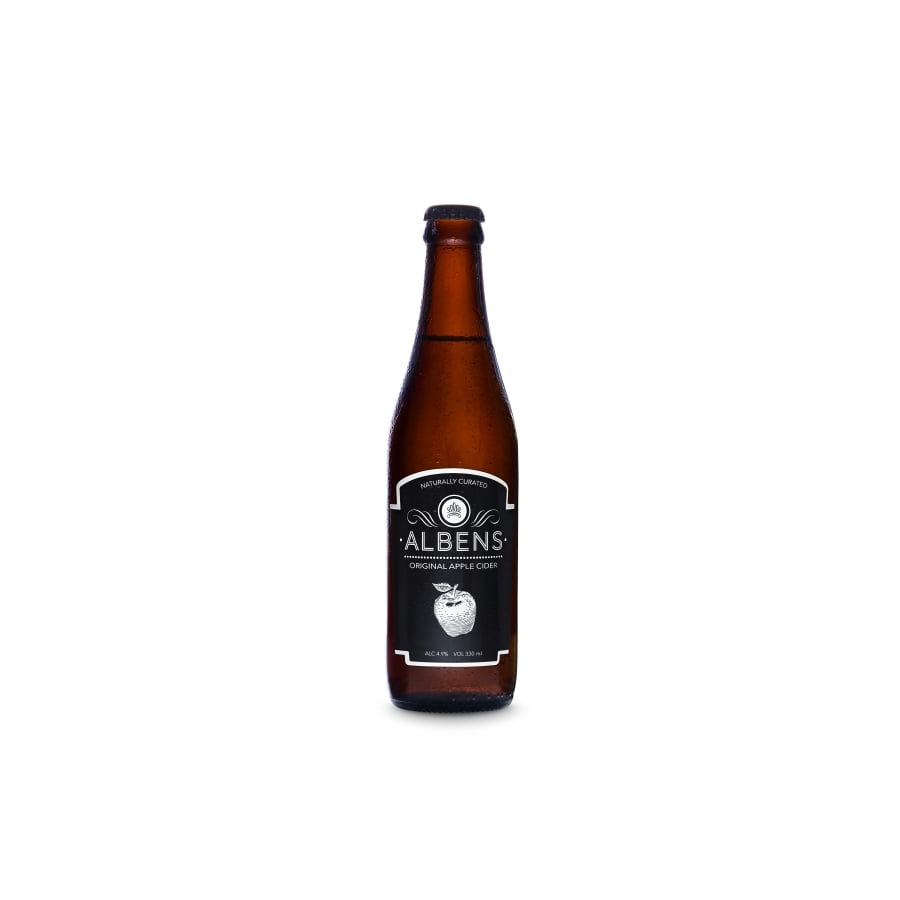 For an alternative of alcoholic beverages that also has light alcohol content, you can try the local Indonesian cider. One famous example of Indonesian cider is Albens Cider.
Wine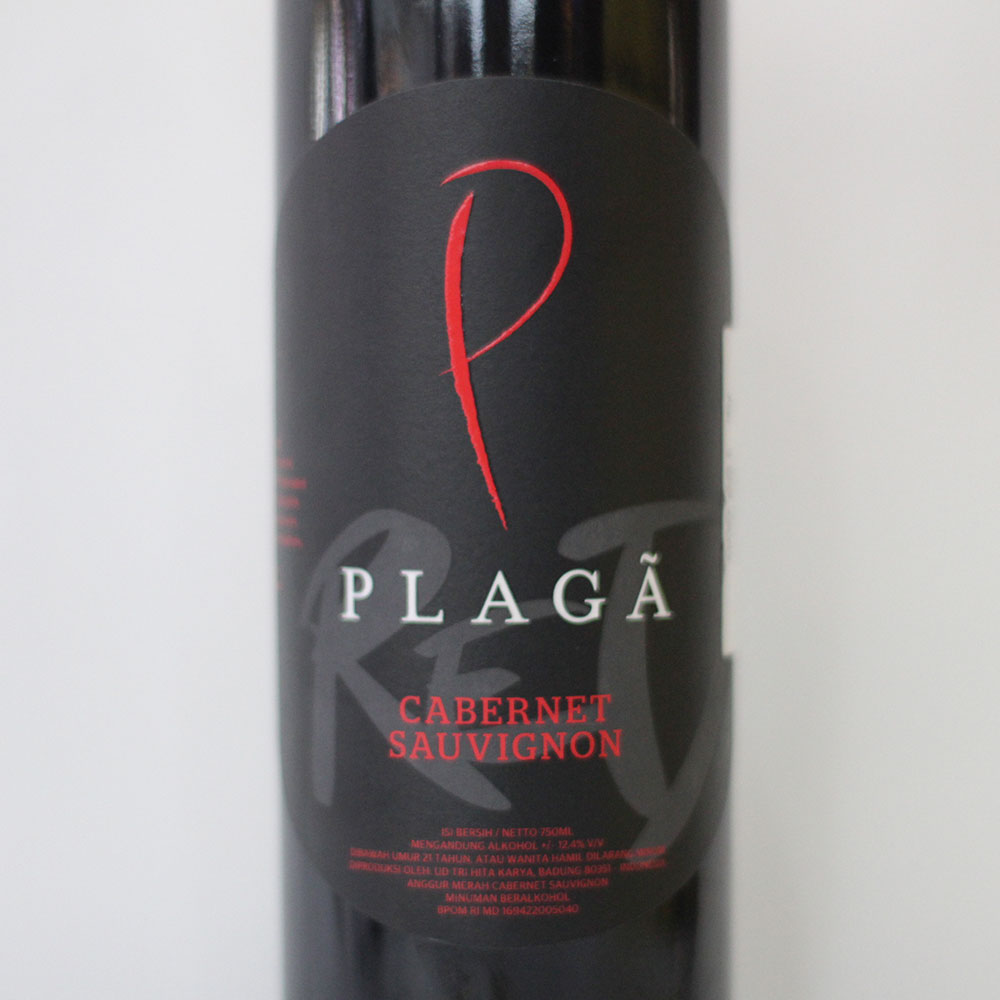 For drinks that go well with fancy meals or dinners, you can try Indonesian wine. Some examples for it are VINE, Sababay, and Plaga.
Whiskey
For yet another strong option, try whiskey. An example of a local brand in Indonesia is Omrach.
Alcoholic Content in Indonesian Alcoholic Beverages
Class C
Legally, Class C alcoholic beverages in Indonesia are the ones containing alcoholic ethyl or ethanol with a concentration of more than 20% until 55%. Vodka is within this class.
Class B
For Class B, this category is given to drinks with alcoholic ethyl or ethanol of 5% to 20%. Anggur Merah is an example in this category.
Class A
The last one is the lightest class of alcoholic drinks, with only up to 5% alcoholic contents of alcoholic ethyl or ethanol. Examples of this class include various beers.
Health Effects of Alcohol
Actually, the 'rule' for drinkers are more or less the same with consumption of other substances: don't get too greedy. Of course, alcoholic beverages are a good friend for spending tie together with friends of certain occasions. It can also calm the nerves. But, if it is excessive, it can cause addiction and various internal organ problems.
Keep in mind that purchasing these local Indonesian liquors ar relatively easy. This means that the list of liquor that is mentioned above are the ones that you can get from your Indonesian friends or from roaming eCommerce websites like Tokopedia, Shopee, or Blibli. Also, this list can't even be considered to begin the extensive quest to mention the various mix and matches that you can do with these liquors aside from providing just a little introduction.
There is still much liquor that you can add to your collection ranging from the traditional ones like Tuak, or Arak, to the more arguably modern ones such as Topi Miring, Columbus, or Intisari. But like all introductions, further research and study depend entirely on you!