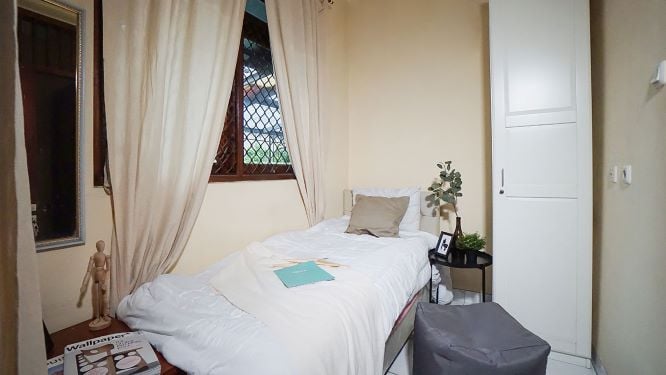 Are you one of those who work in Bendungan Hilir? If you work in Bendungan Hilir but your house is quite far away from your workplace, you might want to consider renting a room. Rather than choosing an apartment as a place to stay, the price offered by a boarding house or kost in Bendungan Hilir is usually cheaper. Besides the homey ambiance that a kost served to you, it can also facilitate you so that your daily activities are efficient. You don't have to worry about traffic jams. By settling in a kost that closes to your workplace, you only need a few minutes or even a few meters to get there.
Besides its strategic location to the Golden Triangle of Jakarta (Thamrin – Sudirman – Kuningan), Bendungan Hilir also has a very comfortable environment. Even though it is a quite popular area in Jakarta, Bendungan Hilir is far from noise so you can stay comfortably there. Moreover, Benhil is bypassed by the MRT route. Well, for those of you who are planning to stay temporarily in Bendungan Hilir and choosing a kost as your place to stay, you can survey some of these following best kost recommendation in Bendungan Hilir:
Kost Casa Palem
Located on Penjernihan Dalam Street, this boarding house or kost is quite famous in Bendungan Hilir. Some of their guest's reviews are also satisfied. Even though the front road of this kost is not too broad, it is enough to be passed by cars from both directions. This kost is a new building, so of course, the quality is guaranteed. When you pass through the Penjernihan Dalam Street, you can immediately see this cream-colored three-storey building. A very strategic location will help you meet your various needs, like 100 meters away from the supermarket and ATM center. Isn't it great?
Kost Casa Palem provides 3 choices of rooms, Type A and Type B with an area of 3 x 2.5 meters, and Type C with the most extensive size of 4 x 4 meters. All rooms are also fully furnished with a suite bathroom and water heater. For parts outside the rooms, it looks clean and comfortable because of the cleaning services that always maintains. You can also choose a laundry service for additional options.
Address: Jl. Penjernihan Dalam No.32, Bendungan Hilir, Jakarta Pusat
Phone Number: +62822 – 2380 – 6980
Social Media: –
Price: starting from Rp2.100.000,00 – Rp2.400.000,00 per month
Facilities:
Fully furnished room
Inner bathroom
Water heater
AC
TV
WiFi
Living room
Family room
Shared kitchen
Dining room
Parking lot
Security
Laundry (additional options)
Banny Residence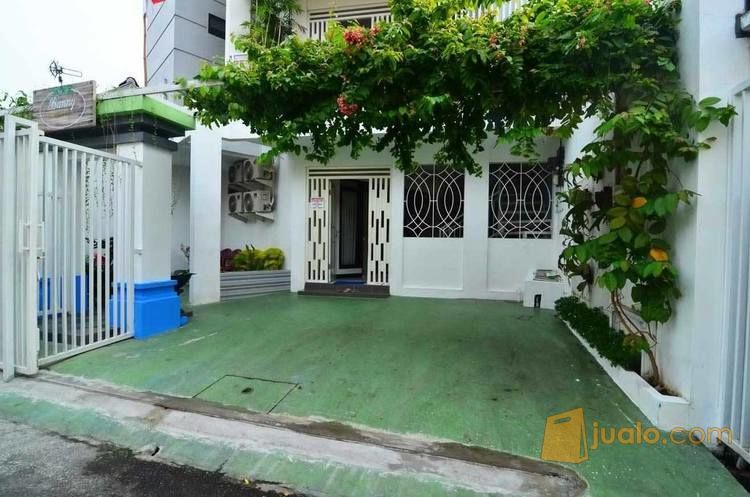 Banny Residence is one of the most recommended kost in Bendungan Hilir. With such an affordable price offered, yet the facilities in this kost are very complete! This is suitable for students or employees who study and work around Benhil because there are several supporting facilities around. Located on Penjernihan Street, you only need approximately 10 – 15 minutes to Sudirman and Semanggi roads. Around Banny Residence, you can also find several offices, universities, restaurants, supermarkets, printing places, places of worship, and also Dr. Mintohardjo Naval Hospital, the best hospital in Benhil which is only 100 meters away from this kost.
This building is filled with greenery plants on the outside that make the ambiance fresher and homey. Banny Residence provides a spacious parking area for cars and motorbikes. For rooms to rent, they all have the same size of 3 x 3 meters and are fully furnished complete with an en suite bathroom. You will also be facilitated by a cleaning service that will maintain the cleanliness of your room. And don't worry about security, because they have installed CCTV and there are security guards available who will ensure the safety of their residents.
Address: Jl. Pengairan No.26, Bendungan Hilir, Jakarta Pusat
Phone Number: +62856 – 8273 – 477
Social Media: –
Price: Rp2.500.000,00 per month
Facilities:
Fully furnished room
Inner bathroom
Water heater
AC
TV
WiFi
Living room
Shared kitchen
Laundry room
Parking lot
Security
CCTV
Room cleaning service
PAM Suite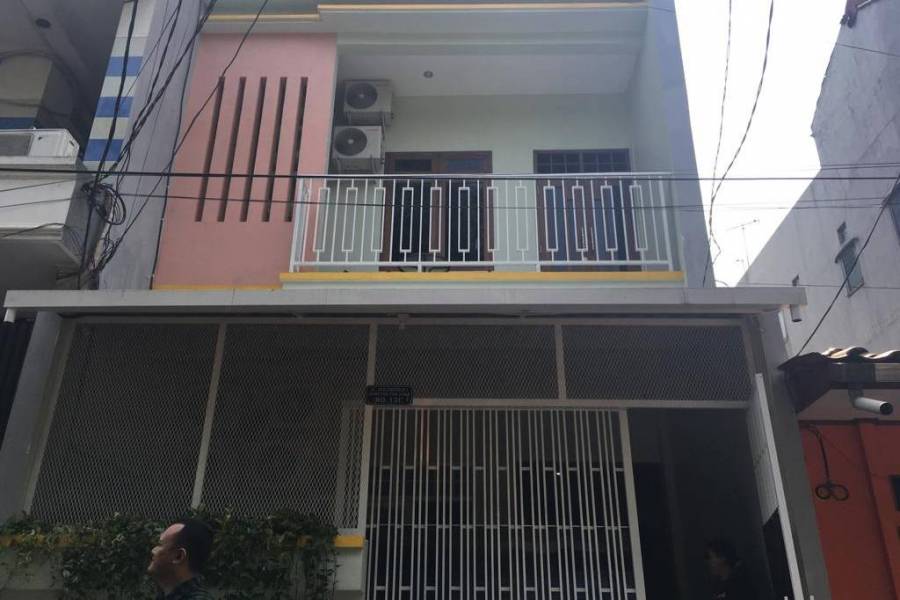 We have the perfect recommendations for you who want to settle in a very homey place! As the name implies, PAM Suite is located right on PAM Street which you can access from Penjernihan Street. It is also close to several public facilities, such as a fruit and vegetable shop, ATM center, and culinary center. Besides that, this boarding house is just a few meters to the Gatot Subroto highway which makes it easy for you to do your activities in Central Jakarta, South Jakarta, or West Jakarta.
PAM Suite provides several 3 x 4 meters of rooms with a homey and comfy ambiance. The coolest thing about this boarding house is that each room also has a balcony that is suitable for breathing fresh air in the morning from your room. You will get room cleaning facilities that will make sure your room clean and change your bed linen once a week, really like in a hotel! As for the common area, there is a pantry along with a very comfortable lounge. This 3-storey house has a sufficient parking lot for a few cars and motorbikes.
Address: Jl. PAM Lama No.13C, Bendungan Hilir, Jakarta Pusat
Phone Number: +62812 – 9448 – 5664
Social Media: –
Price: Rp 2.600.000,00 per month
Facilities:
Fully furnished room
Inner bathroom
Water heater
AC
TV
WiFi
Shared pantry
Lounge
Laundry room
Balcony / patio
Parking lot
Security
Room cleaning service
Those were a list of the best boarding houses or kost if you are interested in renting a kost around Bendungan Hilir. Bendungan Hilir is an area that continues to develop. Therefore, settling in a kost around Bendungan Hilir can be the right choice for you.
Read Also: Best Kost in Menteng and Exclusive Kost Around Thamrin