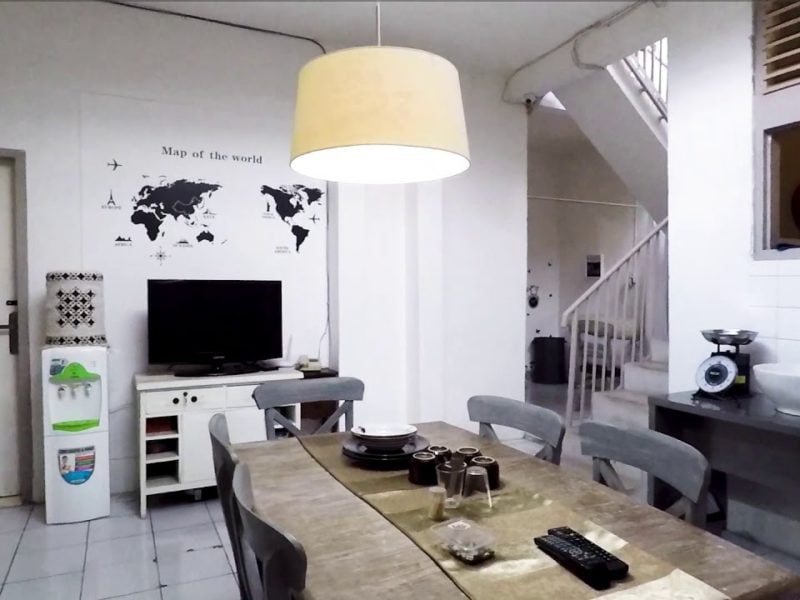 Menteng is known for being an elite area in Central Jakarta. With the large amount of housing available, people can easily find kost. The Menteng area seems to have its own allure for the organizers of luxurious boarding houses or kost developers. This exclusive image of Menteng is also equipped with panoramas and trees. With all these aspects, every day would feel like a recreation in Menteng. The following is a list of kost in Menteng that offer the best value for the price.
Read also:
6 Best Websites for Kost Hunting in Jakarta
4 Types of Short-Term Housing in Jakarta
1. Pati18 Residence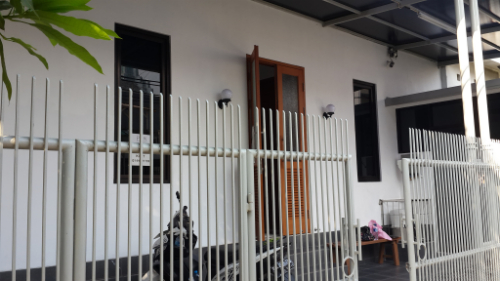 Just like its name, Pati18 Residence is located in Jalan Pati No. 18. It is a convenient place to live in since you can reach Bundaran HI, Plaza Indonesia, and Grand Indonesia within walking distance. You would not have to worry about comfort since it's located in a quiet, beautiful, and elite area. The building is still in good condition with classy granite flooring. There are 15 rooms in total with the majority of occupants being expatriates and professionals. The rate already includes electricity so you can use electronic devices at ease. You can also easily commute because Sudirman Train Station is just 100 meters away.
Address: Jalan Pati No.18, Menteng – Jakarta Pusat
Phone Number: +6285813213278, +6285100398654
Price: Rp 4,000,000.00/month
Facilities:
Fully furnished room
AC
Hot Water
TV/Cable
Laundry
WiFi
Kitchen,
Lounge upstairs
To check our other recommendation about best kost in Central Jakarta, click here.
2. Kost Binawan 2
The rooms in Kost Binawan 2 are fully furnished with cable TV included. It's a perfect place for city hustlers like you because Kost Binawan 2 offers various services to ensure your convenience. They offer free cleaning service for every room so you still have a nice and tidy room amidst your tight schedule.
You should consider staying on a monthly or yearly basis so you will get a free laundry quota every month. The limit is up to 5kg and then you will have to pay for Rp10,000.00 per kilogram. If you're staying for a year, you will get a month free. Such a good deal, right? The fun thing is that you are free to bring a roommate to live with you since this place allows a maximum of 2 people per room. Kost Binawan 2 also provides parking areas for cars, motorcycles, and bicycles. You can park your car with a fee of Rp500,000.00 per month and Rp200,000.00 for a bicycle.
Address: Jl. Kali Pasir No.16, RT.10/RW.1, Cikini, Kec. Menteng, Kota Jakarta Pusat, Daerah Khusus Ibukota Jakarta 10330
Phone Number: +622122393698
Price: Rp3,000,000.00/month
Facilities:
Fully furnished room
Living room
Dining room
Lounge
Security guard
24-hour access
3. Kost P45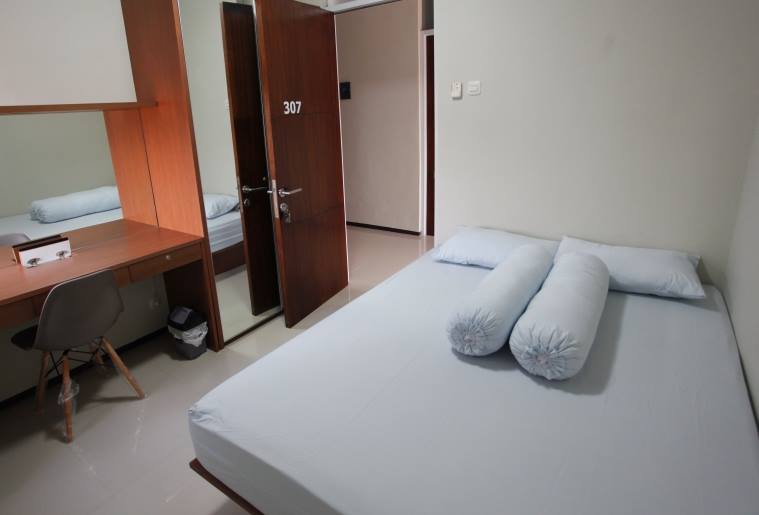 Next, we have Kost P45 that must be a great place to live for those of you who are working around Sudirman. Located in the heart of Jakarta's business district, you can reach Sudirman Station in just a 4-minute walk and about a 10-minute walk to get to Tosari and Dukuh Atas Busway Station. The room is elegant with classy furniture and you can choose a single or double bed. There are shared kitchenettes with various cooking utensils provided. There is also a drinking water dispenser provided on each floor for in-house guests.
They understand very well that you have a busy life so you can use their laundry and room services. There are also food courts, mini markets, and ATM banking nearby so no need to worry about having emergencies. All in all, if you're looking for a luxurious place but still affordable, Kost P45 is definitely the one for you to live in Menteng.
Address: Jl. Purwodadi No.45, RT.9/RW.6, Dukuh Atas, Menteng, Kec. Menteng, Kota Jakarta Pusat, Daerah Khusus Ibukota Jakarta 10310
Phone Number: +628176097774
Price:
Rp 2,500,000.00/month (single bed)
Rp 3,000,000.00/month (double bed)
Facilities:
Fully furnished room
Inner bathroom
AC
WiFi
water heater
Free laundry (2 sets of clothes)
Cable TV,
Finger-print access
Living Room
Shared Dining Room and Kitchen
Read also : Best Kost in Bendungan Hilir and Exclusive Kost in Thamrin
4. Rumah Tani Betawi Syariah (industrial concept)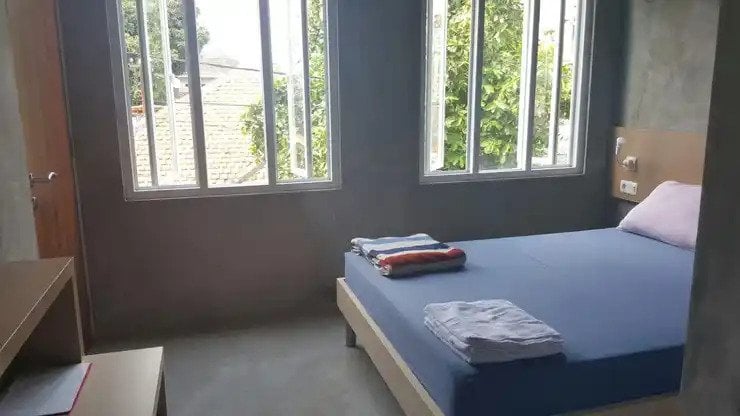 It is understandable if you feel like kost seem to have similar layouts to each other and find it boring. However, that shouldn't make you give up on kost because a gem like Rumah Tani Betawi Syariah still exist. The building is relatively new since it was made in 2017 and it comes with an industrial concept. The rooms have large windows with shiny industrial floorings with a special floor polish. As if the concept is not fun enough, Rumah Tani Betawi also has a rooftop that has been transformed into a vegetable garden. Maintaining a healthy lifestyle here will not be so hard since you can eat vegetables that are picked directly from Rumah Tani Betawi. You can reach Monas and Gambir Station within a 15-minute walk.
Address: Jl. Kalipasir Dalam No.160B, RT.3/RW.1, Cikini, Kec. Menteng, Kota Jakarta Pusat, Daerah Khusus Ibukota Jakarta 10330
Phone Number: +6287808505666
Price: Rp2,800,000.00/month
Facilities:
Fully furnished room
Inner bathroom
WiFi
Living room
Kitchen and dining room
Washing room
Garden
Book reading room
5. Davakos (women only)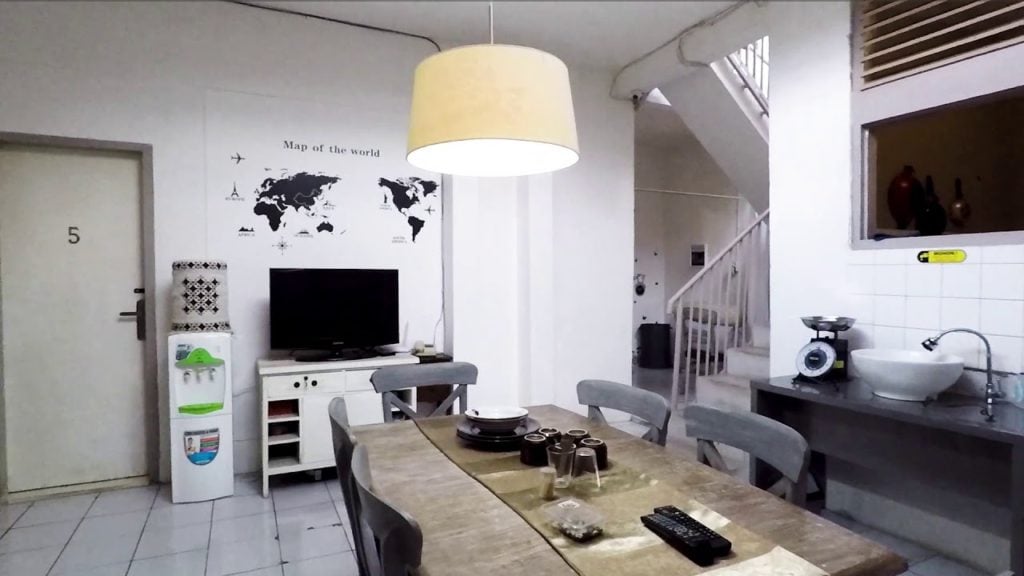 If you're a woman and prefer to live in a female-only place, Davakos is here for you. They offer free laundry services for towels, pillowcases, bedsheets, and bed covers. In addition, they provide other facilities but with quota, like once per week for towels, once per two weeks for pillowcases and bedsheets, and once per month for bed covers. They also offer free bathroom cleaning every month so you don't have to book cleaning services. The rate already includes electricity, Internet, gas, and 5-gallon water jug. As for clothes, they don't provide a laundry service, but will coordinate the laundry services around the kost for you.
Address: Jalan A. A Kali Pasir No. 15 Menteng
Phone Number: +6281210174079
Price: Rp 2,500,000.00 – Rp 3,500,000.00/month
Facilities:
Fully equipped kitchen
AC
Wifi
Cable TV
Living Room
Iron and Ironing Area
6. Kost Tembok 9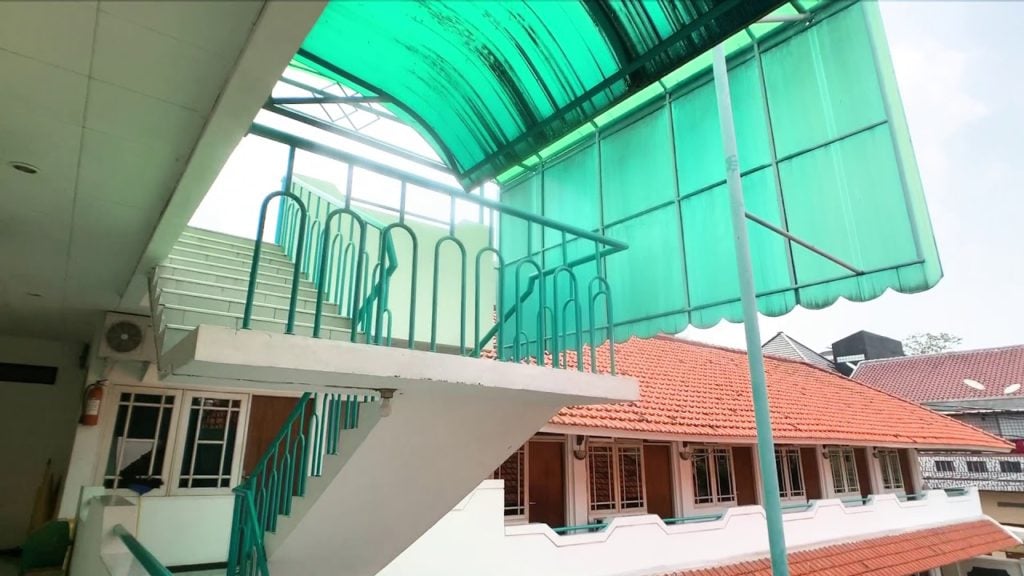 Living away from home sure makes you feel homesick every now and then. But, you wouldn't feel so as much if you choose Kost Tembok 9 which offers a homey place to live in. They really value cleanliness, safety, and serenity of each occupant. This kost is strategically located near the office area of Menteng Raya, Central Jakarta. The location is close to PPM, MM UGM, Goethe Institut, Euro Management, Cikini and Gondangdia Station, and Transjakarta Kwitang Line. The rooms are fully furnished and some even have a TV, water heater, and refrigerator.
Address: Jl. Gg. Tembok No.9, RT.2/RW.10, Kb. Sirih, Kec. Menteng, Kota Jakarta Pusat, Daerah Khusus Ibukota Jakarta 10340
Phone Number: +628128168207
Price: Rp 2,500,000.00/month (type A)
Facilities:
Kitchen
Security Guard
TV
Balcon
Car and motorcycle parking
7. Kos-19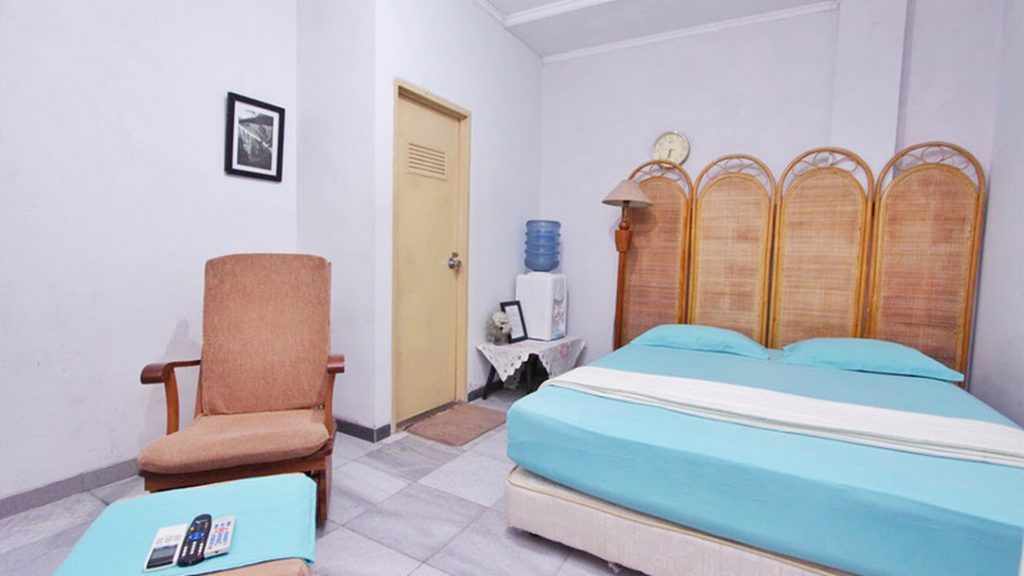 If you want to live peacefully in the middle of hustle and bustle Jakarta, you should opt for Kos-19. The atmosphere of the neighborhood is calm and beautiful. In addition, the location of this kost is easily accessible and very close to office areas such as Sudirman, Menteng, and Kuningan. You can find Kos-19 right behind the Taman Tugu Proklamasi Kemerdekaan RI. With the given facilities and location, this boarding house is perfect for both employees and expatriates.
Address: Jl. Bonang No.19, RW.5, Pegangsaan, Kec. Menteng, Kota Jakarta Pusat, Daerah Khusus Ibukota Jakarta 10320
Phone Number: +6287882537320, +6287884969495, +6281284927776
Price:
Single: Rp 3,500,000.00
Medium: Rp. 4,000,000.00
Large: Rp 5,500,000.00
Facilities:
Fully furnished room
Inner bathroom
AC
Cable TV
water heater
Wifi
Kitchen
So there you have some of the best kost in Menteng. We hope you find what you are looking for! Check out other kos-kosan in Jakarta on our other posts!
People also read: Neighborhood Guide: What's in Menteng?