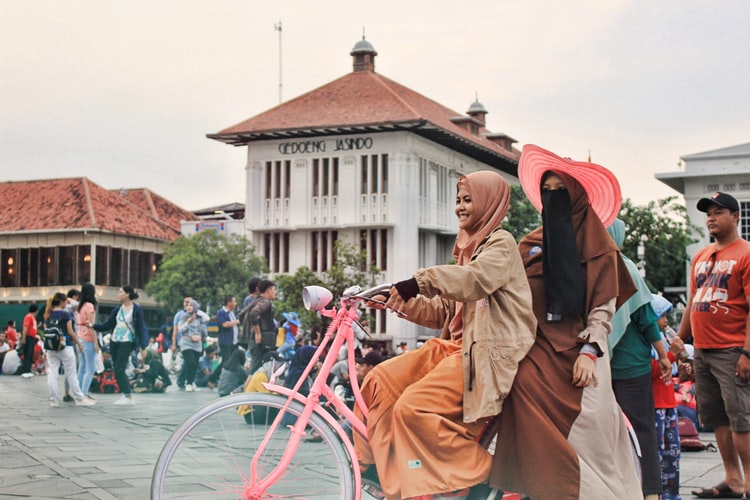 Local Guide
Affordable Romantic Sites for Dates in Jakarta
So, you want to take out your significant other for a night out but you're hesitant about spending away your money at a fancy bar or restaurant? Well, don't give up and order that pizza delivery just yet! With a place as vast as Jakarta, it'd be a shame for you to coop you and your S.O inside your apartment. Even if it's the end of the month, there's no shortage of places in Jakarta that would guarantee a romantic night despite your limited budget. Here are several recommendations for low-cost romantic dates in Jakarta.
read more about Historical Landmarks to See in Jakarta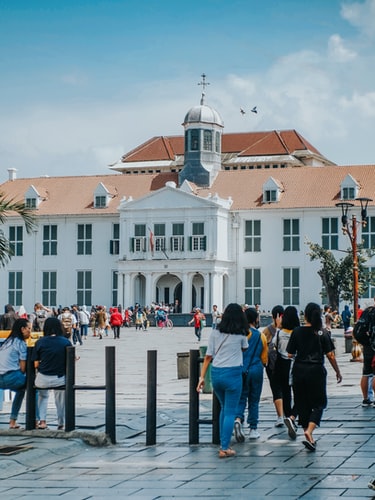 1. Kota Tua
Kota Tua is a favorite recreational spot for Jakartans. If you ask us, it's definitely the atmosphere that counts. You and your date will be thrown back in time among old colonial buildings while immersing in the tropical atmosphere of Jakarta's coastal area.
It's still a lively area even at night, with pedestrians exploring the area and food vendors offering you classic food streets such as kerak telor and kue pancong (both recommended!)
If you and your partner are interested in checking out what locals are up to on Saturday night, head over to the Fatahillah Park, where they gather. You'll get to see interesting spectacles like people donning cosplays and other endearing sights such as families and couples riding around on bikes. In short, Kota Tua is a lovely, historical site for a budget-friendly date night.
Address: Kawasan Kota Tua, Taman Fatahillah No.1, RT.7/RW.7, Pinangsia, Taman Sari, West Jakarta City, Jakarta 11110
2. Taman Suropati
Taman Suropati is yet another spot beloved by Jakartans. In the afternoon, it's a spot for book lovers to sit down and read while teenagers hunt for the most Instagrammable spots. Most importantly, the densely packed trees in Suropati offer Jakartans respite from the sweltering heat.
As night falls, Taman Suropati begins to paint a different story. Couples and family alike visit the 24-hour park to bask in the buoyant atmosphere. There, you can enjoy live music from street artists, whose performances are mostly easy on the ears.
Of course, you can't let the night go by without coffee and other delightful morsels. For dinner, we recommend trying out Nasi Gila, Taman Surapati's most famous cuisine. With just Rp 14.000, you can enjoy this sleeper culinary hit (we won't spoil you what it is, so try it for yourself!)
Address: Jl. Taman Suropati No.5, RT.5/RW.5, Menteng, Kec. Menteng, Kota Jakarta Pusat, Daerah Khusus Ibukota Jakarta 10310
3. Taman Ismail Marzuki
Named after Indonesia's most celebrated composer, Ismail Marzuki, the park isn't exactly a park. Taman Ismail Marzuki (TIM for short) is a complex of buildings dedicated to art, culture, and science.
First and foremost, Taman Ismail Marzuki is the place to go for cultural performances from ballet to avant-garde theater. If you want to venture outside the box and see what Indonesian theater kids do in their natural habitat, Taman Ismail Marzuki is home to the Jakarta Institute of Arts (Institut Kesenian Jakarta). The institute collaborates with other theater troupes across Indonesia for indoor/outdoor contemporary plays or renditions of classical drama.
For something to talk about with your partner for weeks to come (especially if they're interested in astronomy), head over to the Jakarta Planetarium for public stargazing. Held 72 times a year, this event is perfect for amateur astronomers who wouldn't want to miss the chance to catch celestial bodies like Jupiter, Mars, Saturn, and more.
Admissions:
Planetarium: from Rp5,000.00 – Rp12,000.00
Teater Koma: Rp60,000.00 – Rp500,000.00
Address:
Jl. Cikini Raya No.73, RT.8/RW.2, Cikini, Kec. Menteng, Kota Jakarta Pusat, Daerah Khusus Ibukota Jakarta 10330
4. Pasar Baru
Approximately two centuries old, Pasar Baru is another historical site where travelers can see a glimpse into the time when Jakarta was still called Batavia.
Pasar Baru, from ages past, is a trading hub where merchants from different cultural backgrounds. Here, you can see distinctively Chinese Peranakan buildings like the Toko Kompak standing side-to-side with textile shops owned by Indians alongside other shops set up by Indonesian natives.
At night, Pasar Baru is a shopper's paradise. Street vendors show off and peddle their goods from stylish bags to chargeable lanterns, and all at an affordable price. Once you're done window-shopping, take your date by the hand and invite them to enjoy Jakarta's street foods without sacrificing your wallet.
Address:
Jl. Pasar Baru Sawah Besar, Jakarta 10710 Indonesia (immediately accessible from the Pasar Baru Transjakarta bus station)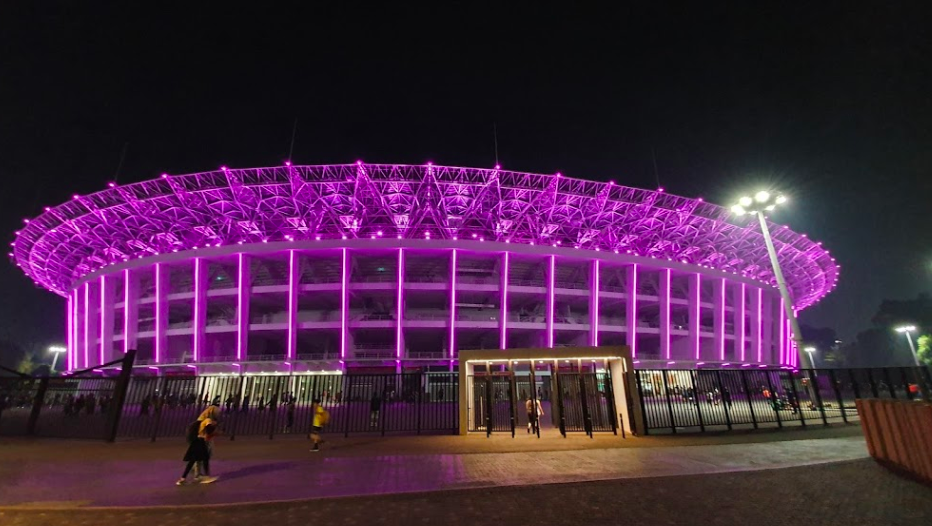 5. Gelora Bung Karno Sports Complex
While the Gelora Bung Karno has long been a popular hangout spot for sports enthusiasts and cultural event-goers from all across Indonesia, it's recently derived attention from the Asian community due to its reputation as the venue of the 2018 Asian Games.
Gelora Bung Karno is the perfect place to enjoy modern Jakarta at its most glamorous. Whatever you and your partner enjoy, Gelora Bung Karno holds multitudes of events, from music festivals to football matches to cultural events. If you don't feel like throwing above Rp 500k for concerts, there are always events like the Jak-Japan Matsuri, an annual Japanese cultural event endorsed by the Japanese embassy. Tickets for cultural events like these usually cost Rp 20.000, with (surprisingly) affordable food vendors available inside.
Done with the festivities? Take a leisurely walk and come across the Go-Food Festival where you can chill while enjoying live music and good food. We especially recommend the Go Food Festival for its picturesque view and the bean bags chairs, where you can relax or even sleep (watch for your belongings!)
The area around the complex is still as lively as ever, even when it's well over 9 p.m. You and your date can take the time to stroll around outside GBK, like its neighbor to other Senayan landmarks such as FX Sudirman.
Address:
Jl. Pintu Satu Senayan, Gelora, Kecamatan Tanah Abang, Kota Jakarta Pusat, Daerah Khusus Ibukota Jakarta 10270 (multiple gates)
So there you have your low-cost dating places in Jakarta! We hope you have a romantic evening with your partner! Best of luck!