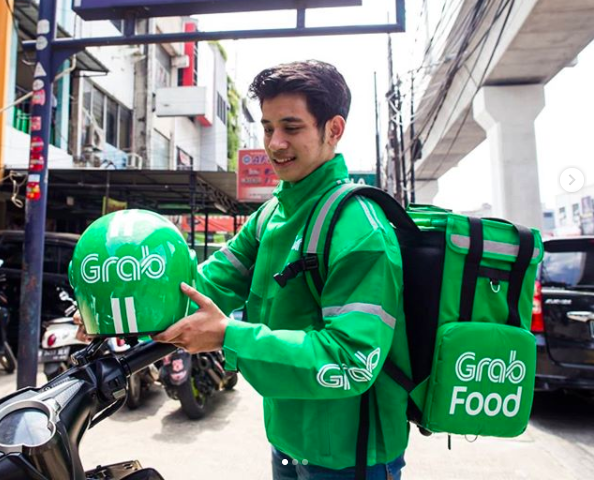 With the advent of mobile application-based food ordering replacing the norm of conventional delivery services, people seem to have more ease and pleasure in getting some grubs and meals straight to their doorsteps. What follows from this change is that to get the most out of the applications, users tend to want to get the best deal, and by deal, we mean the best price for the food that you are going to order. Since competitive pricing and algorithm form an important aspect of this whole experience, users have to be more observant of the changes in the price if they were to get a discount on the whole range of options. So here are some tips to search for discount foods in GrabFood!
read more: Supermarket Chains in Jakarta
Know your Wallet
First things first, before diving deeper into the world of GrabFood, it is important to consider the cost of making GrabFood beforehand, preferably before the start of the month. Calculate how much food you can order with your current budget. Understand what type of food you can buy with your amount of money. How many times would you buy from GrabFood in a day? Would it be brunch? Lunch? Dinner? Or just sporadic snacks to help you get through during the day? Make up your mind on and keep the number noted when you're scrolling down that Grab app of yours to get some sip of that coffee or snack that you really like. If you know your limits, you can make ordering GrabFood more controlled or even as some sort of self-appreciation after a day of hard work!
Follow Discount Accounts in Social Media
While you can get discounts and voucher codes from within the app nowadays, some of them are put in the nooks and crannies of places outside of the app itself. Try out keywords like 'grab promo' or 'grab discounts' and you may find yourself in some rarely used or user-specific or even region-specific codes that you might miss if you weren't paying attention to information outside of the app! Some discounts are also from other applications that give you great deals!
Make sure to know the Terms and Conditions of the codes. Sometimes you are just not a lucky enough user to get that specific code, so you may find some codes that are applicable for your friend's account but not for you and vice versa. So keep an eye out, fortune not only favors the bold, but also the curious. Instagram is a good place to start searching!
Buy with friends
Whenever you can, whether it's at the office, the campus, or at your place, when a lot of hungry people are there, it's the perfect time to try out discounts and find out which of your group has the best deal in their user account. As you probably know, one of the hurdles of using vouchers is that sometimes the amount of food that you're going to buy is not expensive enough to be admitted to a discount. And sometimes you just don't feel like buying that much food alone. So make the most out of being with a group of friends by using those usually-unreachable vouchers! It can also level up your user rank to get even better discounts in the future.
Try out other menus!
Other than the aforementioned pesky specifics of the discounts on the matter of price, sometimes GrabFood gives out discounts to specific restaurants and food vendors for better deals. While of course, this all boils down to preference, having a mixed diet even from GrabFood will certainly make your digital experience more fun and interesting. Not to mention that it will lessen the possibility of you getting too caught up with fast food too much and not trying out the healthier options that GrabFood has in store. Having different orders often can help you discover alternative vendors to get a meal quickly especially when you know that your area has an especially long waiting line for certain restaurants. So mix it up once in a while!
Get the Packages!
Aside from getting discounts from the sporadic barrage of coupon codes for your dining delight, Grab offers other things in store in terms of methods of cutting costs which is through purchasing their packages. The packages that Grab offers are simply a way for you to get a certain amount of coupons on a certain service that they have, among them are for GrabFood where you can get some extra savings if you frequent their services. They have different prices range from Rp120.000,00/month, Rp200.000,00/month, to Rp400.000,00/month. These packages, of course, have their own advantage and disadvantages. It's especially helpful for those not having the privilege to get out to eat on-site that much, or for students when they have a mid-term or a finals period that needs less or even no distractions from the logistical side of things.
Have Good Signal
And to make sure your endeavor for a better experience in your cuisine crusade, have a good signal! Of course, while problems with WiFi can't be easily fixed, you should have a backup from your mobile phone's cell data to have things covered most of the time. This is to make sure that your dining deliveries and your usage of coupons don't get stuck midway in cyberspace. Some coupons and vouchers expire on certain periods of time, so while your appetite can't always be switched on and off at will, you should make sure that your signal is. So get a decent WiFi and a good cell data to back it up!
Ordering food online can be a lot of fun and could really satisfy the tummy. Not to mention that it can be part of some of the most memorable experiences with your friends especially on game night or when pulling an all-nighter. So don't forget this guide to maximize your tap and swipes in GrabFood. And also, do give the delivery people good ratings for their hard work!
find out more about local food you should try in Jakarta here