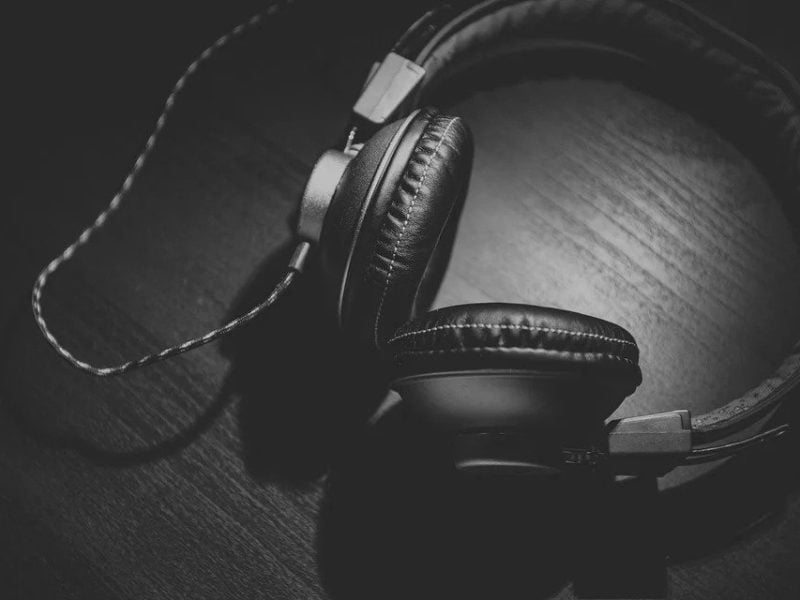 Staying In
Interesting Podcasts to Keep You Accompanied at Home
Podcasts are trending nowadays as people have been drawn more and more into particular issues that they feel are related or close to home. This is also a direct result of how social media have influenced their social aspect of life very heavily. To engage in today's conversation, you have to stay on the front line to catch the newest internet slang of the day or to conspire in framing a special theory about the government.
These podcasts enable us to multitask, especially if you're just working at home and you need some chatter in the background to push you through. During a self-quarantine when everything and everyone just shut themselves down due to a pandemic crisis, these audio files will still be delivered to your homepage like a virtual friend knocking on your door to have an afternoon chat.
Furthermore, various topics are discussed on podcasts daily by many hosts on many different podcast platforms. Your job is only to choose your top five topics on your favorite platform, then listen randomly to some hosts before deciding which one brings up the style that truly vibes with you. Firstly, it's a way to make sure that they discuss things that struck you the most; those that stimulate your mind to an extent that at midnight it reaches mind-gasm. So here is a list of 6 interesting podcasts from various topics as starters.
1. The Joe Rogan Experience
The Joe Rogan Experience is brought to you by the one and only Joe Rogan, who is also primarily known for his take as a UFC commentator. He decided to go into podcasts because it's just been one of his hobbies to talk and have people discuss certain topics with him. Rogan's fierce arguments are supported, and made credible, by his strong-toned voice. It's almost as if you were entering a gym session in which your trainer suddenly screamed at you for not putting on the right weight., but this is exactly why the podcast is loved by many.
Listening to this podcast while you are feeling down might be the best offer we could make at this point. Once you start listening to Rogan, you'll understand why. His effortless move to garnishing serious topics with a drizzle of comedy punchlines will keep you entertained throughout the day.
2. Comedy Bang Bang!
Comedy Bang Bang! is a weekly podcast hosted by Scott Aukerman, an American writer, and comedian, who is famous for his sketch comedy program on HBO in the 1990s, Mr. Show. The main topic his podcast focuses on is anything pop culture related and he does that by inviting many public figures from the field of comedy, music, film, and television. Scott will ask his guests to join in several game segments, including celebrity impersonations, a freestyle rap battle, or the casual would you rather session.
This one podcast is particularly great for a lazy Sunday afternoon when no deadline is coming up your way, at least before Monday breaks in. People who are pop-culture geeks would likely to engage well within the fun conversation brought in this podcast because if you're not thoughtful enough regarding the matter, then you won't catch any punch-line out of the 90+ minute show. On an episode with D'Arcy Carden, for example, Scott had her talk about her role as Janet on the series The Good Place.
3. Kreative Kontrol
Vish Khanna is the host of the Kreative Kontrol podcast. Khanna himself is a Canadian journalist, particularly in the music industry, which enables him to have thoughtful conversations with other musicians, comedians, writers, athletes, even politicians. As new episodes come out weekly, you'll expect interesting guests talking about distinguished topics on every aspect of life that you don't want to miss out on.
This podcast belongs to the casual-style aisle if only podcasts were products sold at supermarkets. It's also the perfect podcast to listen to in the morning, especially after you finish brewing your first cup of coffee for the day, and a 30-minute time is spared for some brain warming out.
Read also : Dos and Don'ts at a Jakarta Concert
4. Snap Judgement
Snap Judgement is brought to you by WNYC Studios, hosted by Glynn Washington. The podcast is included in the documentary category as each of the weekly episodes tells you real tales narrated in the edgiest new talent in storytelling to create a "cinematic" effect for your ears, then leaves an echo in your heart. Various topics closely related to our lives, but made more dramatic, are touched and voiced through this one podcast as humans tend to get curious about anything and anybody.
Listening to this one podcast after a hot shower in the evening would be perfect. Snuggle up in fresh pajamas with a cup of sugarless chamomile tea as your most loyal night company will only wake you up the next day being more grateful for the life that is happening around you.
4. You Must Remember This
You Must Remember This is also a storytelling podcast that's brought to you by Karina Longworth, a former film critic for LA Times and founder of Cinematical.com. This podcast specifically focuses itself on untold/forgotten histories of Hollywood's first century. The passionate Longworth seems to have always dreamt about having this project come true, hence all the researching, writing, and narrating are all done by her.
This is the perfect podcast to relieve the thirst of every secret-seeker, especially when it comes to the world full of scandals and controversies, Hollywood. Every time is the right time to listen to Longworth's well-researched narratives, but have you tried listening while you are soaking yourself in a hot bathtub and applying more-than-a-coin hair mask for a weekly treatment? Bet it'll be your best weekend yet!
6. The Daily
The Daily is The New York Times' official podcast production. It serves you big stories surrounding the most current issues every day so that you don't miss out on the good or bad news. Enjoy this free service that's wrapped neatly in a hoax-free gift paper, and delivered to your doorstep although it's raining cats and dogs outside. It's important to think clearly and not be fed up with any fake news conjured around every social media platform today. So, choose what you hear wisely!
These 6 podcast recommendations are ready to guide you for the search of some good company while staying in. As you're going deeper into the world of podcasts, you'll also be likely to find which hosts bring up the best party in your ear kind of situation. Remember, the only key for a great podcast library is just your preferences.