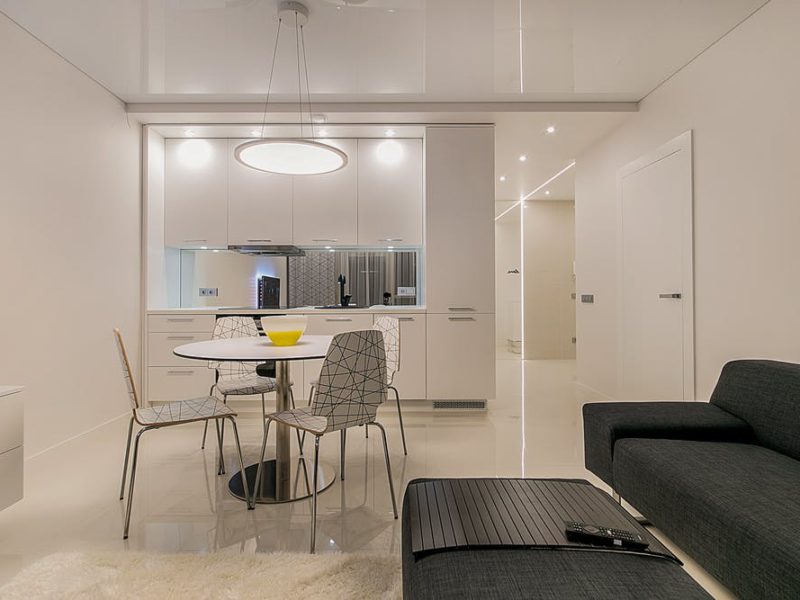 Settling Down
5 Reasons Why You Should Rent an Apartment in Kalibata
The city of South Jakarta has many choices of places to live, one of which is an apartment. However, Kalibata is one of the areas that attract residents to live in apartments. There are also many affordable apartments in this area. So many people from outside and inside Jakarta rent a Kalibata apartment.
For that, Flokq has summarized 5 reasons why you need to rent an apartment in the Kalibata area. Come on, let's see!
People also read: 5 Best Kebayoran Apartments Near Shopping Malls
1. Accessible Location
The strategic location is indicated by the close distance between apartments in Kalibata and the golden triangle of the metropolitan city. Jakarta's golden triangle includes Gatot Subroto, Rasuna Said and Sudirman. In addition, this area has easy access and is close to the toll road. Some of them are Pancoran Toll Road, S. Parman Toll Road, and Pondok Pinang Toll Road.
These various apartments located in Kalibata are surrounded by social and educational facilities, such as Plaza Kalibata, Indonesian Christian University, Binus, Kota Kasablanka Mall, and Tria Dipa Hospital. Not only that, but Kalibata is also not far from government agency offices and close to the Kuningan, Sudirman, MT Haryono, and Gatot Subroto office areas.
In conclusion, Kalibata provides attractive offers, especially for those of you who work in the city center to get comfortable mobility and efficient time.
2. Easy to Commute
The apartment area in Kalibata has easy transportation access. In other words, this will be very beneficial, especially for residents who do not have private vehicles and depend on public transportation.
To reach one of these areas in South Jakarta, you can use Transjakarta, the Commuter Line Electric Rail Train (KRL), buses, and public transportation. The location of Kalibata which is close to stations such as Pasar Minggu and Duren Kalibata also facilitates the mobility of its residents.
3. Modern Facilities
The next reason to live in an apartment in Kalibata is the facilities. However, modern facilities can be a consideration for residents in choosing a residence. Some of the modern facilities provided include a jogging track, exercise area, and a tennis court.
These facilities certainly support the needs of the residents. In addition, to complete the security and comfort of residents, the average apartment in Kalibata, they have 24-hour security and CCTV. Plus, there is a large parking area, ATM center, cafe, mini market, places of worship, making it easier for residents to carry out their daily activities.
4. Friendly Prices in Pockets
You need to know that the Kalibata area is quite well known as an area with affordable apartments. This is because some of the buildings in the apartment are a joint project of subsidized housing in collaboration with the Special Capital Region Government (DKI) Jakarta.
The average apartment located in South Jakarta has general unit types that residents can choose from, including studio, 1BR, 2BR, and 3BR types. They have fully furnished rooms to make it easier for the residents.
You can also decide to buy or rent an apartment in Kalibata at a cheap and satisfying price. Especially if the apartment provides monthly payments.
5. Increase Investment Opportunities
Last but not least, you can plan an apartment investment in the Kalibata area. With a strategic location, the location of Kalibata is very profitable for private and public vehicles to pass. In fact, South Jakarta is one of the areas with fast infrastructure development.
Therefore, you can arrange your investment plan in this area to make your future bright.
People also read: Here Are 4 Jakarta Apartment Attached to Coffee Shops
Those are 5 reasons why you should rent an apartment in the Kalibata area, South Jakarta. Have you decided where to rent yet? Book now with Flokq!
RENT AN APARTMENT HERE