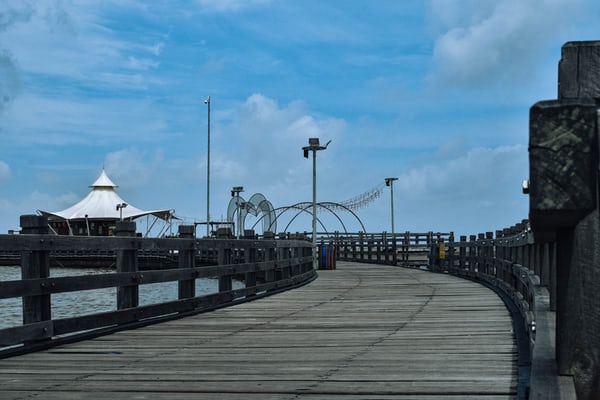 Settling Down
4 Recommended North Jakarta Apartment to Rent Near Mall Kelapa Gading
The location of the apartment which is close to a shopping center is certainly one of the advantages for its residents. There are various shopping centers in North Jakarta. One of the largest is Mall Kelapa Gading, or often abbreviated as MKG. Around Mall Kelapa Gading, there are several apartments that make it easy for residents to go to the shopping center. You just need to rent an apartment in the North Jakarta area and choose one that you think has the closest distance to MKG.
So, what are the apartments in North Jakarta that you can rent? Let's take a look at some of the recommendations below!
People also read: Rent an Apartment in Sunter: 4 Best Apartments Near Public Transportation For You!
1. Gading Greenhill Apartment
This residence is equipped with classy facilities for its residents, such as a large swimming pool, outdoor cafe, and supermarket to fulfill their daily needs. Plus, there is a playground as a means of recreation as well as a place to learn for children. This apartment is equipped with ample parking facilities. All conveniences are enhanced by 24-hour security guards and the use of access cards so that privacy is maintained. This apartment has a total of 26 floors that pamper its residents with views of various parts of the city.
Address: Jl. Rw. Indah No.97, RT.10/RW.3, Pegangsaan Dua, North Jakarta
Price per month: Starting from IDR 2.1 million
2. The Summit Apartment
Second, there is The Summit apartment. This residence can be said to be quite strategic because it is located in the central business district. This North Jakarta apartment is suitable for you to rent because it carries the concept of one-stop living that offers a modern and practical lifestyle. The distance from this residence to Mall Kelapa Gading is unquestionable because it is directly integrated with the largest shopping center in the northern part of Jakarta.
In addition to what has been mentioned above, this vertical residence also offers complete facilities and pampers its residents such as a multi-function room, children's playground, laundry, tennis court, wholesale center, gym, spa & sauna, to a library.
Address: Jl. Boulevard Sentra, Kelapa Gading, East, RT.13/RW.18, RT.13/RW.18, Kec. Kelapa Gading, North Jakarta City, Special Capital Region of Jakarta 14240
Price per month: Starting from IDR 19 million
3. Gading Mediterania Residences
This apartment can also be an option when you want to rent an apartment in North Jakarta. It is located close to well-known schools such as North Jakarta International School, BPK Penabur, and Don Bosco. In addition, this vertical residence is close to Mall Kelapa Gading which you can get to with a free shuttle bus from the apartment.
Moreover, this apartment provides super complete facilities, such as a swimming pool, jogging track, fitness center, and children's playground. In addition, this residence provides a 24-hour security system, so residents do not need to hesitate and be afraid about security in this apartment.
Address: Jl. Boulevard Gading Mediterania, Kelapa Gading, North Jakarta
Price per month: Starting from IDR 2.5 million
4. Sherwood Residence
Lastly, you can rent this apartment which is located in the northern part of Jakarta. It only takes 7 minutes walk or 2 minutes drive from Sherwood Residence to the shops in Kelapa Gading. This apartment is also in a strategic location because it is close to public areas. These places include Balai Samudera, Jakarta Golf Club, JIEXPO Kemayoran, and Mitra Kelapa Gading Hospital. This apartment is also close to shopping center options such as Kelapa Gading Mall and La Piazza.
Sherwood Residence is an apartment that combines the green concept of a tropical forest with modern and simple building architecture, making it suitable for those of you who want to live in a comfortable and practical atmosphere.
Address: Jl. Pelepah Elok I No.1, RT.1/RW.6, Klp. Gading Bar., Kec. clp. Gading, North Jkt City, Special Capital Region of Jakarta 14240
Price per month: Starting from IDR 10 million
People also read: 4 Affordable Cengkareng Apartment to Rent
Well, those are some apartment recommendations that you can rent in North Jakarta, to be exact near Mall Kelapa Gading. How? Have you made your choice? Order now with Flokq!
RENT AN APARTMENT HERE