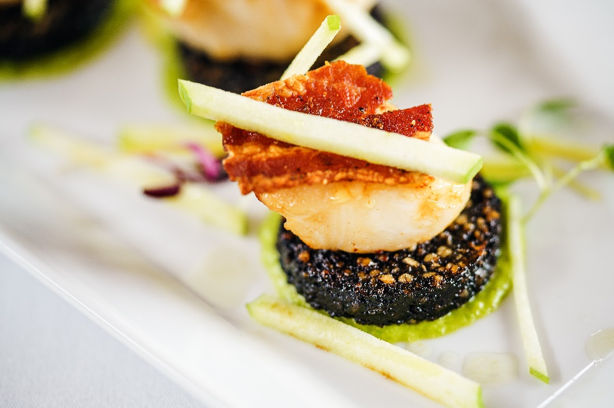 Staying In
8 Delicious Canape Recipes for the Family
If you have a long holiday, usually your stomach is a bit difficult to compromise and you want to keep eating, especially snacks like from delicious canape recipes.
Canapé is a very easy process, this dish, which is known for its small or bite size form, is one of the targets for those who like to snack. Made from bread and has different toppings such as chicken, meat, vegetables, or fruits.
People also read: 6 Indonesian Sambal You Need To Try
So, we want to give you 7 canapé recipes that you can make at home because these recipes are also very simple. Let's discuss it together:

1. Egg canape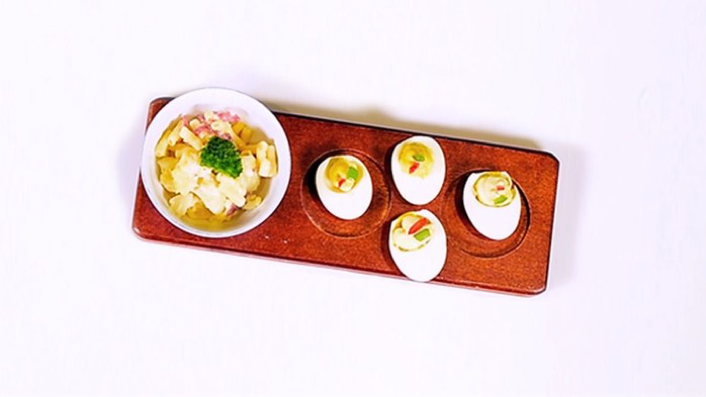 This canape recipe is very easy to make. A chef's recipe that is guaranteed to be healthy.

The main ingredient:
2 boiled potatoes
2 boiled eggs
Mayonnaise to taste
Ketchup / chili sauce
Red chili slices
Green onion slices
Steps:
Cut the potato into cubes
Combine the potato and mayonnaise, mix well and set aside
Cut the boiled egg into 2 pieces and separate the yolks
Stir the egg yolks with mayonnaise
Fill egg white with egg yolk and mayonnaise mixture
Decorate the eggs according to taste.
Serve and eat with boiled potatoes and tomato sauce / chili sauce

2. Chicken canape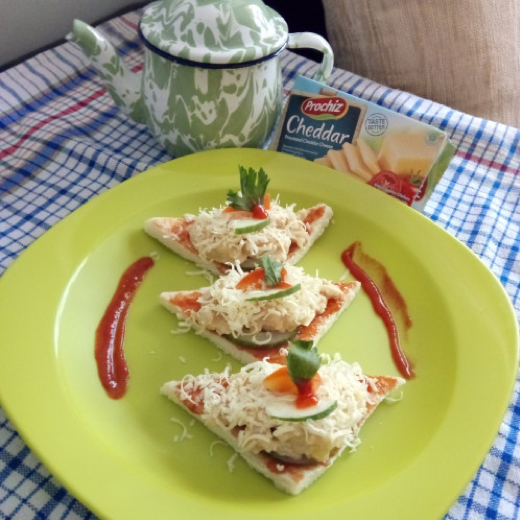 Furthermore, there is the chicken canapé, where this bread is filled with chicken for your daily snacks.

Ingredients:
5 pieces of peeled white bread
1 tablespoon margarine
Chopped chicken to taste
¼ finely chopped onion
200ml of liquid white milk
100gr grated cheese
¼ tsp sugar
Powder broth
1 cucumber and tomato
1 celery stick
Tomato sauce
Steps:
Toast white bread, remove and set aside
Heat margarine, saute the onions until fragrant and add the chopped chicken and add the flour, then stir
Pour the milk slowly while stirring and add the grated cheese and mix well
Add the powdered stock
Take a loaf of bread, spread the tomatoes and place the cucumber slices.
Then, place the chicken slices and sprinkle with grated cheese.
Place the celery leaves on top
Chicken canapé is ready to serve

3. Shrimp Canapes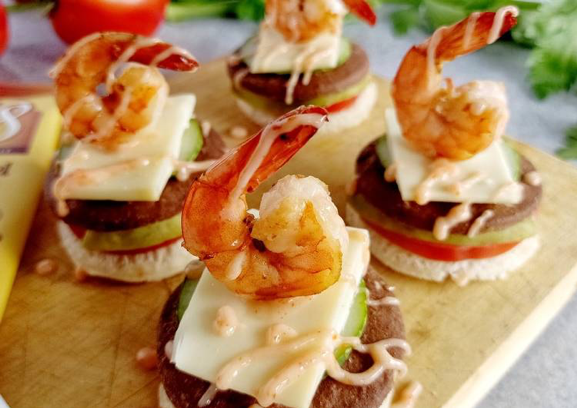 This shrimp canape recipe is very easy to make. With only a few ingredients, you can make food that will prop your stomach.
Ingredients:
2 pieces of white bread
1 tomato
½ avocado
½ cucumber
Cheese
Shrimp
Margarine
Pepper
Mayonnaise
Tomato sauce
Steps:
Prepare white bread with round slices
Wash the shrimp and heat the margarine
Give pepper to the shrimp and cook until done
Cut tomatoes, avocado, cucumber, and cheese
Arrange all ingredients and then add mayonnaise and ketchup
4. Canape Fruit Salad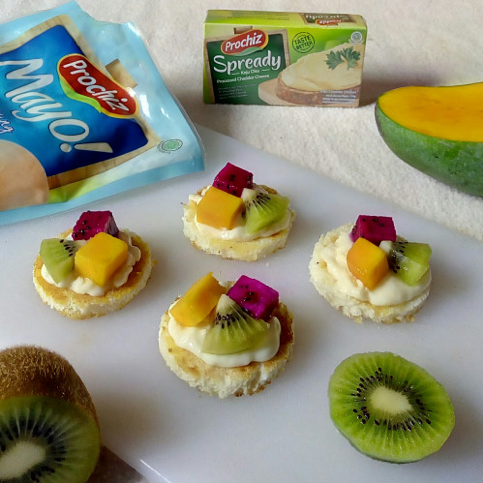 This fruit canape recipe is perfect for those of you who like fruit. You only need to cut and arrange, you can eat this canapé.
Ingredients:
2 pieces of white bread
80gr mayonnaise
80gr cheese
80gr sweetened condensed milk
Dragon fruit, kiwi, and manga (optionally can be replaced by another fruit)
Margarine
Steps:
Cut dragon fruit, kiwi, and mango according to taste
Shape the white bread into a circle and spread on both sides with margarine.
Bake until browned and set aside.
Combine the mayonnaise, cheese and sweetened condensed milk in a container.
Stir well and spread it over the white bread
Give the sliced ​​fruit that has been cut and then serve
5. Chocolate Regal Ball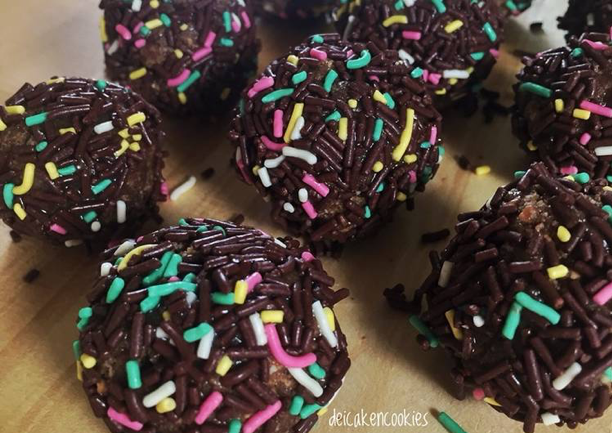 The next small bites you can try to make at home is alternating regal chocolate. It's a bit different from canape recipe, but this small bites dish is also very popular. You don't need difficult ingredients, you can make them right away.
Ingredients:
1 packet of marie regal
½-1 can of sweetened chocolate / white condensed milk
Meses
Steps:
1. finely grind regal and set aside
2. Add enough sweetened condensed milk to form a rollable dough
3. Round it out according to taste
4. Roll in the meses and ready to serve
6. Corn cheese canapes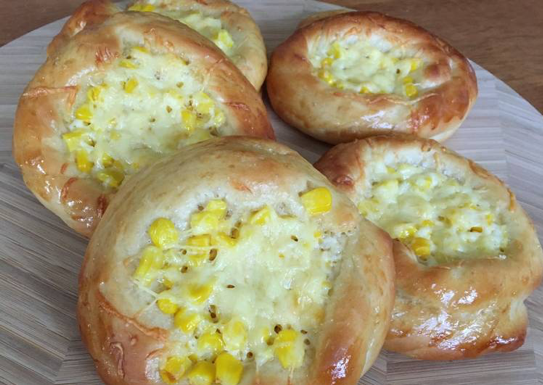 This canape recipe is guaranteed to taste good for you to snack at home. The material is also easy to find and how to make it is also not difficult. As for the size it is a bit bigger than other canapés, but this menu is still the menu most people choose.
Ingredients:
Round bread 4-5 grains
4-5 slices of corned beef or beef slices
4-5 slices of cheese
1 cup steamed / boiled sweet corn
1 cup shredded mozzarella cheese
Chopped parsley
Steps:
1. Remove the middle of the round bread, add: corned beef or beef, cheese slices, sweet corn, mozzarella cheese
2. Bake until the color turns yellow
3. Remove, and sprinkle the parsley leaves and ready to serve
7. Vegetable canapé recipe
Ingredients:
2 crackers
2 pieces of peeled white bread
3 biscuits
Mayonnaise to taste
Toppings:
Lettuce
Cherry tomatoes
Sausage
Grated cheddar cheese
Cucumber
Steps:
1. Form bread and crackers according to taste
2. Brush with mayonnaise
3. Add the lettuce, tomato, sausage, and cucumber on top. Then, sprinkle with grated cheese
4. The vegetable canape is ready to serve
8. Canape Sandwich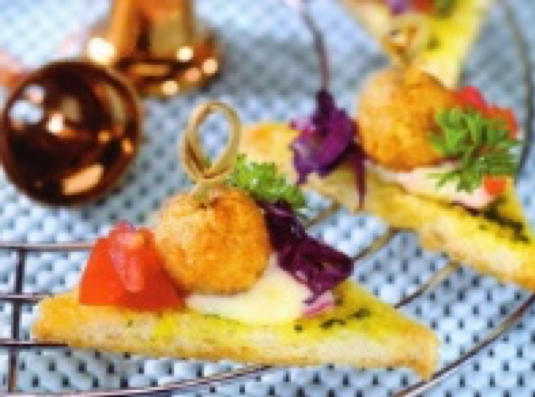 Finally, the canape sandwich recipe. For the canapé sandwich, it is a bit more steps that need to be done. However, this food is in demand everywhere.
Ingredients:
3 pieces of white bread, cut into triangles
2 tablespoons butter
6 spoonful mayonnaise
2 pieces of cabbage, thinly sliced
8 cherry tomatoes, roughly chopped
Meatball material:
150gr of smooth potatoes
100gr ground beef
2 garlic cloves, fried
½ teaspoon ground pepper
¼ tsp ground nutmeg
¾ tsp salt
½ teaspoon sugar
½ egg white
Steps:
1. Meatball: mash the potatoes, meat and onions
2. Add pepper, salt, sugar and egg white and stir well
3. A round shape the size of a marble
4. Fry the meat balls until golden brown and cooked. Remove then drain
5. Grease both sides of the white bread with butter and arrange the white bread in a flat pan
6. Bake the bread until dry and crispy, then remove
7. Wrap the mayonnaise over the white bread
8. Give the meat balls, cabbage slices and tomatoes
9. Canapé is ready to serve
There are several kinds of canape recipe that you can try to make at home and you can explore on your own with your favorite menu choices. Which one is your favorite and attracts your attention to try?
People also read: Fancy Night In: 3-Course Meal Recipe
Do you like cooking? Maybe you are suitable to live in an area close to supermarkets with complete ingredients, such as in Sudirman. Flokq has several places that you can consider in the Sudirman area.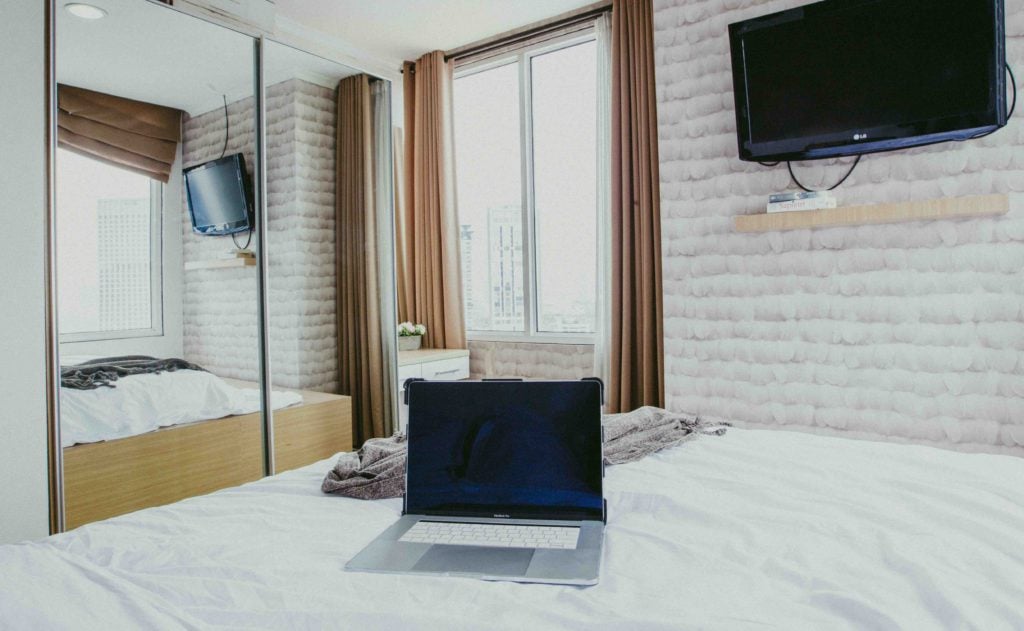 Want to know more? Call the Flokq team at +62 813-1490-5690 or click the button below!
CLICK HERE TO BOOK AN APARTMENT IN SUDIRMAN