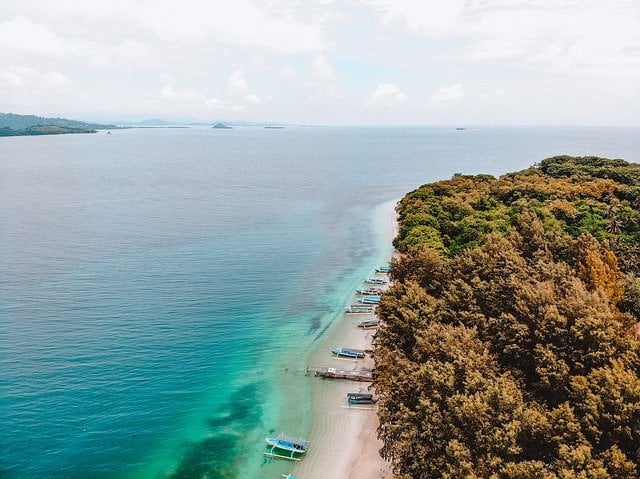 If you are in the mood to explore more of Bali, then island hopping in Bali is the answer for you. You have several options of destinations for island hopping. Located close to Bali, you will find the amazing diversity of landscape, culture, nature, and architecture among the islands of Bali. What makes it even better is because it can be done in a short time by using a boat. Hence, we bring you an ultimate guideline that you can follow, to bring a perfect trip by doing island hopping while in Bali.
Read also: Alternative Transportation Methods from Bali to Lombok
Things to Bring for Island Hopping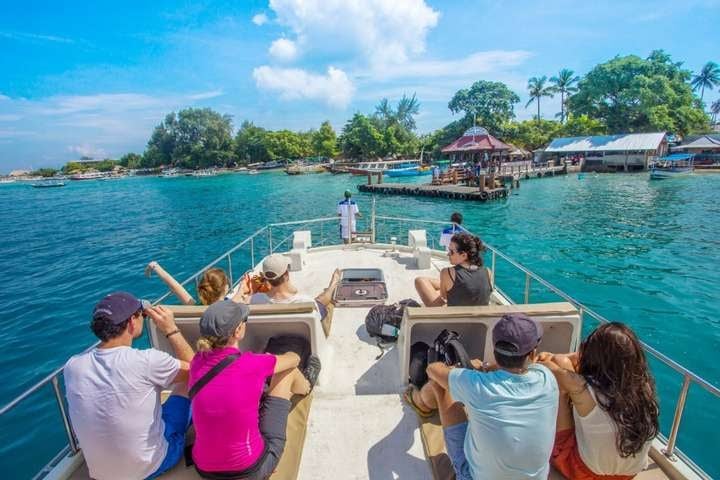 In order to make your trip go smoothly, remember to pack essential things for island hopping. Check out our list of things to bring for island hopping:
1. Hand towel
Since island hopping is usually done by boat, you can get wet sometimes. Therefore, a hand towel is considered as one of the essential things to bring for island hopping. This is important as you can use the hand towel to wipe off your body whenever the sea-water is splashing at you. You definitely do not want your holiday ruined because you are sick, right?
2. Waterproof bag
Exploring islands means that you will visit several beaches. In order to let you explore the beauty of each beach better, you can bring a waterproof bag to carry all your belongings, especially electronic devices, so that you don't have to worry about those items, and can enjoy your trip even better!
3. Extra clothes
Extra clothes are important especially if you are doing a single trip of island hopping. After a day full of playing on the beaches, your clothes will become wet. Furthermore, wearing wet clothes is dangerous because the sea breeze will make you catch a cold! So, remember to bring extra clothes, and change it before going back after island hopping.
4. Cap and Sunglasses
Island hopping will be much better during the summer season because the sun is shining brightly, the sea is in its perfect condition, and the blue sky is filled with beautiful clouds. Sounds great, right? But remember that sometimes the bright sun can also be dangerous for your skin. That is why you need to bring a cap and sunglasses which will be useful whenever you are about to enjoy the perfect weather!
5 Popular Destinations for Island Hopping Bali
With lots of options of destinations for island hopping, you might wonder which one is the perfect one. To help you decide where to go, here are our recommendations of the top 5 of popular destinations for island hopping:
1. Lombok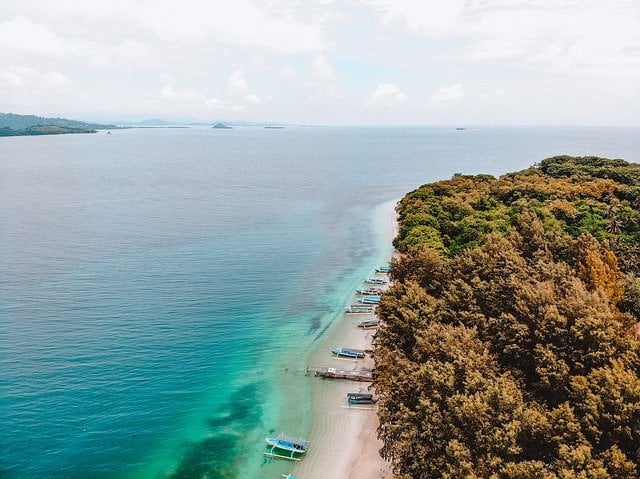 Lombok is a perfect and one of the most popular destinations for island hopping in Bali. This island can be reached by a 30-minute flight or a short boat ride from Bali, such a perfect weekend getaway! This natural beauty of the untouched landscape is ready to bring you lovely white sand beaches with world-class surf breaks.
Other than that, you can also find the traditional cultures living in harmony with a modern touch of cafes, resorts, and villas which are located amidst the lush greenery area surrounded by coconut trees and majestic jungle. Here, you can enjoy lots of things based on your own preference, such as surfing, scuba diving, hiking, volcano trekking, or anything you want. Most importantly, a trip to Lombok is budget-friendly, too!
2. The Gili Island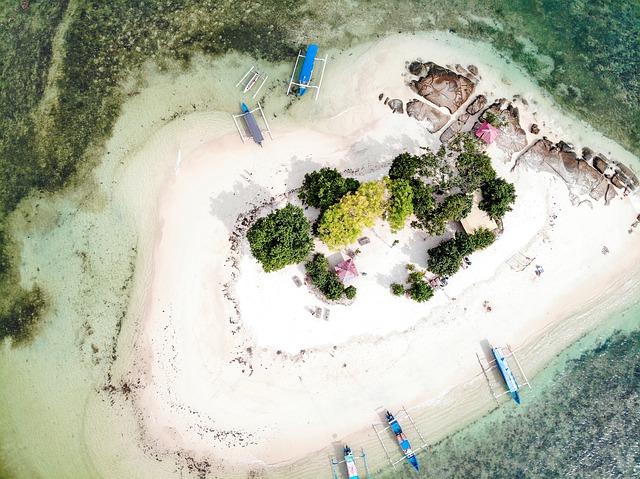 Gili Island consists of lots of beautiful islands, such as Gili Trawangan, Gili Air, Gili Gede, Gili Meno, and more. Each of them offers its own charms, but all of them are totally worth visiting. Interestingly, no cars or motorbikes are allowed here, so you can enjoy your time exploring this amazing island in a calm and relaxing surrounding.
Head out to Gili Trawangan if you are up to party vibes, or want to experience yoga in magical lands. But if you want to boost your adrenaline with snorkeling, or want to take a romantic walk on lovely beaches, or simply just want to laze and enjoy the breeze, Gili Air and Gili Meno are your perfect answer.
3. Nusa Penida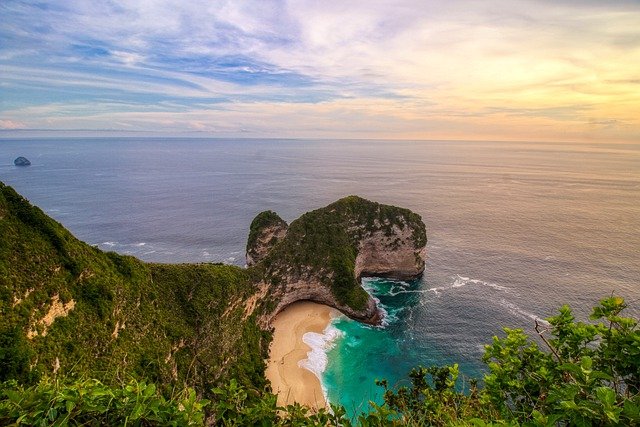 Nusa Penida is a haven for local birdlife and home to some endangered bird species, including the Bali Starling. Other than that, Nusa Penida is a place where you will see undiscovered and untouched islands. Supported by the traditional-style and unique homestay, your trip will become a total picturesque vacation.
You can also visit the Giri Putri Caves in Pakraman village, and witness the spiritual and cultural atmosphere as these caves are considered as a holy site for the Hindu god Shiva. And like many other caves, you'll be able to spot beautiful stalactites and limestone formations too. What's more, you can rub shoulders with the world's largest bony fish – the monstrous size sunfish in the waters around Nusa Penida!
4. Nusa Lembongan & Nusa Ceningan
Located close to Nusa Penida, you will find Nusa Lembongan and Nusa Ceningan. These two islands are filled with relaxing vibes but still surrounded by interesting places such as boutiques, surf shacks, restaurants, and cafes. At Nusa Lembongan, apart from visiting the beautiful beaches, you can explore the mangrove rainforest on small local boats. And no worries, guides are provided.
While at Nusa Ceningan, you will get a chance to try cliff jumping with a 12-meter drop into the sea. Both of these islands are a perfect destination if you want to boost up your adrenaline because here, you can try lots of interesting activities such as paddle boarding, surfing, snorkeling, cliff jumping, diving, seaweed farming, and enjoying village life.
5. Menjangan Islands
Last, we have Menjangan Island as one of the most popular island-hopping Bali destinations among tourists. Not only offering lovely beaches, but this island also provides you with a beautiful underwater ecosystem where you can find lots of species of fish, as well as coral reefs. This is definitely a perfect place for snorkeling lovers!
Apart from water activity, you can also explore the neighborhood around Menjangan Island. You can rent a scooter and drive north up the stunning coastal road. You might even see several black monkeys running around the area. Such a peaceful yet unique retreat, right?
Reliable Tours and Travels for Island Hopping Bali
To complete our ultimate guideline, here are our recommendations of reliable tours and travels you can choose for island hopping in Bali. If you are lucky enough, you may get their special discounts and offers!
1. Klook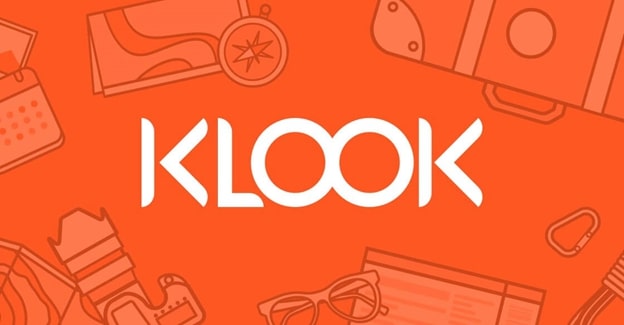 Klook offers a simple way for you to discover pleasant activities, attractions, and things to do wherever you travel. You can book in-destination services at the best prices. Even better by their simple booking ways, with a few taps or clicks, you will be all set to marvel at the breathtaking world under the waves in Bali. They aim to empower travelers to discover, book, and experience the best things to do anywhere, at any time.
At Klook, there are several options of tours available, you can choose one that is suitable for your needs, such as Nusa Penida Instagram Tour, 2D1N tours to 3 Nusa Islands, Snorkelling Tour, Full Day Tour, and more. All come at an affordable price. Perfect!
2. Viator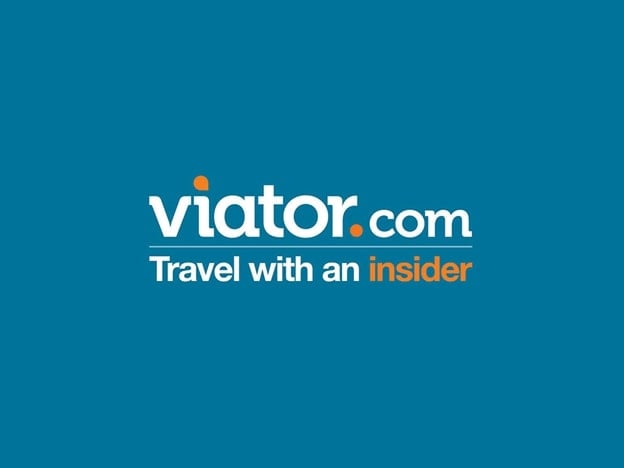 Viator provides you the world's largest selection of high-quality experiences, such as something new to discover, or must-do activities. If you are planning to do island hopping while in Bali, you can utilize Viator to book your ticket. Good things to note about Viator are they offer flexibility where you will get a free cancellation, as well as payment options that meet your needs.
By using Viator, your trip will includes several amazing benefits such as a full-day island hopping tour in Bali, snorkeling, swimming and snap photos in pristine locations, canoe, banana boat or donut boat with fees apply, upgrade to try the jet ski, flying fish or sea-walk activities, lunch, and even pickup and drop-off at select hotels.
3. Gilibookings.com

Gilibookings is a unique online booking system where you can check live seat availability, make immediate confirmed bookings, and receive e-tickets straight away for your fast boat tickets or other activities. They also offer you a special discount voucher for you to save up. Interesting, right? If you want to island hopping The Gili Islands, simply use their services which has four different options, such as:
BlueWater Express Island Hopper – includes a stopover on Nusa Lembongan before your final destination choice of Gili T, Gili Air, or north Lombok.
Scoot Cruise Island Hopper option A – includes a stopover on Nusa Lembongan or Nusa Penida before your final destination choice of Lombok Senggigi, Gili T, Gili Air, or Gili Meno.
Scoot Cruise Island Hopper option B – includes a stopover on Nusa Lembongan and Nusa Penida before your final destination choice of Lombok Senggigi, Gili T, Gili Air, or Gili Meno.
Scoot Cruise Island Hopper option C – includes a stopover on Nusa Lembongan, Nusa Penida, and Lombok Senggigi, before your final destination choice of Gili T, Gili Air, or Gili Meno. This is the most varied option.
Read also: Bali Day Tours: The Complete Guide
That's it! Our short guide to island hopping in Bali. We hope our short guide can help you start your island hopping adventure. So, which island are you going to visit first?
---
Want to find a rental option for your vacation in Bali? Flokq has several rental options in Bali at an affordable price. Head to Flokq or click the button below to find out more.
CLICK HERE TO FIND RENTAL OPTIONS IN BALI