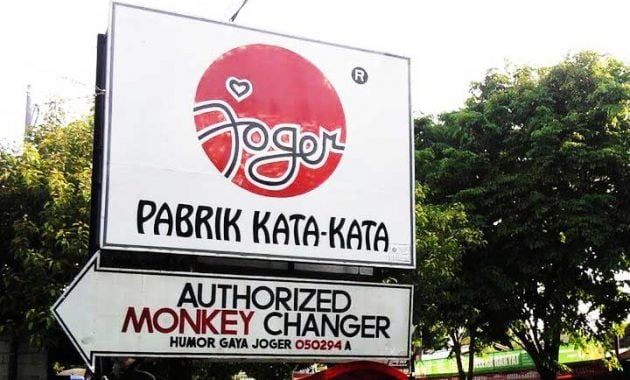 Bali
Joger: A Must-Visit Souvenir Place When You're on Vacation in Bali!
If you travel to Bali, it doesn't feel right if you haven't bought a souvenir. There are various choices that you can buy as souvenirs. There are knick-knacks, sandals, food, to clothes. Well, for souvenirs in the form of clothes, this one place is perfect for you. Almost all tourists come to this place. Yes, it's Joger Bali.
Different from other t-shirts, Joger Bali is synonymous with a unique set of words. That is the main attraction. For that, Flokq will discuss this Balinese t-shirt. Come on, let's take a look!
Click here to rent villas in Bali
History of Joger Bali
In 1980, Joger owner, Joseph Theodorus Wulianadi started his business in an anonymous shop located on Jalan Sulawesi No. 37, Denpasar. At that time, Joseph was selling various handicrafts.
One day, Joseph was asked by the Denpasar Trade Office to immediately name his shop. In order to distinguish Joseph's shop from other stores. Joseph wanted his shop name to be unique and not marketable. In the end, a brilliant idea came up.
So the name Joger Bali is a combination of, JOseph + GERhard. Gerhard Seeger was a good friend of Joseph in 1970, at the Hotelfachschule Bad Wiessee, West Germany.
Gerhard Seeger was instrumental in starting a t-shirt business with these funny and unique words. In 1981, Gerhard gave Joseph a wedding gift of US$ 20,000 for venture capital. Effective January 19, 1981, the name Joger is used as an official trademark with legal force.
Location of Joger Bali
Kuta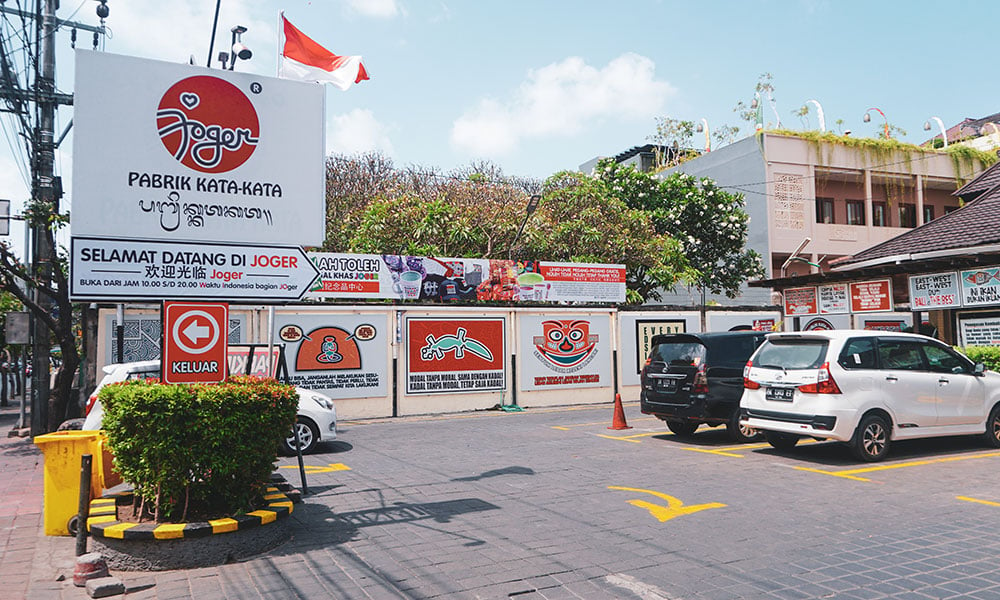 source: jogerjelek.com
Initially, Joger's address was at Jl. Sulawesi No. 37, Denpasar. However, since July 7, 1987, the shop moved to Jl. Raya Kuta next to Supernova supermarket. If departing from Kuta Beach, it will take about 20 minutes to travel with a distance of approximately 1.3 kilometers.
The existing car park area is actually quite large, only the number of visitors every day is very large, making the parking lot often full. Especially during the holiday season. However, this is not an obstacle not to visit the Joger shop.
Luwus Bedugul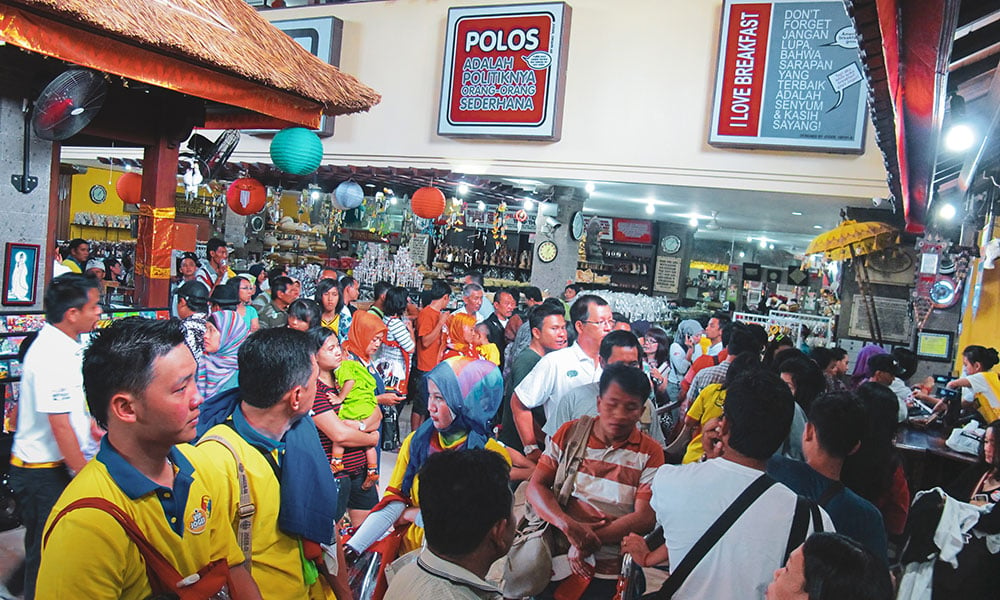 source: jogerjelek.com
Apart from Kuta, Joger has now opened a branch located at Jalan Mekarsari No.16, Luwus, Baturiti Bedugul. Mekarsari Street is one of the roads that you will pass if you want to have a vacation to Bedugul Tourism Object, Bali Botanical Gardens. If you plan to have a vacation to Bedugul Bali tourist attractions, you can stop by Joger Luwus Bedugul.
Operational Hours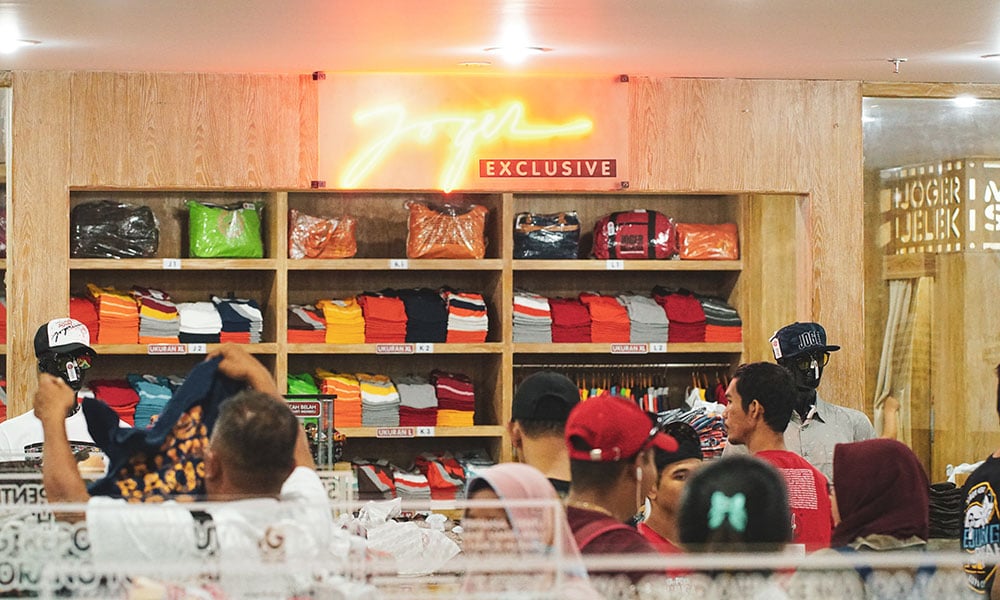 source: jogerjelek.com
two good Joger stores are located on Jl. Raya Kuta or on Jl. Mekarsari Luwus, open from 10:00 WITA. Although both open at the same time, there is a difference in the closing times of the shop. Joger in Kuta closes the shop at 20:00 WITA. Meanwhile, Joger Luwus closed the shop at 18:00 WITA.
The Store Atmosphere and Prices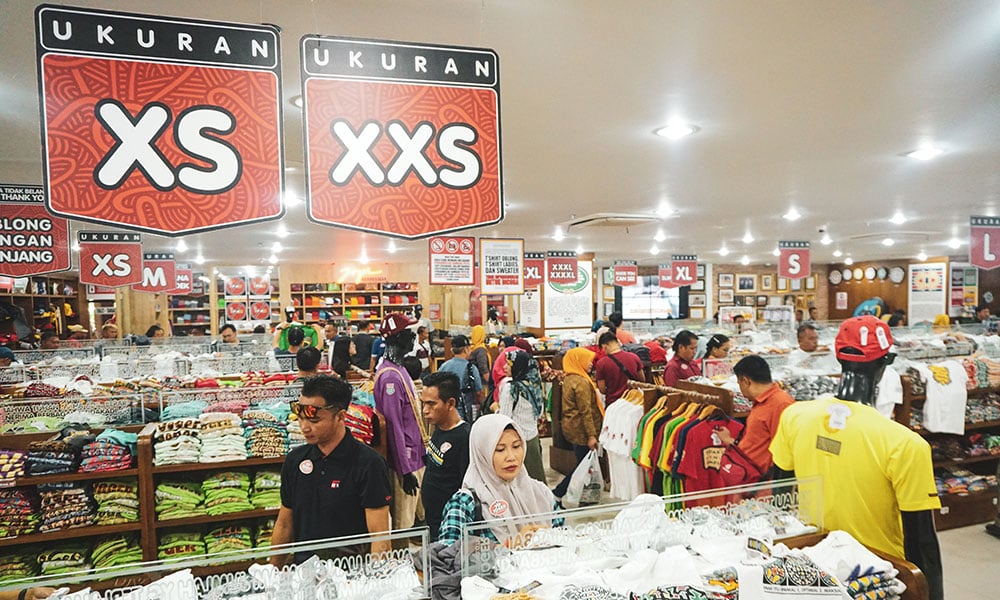 source: jogerjelek.com
When entering the Joger shop, every visitor gets a friendly greeting from the employees. They also put a sticker as a sign of entry. Inside, there is a special room for displaying a collection of t-shirts, a special room for souvenirs such as mugs, slippers, key chains, and an inverted clock. Joger is the only place in Indonesia that sells reverse clocks. This is the hallmark of Joger Bali.
Almost every day this place is crowded with local and foreign tourists. Especially during the school holidays and major holidays. The location of this shop is also strategic, especially in Kuta. It's best to visit when it's not the holiday season. For that, you won't run out of sizes and don't have to wait in long lines at the cashier.
The price of Joger Bali t-shirts varies greatly. The price starts from IDR 100,00 to IDR 250,000. Keep in mind that the price of t-shirts can change at any time.
Want to know more about the products in the Joger Bali store? You can visit their official website.
Why Joger Can Only Be Found in Bali?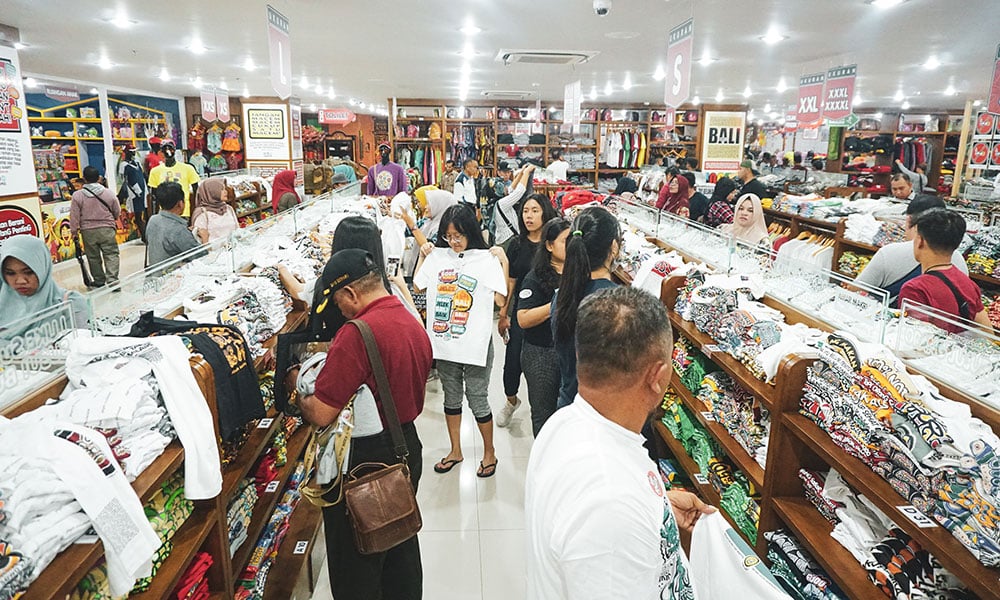 Source: jogerjelek.com
These famous clothes make most tourists interested in reselling them. On average they resell it online and put it on an e-commerce platform. This is against the Joger principle, which can only be purchased at the official Joger store.
This principle is upheld to this day. By only allowing Joger to be purchased in Bali, it has indirectly encouraged people to visit the Island of the Gods. Automatically, the profits belonged not only to Joseph but also to other merchandisers. For this reason, he will never sell his products online.
Read also: 11 Exciting Bali Tourist Destinations You Can Reach By Motorcycle
Well, that's a little information about Joger Bali. Interested in traveling and shopping at this souvenir place? Let's book a plane ticket right away and find your accommodation with Flokq!
CLICK HERE TO RENT A VILLA IN BALI