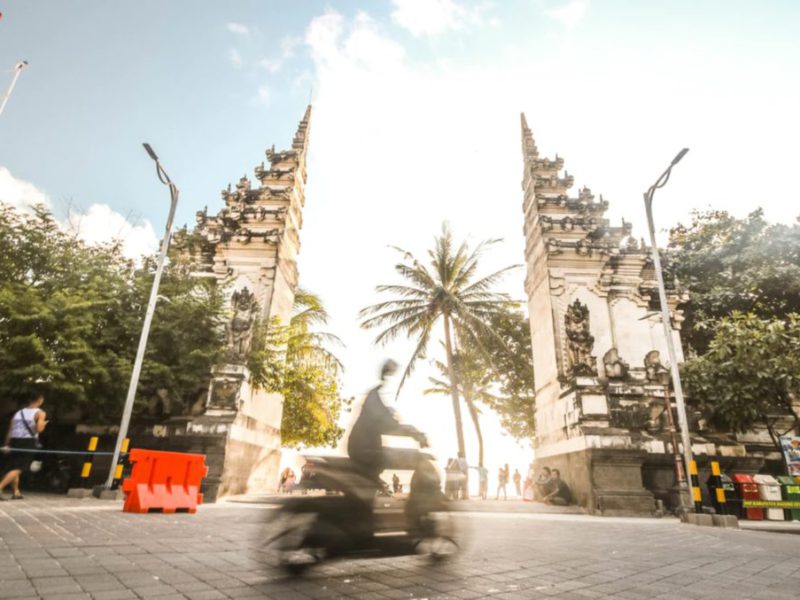 Bali
Cost of Living in Bali for One Month Budget
As one of the exotic islands, the majority of people love to go to Bali even if it's just for fun. Not only for Indonesians, but Bali is also like a magnet for foreigners, so some of them decide to move to live and work in Bali.
Not only famous for its clear, clean, and beautiful nature, Bali is also known for its luxury. For some people, going to Bali is luxury, pride, and synonymous with something expensive. So, what about the cost of living and wages in Bali? For those of you who have never been to Bali or have been to Bali but only for a few days tour or have a desire to work in Bali, maybe you are wondering how much the living cost and salary in Bali is.
The following is an estimate of the cost of living that you have to spend and an estimate of the salary you can get while living in Bali.
Housing Cost in Bali
If you are a beginner who wants to save on the boarding rent budget, you can choose to rent a standard boarding room without any facilities worth IDR 500,000 to IDR 900,000 per month. Sometimes it doesn't include electricity costs and security fees with room sizes ranging from 4×6 or 5×7 meters. Meanwhile, boarding houses that cost IDR 500,000 per month are very difficult to find because they are usually located in residents' houses.
For an exclusive boarding room with air conditioning, the price ranges from IDR 3,000,000 to IDR 7,000,000 per month. But with quite a high price, also comes comfort and well-maintained facilities. An exclusive boarding house usually has a large communal area, modern kitchen, and private bathroom for each resident. Some houses also have fitness facilities, private balconies, laundry, and swimming pools.
Click Here to Find Your Bali Home
Meal Cost in Bali
Is eating in Bali expensive? Yes, if you like to eat in restaurants every day! Actually, the price of food in Bali is almost the same as in other big cities such as Jogjakarta or Jakarta. You need to pay around IDR 20,000 to IDR 30,000 for one meal with the most standard menus such as menus in small food stalls. As for the fancier menus, it's clear that you have to spend more than that.
Every now and then if you want to save more, you can eat jinggo rice which is priced cheaper at around IDR 4,000 to IDR 5,000 per portion.
Meanwhile, for those of you who prefer to cook by yourself, the cost of cooking is not much different from other regions in Indonesia. The prices of basic commodities, side dishes, and vegetables are almost the same. But for your money-saving plan, it's best to shop in the nearby market for a fresh and cheaper groceries.
Click Here to Find Your Bali Home
---
Also read: 8 Bali Local Street Foods and Where to Find Them
8 Budget Restaurants in Kuta with Delicious Dishes
10 Best Affordable and Delicious Restaurants in Nusa Dua
---
Transportation Cost in Bali
The cost of living in Bali is in the medium to expensive category depending on your lifestyle. The thing you need to know before deciding to move to Bali is that there is no public transportation like in other Indonesian cities on this exotic island. This means that you must have a private vehicle such as a motorbike to facilitate mobility here. We recommend that you choose a boarding house that is not too far from your workplace so that you can save on your budget for buying gasoline.
The gasoline cost allocation of around IDR 150,000 to IDR 200,000 for motorbike might probably enough for your needs for a month. But for a car, the number is higher to around IDR 250,000 to IDR 300,000.
Want to save more? You have the option of walking as long as the route from the boarding house to the workplace is not too far away. You can also use Trans Bali buses, but they don't have many routes to various areas in Bali. So besides walking the other easiest option is to take an ojek (motorcycle taxi), both the conventional one or the online one like Go-Jek or Grab, however, the costs are quite expensive.
Also read: Getting Around Bali with These 8 Public Transportations!
Entertainment and Others Cost
Bali is indeed known as a tourist paradise for foreign or local tourists. There are many tourist attractions that spoil the eyes of the traveler. If you want to travel around Bali, you can allocate certain vacation funds. It is better to limit your expenses as best you can so that the decision to work in Bali is not in vain. As a newcomer, you can allocate around IDR 400,000 to IDR 500,000 of your salary for this secondary need.
---
Also read: Mermaid Stuff and Activities You Can Do in Bali for All Age!
8 Best Nightclubs in Bali for Night Owls and Partygoers!
10 Instagrammable Cafes in Bali, To Relax and Hang Out
---
Monthly Fees If You Work in Bali
Actually, you can quite easily get a job in Bali considering that Bali's tourism sector is still wide open. Moreover, having qualified English skills, you have the opportunity to get an attractive salary. The Bali UMR in 2019 is around IDR 2,493,523 per month, which means you can still live comfortably with standard quality in Bali.
Meanwhile, for ordinary office workers who have just entered, bachelor graduates will on average get a salary of around IDR 3,000,000 to IDR 4,000,000. If you have worked for more than 2 years and occupy a strategic position, your salary can sometimes reach IDR 5,000,000 and above.
You can also find side jobs such as becoming a private tutor with the smallest income usually IDR 100,000 per session. But one thing to remember, to work legally in Bali, foreigners must have a working visa or KITAS (Kartu Tanda Tinggal Sementara) a.k.a Temporary Stay Permit, and not a tourist visa. Dealing with authorities in Bali is something you would want to avoid.
Also read: Start Your Career in Bali: Ultimate Guide for Jobs for Expats in Bali
---
If you are planning to live in Bali, do make sure that all your papers are legal and you have enough money for daily needs. Do note that the prices mentioned above are an estimation of living cost in Bali in general. Costs may vary in some places, especially due to the recent Covid-19 pandemic. But, saving for more to live more comfortable is never too late!
See you in Bali, Flokqers!