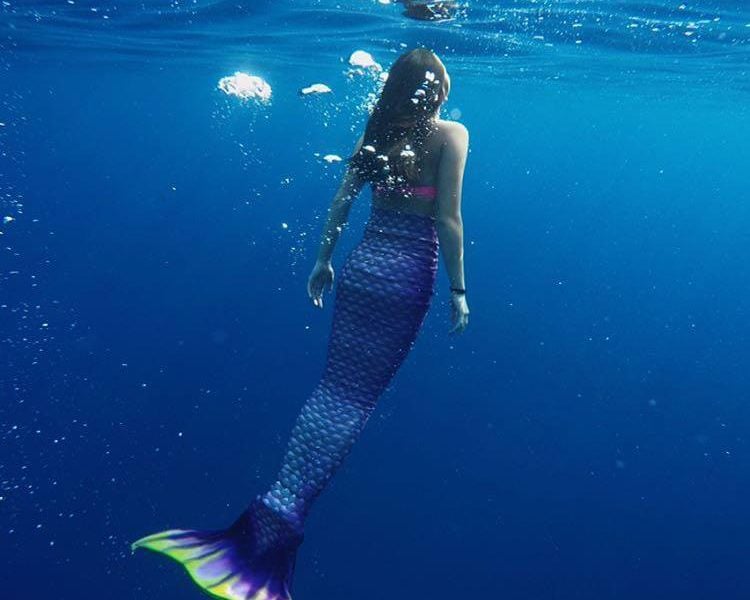 Bali
|
Local Guide
Mermaid Stuff and Activities You Can Do in Bali for All Age!
Who doesn't know the mystical underwater creature with an upper-half human body and lower-half fish body? Mermaid or siren might not be real, but your mermazing experience in Bali is! Come and swim in Bali's beautiful sea, or you can just pose and take pictures in Bali's breathtaking beaches or waterfalls! You can also purchase mermaid-related decorations for your home and enjoy brunch in a mermaid vibe restaurant. Whichever you choose, mermaiding in Bali would be abshellutely magical!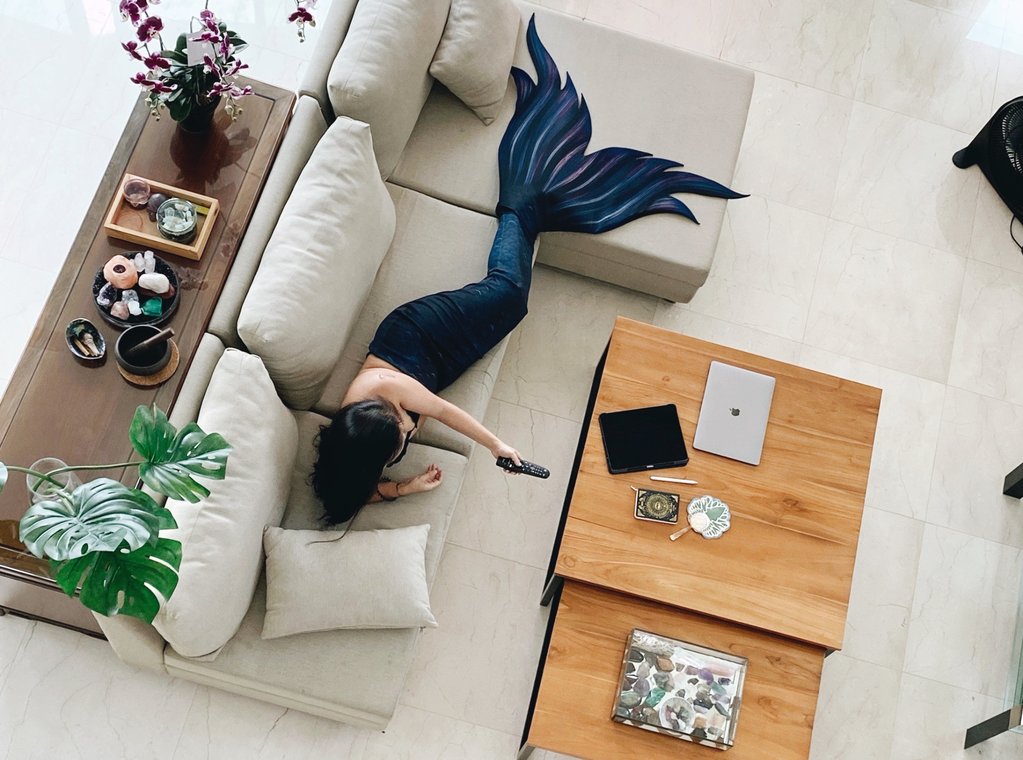 Here are mermaid stuff and activities in Bali that you can do for your mermaizing experience! All ages and sizes are welcome to make mermaid dreams come true!
1. Putri Siren
Bali might be known for its breathtaking beaches, and more than a few couples have found a slice of honeymoon bliss on the island. But as many families already know, traveling to Bali with kids is also a fantastic idea!
Now that you bring your kids here, you can now do a mermaid-themed party with a little help from Putri Siren. You and your kids can now live out your wildest Little Mermaid dreams in Bali! Putri Siren offers swimmable mermaid tails lovingly designed by a mother-daughter team and uniquely handmade in Bali.
You can order your own tail and bikini set – or better yet, let the mer-masters of Putri Siren organize a full-on mermaid party at your villa! Putri Siren also hosts mermaid-themed birthday parties and playdates. Every guest gets to channel their inner Ariel and experience the aquatic joys of life as a mermaid – because darling it's better, down where it's wetter, under the sea!
Instagram: @putri_siren
Find your dream villa in Bali with private pool here!
2. Mermaid.Inc
Mermaid.Inc sells and rents swimmable mermaid-tails since 2015. The two founders of Mermaid.Inc, Michelle and Marissa, are passionate about island-hopping, the marine environment, and mermaid. Thus, with Michelle's background in fashion and digital design, paired with Marissa's wide reach in a variety of audiences, they both explored a joint entrepreneurial voyage of magic, mermaids, and making dreams come true.
All Mermaid.Inc tails are manufactured in micro-industries to support local businesses and families. Mermaid.Inc cares for society by employing and outsourcing to local artisans. All items used are sustainable and are produced in order to avoid overstocking, which could result in waste.
If you want a mermazing experience with mermaid tail skin wrapping your human legs, Mermaid.Inc is truly who you're looking for. You can rent their swimmable mermaid tails or buy your very own tails!
Instagram: @mermaid.inc
Website: https://hellomermaidinc.com/
Dive in with your mermaid tail in these stunning spots in Bali!
3. Island Mermaids
Next on the list is Island Mermaids, which was created to empower women and allow their inner light to shine. They aim to share the power of femininity and self-love, creatively through mermaids.
The enchanting Island Mermaids offers you a lot of mermaid-related activities, such as mermaiding (swimming like a mermaid), mermaid costume rental, and mermaid events (party, photoshoot, etc.).
As for 'mermaiding', it was created for those who want to try a creative new way of swimming. Guests will be given an interactive demonstration of how to swim in the mermaid tail until they are ready to dive in themselves. You will also learn how to swim freely in mermaid tails, whilst receiving underwater photos.
For the rental, the rent of the mermaid costume is ideal for those who admire the luxurious look of mermaids. So, this is perfect for those who are not confident swimmers.
If you don't have a photographer or don't want to take the pictures yourself for the events or photoshoot, Island Mermaids provides several professional photographers in Bali that would love to shoot. They can also provide the driver to bring you to the location of your choice.
Instagram: @island.mermaids
Website: island-mermaids.com
4. Fat Mermaid, Canggu
The fourth on the list is Fat Mermaid, a place for all to blend in, hang out, have a power breakfast, a post-surf fuel stop, and a late-night meet-up. It is laid back and contemporary, all family members are warmly welcomed here. The restaurant serves simple food prepared well in an atmosphere that does not require much from you, only to chill and enjoy the creativity and inspiration that surrounds the whole area.
Nestled between Echo beach and the rice paddies of Canggu, Bali, Fat Mermaid infuses Indonesian Culture and Western cuisine in a union of food and dishes. This is not a fancy restaurant decorated with Baccarat crystal chandeliers and silver spoons, it is not a cocktail lounge jammed with crème de la crème crowds dressed up in suits and expensive dresses, and it is not also a coffee shop for old guys reading newspapers and sipping espressos.
Fat Mermaid also provides events such as Night Market and Live Music once in a while. So, if you happen to be in Canggu, and you want to chill and/or hang-out, make sure to visit Fat Mermaid!
Instagram: @fatmermaid.bali
Website: http://www.fatmermaidbali.com/
Address: Jl. Nelayan No.33, Canggu, Kec. Kuta Utara, Kabupaten Badung, Bali 80361
Opening Hours: 9 AM – 9 PM, Monday – Sunday
Find out more about Canggu neighborhood here!
5. Mermaid Wood Sculpture
For you who are into wood sculpture, or you who want to bring something back from Bali as a keepsake, or again maybe for you who want to bring something from Bali for someone as a gift, this might be a good idea for you!
And here are some of our mermaid wood sculpture recommendation:
Setu Bandha Sirsasana Mermaid
A graceful mermaid arches her body to grasp the tip of her tail. From Made Tresna's Yoga Collection, this beautiful wood sculpture proclaims the importance of balance through setu bandha sirsasana or bridge on the head pose. It strengthens the knees and ankles while fostering flexibility.
Order here: https://www.novica.com/p/signed-mermaid-wood-sculpture-from-bali/248032/
Namaste Mermaid
With eyes closed, a beautiful mermaid holds her palms together at the level of her heart. Yoga fans will recognize her pose as the namaste, or "greeting pose." Made Tresna carves the image from Balinese suar wood, detailing the lovely features while exalting the natural wood grain.
Order here: https://www.novica.com/p/balinese-yoga-mermaid-hand-carved-signed/262499/
Bhujangasana Mermaid
With her face to the sky, a beautiful mermaid stretches her lithe body. Yoga fans will recognize her pose as the bhujangasana, or "cobra pose." Made Tresna carves the image from Balinese suar wood, detailing the lovely features while exalting the natural wood grain.
Order here: https://www.novica.com/p/signed-artisan-carved-mermaid-and-yoga/262497/
---
So, those are all the things that are related to 'mermaid' you can find in Bali. From a themed party, swimmable tails, to a chilling spot, you can always unleash your inner mermaid beauty in Bali! Sea you in Bali, Flokqers!
---
Want to find a coliving option for your stay in Bali? Flokq has several well-facilitated homes in Bali at an affordable price! Click the button below to find out more.
Check Out Flokq's Units in Bali