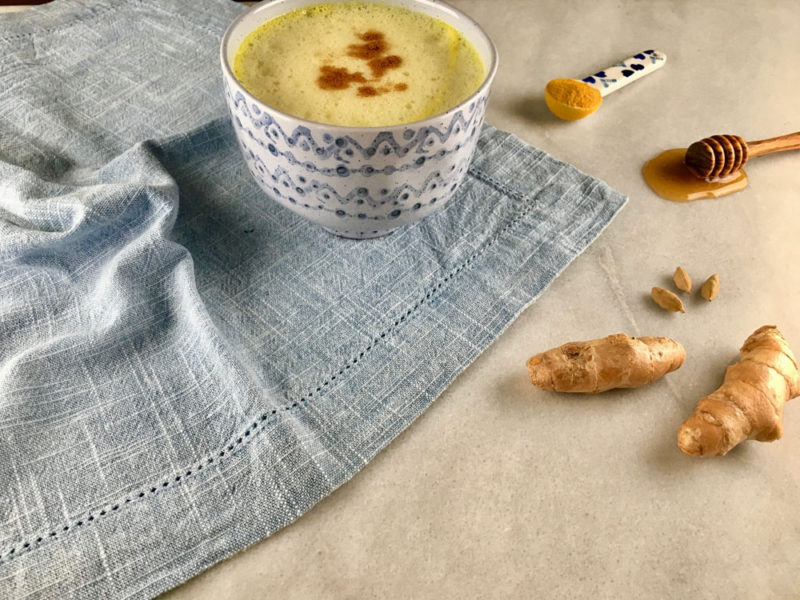 Staying In
The Ultimate Guide to Jamu: Indonesia's Traditional Herbal Medicine
If you're new in Indonesia, the closest you've gotten to eating street food is probably within a range of sate ayam/kambing, gado-gado, and nasi or mie goreng. However, have you ever thought about healthier street food options in Indonesia, whether they exist or not? There is two good news here and we're not sure which one to announce first, but here we go: news number one is that, YES, they do exist; and number two, YES, they're super affordable and easy to find around the busy streets of Jakarta (especially morning markets)! The term used to refer to this healthy street food (beverage) option is jamu, the famous traditional herbal elixir from Indonesia.
Best Indonesian Remedies to Fight the Common Cold
Indonesian Traditional Foods You Can Find in Jakarta
8 Immune-Boosting Foods You Should Have at Home
What is Jamu?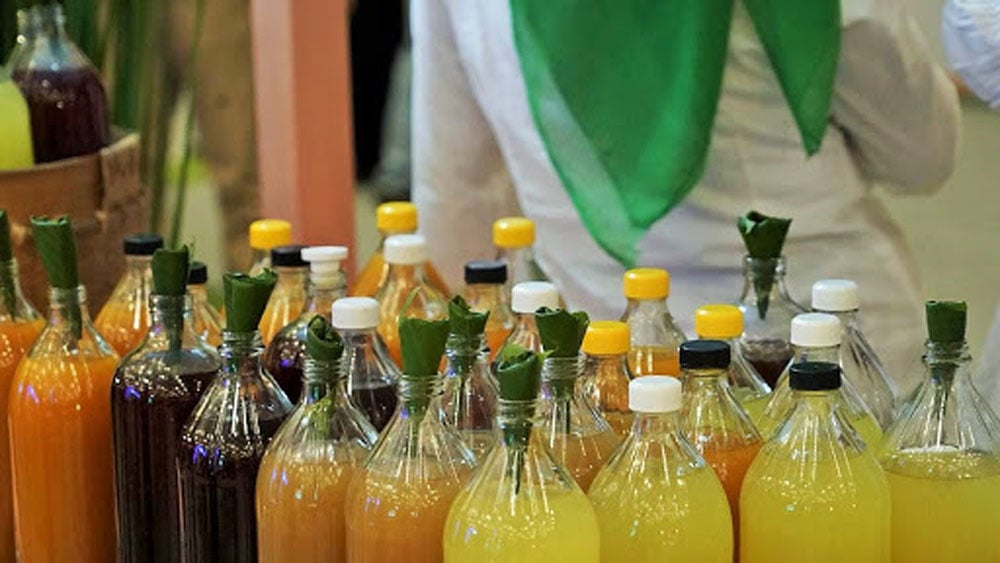 Jamu is said to have existed since 1,300 AD in Indonesia. The Mataram Kingdom of Java, which held a dominant political power force in Central Java from the late sixteenth-century to early eighteenth-century, learned the benefits of this herbal beverage from the book of Ayurveda, meaning The Science of Life in Sanskrit, which originated from India 5,000 years ago. Ever since then, it has been known as the "Mother of All Healing".
In Java a long time ago, the herbal beverage was referred to as djampi, which in ancient Javanese literally means healing. Over time, the pronunciation of djampi transformed into jamu. We could see this kind of phenomenon as a direct reflection of how the recipe was gradually adopted by the common people on the island to heal themselves as well. It was a great healing alternative for them since different kinds of spices and herbs grew lushly in their front yard.
Since no juicers had been invented at that time, simple ways of processing them into a full cup of jamu had to be done, including pounding and squeezing in order to extract the goodness contained in every drop, to boiling them in water so that the essences are tied all together into one mixture of magic potion within a specific time period. Boiling them too long will only eradicate the beneficial essence.
Common ingredients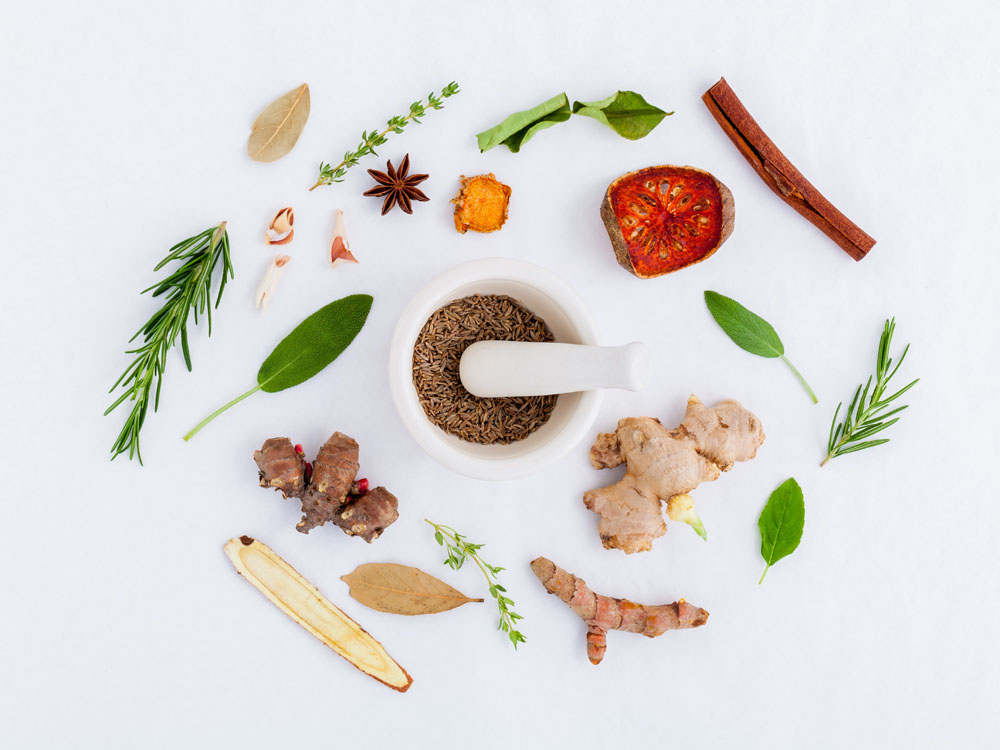 As per today, many jamu variants have been introduced to the Indonesian public. Each contains different ingredients due to the rich diversity of spices and herbs available in Indonesia that have many different benefits. For a general overview, the jamu makers always have turmeric, ginger, galangal, curcuma, cinnamon, kencur (sand ginger), lemongrass, cardamom, tamarind, and lime in their pantry. Most of these ingredients work greatly to heal a cold or flu, to calm inflammations, or even to detoxify your body.
Are you familiar with cold-pressed juices? You could say that jamu is the earliest version of those fancy-bottled elixirs, which are trending today among health enthusiasts around the world. Fortunately, with the innovative mind of Indonesian millennials, jamu is now put into cutting-edge packaging to face the most current market competition today.
Table of benefits
There are many benefits you could get by consuming jamu regularly. Don't know which one to choose? Know and understand your body first, then consider consuming jamu that contains the right thing you need based on the table of each jamu benefits below.
| | | |
| --- | --- | --- |
| Jamu Variant | Ingredients | Benefits |
| Beras kencur | Extractions from kencur, rice, ginger, and a bit of tamarind | To boost appetite, increase stamina, and ease joint pains |
| Kunyit asam | Extractions from turmeric and tamarind. Some add palm sugar for sweetener | To boost ease period cramps, regenerate body cells since it's packed with antioxidant |
| Sinom | Extractions from sinom (young tamarind leaves), turmeric, curcuma, cinnamon, and palm sugar for sweetener | To boost appetite, ease gastric inflammation, reduce vaginal discharge |
| Cabe puyang | Extractions from chili, puyang, curcuma, ginger, turmeric, tamarind, black pepper, and fennel. For the sweet-tooth, add palm sugar | To ease joint pains and the annoying pins and needles sensation |
| Pahitan | Extractions from sambiloto and brotowali leaves. Not appropriate for the sweet-tooth because the taste is supposed to be bitter | To boost appetite, reduce the risks of diabetes, and as an alternative dialysis treatment |
| Uyup-uyup | Extractions from kencur, ginger, galingale, curcuma, turmeric, and puyang | To increase breast milk production, reduce bloating |
| Kunci sirih | Extractions from rimpang kunci, betel leaves, and a bit of tamarind | To reduce vaginal discharge, neutralize body odor, whiten teeth, tighten vaginal muscles |
| Kudu laos | Extraction from galingale | To treat fever and reduce bloating |
| Galian singset | Extractions from kencur, curcuma, turmeric, tamarind, cinnamon, black pepper, galingale, lemongrass, coriander, clove, and cardamom | To maintain your vaginal health and hygiene |
| Temulawak | Extractions from curcuma, tamarind, palm sugar, pandan leaves, and cumin | To reduce queasiness and bloating |
| Daun beluntas | Extraction from beluntas leaves | To ease joint pains and lower back pain, neutralize body odor, and reduce bloating |
How is Jamu Served?
Traditional jamu is usually sold in the form of drinks in bottles that are sold in a basket that is carried and is called Jamu Gendong.

Jamu Gendong is produced from home (home industry), the processed jamu later put into bottles, and then arranged in a basket. Henceforth the basket will be carried by the seller and called Jamu Gendong, the seller also roaming around the street to sell it. Each jamu gendong seller has different types of choices of jamu, depending on the habits they learn from experience about what herbs are the most ordered and interested in from their customers. Jamu is generally used for the purpose of maintaining health. People buy herbal medicine often because of the habit of consuming it as a health drink consumed daily.
Some jamu is also served in a shop, like Sido Muncur, they sell many jamu in sachets. You could buy them and drink them at home!
Simple jamu recipe for beginner
Now you might be wondering, with all these spices and herbs, will I be able to bear the taste? Don't worry! We got you covered. Here is an ultimate jamu recipe by Sylvia from feastingathome.com that you'll love as a beginner.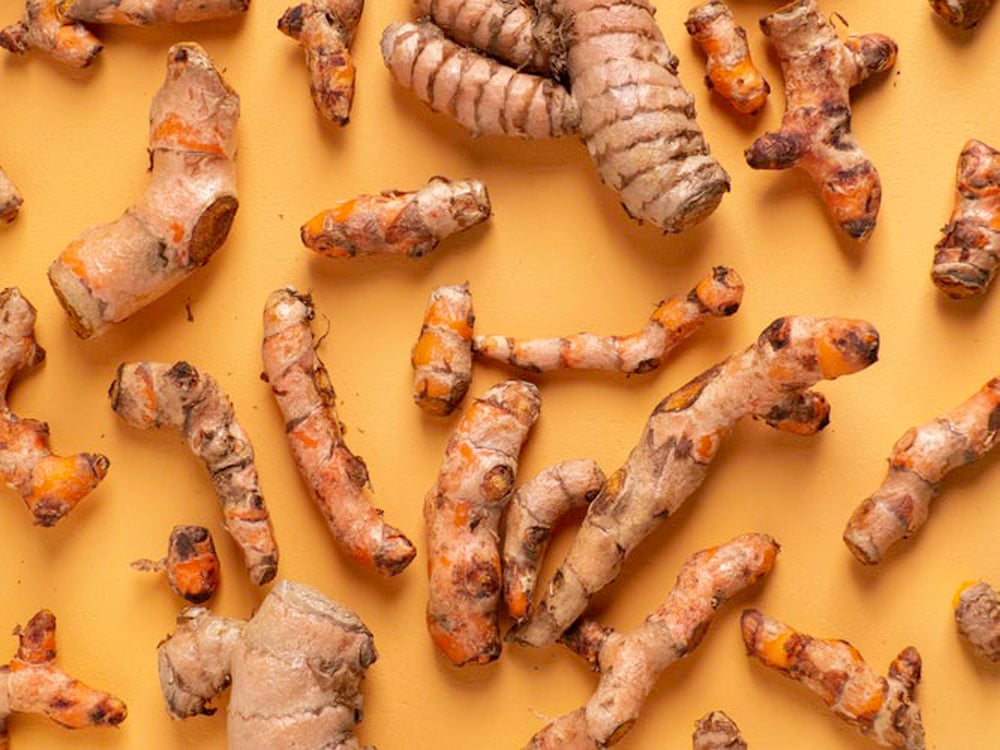 Ingredients:
½ cup of rinsed turmeric roots
¾ cup of rinsed ginger roots
4 cups of water
Honey
A lime
Instructions:
Into the blender, combine turmeric and ginger roots with 2 cups of water.
Blend until everything is mixed, then strain it.
Add the remaining 2 cups of water to continue the straining.
When serving, squeeze the lime juice and add a preferable amount of honey to taste.
Types of Jamu
Talking about types, there are various types of Jamu, considering that Indonesia has quite lots of herbal plants. Each region has a different type of Jamu, adapted to the herbs that grow in the area. there are 10 types of jamu that we can summarize. Each has different benefits and ingredients, so without further ado, let's get into the list!
Jamu Beras Kencur (Kencur Rice Herbs)
Kencur rice herbal medicine is believed to have the properties to eliminate aches in the body, maintain a healthy body, control body weight, and be anti-diabetic. There are two main ingredients of this drink, which is of course rice and kencur (aromatic ginger). Other ingredients that are commonly mixed into the kencur rice herbal concoction are kedawung seeds, ginger rhizome, kapulogo seeds, tamarind fruit, keningar wood, turmeric. As a sweetener, this jamu mainly used brown sugar mixed with white sugar
Jamu Cabe Puyang (Puyang Chilli Herbs)
Also known as pegal linu jamu, or a jamu that can ease aches and rheumatic pain in the body especially aches in the waist. However, some say this jamu can also eliminate and avoid tingling, and cure cold or fever. The basic ingredients of jamu cabe puyang are Javanese chili and lempuyang rhizome. Other ingredients added include fennel, pulosari, turmeric, rhizome seeds, keningar and kawak acid. As a sweetener, it mainly used brown sugar mixed with white sugar, and sometimes they also mix artificial sugar and add a little salt.
Jamu Kudu Laos (Kudu Laos Herbs)
Kudu laos herb is made from mengkudu or noni (morinda citrifolia l.) and laos or galangal (alpinia galanga). Noni has been widely studied and has a myriad of health benefits, including increasing immunity, as an anti-diabetic, preventing cancer and cell recovery, and maintaining healthy skin. While the benefits of galangal are supporting brain health, preventing cancer, treating skin, relieving cough and throat, and increasing male fertility. Therefore, this jamu is believed to lower blood pressure, improve blood circulation, warm the body, increase appetite, launch menstruation, and refresh the body.
Jamu Kunyit Kunir Asem (Tumeric Herbs)
Kunir Asem is well known from jamu seller as an 'adem-ademan' or 'seger-segeran', which basically means refresh the body or can make the body cool. Some also say that it is useful to avoid canker sores, and relieve menstrual pain. Jamu kunyit kunir asam is made from turmeric, tamarind, brown sugar, white sugar, and salt. The use of salt here is not only a tradition, but can also function to optimize the content of other ingredients.
Jamu Sinom (Sinom Herbs)
The benefits, ingredients and how jamu sinom is made is actually not much different from jamu kunyit kunir asam, the main differentiator is additional sinom, a Javanese name for young tamarind leaves. In fact, some sellers are not actually adding sinom, but actually diluting jamu kunyit kunir asem by reducing the ingredients used and then adding sugar to taste. Jamu sinom is believed to rejuvenate the skin, brighten the skin, and relieve menstrual pain due to various antioxidant and anti-inflammatory compounds in each ingredient.
Jamu Pahitan (Bitter Herbs)
Just like its name, jamu pahitan is made from herbal ingredients with a bitter taste. With sambiloto leaves become the main ingredient. There are also some sellers that add other ingredients that also have a bitter taste like brotowali. Jamu pahitan preferably mixed with various spices or empon-empon (rhizome ingredients used in cooking spices). Jamu pahitan is believed to be efficacious for healing itching, a herbal remedy for blood, and also an anti-allergic.
Jamu Kunci Suruh
This type of jamu is usually used by women, because it is believed to be efficacious for treating vaginal discharge (fluor albus). Other benefits believed are to eliminate body odor, shrink belly widths, and also  strengthen teeth. The main ingredients of this jamu are temu kunci (boesenbergia pandurata) and betel. Leucorrhoea or tight-pressed herbs such as pomegranates, and areca nuts are also additional ingredients that are often used by the seller.
Jamu Uyup-uyup
Jamu uyup-uyup  is believed to increase breast milk production. Uyup is a Javanese word that translates to 'inhale' for liquids. The ingredients used for this jamu vary greatly among the sellers, but in general, they always use empon-empon ingredients consisting of galangal, ginger, bangle, Laos, turmeric, katu leaves, and Curcuma. 
Jamu Temulawak (Curcuma Herbs)
Curcuma herbs are made from Curcuma mixed with tamarind, palm sugar, pandan leaves, and cumin. Jamu temulawak is often used as a drink to relieve nausea, abdominal pain, dizziness, and cold symptoms. Curcuma itself contains antioxidants that can prevent cell damage to the gastric mucosa due to free radicals.
Jamu Galian Singset
Last but not least, this jamu is quite legendary in Indonesia and also popular amongst females since it is believed to streamline body shape and reduce excess fat, since it contains several anti-obesity medicinal plants, such as Dutch teak leaves, turmeric, and betel nut. This jamu also consists of galangal, CURCUMA, turmeric, tamarind, cinnamon, pepper, Laos, lemongrass, cloves, cardamom, coriander, and several other traditional herbs.
There you have your guide through the Indonesia's traditional medicine or you could call it a guide about jamu! If you want to buy or curious on how jamu taste likes, there are several jamu shop in Jakarta such as Suwe Ora Jamu that located in Kebayoran Baru, South Jakarta, Jamu Bukti Mentjos in Senen, Central Jakarta, or Acaraki Jamu in Kemang, South Jakarta.
Jamu has been through a very long journey throughout Indonesian history. This healing beverage doesn't only reflect how natural remedies are still relevant in a world so artificial and fast-paced today but it also teaches us to live accordingly with mother nature. Imagine all the outcomes that shall come to us if we start nurturing them with consciousness and adoration. Imagine the amount of love we could radiate to end all wars. Also, imagine how a cup of good jamu today would cleanse all the fat and cholesterol inside your body after a nasi goreng kambing party yesterday night.