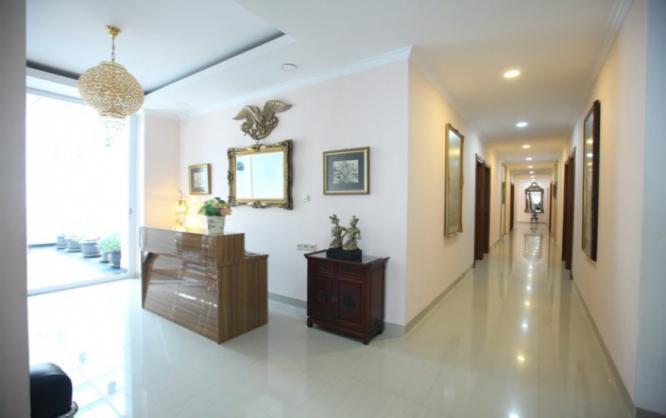 Mampang or people known as Mampang Prapatan is one of the subdistricts, located in the South Jakarta area. Mampang is named after a tree that acts as a sign of the importance to keep and maintain the green environmental concept. There are 2 residential areas in Mampang called Kemang and Bangka which are widely known and popular to become the residential areas for foreigners or expatriates when they choose to live in Jakarta. In Kemang you can also see a lot of bars, clubs, restaurants, and hype places which become one of the attractions for tourists or expatriates. Another popular area in Kemang is Phusro residential area, Kemang Village which becomes the main area for nightclubs and bars.
If you happen to work around the area of Mampang Prapatan such as Kemang you might need to find an apartment or kost. The apartment can cost you higher since you have extra spaces, spend money to pay for utilities and maintenance fees. But it doesn't apply if you live in a kost. The term kost is way cheaper since you only rent for a bedroom with decent facilities. You can find a lot of premium kosts that may cost you the same with renting an apartment since Kemang is quite an elite area. But, below we listed the best kost in Mampang. Our criteria are not the most expensive but the ones who provide good service, facilities, and decent prices. You can also read other articles about exclusive kost in Mampang and other areas near Mampang:
Mampang Residence 94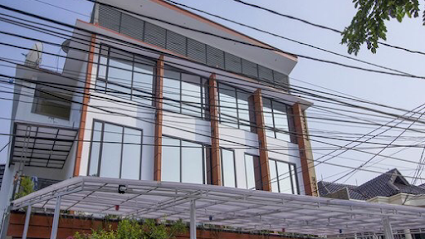 Mampang Residence 94 can be considered as one of the premium kost located in the Mampang area. It is aimed at executives and can be both women and men. For a married couple, you can show your official married documents to get permission to live here. The facilities inside this kost, including motor parking slot, car parking slot (extra Rp 250.000,00 per month), towel, spring bed, TV water heater, desk and chair, mirror, private bathroom, shared kitchen, shared guest room, balcony, garden, maid, 24 hours security, and washing room. It is surrounded by a coffee shop and another area around Jakarta, such as Tegal Parang, Duren Tiga, Pancoran Raya, and Mampang Prapatan Raya
Address: Jl. Mampang Prapatan XV No.94, Duren Tiga, Kec. Pancoran, South Jakarta, Daerah Khusus Ibukota Jakarta 12760, Indonesia
Phone Number: 0819-3208-1932
Price: Rp3.000.000,00 per month and extra Rp200.000,00 additional fee per month for extra person
Kost 31 Mampang
Kost 31 Mampang is not one of the premium kost in Jakarta but it is calm, peaceful, and comfortable. The type of room comes with 2 sizes, which are the 3 X 4 m, and the 4 X 6 m. It ensures that all of the rooms get enough ventilation and good lighting. All of the rooms were also facilitated with great quality of furniture.  It opens for both women and women. Each of the units including bed, desk and chair, wardrobe, and also facilities such as shared guest rooms, shared kitchen, and spacious parking lot for both cars and motorcycles.
Address: Mampang Prapatan 8, Jalan Senang No. 31, RT 003 RW 001, South Jakarta, Indonesia
Phone Number: 021-7995825, 08161866244, 085719420260
Price: Rp1.600.000,00 – Rp2.500.000,00 per month
Kost Umay 12 
Kost Umay 12 can probably be one of the cheapest kost you can find in the Kemang area. It is aimed at both women and men who work around the area in Kemang. It has 16 rooms available with each room is 3X3 meters wide. The facilities inside this room, including wardrobe, spring bed, and private bathroom. It is quite strategic and every guest can find ATM, minimarket, mosque, food centers, and public transportations easily. It is cheap and very convenient.
Address: Jl. Kemang Selatan 10A No. 3 RT 03/02, Kemang Selatan, Mampang, South Jakarta 12730
Phone Number: 7801689 / 08561042965 / 081218108095
Email: kost_umay12@yahoo.co.id
Price: Rp 950.000,00 per month and extra Rp200.000,00 for 1 additional person in each unit
Kemang Eleven Homestay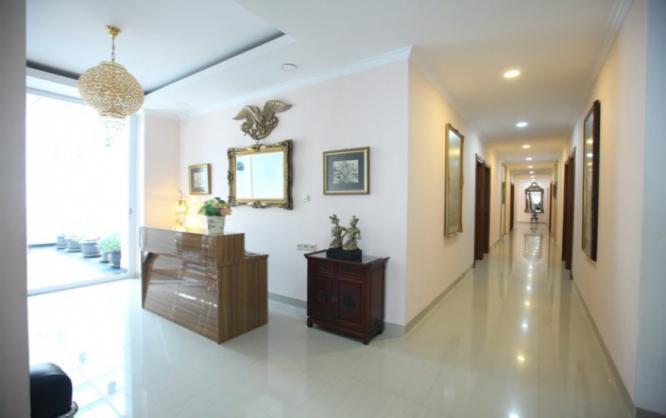 It is strategically located around entertainment places, cafes, restaurants, culinary centers, and shopping centers around Kemang. It also has easy access to TB Simatupang. It comes in 4 types which are Superior (7m x 6m), Deluxe (6m x 5,5 m), Standard (5m x 4,5 m), and small (4,5m x 3m). It can accept both women and men. The facilities include air conditioner, free wifi, shared bathroom, and private bathroom, maid, spacious parking, dining room, security, laundry and iron service, terrace, kitchen, dispenser, and water.
You can also find public facilities outside this kost, such as mini market, ATM, campus or educational institutions, hospitals, pharmacy, busway, chain restaurants, internet cafe, popular restaurants, and banks. It can occupy up to 25 people with 1 person in each unit. Most of the guests are executives or expatriates. It can be considered as a premium kost since the price is pretty high. Inside each room is provided with a bed, private bathroom, desk & chair, WIFI, telephone, sink, cable TV, refrigerator, and hot water. 
Address: Jalan Kemang Raya no 11 Mampang Prapatan, Kemang, South Jakarta, Indonesia
Office Phone : (021) 717-91001
Reservation :
Kevin (contact person)
089653318595 Whatsapp or Line
081298001153 Whatsapp or Line
email: kemang.eleven@gmail.com
Price: Rp5.000.000,00 per month
That's all for the recommendation for kost in Mampang, Prapatan area. All of our recommendations are varied from low, mid, and even to high class. Choosing the cheapest one can save you a lot of money. After all, you know what's best for you. Good luck with your new place!
People also read more articles about kost from our blog