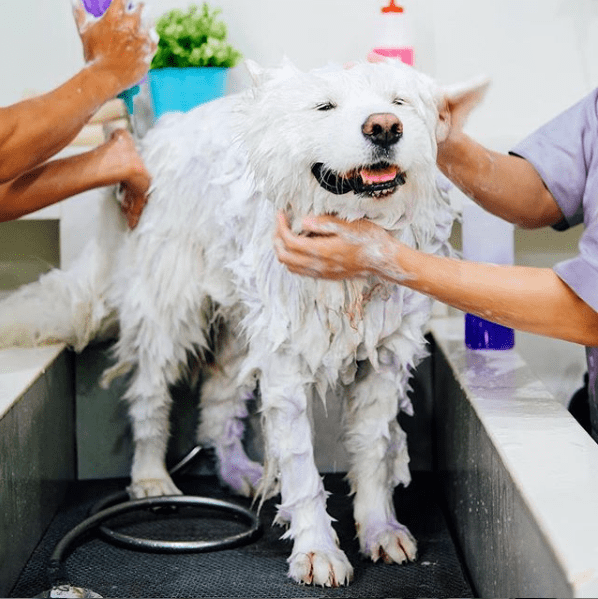 When having a furry friend or friends, we'll put in the best effort to treat them like royalty. Just like us, they favor being pampered in a salon being groomed to feel fresh and healthy. As we understand how your pets play an important part in your life, we are here to compile a list of some of Jakarta's best pet salons.
Thinking to adopt new pets? Go check out these animal shelters in Jakarta!

1. Happy Pets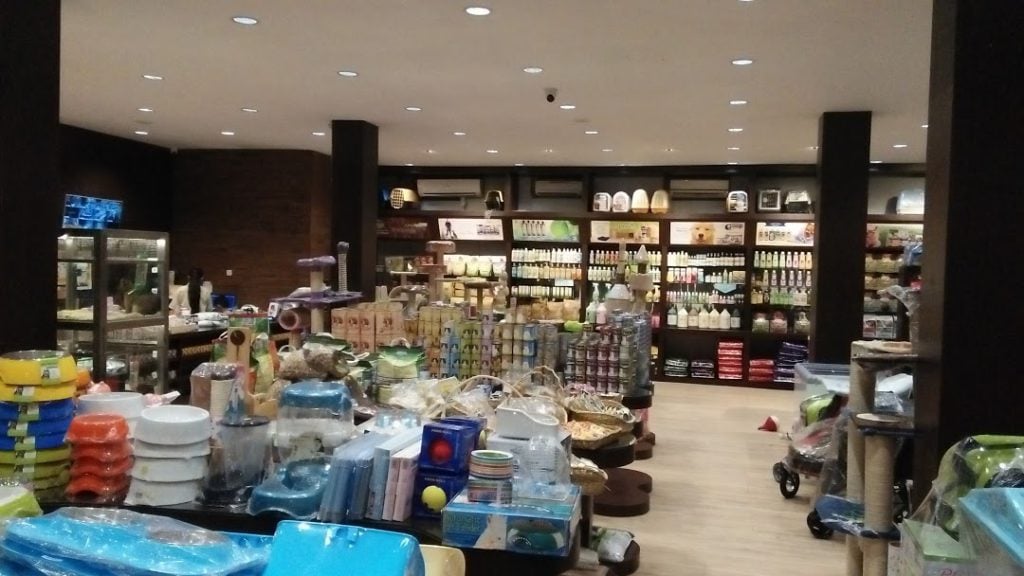 Groom your pet in the comfort of Happy Pets Grooming or your home. This salon offers home services to ensure your convenience that you won't have to travel around to take care of your pet. By making an appointment, groomers can come to your house and you can also watch how your furry friends are being groomed. Your cats and dogs will also feel less stressed as grooming is done in a familiar place. Offering services such as bathing, blow dry, manicures, hair spa and massage, to the skin and coat conditioning, Happy Pets can assure you that your pets are in good hands.
Address: Happy Pets Pet Shop and Grooming
Jl. Raya Kby. Lama No.9B, RT.4/RW.1, Sukabumi Utara, Kec. Kb. Jeruk, Kota Jakarta Barat, Daerah Khusus Ibukota Jakarta 12240
Jl. Puri Indah Raya Blok A3 No.6, RT.2/RW.8, Kembangan Sel., Kec. Kembangan, Kota Jakarta Barat, Daerah Khusus Ibukota Jakarta 11610
Jalan Pondok Kopi Raya Blok B2 No. 3, Pondok Kopi, RT.4/RW.9, Pd. Kopi, Kec. Duren Sawit, Kota Jakarta Timur, Daerah Khusus Ibukota Jakarta 13460
2. The Dog Spa
This premium dog grooming store in SCBD is the ultimate destination to spoil your dogs. Services offered here include full-service wash, tick, flea wash to a mud bath, and microbubble treatment. Beyond dog grooming and styling, the facilities offered in The Dog Spa include the park and the pool. Your dogs can socialize, exercise, and stimulate your dogs to keep their physical and mental health. While waiting for your dogs, indulge yourself with their signature drinks and tasty snacks. You can also look for accessories for your dogs in the pet shop.
Looking for a great restaurant while waiting for your dog to get pampered? Check out this SCBD's One-day-food-hunt!
Instagram: @thedogspaofficial and @shop.thedogspaofficial for pet shop catalog
Address: The Dog Spa by Kim and Keila
Jl. Widya Chandra X No.2b-c-d, RT.7/RW.1, Senayan, Kec. Kby. Baru, Kota Jakarta Selatan, Daerah Khusus Ibukota Jakarta 12190
Phone number: 081387945930
3. Groovy Pet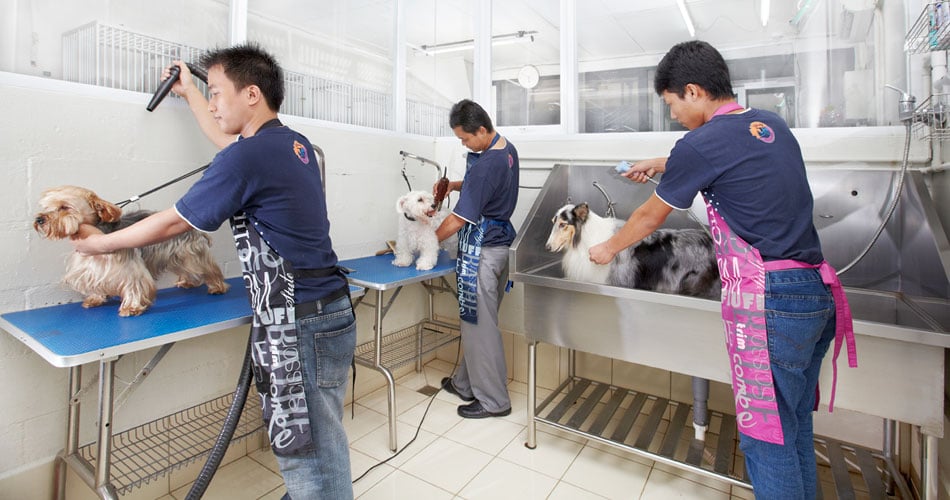 Located in three different locations, Groovy Pet has more than 25 years of experience in handling pets that they can assure you to deliver the best pet care services. Using the top brands for their shampoos and conditioners, groomers will carefully clean your pets with sterilized equipment to avoid contagious diseases such as fleas or ticks. Popular grooming services include 150-minute full-service grooming which consists of hair cut, blow-dry, ear cleaning, nail trimming, and fragrance. Also, they offer a full-service bath which takes about 45-60 minutes. Indeed, it is one of the best pet salons in Jakarta.
Instagram: @groovypetjakarta
Website: groovy.co.id
Address: Groovy Pet Shop and Services
Jl. Kemang Raya No.44, RW.1, Bangka, Kec. Mampang Prpt., Kota Jakarta Selatan, Daerah Khusus Ibukota Jakarta 12730
Ruko Victorian Blok. C No. 5 Sektor 3A, Jl. Bintaro Utama 3A, Pd. Karya, Kec. Pd. Aren, Kota Tangerang Selatan, Banten 15225
Jl. Radio Dalam Raya No.47B, RT.3/RW.15, Gandaria Utara, Kec. Kby. Baru, Kota Jakarta Selatan, Daerah Khusus Ibukota Jakarta 12140
4. Caesar Jaco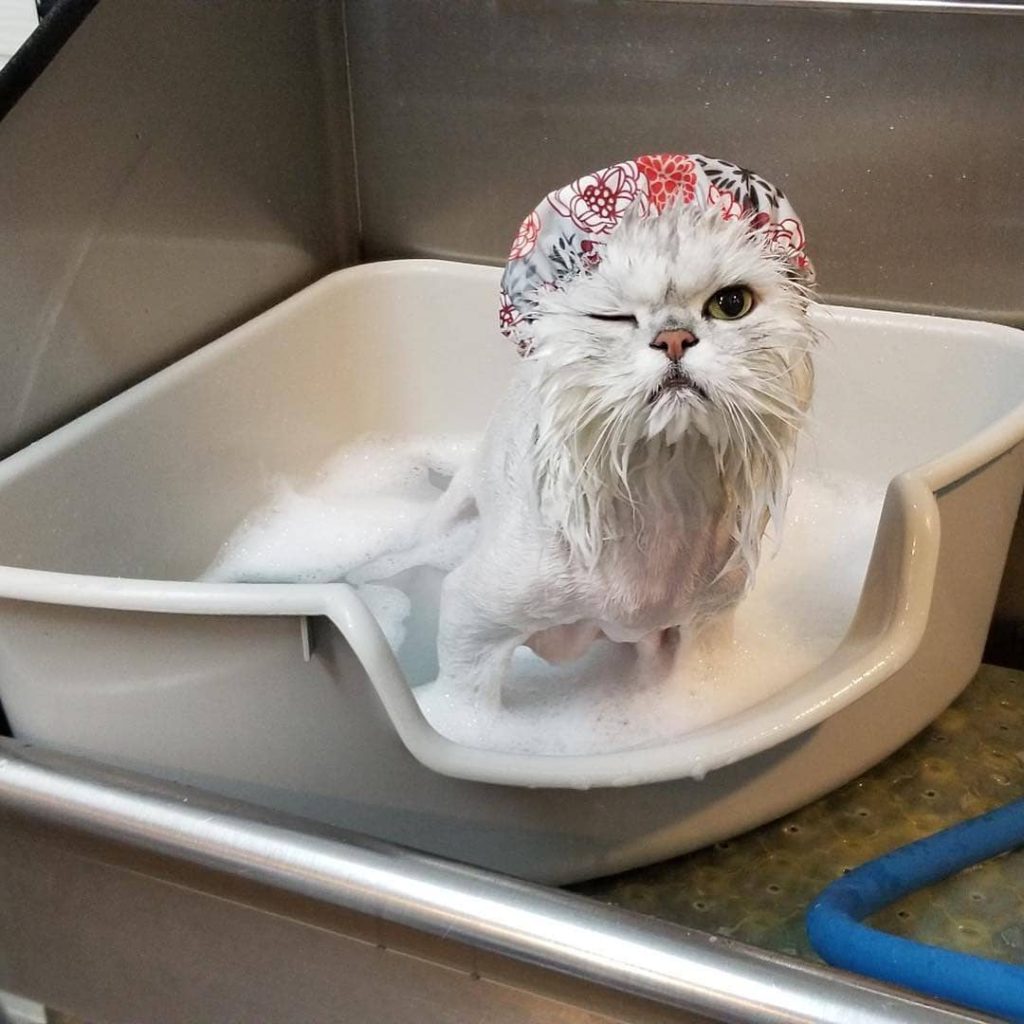 Caesar Jaco is a pet grooming and pet supplies provider located in Jl. Daan Mogot, West Jakarta. More than plenty of services offered in Caesar Jaco including dog and cat training, dog mating, and pet care. The grooming team can pretty much do everything to pamper your furry friends including bathing, doing style cuts, blow-drying, nail trimming, ear cleaning, and many more. You can also have add-on services such as coating your pet with anti-mite and fungus, spa and massage packages, or giving them temporary color and tattoos. Prices vary according to the size of your pet.
Instagram: @caesarjacob
Address: Caesar Jaco Pet Supplies and Services
Komplek Ruko Jayabaya, Jl. Daan Mogot No.3K, Jelambar, Grogol petamburan, RT.8/RW.4, Jelambar, Kec. Grogol petamburan, Kota Jakarta Barat, Daerah Khusus Ibukota Jakarta 11460
5. Jakpetz

As South Jakarta is one of the places to find the best pet grooming services, you shouldn't miss Jakpetz. The services offered in Jakpetz include grooming and pet relocation. There is also a clinic for your pets to visit when they're feeling under the weather. They also sell different supplies for your pets to enjoy such as snacks or toys. You don't have to worry when you're moving to another city, or wanting to take your pets for a holiday, Jakpetz got it all covered. They offer animal shipping services to both domestic and international destinations at an affordable price. They will ensure your pets are safe and comfortable to travel with you.
Instagram: @jakpetz
Address: Jl. Kemang Sel. No.125, RT.1/RW.2, Bangka, Kec. Mampang Prpt., Kota Jakarta Selatan, Daerah Khusus Ibukota Jakarta 12730
Phone Number: 021-71791363, 081808484086 (WhatsApp)
6. Urban Pets
Located in South Jakarta, Urban Pets is one of the best one-stop pet centers. Urban Pets offers grooming services, daycare, hotel, and training for your cats and dogs. You can request the professionals on how you want your pets to look like while giving a basic trim. Other than services, they also sell products for your little friends including snacks, shampoos, food bowls, diapers, and many more. Their pet supplies collection will give you anything for your little friend's needs.
Instagram: @urbanpets.id
Address: Urban Pets
Plaza 5, Jl. Margaguna Raya No.4, RT.4/RW.11, Gandaria Utara, Kec. Kby. Baru, Kota Jakarta Selatan, Daerah Khusus Ibukota Jakarta 12140
Phone Number: 021-72800134
7. Lychee House-Call Pet Grooming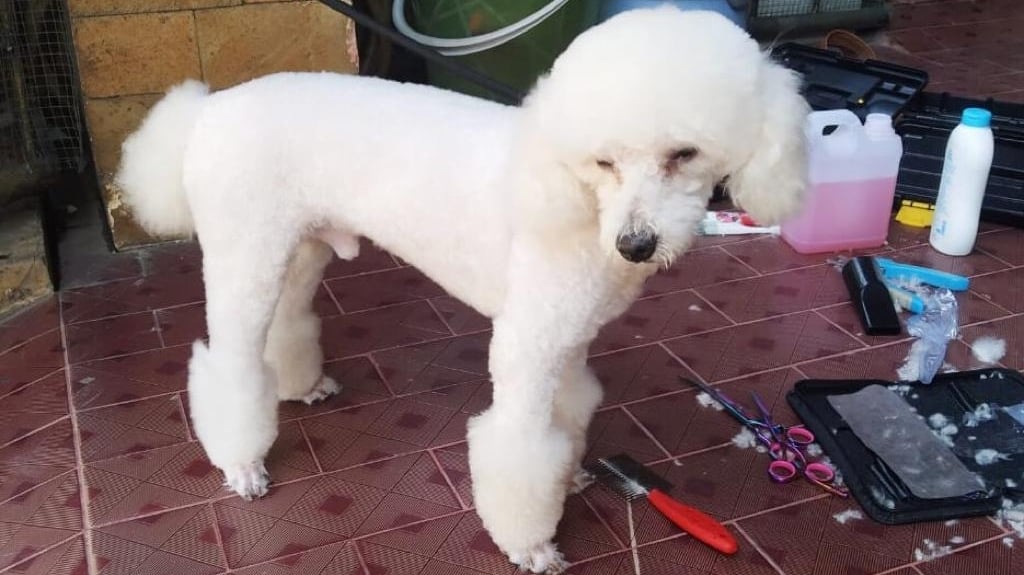 Lychee House-Call Pet Grooming provides top-rated pet grooming services for your lovely pets. This pet groomer is a specialist in providing pet grooming services at home at an affordable price. Lychee House-Call Pet Grooming is known for their friendly and timely staffs who provides great results. Specializing in grooming services at home, this pet groomer is a perfect choice to keep your furry friends groomed yet safe at home.
Address:  Lychee House-Call Pet Grooming
Jl. Brawijaya VIII, RT.1/RW.3, Pulo, Kec. Kby. Baru, Kota Jakarta Selatan, Daerah Khusus Ibukota Jakarta 12160
Phone Number: 081806090589 | 08176942125
8. Vodka and Latte
Vodka and Latte is dog wellness and grooming service center located in Kemang, South Jakarta. Their specialty is the Japanese technology which they use for styling and grooming your little buddies. They also offer Daycare, Boarding Hotel, Retail Shop with selected Japanese imported products, Dog Park, Dog Swimming Pool, and rehabilitation. Plus, Vodka and Latte provide a cafe as well for you to spend your quality time with your dog. How cool is that?
Instagram: @vodkaandlatte
Address: Jalan Kemang Timur Raya 88A, Jakarta Selatan
Phone Number: 021-71793737 | 087888462991
Grooming your pets will benefit them by maintaining good health and hygiene. This process eliminates the risk of contamination or stress factors. Come to these pet grooming services and professionals will be ready to assist you!
Planning to take your dog for walkies? Check out these dog-friendly parks in Jakarta!